Byrne Angry Over 11 Day Red Snapper Season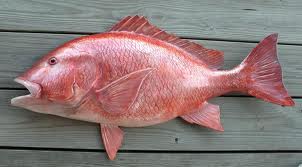 By Brandon Moseley
Alabama Political Reporter
Recreational fishing is a big business on the Alabama Gulf Coast.  It drives hotel business, charter boat excursions, boat sales, fishing equipment sales, and provides residents with both sport and food.  But if you want to go fishing for red snapper and keep the fish during the next year the federal government will only allow you to do that during 11 of the next 365 days.  This issue has angered fishermen and businessmen alike.
On Tuesday, April 8 the Gulf of Mexico Fishery Management Council Reef Fish Committee decided to limit this year's Red Snapper season to just 11 days this summer.
Congressman Bradly Byrne (R) from Montrose said: "The day the federal government places the well-being of fish over people, we know we have truly lost our way. An 11-day Red Snapper season will be devastating to our local fishermen and the communities dependent on this important industry for tourism and economic activity. This move highlights the fact that our regulatory system has become broken beyond repair, with the court finding underscoring the fact that the framework is falling apart at the seams."
Rep. Byrne said, "I have lost all faith in the federal government's ability to carry out its regulatory responsibilities for Red Snapper in a fair and balanced way. It's become clear that the federal government must be cut out of this process if we are to achieve any kind of workable solution. Using my position on the Natural Resources Committee, I am working with committee leadership and staff to find a solution that will return regulatory power back to state authorities that are able to incorporate common sense and on-the-ground experience into this process, since the federal government clearly cannot. I'll keep fighting to ensure this gross mistake is not allowed to take root in the long term."
Over decades Congress has ceded more and more of its regulatory authority to executive agencies that make rules and enforce rules on Americans with little effective congressional oversight.
This will be the shortest red snapper season in history.  Last year the season was just 14 days.  In December the season was set at 40 days.  Commercial snapper fishermen sued saying that recreational fishermen have exceeded their allowed number of fish in recent years and should be punished.  51% of the red snapper allowed to be harvested by the federal government are reserved for the commercial fishers.  Recreational fisherman are allowed to take just 49% of the harvest.  An unelected federal judge agreed that recreational fisherman had exceeded their allowed harvest and ruled that the season should be shortened.  The committee assigned to the task of complying with the order decided to shorten last year's season from 14 to just 11 days.
The full Gulf of Mexico Fishery Management Council is expected to vote on the measure today, Thursday.
Congressman Bradley Byrne represents Alabama's First Congressional District.
Trump Truck and boat parades this weekend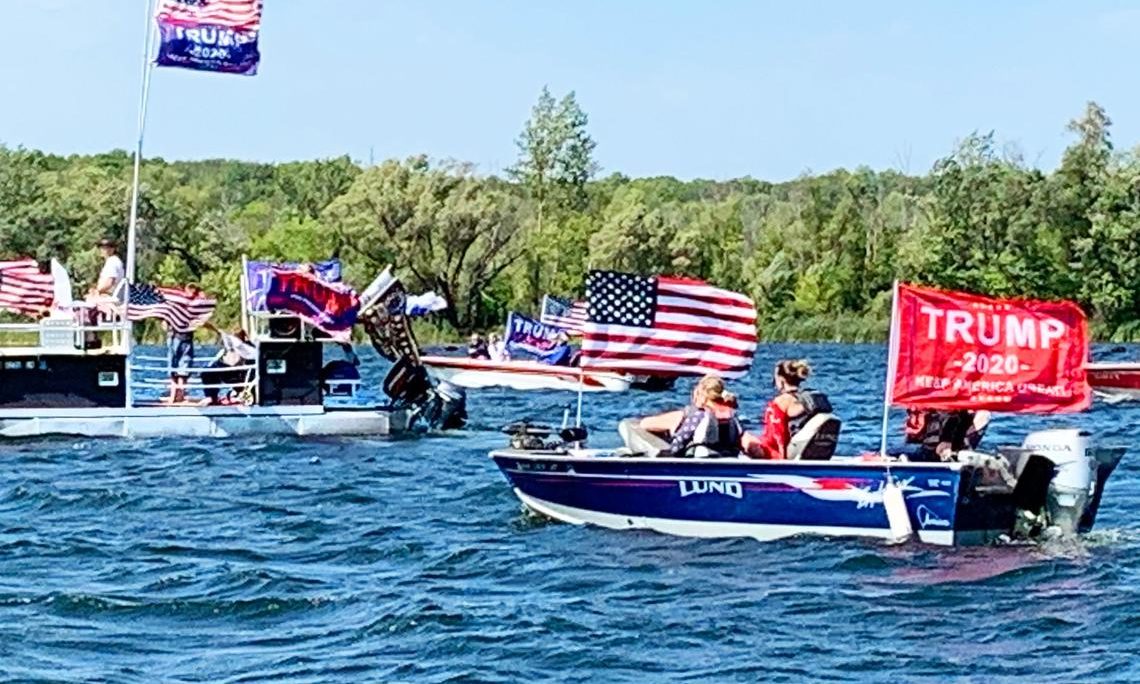 As Election Day draws near, Alabama Republicans are excited about promoting the re-election of Donald J. Trump as President and the election of Tommy Tuberville for U.S. Senate. This weekend two pro-President Trump events are happening in the state. There will be a truck parade from Ashland to Phenix City on Saturday sponsored by the Clay County Republican Party, while there will also be a boat parade on Wilson Lake in the Shoals sponsored by the Colbert County Republican Party on Sunday.
The pickup trucks will assemble at the Ashland Industrial Park in Clay County, 8240 Hwy 9, Ashland. There is a pre-departure rally at 10:00 a.m. central standard time. The trucks will depart at 11:00 a.m. and then proceed on a parade route that will take them into the bitterly contested swing state of Georgia. The Trump Pickup Parade will wind through east Alabama and West Georgia traveling through LaGrange and Columbus before concluding near the Alabama/Georgia line in Phenix City, 332 Woodland Drive, Phenix City at approximately 2:00 p.m. central time. Speakers will begin at 3:00. Trump flags will be on sale at the event.
The Phenix Motorsports Park will be hosting what sponsor hope could possibly the world's largest Pickup Tuck parade in U.S. history that is routing over 50 mile through Georgia in effort to "pickup" President Trump's numbers in GA.
A number dignitaries have been invited to address the Phenix City rally, including Coach Tuberville. Former State Sen. Shadrack McGill, Trump Victory Finance Committee member former State Rep. Perry O. Hooper Jr., and Paul Wellborn, the President and CEO of the largest Family owned Kitchen Cabinet manufacture in the USA are among the featured speakers who have committed to speak at the event.
Entertainment will be provided by: Charity Bowden, an up and coming country music singer who was the runner up on "The Voice". Charity will sing 'I am Proud to be an American' as well as songs from her Voice performances. The McGill Girls will also perform. The three beautiful and talented sisters will be singing patriotic songs in three part harmony. Geoff Carlisle, a professional DJ will be keeping the crowd pumped with music and entertainment.
Following the speakers and the entertainment there will Trump truck-vs- Joe Bidden truck races down the drag strip for the finale.
The Northwest Alabama boat parade will be on Sunday. The boats will gather at 2:00 p.m. near Turtle Point and then the flotilla will parade around the open waters of Wilson Lake til 3_00 p.m.. There will be a contest for best decorated Trump boats.
Trump supporters have held a number of large boat parades across the state to show their support for the re-election of Pres. Trump.
Boat parade sponsors say that this parade will be: pro-American, pro-law enforcement, pro-military.