Education Matters: A HIPPY BBQ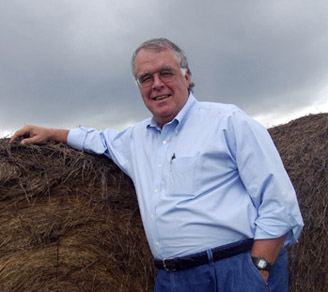 By Larry Lee
South Alabama had cast winter's drab coat aside and was welcoming Spring's cascade of colors as I left Montgomery on a recent Saturday morning and headed down the interstate.
Past Fort Deposit and Priester's Pecans.  Past Greenville and Bates House of Turkey.  Past Georgiana where Tee Tot taught a young Hank Williams to play the guitar.  To Evergreen where I turned right toward Repton and Ollie and my destination of Monroeville.
A town of 6,700, Monroeville will forever be linked to its most famous citizen, Harper Lee, author of To Kill a Mockingbird.  Thousands of tourists visit the town each year, drawn by the mystique of the book that has sold 30 million copies.
But my mission this day was culinary, not literary.  I was a judge for the first-ever Big Butt BBQ Bash, a fund-raiser for the Monroe County HIPPY (Home Instruction for Parents of Pre-school Youngsters) program.  Obviously someone looked at my waistline and figured that I enjoy eating.
HIPPY works with the parents of four and five-year old children.  Parent-educators visit homes for 30 weeks to teach a lesson to a parent, who then teach their child.  This way, not only do children get a head start on school, but in many cases a parent gains in parenting skills and their own self-confidence.
This is the eighth year for HIPPY Monroe County.  About 700 children have been served so far.  The annual budget is $150,000; about 60 percent is raised locally.
Cindy Kennedy chairs the local HIPPY advisory board of 18 folks.  They began planning their event in late 2012.  "We knew it would be a big undertaking and we wanted to do our homework," says Kennedy, whose husband, Mike, is mayor of Monroeville.
One of the first things they did was contact the Alabama Barbecue Association for pointers.  The group joined ABA which got their event on their calendar and website.  ABA also oversaw the judging the day of the event.
Some 16 teams were in the contest, five of them from Louisiana.  Competition was in three categories; pork, chicken and ribs.  Grand Champion was Randy's Rib Shack from Tibbie, AL, just down highway 17 from Chatom in Washington County.
At the end of the day Cindy and her band of devoted volunteers raised $15,000 for a cause they strongly believe in.
As I headed out of town, after getting my fill of some of the best BBQ I've ever tried, I realized that what I'd been a part of was not as much about HIPPY as it was about the basic decency that makes this such a great land in which to live.
This scene of reaching out to help our neighbors is repeated countless times each year in every community.  This coming together of people from all walks of life for the common good.  A time when Republicans, Democrats, blacks, whites, conservatives, liberals, Baptists and Catholics put aside whatever differences they may have to share in striving for a mutual goal of simply making this land better for all of us.
It's a spirit that has been on display since this country was first settled.  A spirit that culminated in barn raisings and gathering a sick neighbors' crop once upon a time.
And unfortunately, it is a spirit that is too often missing when our political leaders come together these days.  Rather than seeking a common good, politicians seem far more intent on dividing and conquering in some mad dash for power.
The good folks who support the Monroe County HIPPY program are already planning their next BBQ contest.  It will be April 18, 2015.
I encourage you to go ahead and mark your calendar.  You will have some great food, a good time and a wonderful lesson in what this country is really all about.
Larry Lee led the study, Lessons Learned from Rural Schools, and is a long-time advocate for public education and frequently writes about education issues.  [email protected]
Opinion | Hearings give public opportunity to weigh in on coal ash plans
ADEM will make sure the closure and cleanup of the coal ash sites will be done in a way that will protect the state's land and water resources now and in the future.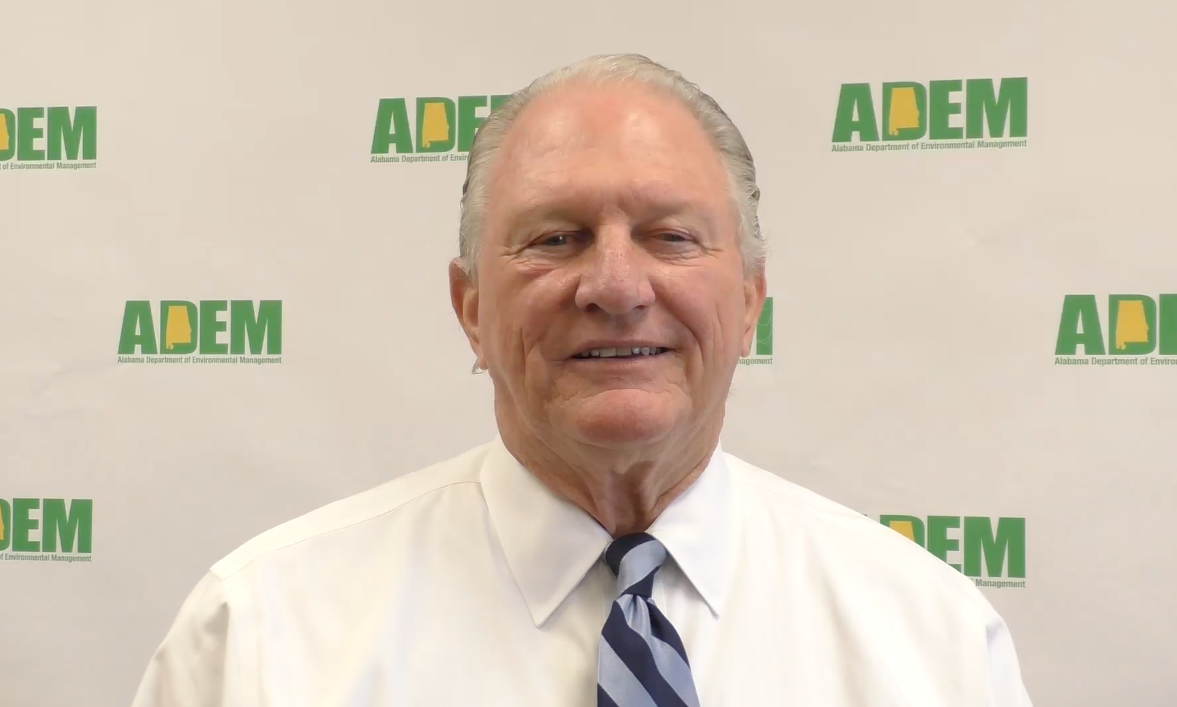 The mission of the Alabama Department of Environmental Management is to ensure for all Alabamians "a safe, healthful and productive environment." It's a mission that ADEM and its nearly 600 employees take very seriously.
Ensuring a safe, healthful and productive environment means more than simply being the environmental cop, though that certainly is part of ADEM's job. When the Alabama Legislature passed legislation in 1982 that led to the creation of ADEM, lawmakers' intent was for the agency to promote public health and well-being.
The term "healthful" in ADEM's mission statement speaks directly to that. ADEM's work is to contribute to the health of Alabama's environment and the health of all Alabamians.
An example of that work is managing the process that will determine how coal combustion residuals (CCR) – or coal ash – are dealt with in a safe and effective manner. Managing CCR promotes a healthful environment by protecting our land and water.
On Oct. 20, ADEM will hold the first of a series of public hearings on permits drafted by ADEM to require electric utilities to safely close unlined coal ash ponds at their power plants and remediate any contaminated groundwater. The hearings, and the comment periods leading up to them, give the public the chance to provide ADEM input on the requirements in the draft permits.
To understand how we got to this point today, let's go back to Dec. 22, 2008, in Kingston, Tenn. On that frigid night, the containment dike surrounding massive ponds holding decades worth of CCR produced by the coal-burning TVA power plant collapsed, spilling more than a billion gallons of coal ash sludge into the Emory River and onto 300 acres of land.
That spill drew the attention of regulators and the nation to the issue of coal ash storage, for which there was little regulation at the time. It also started the U.S. Environmental Protection Agency on the road to adopting a federal CCR rule, which took effect in 2015. The Alabama Environmental Management Commission approved a state CCR rule in 2018, patterned after the EPA rule.
The rules address two primary issues: closing coal ash ponds to avoid threats of spills into waterways or onto land, and preventing and cleaning up groundwater contamination from arsenic, mercury, lead and other hazardous elements that may leach from the coal ash.
Both the EPA and state rules give the electric utility operators two options in closing the ash ponds. One allowable method is to excavate the millions of tons of coal ash and either move the coal ash to a lined landfill or find an approved beneficial use for the ash. The other is to cap in place, where an impervious cover, or cap, is placed over the ash impoundment. Both methods have been used successfully for decades to close some of the most contaminated sites in the nation.
It must be emphasized that the closure method selection is made by the utilities, as allowed by both federal and state rules. Alabama Power, TVA and PowerSouth all elected to utilize the cap-in-place option.
The permits will also set out the steps to be taken to clean up contaminated groundwater caused by the coal ash ponds. ADEM's job, in its environmental oversight role, is to ensure the closure and groundwater remediation plans proposed by the utilities and included in the permits meet federal and state standards and protect both waterways and groundwater. The permits provide for regular monitoring to confirm the closure and cleanup plans are being implemented as required. If necessary, the plans will be adjusted to ensure the intended results are being achieved.
Currently, ADEM has scheduled public hearings on the permits for three Alabama Power plants. The first is Oct. 20 for Plant Miller in Jefferson County, followed by Oct. 22 for Plant Greene County and Oct. 29 for Plant Gadsden in Etowah County. Permits for the other five sites in Alabama are in development, and hearings will be scheduled when they are complete.
The purpose of these hearings is to allow the public, including nearby residents, environmental groups and others, opportunities to weigh in on the proposed permits. This past summer, Alabama Power, TVA and PowerSouth held informational meetings in the communities where their affected plants are located to explain their proposed groundwater cleanup plans(including the CCR unit closure component) and answer residents' questions.
The draft permits, the hearings' dates, locations and times and other information are available on ADEM's website, www.adem.alabama.gov. The public can also mail or email comments related to the permits, including the closure plans and groundwater remediation plans, directly to ADEM during the proposed permits' 35-day minimum comment periods, which will run one week past the date of the public hearings. Those comments will be considered in the decisions to issue the permits, and ADEM will provide a response to each issue raised.
For maximum protection of the environment, ADEM encouraged the power companies to go beyond the minimum requirements of the state and federal CCR rules. ADEM's scientists and engineers who analyzed the plans through an exhaustive review and revision process determined the final plans provide the environmental protections Alabamians expect and deserve. But we want to hear from the public.
Certainly, there are pros and cons of each option in closing the coal ash ponds. The daunting task of cleaning up contaminated groundwater will be undertaken regardless of which closure method is utilized. As one opinion writer recently said, there is no easy answer to the coal ash problem. But this is a matter we cannot duck. We must deal with our coal combustion residuals – by EPA requirement and for the sake of our environment.
Here's what you can count on from your state agency charged with protecting your environment. ADEM will make sure the closure and cleanup of the coal ash sites will be done in a way that will protect the state's land and water resources now and in the future.
Ensuring that is our mission.