Marsh's New Dark Money Group Financed by His Other Dark Money Foundation
By Bill Britt
Alabama Political Reporter
MONTGOMERY—Conservatives for Alabama's Future is another dark money group that says it is "a community of citizens who believe less government, lower taxes, and traditional family values make our great state better."
In fact, Conservatives for Alabama's Future is paid for by another dark money 501 (c) 4 —the Foundation for Accountability in Education founded by Senate President Pro Tem., Del Marsh (R-Anniston).
Marsh has recently made headlines casting stones at another dark money foundation: the Alabama Foundation for Limited Government, chaired by former Republican Senator John Rice.
Now it is revealed that Marsh has a dark money 501 (c) 4, that is funding another secretive group.
The major push of Marsh's new enterprise is to accuse the Alabama Education Association (AEA) for everything from gun control to "baby killing."
The group's website and Facebook page brims with ominous pictures of Sen. Nancy Pelosi and President Barack Obama. The website hosts a "News" section that links to stories that say the National Education is pushing a "Gay agenda," and that AEA money was used to defend "Gay marriage before the Supreme Court."
Marsh founded the Foundation for Accountability in Education after the passage of the Alabama Accountability Act in 2013. He along with Kate Anderson are listed with the Secretary of State as directors.
(Both Marsh and Anderson have been seen waiting to testify before the Special Grand Jury in Lee County. The Grand Jury according to the Statement of Facts by disgraced legislator former Rep. Greg Wren, indicate as investigation into wrong doings by Speaker of the House Mike Hubbard.)
Anderson is a fundraiser for former Gov. Bob Riley, who is the head of the most successful scholarship granting organization (SGO) —the Opportunity Scholarship Fund, LLC.,—to operate under the Accountability Act.
In 2013, Marsh used the Foundation for Accountability in Education to run a statewide advertising campaign to promote the virtues of the Accountability Act. Now he is using funds raised from secret donors to attack the AEA, John Rice and anyone else who might oppose the future of the privatization of education.
Marsh's group says it is a "community of citizens," but more likely it is funded by a group of corporate special interests like Speaker Mike Hubbard's Alabama House Republican Conference.
In 2013, the Republican supermajority opened the floodgates for dark money through non-profits to infiltrate the State. Now, it is difficult for anyone, much less the general public, to separate truth from outright lies.
Marsh has called on John Rice to reveal his donors, but continues to grow his own dark money groups without revealing his.
Marsh's group say it wants to "make our great state better," but this raises the question of better for whom?
Rice asks that legislators sign a anti-corruption pledge.
If Marsh and others would disclose who is behind these so-called non-profits, then the voters might better understand how these secretly funded organizations are hoping to make the State better.
For now, we can only add one more illusive non-profit to the crowded field of dark money propaganda machines.
Slow absentee voting in Tuscaloosa sparks outrage, possible legal action
Among the issues were incredibly long lines that left some voters waiting more than five hours and an inefficient process that managed to take in fewer than 100 absentee ballots in six hours.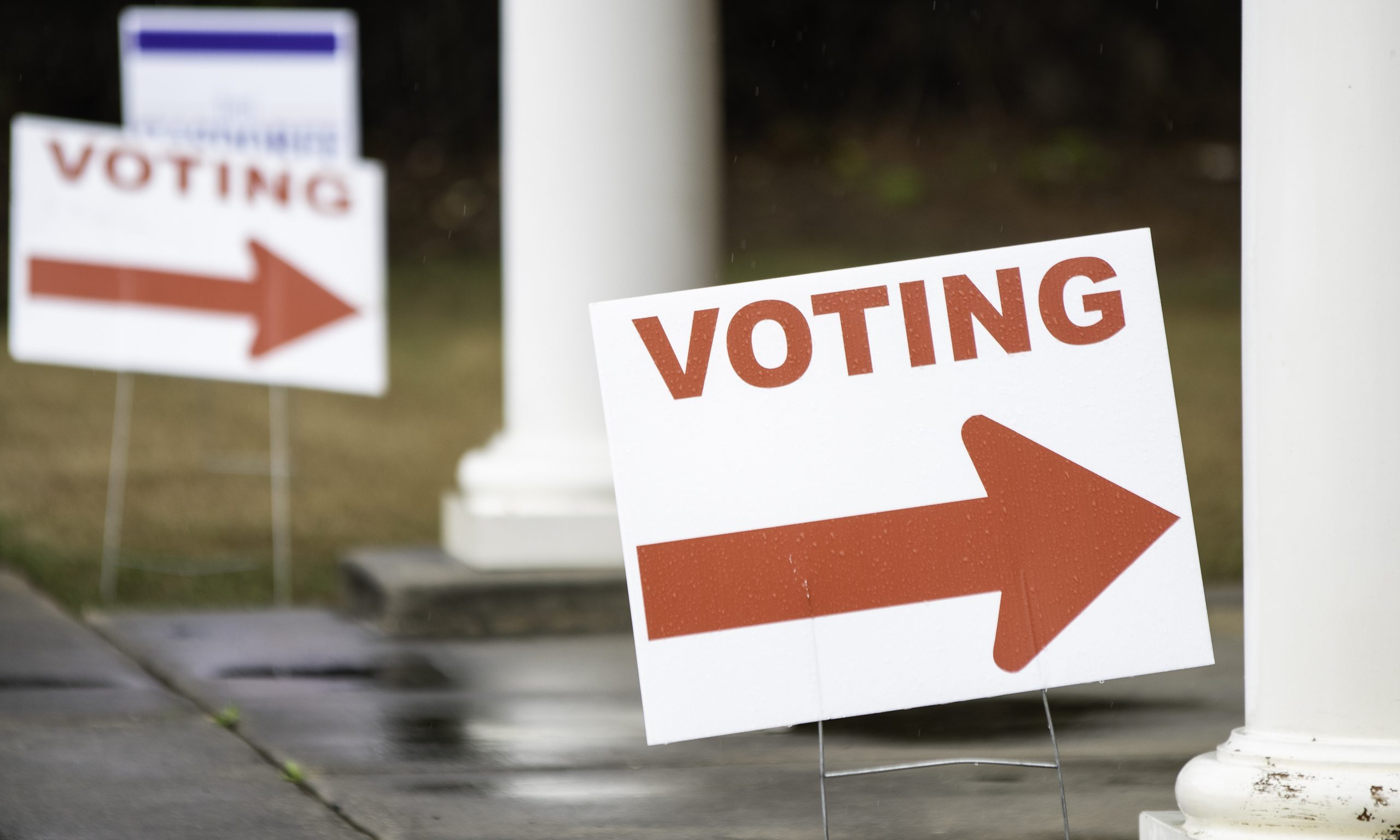 Long lines and slow absentee ballot processing in Tuscaloosa County have left voters outraged and incumbent Sen. Doug Jones's campaign threatening legal action. 
On Wednesday, Jones's campaign attorney, Adam Plant, sent a letter to Tuscaloosa County Circuit Clerk Magaria Bobo, outlining a number of issues with ongoing absentee voting and promising to take legal action if Bobo doesn't improve the process on the final day, Friday. Among the issues documented by Plant were incredibly long lines that left some voters waiting more than five hours and an inefficient process that managed to take in fewer than 100 absentee ballots in six hours. 
Additionally, Plant noted that Bobo has hired her family members to help process absentee ballots and at least one family member had made disparaging remarks on social media about voters. 
"You and those acting on your behalf are suppressing the vote of qualified Alabama voters," Plant wrote in the letter. "If you are unable or unwilling to execute your duties competently, and allow Tuscaloosa voters to exercise their voting rights without undue burdens, we will take further action."
In an interview with the Montgomery Advertiser on Wednesday, Bobo noted that her office had received more than 13,000 requests for absentee ballots — a remarkable uptick from the 3,000 or so her office usually receives — and there had been problems in managing that number of ballots while also adhering to social distancing guidelines within the office. 
However, as Plant's letter notes, the massive increase in absentee ballots for this election shouldn't have been a surprise. Also, Secretary of State John Merrill had made additional funds available to absentee managers to facilitate hiring extra staff, purchasing additional computers and staying open for longer hours to accommodate the anticipated increase. 
In a press release on Wednesday, the Alabama Democratic Party criticized Bobo and her family members, and the release included screenshots of Facebook posts from Bobo's daughter lashing out at voters who complained about the long wait times. 
"No voter should have to wait in line for hours to exercise their rights," said ADP executive director Wade Perry. "We should leverage every tool we have to make voting easier, not harder. Also, it should go without saying that election workers should not insult the very people they are employed to serve. If Ms. Bobo is incapable of processing voters quickly, someone else needs to do the job."