Spender of the House Declines $800 Pay Raise, Receives Million Dollar Budget Increase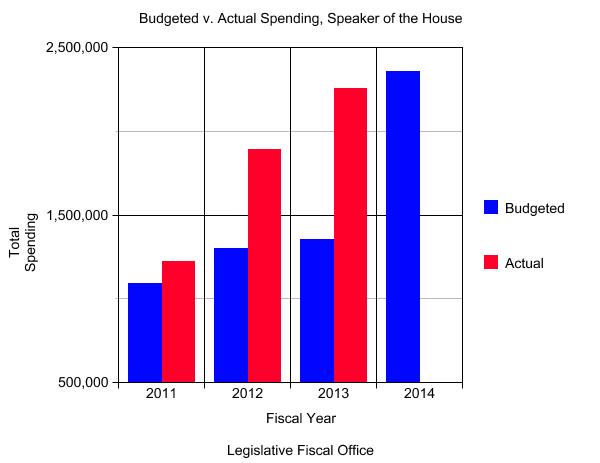 By Lee Hedgepeth
Alabama Political Reporter
Speaker of the House Mike Hubbard has declined an automatic pay raise scheduled for this year that would amount to around $66 a month. The budget increase for his office, however, will well make up for the difference, with the Speaker's appropriation increasing by $83,434 a month.
Pursuant to a controversial legislator pay raise passed in 2007, lawmakers have the ability to receive cost of living increases every fiscal year. Given these increases, a current Alabama legislator makes just under $57,000. The income of an average Alabamian household is about $14,000 less than that, at around $43,000 annually. Legislators can also only meet for official business thirty legislative days, making the daily pay for their part time job about $1,900.
Speaker Hubbard, who has been seriously implicated in an ongoing public corruption investigation by the Attorney General's Office, has declined the $66 a month raise, doing so – as all legislators must – by notifying the Clerk by letter. Despite this meager "loss," the Speaker's official budget has increased this year by $1,000,000.
According to official budget reports from the Legislative Fiscal Office, under the leadership of the Auburn native, the Office of the Speaker of the Alabama House of Representatives has spent more money every year since his election, more than doubling on average from the previous quadrennium under Democratic Speaker Seth Hammett.
From 2011-2014, Speaker Hubbard's annual spending has averaged $1,931,811. The four years prior, former Speaker Hammett's in-office expenses averaged $748,395.
In 2013, the last full year of finalized spending disclosures, the Office of the Speaker spent a whopping $2,257,179, a budget totaling more than that of the Office of the Governor ($1,187,616) and the Alabama Ethics Commission ($1,822,177) this fiscal year.
In addition, since his Storming of the State House in November 2010, Speaker Mike Hubbard has not only been budgeted more money annually, he has broken his budget by at least six figures every year, with his office spending over $900,000 more than allotted in both 2012 and 2013.
The pay increase available to Hubbard and other lawmakers would have been around $792 annually, about $66 a month, a sum which the Speaker has declined.
By contrast, the "raise" received by the Speaker's office amounts to over $1,000,000 annually, or around $83,000 a month. To put that in perspective, Hubbard's office is effectively receiving a $66 pay raise every half hour – 7 days a week, 365 days a year.
While Speaker Hubbard did decline the raise, a majority of legislators in his chamber accepted it. In the House of Representatives, 66 lawmakers accepted the increase and 38 declined. In the Senate the majority refused the pay increase, with 21 declining and 14 accepting the $66 a month.
Some legislators who declined the automatic pay raise have criticized those who accepted it, citing the legislature's failure to give teachers or state employees 2% raises that had been requested by Governor Bentley.
One of those critics is Senator Bryan Taylor, R-Prattville, who successfully sponsored legislation that will base lawmaker pay on the median Alabama income mentioned earlier, a little over $40,000.
"I think it's ridiculous that the legislators took automatic COLA increases while telling state employees and teachers that they couldn't have a raise," the Senator said.
Below is a list of those who declined the pay raise. All others will automatically receive it.
House of Representatives:
Richard Baughn, R-Lynn
Elaine Beech, D-Chatom
K.L. Brown, R-Jacksonville
Mac Buttram, R-Cullman
Steve Clouse, R-Ozark
Terri Collins, R-Decatur
Randy Davis, R-Daphne
Paul DeMarco, R-Homewood
Allen Farley, R-McCalla
Lynn Greer, R-Rogersville
Alan Harper, R-Newport
Ed Henry, R-Decatur
Steve Hurst, R-Munford
Ken Johnson, R-Moulton
Ron Johnson, R-Sylacauga
Wayne Johnson, R-Ryland
Mike Jones, R-Andalusia
Paul Lee, R-Dothan
Wes Long, R-Guntersville
Thad McClammy, D-Montgomery
Jim McClendon, R-Springville
Mac McCutcheon, R-Huntsville
John Merrill, R-Tuscaloosa
Barry Moore, R-Enterprise
Johnny Mack Morrow, D-Red Bay
Jim Patterson, R-Meridianville
Dimitri Polizos ,R-Montgomery
Bill Poole, R-Tuscaloosa
Kerry Rich, R-Albertville
Bill Roberts, R-Jasper
David Sessions, R-Grand Bay
Harry Shiver, R-Bay Minette
Mark Tuggle, R-Alexander City
Lesley Vance,R-Phenix City
Kurt Wallace, R-Maplesville
April Weaver, R-Alabaster
Dan Williams, R-Athens
Senate:
Gerald Allen, R-Tuscaloosa
Scott Beason, R-Gardendale
Dick Brewbaker , R-Pike Road
Paul Bussman, R-Cullman
Gerald Dial, R-Lineville
Rusty Glover, R-Semmes
Bill Hightower, R-Mobile
Jimmy Holley, R-Elba
Bill Holtzclaw, R-Madison
Tammy Irons, D-Florence
Del Marsh, R-Anniston
Shad McGill, R-Scottsboro
Arthur Orr, R-Decatur
Greg Reed, R-Jasper
Paul Sanford, R-Huntsville
Clay Scofield, R-Guntersville
Harri Anne Smith, I-Slocomb
Bryan Taylor, R-Prattville
Cam Ward, R-Alabaster
Tom Whatley, R-Auburn
Phil Williams, R-Rainbow City
"We're not going to get a do-over:" Alabama health officer on Thanksgiving and COVID-19
There were 1,427 hospitalized COVID-19 patients in Alabama on Monday, the most since Aug. 11.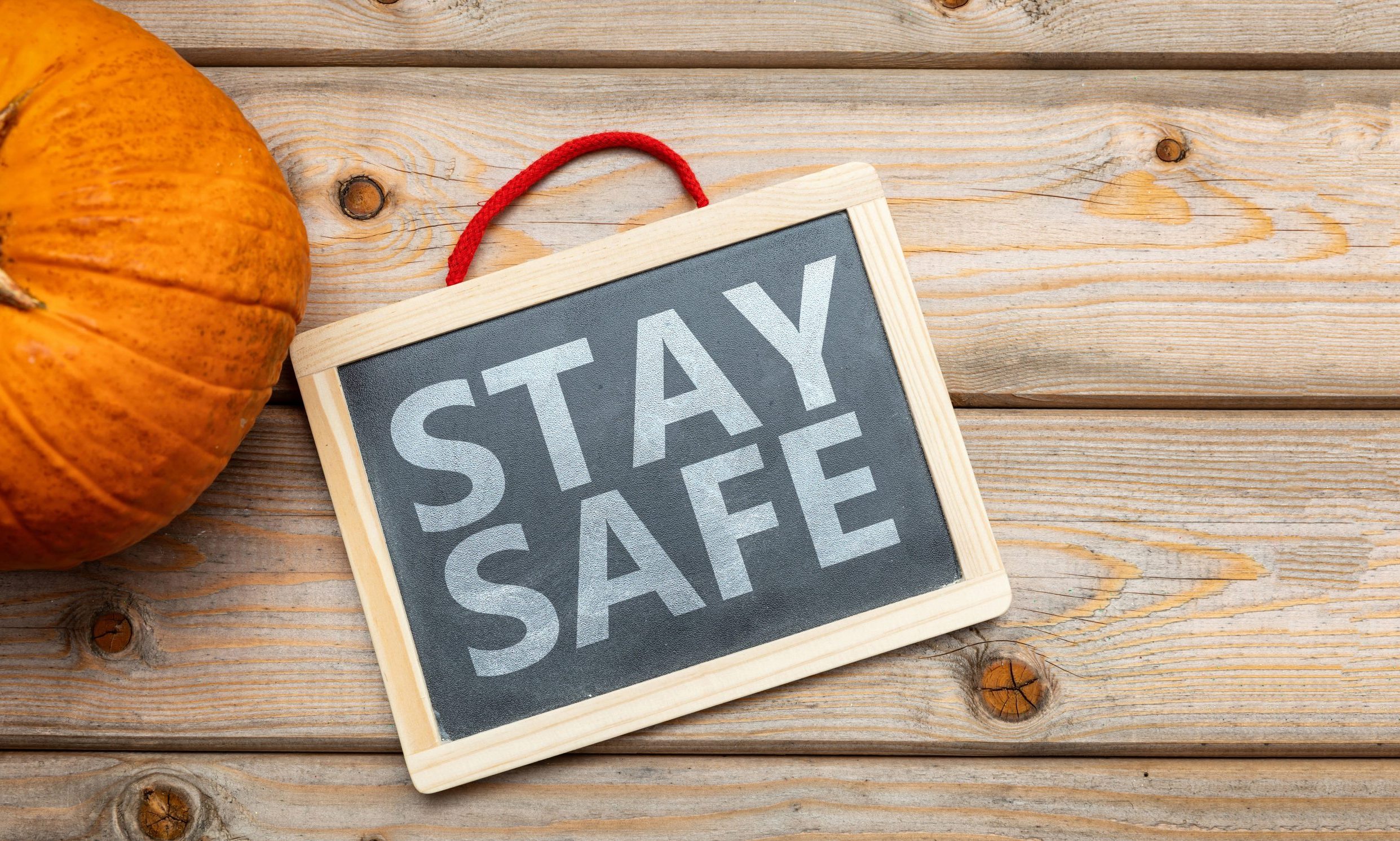 Alabama State Health Officer Dr. Sott Harris on Monday pleaded with the public to avoid gatherings over Thanksgiving as COVID-19 continues to surge in Alabama and hospitals statewide are filling with coronavirus patients. 
"We don't want this to be the last ever Thanksgiving for someone in your family, like your parents or your grandparents," Harris said during a press conference Monday. 
Harris said Alabama's numbers aren't headed in the right direction and more than 230,000 Alabamians — roughly 4 percent of the state's population — have been infected by the coronavirus. 
"We are adding a couple of thousand new cases a day, at least, that we are aware," Harris said. "This is a time for people to be vigilant. This is a time to be careful and to think about what you're going to be doing." 
Alabama added 1,574 new coronavirus cases on Monday, and the state's 14-day average for new daily cases was at a record high 2,087. In the last two weeks, the state has added 29,223 cases, the most cases in any two week period since the pandemic arrived in Alabama in March.
There were 1,427 hospitalized COVID-19 patients in Alabama on Monday. The last time so many were hospitalized in the state was on Aug. 11, during Alabama's summer surge. 
Harris said that he and his wife will be staying home for Thanksgiving instead of having his family's regular large, intergenerational gathering. What happens with Alabama's COVID-19 numbers over Thanksgiving will impact what the state's December holiday and Christmas season will look like, Harris said. 
"Are we gonna be here a month from now trying to have the same conversation? I really, really hope not," Harris said. 
Dr. Mary McIntyre, the Alabama Department of Public Health's chief medical officer, said during the briefing that her home usually sees between 15 and 20 family members arriving for Thanksgiving. They've limited this year's Thanksgiving to three additional people from out of their household, for a total of seven people, she said.
Everyone must wear masks and have temperatures checked at the door, she said. 
Everyone will be seated six feet from one another and a Zoom video conference will be set up for those family members who won't be attending in person, McIntyre said. They'll use disposable plates, cups and utensils and have the ability, weather permitting, to eat outdoors.
"If we want to live to see another Thanksgiving, and I do, that it may mean stepping back this Thanksgiving and really limiting the number of people, and some of the things that we do," McIntyre said. "Now is not the time to get out to do Black Friday shopping." 
Dr. Kierstin Kennedy, UAB's chief of hospital medicine, in a separate press briefing Monday echoed concern over the possibility of spikes following Thanksgiving and Christmas if the public doesn't do what's needed to keep themselves and others safe.
"We are very much worried about the potential spike in numbers. We've also seen some of our own staff getting sick," Kennedy said. "And unfortunately that's not been at work. It's been because we are just like you. We're tired. We're lonely. We want to try to socialize, and some of us have let our guards down and, as a result, have gotten sick."
Kennedy said while there's is concern over future spikes following the upcoming holidays "there is a way for all of us to help prevent that from happening."
Kennedy said when Gov. Kay Ivey first issued her statewide mask order and social distancing requirements, the public masked up, businesses enforced the orders, and coronavirus numbers improved.
"It didn't get nearly as bad as we thought, and we are really hopeful that the community is going to come together and do that again for us," Kennedy said. "Because it's more than just not having enough space for the COVID patients. It's also those patients who do not have COVID that have other conditions. They rely on us for routine care, and we want to make sure that we're available to provide that."
Kenedy said UAB has an incredible group of staff members, who've proven themselves to be quite resilient, but that "the group is tired."
"We've been doing this every single day since March, and so as you can imagine, people are very tired. It's very emotional, especially as we see younger patients getting sick with this and getting sick in ways that we weren't expecting," she said.
Harris again urged the public to make smart decisions that will help slow the spread of coronavirus and save lives.
"Ladies and gentlemen, we're not going to get a do-over on this," Harris said. "This is a big national holiday, and we're in the middle of a pandemic, and our numbers are worse than they have ever been during this entire response. Please be careful. Please be safe. And please try to take care of those people who are most vulnerable."