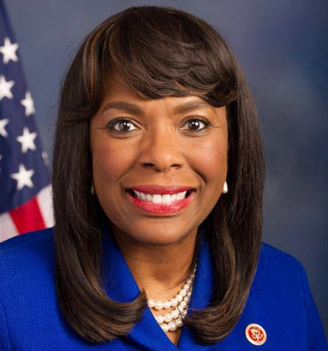 By Brandon Moseley
Alabama Political Reporter
On Thursday, April 24 President Barack H. Obama (D) endorsed Congresswoman Terri A. Sewell (D) in her effort to win a third term representing Alabama's 7th Congressional District.
President Obama said "I have known Terri since law school, and she has always been a strong voice and tireless advocate for the people of Alabama.  In Congress, Terri has stood by me though the implementation of the Affordable Care Act, and we've stood up to Republicans who've tried to roll back our progress time and time again. Terri has been working tirelessly to promote job creation and investment in skills training and workforce development. I am proud to once again support her re-election, so we can continue the fight for our shared values."
Congresswoman Sewell is the first Black woman to serve in Congress representing the State of Alabama.  Rep. Sewell said that she was honored to receive the President's endorsement and support and that she looks forward to continuing to advance Obama's agenda during a third term.  Sewell said that she is committed to helping the President advance his economic agenda which includes an increase to the minimum wage, fair pay for women who do the same job as men, and comprehensive immigration reform.
Rep. Sewell said, "I am honored to receive the President Obama's endorsement in my bid to continue representing Alabama's 7th District, and I am proud to be one of his most steadfast allies in Congress.  I look forward to continuing to work with President Obama as we fight for an economic agenda that is committed to making sure that everyone who works hard and plays by the rules is given a fair shot.
Both President Barack Obama and First Lady Michelle Obama joined Sewell in the district in the wake of the April 2011 storm disaster which devastated much of the state.  Rep. Sewell said that their partnership has been critical in directing over $500 million in federal disaster relief funding to the state since that day.  Rep. Sewell's office reports that over a billion dollars in federal grant funding has come into the 7th District during Sewell's tenure.
Congresswoman Sewell serves as a Chief Deputy Whip in charge of helping to make sure that Democrats work together to support the President's legislative agenda.
Sewell joined President Obama in the oval office for the signing of her first sponsored bill which honored the Four Little Girls killed in the bombing of the Sixteenth Street Baptist Church with a Congressional Gold Medal.  Sewell said that one of her proudest moments in Congress was watching the President interact with Mrs. Maxine McNair, mother of Denise McNair that day.
Rep. Sewell said, "He knelt beside her wheelchair and with total humility and conviction told her that he may have never had the opportunity to serve in that office if not for the sacrifice of her and her family. That was a really special moment for me as the representative of the district where so many battles for civil rights were fought.  I feel a tremendous responsibility to protect and honor that legacy."
Rep. Sewell also recalled her first face-to-face conversation with the President following her election to Congress.  Rep. Sewell said, "As President of the Democratic freshman class, I was honored to serve as one of the President's escorts into the State of the Union address.  When we had a chance to speak, I told him how much I looked forward to working with him and asked him what I could do to help.  He told me the best way I could help him was to represent my constituents to the best of my abilities. That is something I have always strived to do, and I look forward to continuing to do that in my third term."
Sewell is currently serving her second term in the U.S. House of Representatives.
Rep. Sewell is the first African American woman to represent Alabama in Congress.  She is seeking a third term as Representative of District 7, which covers 14 counties including parts of Jefferson, Tuscaloosa, Montgomery, and most of Alabama's Black Belt counties.
Rep. Sewell has no Republican opponent in the November election.  She does however face a challenger in former Birmingham City Attorney Tamara Harris Johnson, in the June 3rd Democratic Party Primary.  While President Obama is not very popular in Alabama as a whole, he is still popular among Seventh District Democratic Primary voters.
The powerful Business Council of Alabama (BCA), the New South Coalition, the Alabama Retail Association, and FarmPAC, the political arm of the Alabama Farmer's Federation, have all endorsed Congresswoman Sewell.
"We're not going to get a do-over:" Alabama health officer on Thanksgiving and COVID-19
There were 1,427 hospitalized COVID-19 patients in Alabama on Monday, the most since Aug. 11.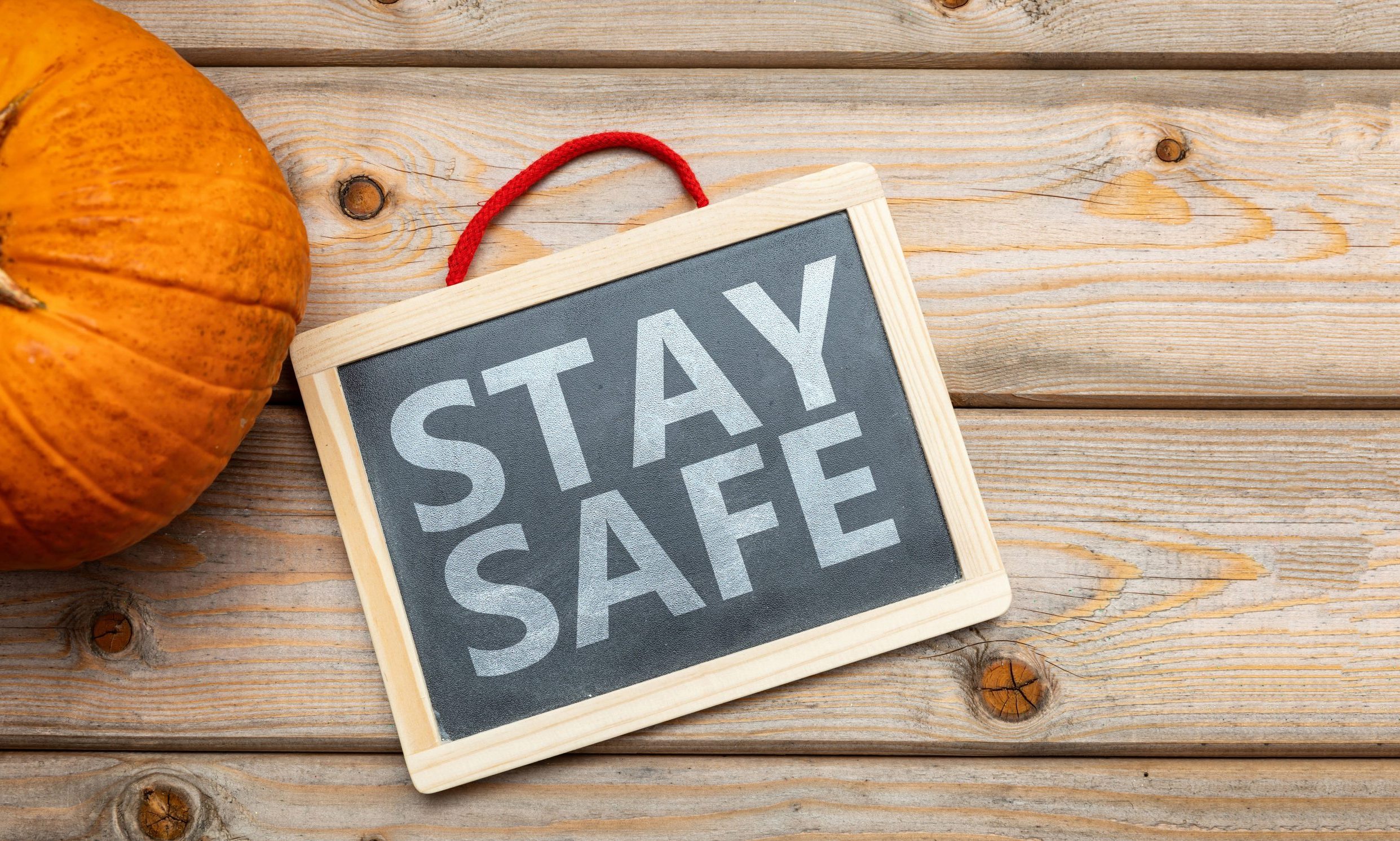 Alabama State Health Officer Dr. Scott Harris on Monday pleaded with the public to avoid gatherings over Thanksgiving as COVID-19 continues to surge in Alabama and hospitals statewide are filling with coronavirus patients. 
"We don't want this to be the last ever Thanksgiving for someone in your family, like your parents or your grandparents," Harris said during a press conference Monday. 
Harris said Alabama's numbers aren't headed in the right direction and more than 230,000 Alabamians — roughly 4 percent of the state's population — have been infected by the coronavirus. 
"We are adding a couple of thousand new cases a day, at least, that we are aware," Harris said. "This is a time for people to be vigilant. This is a time to be careful and to think about what you're going to be doing." 
Alabama added 1,574 new coronavirus cases on Monday, and the state's 14-day average for new daily cases was at a record high 2,087. In the last two weeks, the state has added 29,223 cases, the most cases in any two week period since the pandemic arrived in Alabama in March.
There were 1,427 hospitalized COVID-19 patients in Alabama on Monday. The last time so many were hospitalized in the state was on Aug. 11, during Alabama's summer surge. 
Harris said that he and his wife will be staying home for Thanksgiving instead of having his family's regular large, intergenerational gathering. What happens with Alabama's COVID-19 numbers over Thanksgiving will impact what the state's December holiday and Christmas season will look like, Harris said. 
"Are we gonna be here a month from now trying to have the same conversation? I really, really hope not," Harris said. 
Dr. Mary McIntyre, the Alabama Department of Public Health's chief medical officer, said during the briefing that her home usually sees between 15 and 20 family members arriving for Thanksgiving. They've limited this year's Thanksgiving to three additional people from out of their household, for a total of seven people, she said.
Everyone must wear masks and have temperatures checked at the door, she said. 
Everyone will be seated six feet from one another and a Zoom video conference will be set up for those family members who won't be attending in person, McIntyre said. They'll use disposable plates, cups and utensils and have the ability, weather permitting, to eat outdoors.
"If we want to live to see another Thanksgiving, and I do, that it may mean stepping back this Thanksgiving and really limiting the number of people, and some of the things that we do," McIntyre said. "Now is not the time to get out to do Black Friday shopping." 
Dr. Kierstin Kennedy, UAB's chief of hospital medicine, in a separate press briefing Monday echoed concern over the possibility of spikes following Thanksgiving and Christmas if the public doesn't do what's needed to keep themselves and others safe.
"We are very much worried about the potential spike in numbers. We've also seen some of our own staff getting sick," Kennedy said. "And unfortunately that's not been at work. It's been because we are just like you. We're tired. We're lonely. We want to try to socialize, and some of us have let our guards down and, as a result, have gotten sick."
Kennedy said while there's is concern over future spikes following the upcoming holidays "there is a way for all of us to help prevent that from happening."
Kennedy said when Gov. Kay Ivey first issued her statewide mask order and social distancing requirements, the public masked up, businesses enforced the orders, and coronavirus numbers improved.
"It didn't get nearly as bad as we thought, and we are really hopeful that the community is going to come together and do that again for us," Kennedy said. "Because it's more than just not having enough space for the COVID patients. It's also those patients who do not have COVID that have other conditions. They rely on us for routine care, and we want to make sure that we're available to provide that."
Kenedy said UAB has an incredible group of staff members, who've proven themselves to be quite resilient, but that "the group is tired."
"We've been doing this every single day since March, and so as you can imagine, people are very tired. It's very emotional, especially as we see younger patients getting sick with this and getting sick in ways that we weren't expecting," she said.
Harris again urged the public to make smart decisions that will help slow the spread of coronavirus and save lives.
"Ladies and gentlemen, we're not going to get a do-over on this," Harris said. "This is a big national holiday, and we're in the middle of a pandemic, and our numbers are worse than they have ever been during this entire response. Please be careful. Please be safe. And please try to take care of those people who are most vulnerable."