Severe Weather Affects Alabama, Politicos Speak Out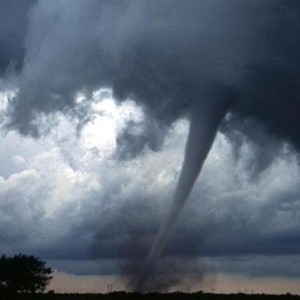 By Brandon Moseley
Alabama Political Reporter
Parts of Southwest Alabama received up to 21 inches of rain on Tuesday, April 29 leading to massive flooding along the Alabama Gulf Coast and the Florida Panhandle.  This while residents of other counties survey the damage from severe weather on Monday and Tuesday that killed three Alabama residents.
The Associated Press (AP) is reporting that on Wednesday, April 30 emergency responders were rescuing people from rooftops of flooded homes and cars stuck on flooded roads in Gulf Shores and surrounding Baldwin County as well as in nearby Florida Counties.
Baldwin County's emergency management director, Mitchell Sims told the AP on Wednesday morning that rescue efforts have been virtually nonstop since just before midnight. No deaths or other serious injuries were reported in Alabama.
The National Weather Service is projecting that the Fish River will crest above its all-time high during Hurricane Danny in 1997 impacting the town of Silverhill. Meanwhile families across Alabama assess the impact from Monday and Tuesday's storms.
Former Public Service Commissioner and current state Auditor candidate Jim Zeigler (R) said on Facebook, "Our growing prayer list needs to add Dr. Stan Cooke and his Kimberly Church of God. The storms destroyed his church building, but the hand of God saved 25 members who were trapped in the church shelter. Dr. Cooke is in an uphill campaign for Lt. Governor of Alabama but now has an immediate hill to climb with his church."  Alabama Governor Robert Bentley (R) visited Kimberly on Wednesday.
Rep. Terri A. Sewell (D) from Selma said on Facebook, "Today, I joined with the Alabama delegation in sending a letter to President Obama urging him to support Governor Robert Bentley's request for an emergency declaration and immediate federal assistance. My office remains committed to working with local and state officials to get the financial and emergency assistance needed from FEMA, HUD, SBA and other federal agencies to assist in the clean-up, recovery and rebuilding efforts."
Congresswoman Martha Roby (R) from Montgomery said on Facebook Tuesday, "Heartbreaking to hear reports from all across Alabama about the severe weather last night. More storms are expected today and overnight. Stay safe out there and continue to monitor the weather closely."
On Wednesday Congressman Bradley Byrne (R) from Montrose said, "I'm making calls to mayors in #AL01 to see how I can help in the wake of severe flooding in Southwest Alabama. If my office can be of assistance to you in any way, please do not hesitate to call."
Alabama Governor Robert Bentley (R) said on Twitter, "Touring damage in Kimberly. This area was hit hard, and we will do everything we can to help AL communities recover."
Tuesday was the single rainiest day every recorded in Pensacola, FL with 15.55 inches.  One Florida woman was killed while driving in the flood waters.  Gulf Shores had 21 inches of rain.
First responders in both Alabama and Florida have rescued people from rooftops or trapped in cars by the flood waters.  The AP is reporting that an estimated 300 people had to be rescued by police, fire, and military forces from the rising flood waters.
Former Public Service Commissioner and current state Auditor candidate Jim Zeigler (R) said on Facebook, "The home of the Jan and Dean Young family is completely flooded in Orange Beach, AL. Thankfully the family is safe. This happened the same time that their son Jonathon Young was notified that his close friend on the Alabama swim team had been killed in the storm. "A very present help in time of trouble."  Dean Young (R) is an Orange Beach businessman and home builder who has run for office several times, most recently narrowly losing the First District Congressional race to Bradley Byrne (R).
State Representative Lynn Greer (R) said on Facebook, "I was in the Coxey area of Limestone County both yesterday and today. The damage is terrible but it makes me feel good to see the enormous number of volunteers helping out to try to make a bad situation better. The National Guard, The Salvation Army, and the many others that were providing their service when so many people are in need of help speaks well for the people of this area. Governor Bentley visited the community around noon today. I am sure that he will do everything that he possibly can to provide help for the area."
Two people were killed and at least 17 were injured when a tornado touched down in a mobile home community in Limestone County.  A member of the University of Alabama swim team, John Servati, was killed on Monday when a retaining wall failed in Tuscaloosa.
Alabama Governor Robert Bentley has declared a state of emergency for the state.
Today is Thanksgiving
Today is a national and state holiday. Schools, banks, government offices and many private businesses are closed.
Four hundred years ago, on Nov. 11, 1620, after 66 days at sea, a group of English settlers landed near what is today Cape Cod in Massachusetts. Onboard the Mayflower were 102 men, women, and children, including one baby born during the Atlantic crossing, who made up the Pilgrims.
The Mayflower, captained by Christopher Jones, had been bound for the mouth of the Hudson River. The ship took a northerly course to avoid pirates, but the decision to avoid the then widely traveled sea lanes to the New World took the ship into bad weather, which had blown the Mayflower miles off course and left the ship damaged. Off Cape Cod, the adult males in the group made the fateful decision to build an entire colony where none had existed prior. They wrote and signed the Mayflower Compact.
"In the name of God, Amen. We whose names are underwritten, the loyal subjects of our dread Sovereign Lord King James, by the Grace of God of Great Britain, France, and Ireland King, Defender of the Faith, etc. Having undertaken for the Glory of God and advancement of the Christian Faith and Honour of our King and Country, a Voyage to plant the First Colony in the Northern Parts of Virginia, do by these presents solemnly and mutually in the presence of God and one of another, Covenant and Combine ourselves together in a Civil Body Politic, for our better ordering and preservation and furtherance of the ends aforesaid; and by virtue hereof to enact, constitute and frame such just and equal Laws, Ordinances, Acts, Constitutions and Offices from time to time, as shall be thought most meet and convenient for the general good of the Colony, unto which we promise all due submission and obedience. In witness whereof we have hereunder subscribed our names at Cape Cod, the 11th of November, in the year of the reign of our Sovereign Lord King James, of England, France and Ireland the eighteenth, and of Scotland the fifty-fourth. Anno Domini 1620."
After a few weeks off Cape Cod, they sailed up the coast until they reached Plymouth. There they found a Wampanoag Indian village that had been abandoned due to some sort of plague. During the Winter of 1620-1621 they lived aboard the Mayflower and would row to shore each day to build houses. Finally, they had built enough houses to actually move to the colony, but the cold, damp conditions aboard the ship had been costly.
Some 28 men, 13 women (one of them in child birth), and 8 children died in that winter. Governor John Carver would die in April. His widow, Kathrine White Carver, would follow a few weeks later. There is some recent archaeological evidence suggesting that some of the dead were butchered and eaten by the survivors.
The Mayflower and her crew left for England on April 5, 1621, never to return.
About 40 of the Pilgrims were religious Separatists, members of a Puritan sect that had split from the Church of England, in defiance of English law. In 1609, they immigrated to Holland to practice their religion but ran into problems there too. Others in the group had remained part of the Church of England but were sympathetic to their Separatist friends. They did not call themselves Pilgrims, that term was adopted at the bicentennial for the Mayflower voyage. The members of core Separatist sect referred to themselves as "Saints" and people not in their sect as "Strangers."
In March 1621, an English speaking Native American, named Samoset, visited the Plymouth colony and asked for beer. He spent the night talking with the settlers and later introduced them to Squanto, who spoke even better English. Squanto introduced them to the chief of the Wampanoag, Massasoit.
Squanto moved in with the Pilgrims, serving as their advisor and translator. The friendly Wampanoag tribe taught the Pilgrims how to hunt and grow crops. The two groups began trading furs with each other.
William Bradford, a Separatist who helped draft the Mayflower Compact, became the longtime Plymouth Governor. He was also the writer of the first history of the Plymouth Colony and the Mayflower. Bradford's more notable descendants include author, dictionary writer and scholar Noah Webster; TV chef Julia Child; and Supreme Court Chief Justice William Rehnquist.
In the fall of 1621, 399 years ago, the Pilgrims invited their Wampanoag Indian friends to a feast celebrating their first harvest and a year in the New World with a three-day festival. This has become known as the first Thanksgiving.
Today is a national and state holiday. Schools, banks, government offices and many private businesses are closed.