PSC Candidates Speak in Clanton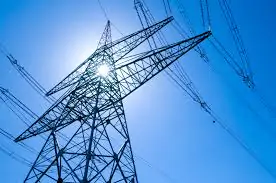 By Brandon Moseley
Alabama Political Reporter
Saturday, April 26, Alabama Public Service Commission (PSC) candidates descended on Clanton to join Alabama Governor Robert Bentley (R) and Alabama Republican Party Chairman Bill Armistead in asking for Republican voters to turn out for the June 3 Republican Primary.  The Alabama Political Reporter was present at the Pumpkin Patch Rally to report on all the PSC candidates present.
First to speak at the Chilton County event was current Alabama Pubic Service Commissioner Jeremy Oden (R).   Commissioner Oden said, "Thank you to the party."  "This is what makes the party so strong."
Commissioner Oden said that, "The Public Service Commission are the regulators for the State.  I am the Commissioner for place number 1.  The PSC has a role in pipeline safety, in railroad safety, but the most important thing that they do at the PSC is set energy policy for the state and they regulate Alabama Power, ALAGASCO, and Mobile Gas."
Commissioner Oden said that he grew up in Eva in Cullman County.  Eva has just 445 residents.
Oden said, "We have a president who has stomped on us too much and we have got to start pushing back."  EPA regulations he has proposed will raise your electric rates by 80 percent.  The EPA is the new Obamacare and we have to stop it."
Oden's opponent, Kathy Peterson, also attended the Republican Rally at the Pumpkin Patch, but left before her opportunity to speak.
Johnathan Barbee is running for PSC Place 2.
Barbee said that he had moonpies and RC colas for all those in attendance.
Barbee said that he has been married for a month, was born and raised in Trussville, and loves Alabama.
Barbee said that he has some concerns about what is happening in the PSC.  Barbee promised to be strong voice for the people if he is elected to the PSC.
Barbee warned that new EPA regulations being proposed by the Obama Administration could cost the state of Alabama as many as 20,000 jobs and lead to a 17 percent increase in power rates.
Barbee said that he is not backed by Alabama power or special interests or any out of State environmental groups.
PSC Place 2 candidate Phillip Brown said that most of us don't know what the PSC does on any day; but "We have a serious challenge in the state of Alabama and throughout the country."
Brown said that we, "Must make sure that we have statesmen elected to these offices."  "It is vitally important that we have conservative individuals who will do what they say they will do."
Brown said that he grew up in a Christian family in Elba, Alabama.  I am the 10th of 12 kids.  "We were taught that you do what is right even when it is not popular and even when it is not safe to do."
Phillip Brown is the Chairman of the Alabama Minority GOP and is part of a growing movement of Black politicians running for office as Republicans in Alabama.
Phillip Brown, Jonathan Barbee, and Chip Beeker are all running against Place 2 incumbent Terry Dunn.  Some business groups have been critical of Dunn's alleged ties to radical environmentalists and of his call for formal hearings to investigate energy rates in Alabama.
Terry Dunn had a booth at the Pumpkin Patch Rally but was not present to speak.  Place 2 candidate Chip Beeker was not present.
The Republican Primary is June 3.
Print this piece
Birmingham's mask ordinance to expire Friday
Birmingham's ordinance requiring citizens to wear masks while in public is set to expire Friday. 
Birmingham Mayor Randall Woodfin in a statement Tuesday cautioned the public against letting their guard down, however, and said despite the expiration of the ordinance, the public should continue to wear masks while out to help prevent the spread of coronavirus. 
"The City of Birmingham implemented the mandatory face covering ordinance as an additional level of protection as the state began the phased re-opening process. I want to thank the people of Birmingham for following the law. The ordinance raised the level of awareness to the importance of wearing a face covering when in public and within six feet of other people," Woodfin said in the statement. "While the ordinance is set to expire on Friday, we must not let our guard down. Public health leaders say covering your nose and mouth is a critical tool to help reduce the spread of coronavirus. I urge everyone to keep social distancing, wear face coverings in public, and do what you can to limit the spread." 
City employees and guests to city facilities will still be required to wear face coverings after the ordinance expires Friday, according to Woodfin's statement.
The Birmingham City Council, with one dissenting vote, approved the ordinance on April 28  requiring the wearing of masks while in public, which went into effect May 1. Failure to comply with the ordinance could result in a fine of up to $500 and/or 30 days in city jail. Failure to comply with the ordinance could result in a fine of up to $500 and/or 30 days in city jail. 
The ordinance had been set to expire May 15, but City Council members later agreed to extend the measure until May 29. 
The Birmingham City Council's decision to require the wearing of masks came after Gov. Kay Ivey replaced her "stay-at-home" order with a less restrictive "safer-at-home" order, which allowed some businesses to reopen with social-distancing restrictions.
The number of new confirmed cases of coronavirus across Alabama last week was higher than during any other week since the pandemic began and increase faster than in 46 other states and the District of Columbia, according to an APR analysis of data from The COVID Tracking Project.

The Centers for Disease Control and Prevention recommends that, because of the virus's approximately two-week incubation period when a person could have coronavirus but show no symptoms, people should practice social distancing by keeping 6 feet from others and wear face masks while in public.
Doing so not only helps protect the wearer of the mask, but also all those around them. 
"It is critical to emphasize that maintaining 6-feet social distancing remains important to slowing the spread of the virus," the CDC's website states.  "CDC is additionally advising the use of simple cloth face coverings to slow the spread of the virus and help people who may have the virus and do not know it from transmitting it to others."
Print this piece