Senate District 30 Candidates Address Republicans in Chilton County
By Brandon Moseley
Alabama Political Reporter
On Saturday, April 26 Republican state Senate District 30 candidates: Clyde Chambliss, Harris Garner and Suzelle Josie joined Alabama Governor Robert Bentley (R) and Alabama Republican Party Chairman Bill Armistead at the Republican Pumpkin Patch rally in Clanton Alabama.
Clyde Chambliss was the first to speak. Chambliss said that he was running for State Senate district 30 which includes all or parts of Chilton, Elmore, Coosa, Autauga, and Tallapoosa Counties.  Chambliss said that the State and the District face plenty of problems.
Chambliss said that he is a former member of the Autauga County Commission where they build next year's budget based on last year's revenue.  He hopes that the state legislature will adopt similar policies in order to build that strong fiscal foundation to solve problems budgeting for things like Medicaid and prisons.
Chambliss is an engineer and a current member of the Prattville City Council.
Harris Garner said I am not a politician, I am a small business owner. Garner said that he built his business through hard work and determination.
Garner introduced his wife, Kathy to the crowd. Garner owns Garner Electric Company.
Garner said that we do have a problem in Montgomery and that is lifetime politicians who are worrying about their back pocket instead of the business of the people of the State.
Garner said that the Pumpkin Patch Rally should have been attended by 2000 or 3000 people, but the people of Alabama are losing interest because they are losing faith in our government.
Suzelle Josie said. "Hello Chilton County!  I am running for State Senate District 30.  There are three 3 men and a lady in this ace and I am the lady!"
Josie said that the Bible and traditional values provide us with a moral compass to live our lives and that we should not be afraid of the Gospel of Jesus Christ.  We have to stand up for traditional values.
Josie said that if elected she would be the only Pro-life woman in the state senate. Josie thanked our veterans for our freedom.  The government should leave our guns alone and leave our property alone.
"When I go to the State Senate I will propose that small businesses be given the same incentives that we are giving the Hundais and Airbuses."
Josie is a former spokesperson for Alabama Supreme Court Justice Roy Moore.
Insurance agent Bill Harris is also a Republican candidate in this race, but he was not in attendance.
Josie, Garner, and Chambliss are running for the District 30 seat currently held by Senator Bryan Taylor (R) of Prattville.  Sen. Taylor is not seeking a second term.
The Republican Primary will be held on June 3.
Vaccines should protect against mutated strains of coronavirus
Public health experts say it will be some time before vaccines are available to the wider public.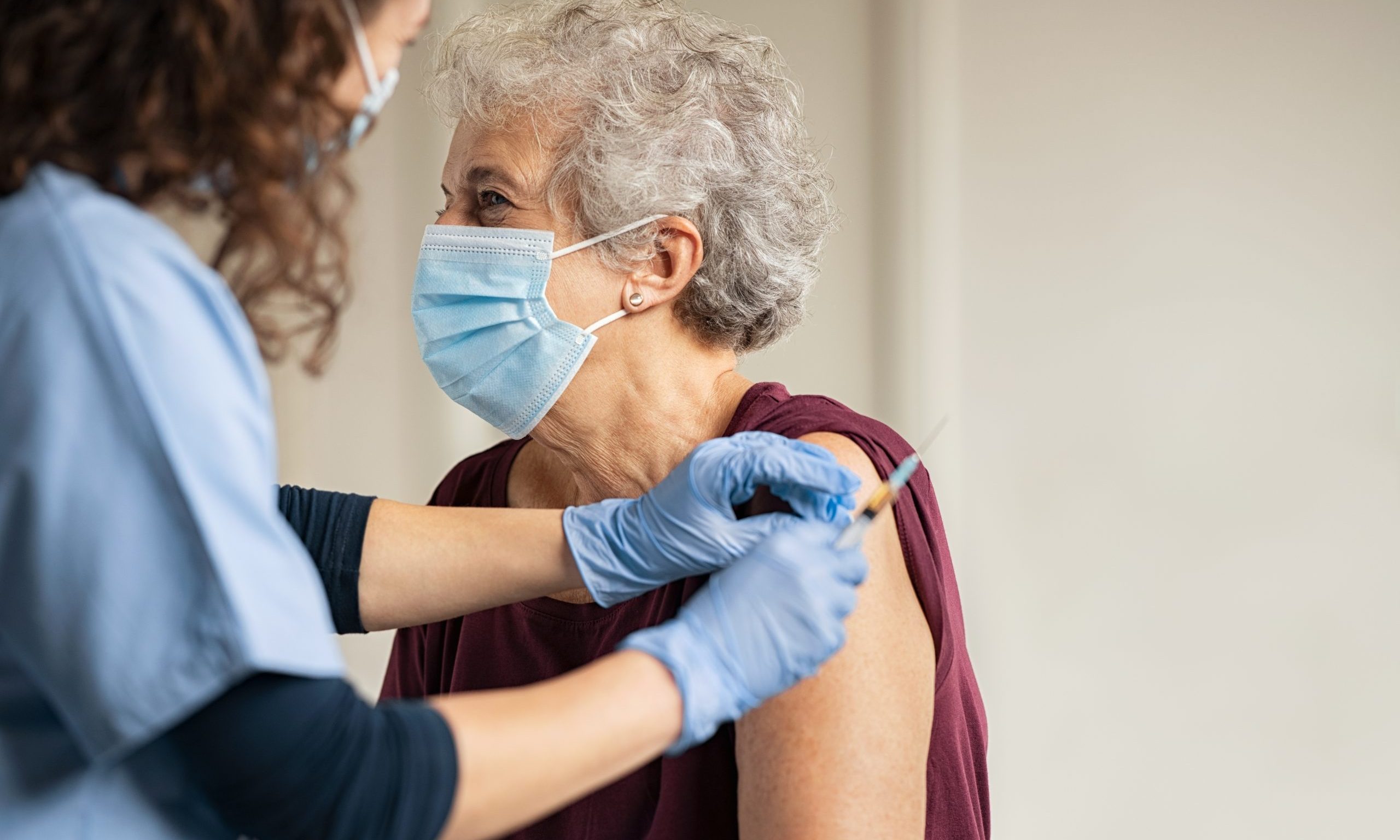 Multiple vaccines for COVID-19 are in clinical trials, and one has already applied for emergency use authorization, but how good will those vaccines be against a mutating coronavirus? A UAB doctor says they'll do just fine. 
Dr. Rachael Lee, UAB's hospital epidemiologist, told reporters earlier this week that there have been small genetic mutations in COVID-19. What researchers are seeing in the virus here is slightly different than what's seen in the virus in China, she said. 
"But luckily the way that these vaccines have been created, specifically the mRNA vaccines, is an area that is the same for all of these viruses," Lee said, referring to the new type of vaccine known as mRNA, which uses genetic material, rather than a weakened or inactive germ, to trigger an immune response. 
The U.S. Food And Drug Administration is to review the drug company Pfizer's vaccine on Dec. 10. Pfizer's vaccine is an mRNA vaccine, as is a vaccine produced by the drug maker Moderna, which is expected to also soon apply for emergency use approval. 
"I think that is incredibly good news, that even though we may see some slight mutations,  we should have a vaccine that should cover all of those different mutations," Lee said. 
Researchers at the University of North Carolina at Chapel Hill and the University of Wisconsin-Madison found in a recent study, published in the journal Science, that COVID-19 has mutated in ways that make it spread much more easily, but the mutation may also make it more susceptible to vaccines. 
In a separate study, researchers with the Commonwealth Scientific and Industrial Research Organisation found that while most vaccines were modeled after an earlier strain of COVID-19, they found no evidence that the vaccines wouldn't provide the same immunity response for the new, more dominant strain. 
"This brings the world one step closer to a safe and effective vaccine to protect people and save lives," said CSIRO chief executive Dr. Larry Marshall, according to Science Daily. 
While it may not be long before vaccines begin to be shipped to states, public health experts warn it will be some time before vaccines are available to the wider public. Scarce supplies at first will be allocated for those at greatest risk, including health care workers who are regularly exposed to coronavirus patients, and the elderly and ill. 
Alabama State Health Officer Dr. Scott Harris, speaking to APR last week, urged the public to continue wearing masks and practicing social distancing for many more months, as the department works to make the vaccines more widely available.
"Just because the first shots are rolling out doesn't mean it's time to stop doing everything we've been trying to get people to do for months. It's not going to be widely available for a little while," Harris said.