Stan Cooke Campaigns in Clanton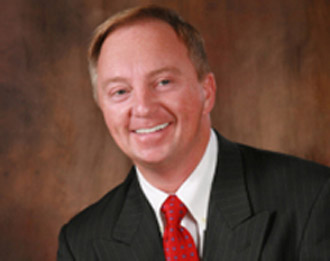 By Brandon Moseley
Alabama Political Reporter
On Saturday, April 26 candidate for Lieutenant Governor Stan Cooke joined over a dozen other Republican candidates including popular Alabama Governor Robert Bentley (R) at the Alabama Republican Party's Rally at the Pumpkin Patch.  Stan Cooke is running in the Republican Primary for Lieutenant Governor against incumbent Lt. Gov. Kay Ivey (R).  The Chairman of the Alabama Republican Party is Bill Armistead.
Stan Cooke said that he graduated from Dora High School and worked in the coal mines to pay his way through college.  Stan Cooke is a minister and a businessman and has worked as the marketing director for a pharmaceutical company. Cooke said that Alabama businesses have operated under the burden of a heavy tax code.
Stan Cooke said that because we are Republicans everything we do must be open and honest and above reproach.  "It is time to clean up Montgomery and address the corruption in that city."  "If you want integrity you have to vote for people with integrity."
Cooke said that he is 100% against the controversial Common Core Standards and will demand an up or down recorded vote on Common Core if he is elected to be Alabama's next Lt. Governor.
Stan Cooke said that he believes in education reform and that the State can have the best educational system in the country.
Dr. Cooke said that for every four students who graduate with a degree in Alabama only one finds a job in their field in Alabama.  Two have to move out of State to find a job and one will give up and remain either jobless or underemployed.
Cooke said that he believes that the state needs to recruit jobs to all parts of the state.  "More people drawing some form of welfare than we have working in a full time job."
Dr. Cooke said that the Lt. Governor is just one heart beat from becoming the Governor of the State.  "Who do you want in that position?"
Just two days after this event a tornado plowed through Dr. Cooke's Church, the Church of God in Kimberly.  No one was killed but the building was reportedly a total loss.
The incumbent, Lt. Governor Kay Ivey is the first Republican woman in the history of Alabama to serve as Lt. Governor.  Lt. Gov. Ivey was represented by a spokesperson to the Chilton County event.
The eventual winner of the Republican Primary on June 3, will face Democratic Challenger James Fields.  Fields won a Special Election in Cullman County to serve in the state legislature, but was defeated in the 2010 General Election in which Republicans, led by then ALGOP Chairman Mike Hubbard swept numerous races across the State.
Push to rename Edmund Pettus Bridge gains steam, but Selma activists want their say
The latest effort to rename the bridge is gaining momentum, with a petition surpassing 300,000 signatures, but residents of Selma are saying not so fast.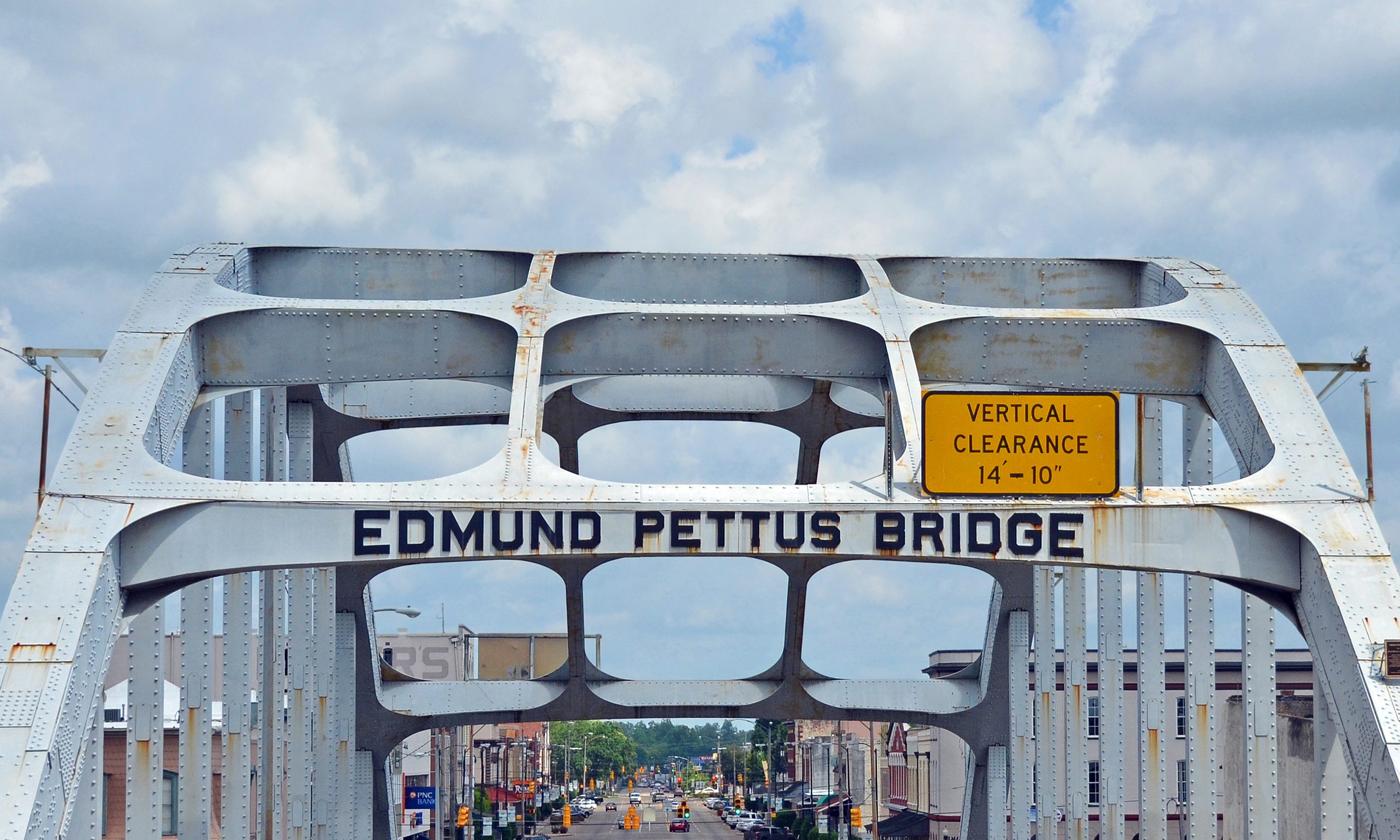 The latest effort to rename the Edmund Pettus Bridge is gaining momentum, with its online petition surpassing 300,000 signatures and attracting some high-profile supporters, but residents of Selma are saying not so fast.
"We don't agree that one person's name should go on the bridge because it was a collective of people that made that happen," said Alan Reese, of Selma, whose grandfather F.D. Reese was one of the "Courageous Eight" who invited Dr. Martin Luther King, Jr. to join their push for voting rights.
The bridge became a landmark of the civil rights movement in 1965, when state troopers and a white posse attacked the roughly 600 marchers who crossed it as they attempted to march to Montgomery to register to vote.
The event became known as Bloody Sunday and galvanized support for civil rights for Black Americans. Among the beaten was Georgia Rep. John Lewis, then a member of King's Southern Christian Leadership Conference.
His role as a leader of that march, and the injuries he suffered from a trooper's baton, made him the focus of The John Lewis Bridge Project, a nonprofit formed last month by Michael Starr Hopkins, who has worked as a political strategist for several Democratic campaigns.
Hopkins had just watched the 2014 film "Selma" and looked up who Edmund Pettus was. When he learned that Pettus had been a Confederate general and reputed grand wizard in the Ku Klux Klan, Hopkins decided he wanted to do something to change the bridge's name. He created the petition, and within 24 hours, it had more than 10,000 signatures.
Its goal is half a million signatures, Hopkins said. He's also raising money to start an outreach program in Alabama and nationally to build a pressure campaign to change the name. 
Lewis responded to a previous petition to rename the bridge in his honor with a statement that it was not his desire. His office has not addressed the current effort. Lewis is undergoing treatment after he was diagnosed with advanced pancreatic cancer in December.
Hopkins said he understands Selma residents' concerns.
"If someone was coming into my back yard and wasn't from where I was from, telling me that I needed to change something, you know, I'd be a little ticked off too," Hopkins said.
After speaking with Reese, he agreed that the citizens of Selma need to be central to the conversation about what will happen to the bridge's name.
Alternatives to Lewis's name have been suggested, including bestowing the honor on the "foot soldiers" who marched there, or on the eight activists who led the Dallas County Voters League, which laid the groundwork for the march that made the bridge a global icon of nonviolent struggle.
The very thing that my forefathers and mothers were walking on the bridge to secure was agency."
"Yes his name was on the bridge on Bloody Sunday, but if he had had it his way, none of the people crossing that bridge would have been let out of shackles, and we would still be slaves," Hopkins said. "So I think that by continuing to keep his name on the bridge, you bestow a sense of honor that he is undeserving of."
Reese said he plans to speak to Hopkins later this week to figure out how to proceed. This isn't the first push to rename the bridge, and Reese said that Selma's residents are tired of outsiders making decisions about what happens to what may be the most famous landmark in their community.
Monuments have faces, he said. The bridge is not a monument, and its history changed the meaning of Pettus's name, he said, although he understands the urge to change it. If that happens, he wants the name to prompt people to learn about what the people of Selma did before and after Bloody Sunday. If it honored the Couragious Eight, for instance, that might encourage future generations to learn about who they were. 
Reese's grandfather was not featured in Ava DuVernay's 2014 film, he noted. DuVernay tweeted recently in support of renaming the bridge.
Lydia Chatmon, who works to promote tourism in Selma and is a program manager for the Selma Center for Nonviolence, said that most surviving foot soldiers she has talked to aren't keen on changing the name. It could also have implications for tourism, she said, noting that the bridge is under review for designation as a UNESCO World Heritage Site.
The bridge's renaming is an opportunity to have a valuable conversation at a critical time, Chatmon added. The brutality captured by cameras on the bridge sent shock waves through American society, as did the brutality of George Floyd's death captured by cell phone cameras, she said. Part of the process of building a better nation is having an open dialogue about issues like the bridge and how its name and legacy are owned and handled.
She looks forward to setting a date for an open town hall where the discussion can take place, likely in early August, she said.
Above all, it is a matter of agency, Chatmon said. King's model for social change required the consent and participation of the people his work purported to help.
"The very thing that my forefathers and mothers were walking on the bridge to secure was agency," Chatmon said.