Shelby Opposes Massive New Regulations in Housing
By Brandon Moseley
Alabama Political Reporter
On Wednesday, May 14, U.S. Senator Richard Shelby (R) from Alabama detailed opposition to housing reform legislation because the bill would greatly expand and complicate the role of government in housing markets and create a new super-regulator while potentially exposing taxpayers to trillions of dollars of liability.  Sen. Shelby in a speech before the Committee agreed that the status quo is unacceptable but strongly challenged the assertion that this legislation is the best way to move forward.
Senator Shelby said, "There is no doubt that housing finance reform is long overdue.  And, the legislation before us is in many ways commendable.  It winds down Fannie and Freddie and aims to do so without disrupting market liquidity and the flow of credit to households and businesses.   The question remains, however:  Is it a better mousetrap?  I fear that while this legislation is well intended, it may further complicate an already complex problem by expanding the role of the federal government in our private housing finance market and creating, yet again, another massive regulator."
Sen. Shelby continued, "Is it the proper role of government to be the micro-manager of a complex architecture for housing finance?  Do we really need a new super-regulator?  All too often, we create new and bigger regulators instead of holding our current regulators accountable for their failures.  That was the entire premise of Dodd/Frank.  The centerpiece of this bill, the Federal Mortgage Insurance Corporation, would have a broad swath of regulatory authorities rivaled only by the Federal Reserve.  Not only would it provide mortgage insurance for trillions of dollars of new mortgages, it would also be responsible for maintaining a liquid housing market, regulating financial entities big and small and facilitating credit availability across the spectrum, including during economic downturns.  It is fair to say that it would have an unprecedented role in housing markets, even by Dodd/Frank standards."
Sen. Shelby said, "There is also no assurance that Congress will resist double-dipping into the Mortgage Insurance Fund, as it has done with the Deposit Insurance Fund, counting its receipts as savings on-budget on one hand, while spending them on the other.  In addition, the quality of capital that private investors would be required to put up remains a moving target.  While many in the industry have expressed concerns over 10 percent being too high, I am concerned that this bill does not require real capital in the first place."
Sen. Shelby warned that the legislation, "Allows the Federal Reserve and Treasury, after consultation with HUD, to give the federal mortgage insurer the power to waive all standards established for risk-sharing with the government, and to provide a full guarantee of mortgage-backed securities, including the portion of any security that is supposed to be held by private guarantors in a 'first-loss' position.  If the term 'unusual and exigent' gives one pause, it is because we have heard it before.  During the financial crisis, the Federal Reserve invoked its authority to lend under 'unusual and exigent circumstances.'  Ultimately, it was responsible for the billions needed to bail out Bear Stearns and AIG.  It is not surprising that many are concerned about giving similar authority to a government entity that will guarantee trillions, yes trillions in mortgage assets."
Sen. Shelby said, "The seeds of the financial crisis were sown in the mortgage markets and they were fed by misguided housing policies that encouraged homeownership at just about any cost.  It was a perfect storm of interested parties and complicit financial regulators.  Everybody was for more homeownership.  Mortgage lenders, banks, home builders, home suppliers, realtors, and, of course, potential home owners.  Everyone had a piece of the action and no one wanted the party to end, including Congress.  Our financial regulators had the authority to slow the train, but they turned a blind eye and the result was an economic calamity from which we are still trying to recover."
Sen. Shelby said, "Few would disagree that Fannie Mae and Freddie Mac are in an untenable position.  While they continue to provide the lion's share of housing guarantees, they possess virtually no capital and remain wards of the State."
Sen Shelby said, "Unfortunately, we have had decades of government intervention that, ironically, did not even deliver on its main goal of providing sustainable homeownership for millions.  For far too many, the dream of homeownership became a financial nightmare.  We have seen what happens when government becomes too entrenched in housing and the system becomes too complicated, even for regulators to oversee.  For Fannie and Freddie, we saw a slow but steady degradation of underwriting standards that, sanctioned by Congress and ignored by regulators, became the underlying cause of the financial crisis.  Will the new regulatory framework, where government would have a hand in almost every aspect of mortgage finance, be able to resist those who would compel it to make bad loans that are underpriced?"
Sen. Shelby said, "I intend to oppose this bill.  My opposition, however, should not be interpreted as opposition to reform of any kind.  Rather, it is a vote against a complicated, government-run framework that, I believe, overexposes the American taxpayer and creates more problems than it solves.  Sustainable homeownership and the preservation of a liquid housing finance system are laudable goals and shared by each of us.  Our primary goal, however, must remain the protection of the American taxpayer from bailouts.  I do not believe that this legislation achieves that goal."
U.S. Senator Richard Shelby is a senior member of the Senate Committee on Banking, Housing and Urban Affairs.
Secretary of state says office will assist voters in complaints if local authorities punish voters without masks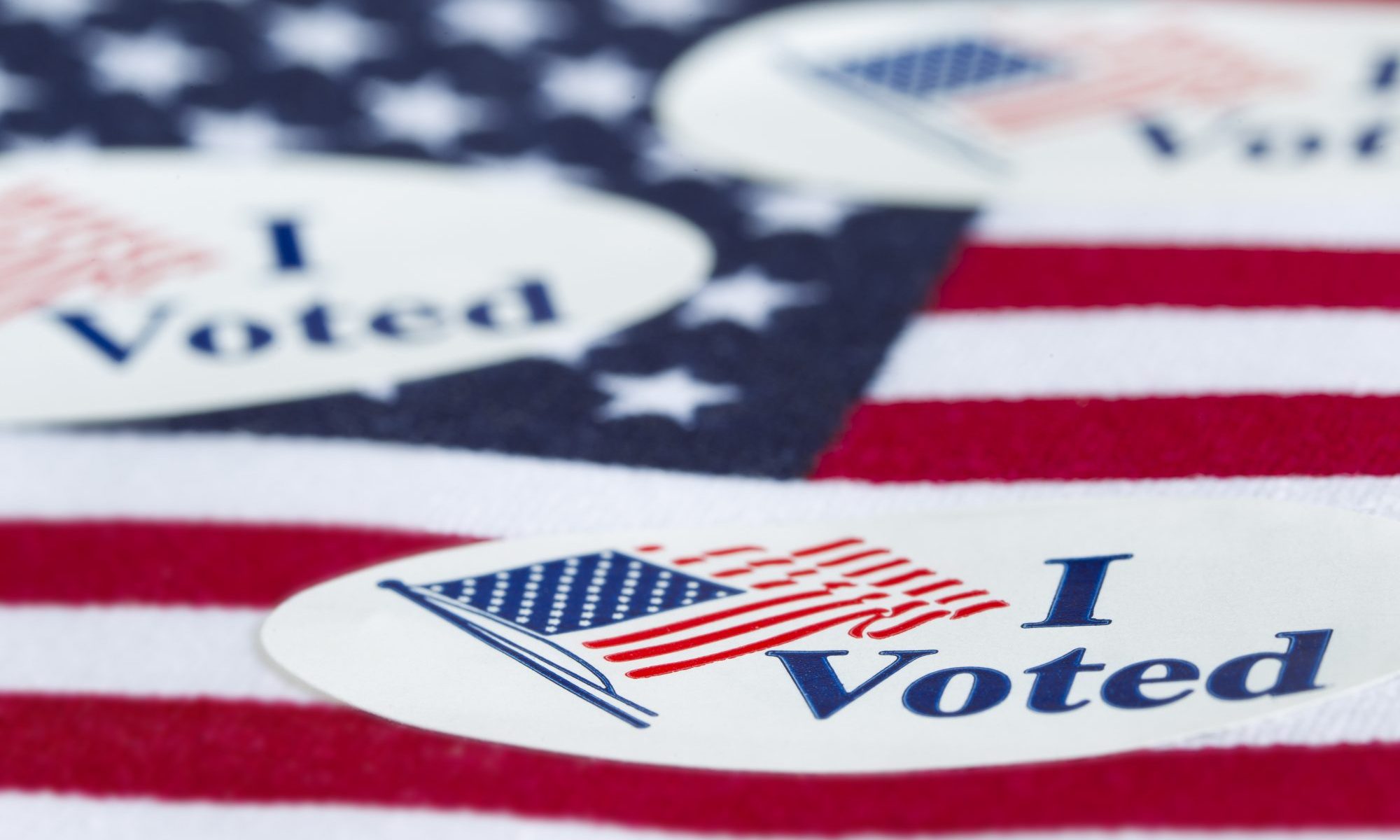 Alabama Secretary of State John Merrill told the Alabama Political Reporter that all 1,980 polling places will be open on Tuesday for in-person voting if a voter chooses to cast their ballot in person.
COVID-19 has been a paramount concern for people across the state and citizens have to deal with a number of business, Church and government office closures since March, but Merrill insisted that voters will be able to vote in either the Republican or Democratic Party runoffs on Tuesday at the polling place they are assigned.
A number of cities and counties are requiring masks whenever anyone goes out in any public place and government offices and businesses are refusing service to persons who do not have a mask or who refuse to wear one.
Merrill told APR that the Centers for Disease Control, Dr. Anthony Fauci, Dr. Scott Harris and other public health authorities are suggesting that you should wear a mask when you go out. Many polling places will provide them to voters that need them, but wearing a mask is not required to vote.
"There are only five requirements to vote in Alabama: You have to be 18 years of age. You have to be a citizen, You have to be a resident of Alabama, You must not have been convicted of an act of moral turpitude that has taken away your voting rights, and you must have a valid photo ID," Merrill told APR. "When you meet those requirements you can vote in the state of Alabama."
When asked whether voters in those jurisdictions with face mask requirements have to wear masks when at the polls, Merrill said, "I don't think anybody at the local level is trying to prevent people from voting.
Merrill said if localities place police or other law enforcement outside polls and attempt to ticket those who try to enter or exit without the required mask his office would get involved.
"If they want to try to do that, we will assist the voter in filing a lawsuit on infringement of their civil rights," Merrill said.
Public health authorities are urging that everyone wear masks or cloth face coverings to protect themselves from becoming infected with the coronavirus and to avoid spreading the virus to others. Dr. Anthony Fauci told the Alabama press corps Tuesday that 20 to 40 percent of people infected with the virus have no symptoms and don't event know that they are infected.
Thursday is the last day to apply for an absentee ballot to participate in the Tuesday, July 14 party primary runoff election. The close of business Thursday is the last day to apply for an absentee ballot. The last day to return those completed absentee ballots is the close of business on Monday.
Voters with a health concern due to the possibility of getting or transmitting the coronavirus may obtain an absentee ballot. The voter will still have to check a reason for asking for the absentee ballot. If the reason is fear of the coronavirus, mark that there is a health reason for the application. You will be allowed to vote absentee. Remember to fill out all the paperwork completely and to mail or return the ballot on time.
In the Republican primary runoff, former Auburn University football coach Tommy Tuberville and former U.S. Sen. Jeff Sessions are running for the GOP nomination for the U.S. Senate. Judge Beth Kellum faces challenger Will Smith for the Alabama Court of Criminal Appeals.
There is no statewide Democratic primary runoff races, but in the 1st Congressional District, James Averhart and Kiani Gardner are running for the Democratic nomination for Congress.
On the Republican side, former State Sen. Bill Hightower, R-Mobile, and Mobile County Commissioner Jerry Carl are running for the Republican nomination for Congress.
In Alabama's 2nd Congressional District, former State Rep. Barry Moore, R-Enterprise, faces Dothan businessman Jeff Coleman. There are also a number of local races being decided in primary runoffs on Tuesday.
Notably in Etowah County, the revenue commissioner's race is a runoff between State Rep. Becky Nordgren, R-Gadsden, and Jeff Overstreet for the Republican nomination.
In Jefferson County, State Rep. Rod Scott, D-Fairfield, faces Eyrika Parker in the Democratic primary runoff for county treasurer.
If either Nordgren or Scott win the local offices they seek, that will lead to a special election for what would become open seats in the Alabama House of Representatives.
The polls open at 7 a.m. on Tuesday and close at 7 p.m. A valid photo ID is required to participate in any Alabama election.
Absentee ballot applications are available online.
On Wednesday, the Alabama Department of Public Health reported that 25 more Alabamians have died from COVID-19, raising the state death toll from the global pandemic to 1,032. Also, on Wednesday, another 1,162 Alabamians learned that they were infected with the novel strain of the coronavirus, raising the number of cases in the state to 46,424.
Only about 9 percent of the state has been tested at this point in time.