Stan Cooke Campaigns in Gardendale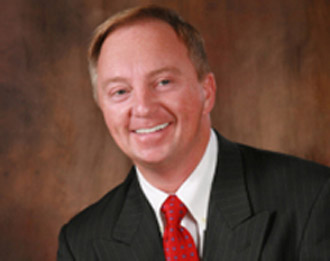 By Brandon Moseley
Alabama Political Reporter
Dr. Stan Cooke (R) from Sumiton was campaigning at the Jefferson County Republican Party Straw Poll event at the Gardendale Civic Center on Saturday, May 10.  Stan Cooke is running for the Republican nomination for Alabama Lieutenant Governor.
Cooke told the large crowd, "I am here to ask you for your vote."  "I would like to thank Governor Robert Bentley for coming and I am proud to say he is my friend."
Cooke said, "I have never been a Democrat and I am not a career politician."  Cooke said that he is committed to fighting corruption.  Cooke said that just because we are Republicans everything we do is not right, but because we are Republicans everything that we do must be done right.
Cooke said that the State faces a lot of problems: More people are drawing some form of welfare than we have drawing a full time job.  Cooke said that as Lt. Governor he would emphasize economic development.
Cooke promised that as Lt. Gov. he would take a strong stand against anyone Republican or Democrat who uses their office for corruption.
Dr. Cooke said, "I am 100% against Common Core."  Cooke said that there are many in Montgomery who are taking money from special interest groups to implement Common Core in Alabama schools.  "I will never be bought off by any organization."
The Business Council of Alabama and its controversial leader, Billy Canary, has publicly pressured legislators at numerous public hearings to implement the Obama administration endorsed Common Core in Alabama schools and has used its PAC funds to influence candidates and legislators on behalf of the unpopular new education methods and standards.
Cooke held up a book and said, "This book is filled with pornographic pictures of a ten year old showing every deviant form of behavior."  Cooke said that the controversial book was on the Common Core recommended reading list.  Cooke said that as Lt. Governor he would demand that the Senate vote up or down on the unpopular Common Core standards which Alabama has been pressured to implement.
"I am Stan Cooke and I am asking for your vote."
Stan Cooke is a businessman and Christian Pastor.
The Alabama Political Reporter asked Cooke about the status of his Church, the Kimberly Church of God, which a tornado plowed through on April 28.  Cooke told us that the old sanctuary and some of the other buildings in the complex were destroyed, but he thought that they would be able to save the new sanctuary despite enormous wind damage.
Dr. Cooke is running against incumbent Lt. Gov. Kay Ivey (R) in the June 3 Republican Primary.  Ivey was the winner of the Jefferson County Republican Party Straw Poll.
The eventual Republican nominee will face former Cullman County state Representative James Fields (D) in the November 4 General Election.
Print this piece
More than 200 people hospitalized with confirmed, suspected COVID-19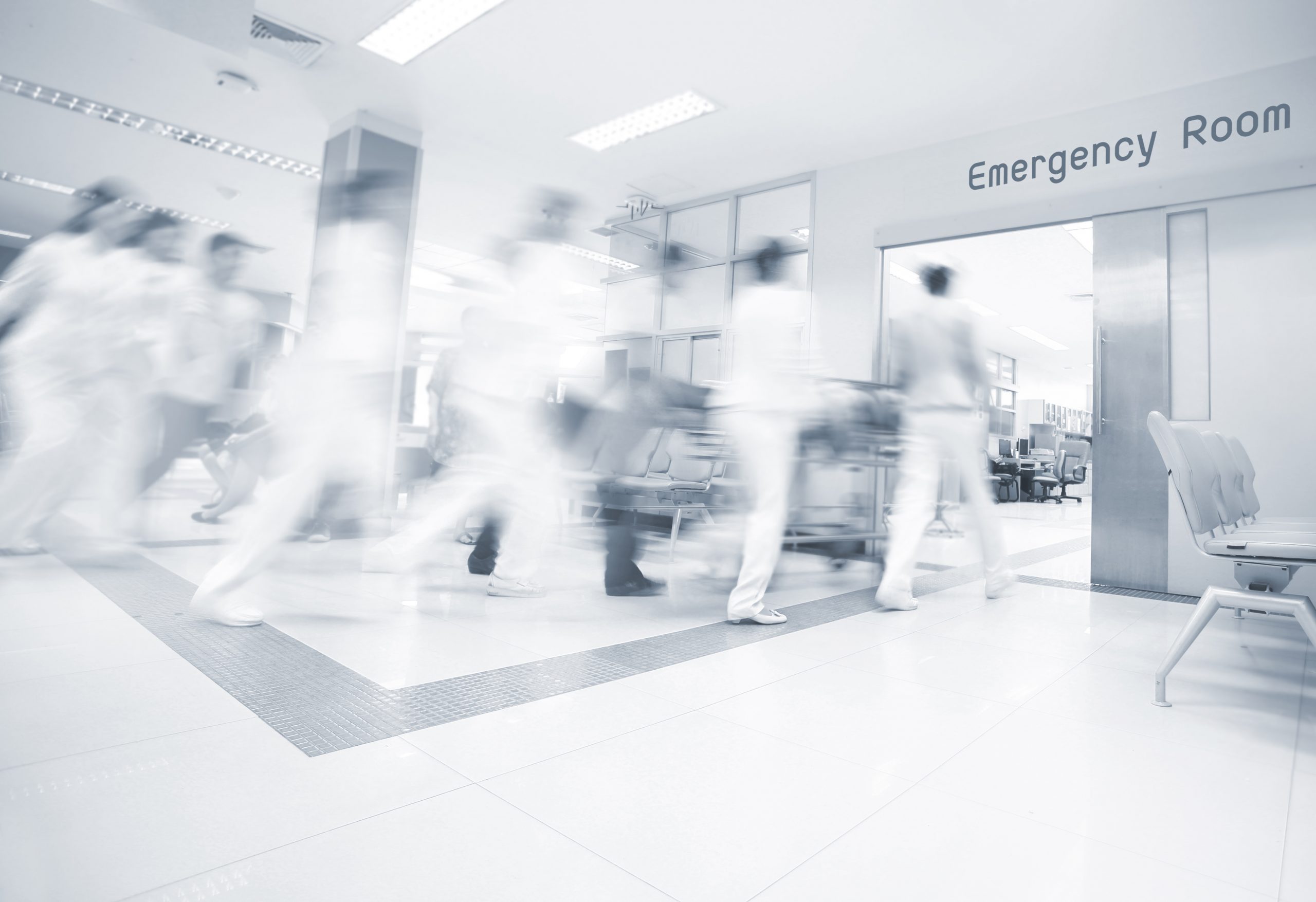 More than 200 people are hospitalized in Alabama with either a lab-confirmed case of the novel coronavirus that causes COVID-19, or a case the hospital suspects to be the virus but testing has not yet confirmed.
At least 120 people with lab-confirmed cases of the virus — about 12 percent of the state's 1,000 confirmed cases, as of Wednesday morning — were hospitalized in ten of the state's largest hospitals at the beginning of this week. The number is likely higher statewide.
The Alabama Department of Public Health has so far not provided regular updates on the number of hospitalizations in the state, but State Health Officer Dr. Scott Harris has said about 8 percent of confirmed cases are hospitalized. Hospitals are reporting their hospitalization numbers to the state using the Alabama Incident Management System.
These ten hospitals who responded, which represent about a third of the state's hospital bed capacity, provided basic hospitalization numbers to APR over the past two days.
More than 200 people were hospitalized in these hospitals when those with suspected cases of the virus are included. From the ten hospitals that provided numbers, more than 85 people are hospitalized with a suspected case of the virus. The number is likely much higher because not all of the ten hospitals shared how many suspected cases they are treating.
If the number of patients who are awaiting test results for unknown respiratory illnesses is included, the number is even higher — more than 300. It's likely hospitals are treating these patients as if they have COVID-19, out of an abundance of caution.
Not all of the suspected cases will turn out to be COVID-19, but over the last week, hospitals have seen many of their suspected cases turn into confirmed cases after receiving lab test results. Lab results from the state's lab are taking more than four days, on average, several of the hospitals said.
The state's largest hospital, UAB in Birmingham, actually saw its inpatient confirmed cases decline since Thursday, March 26. A hospital spokesperson said 52 people were hospitalized with a confirmed case of the virus as of Tuesday at 11 a.m., down from a high of 62 on March 26.
Other hospitals are seeing their cases surge. East Alabama Medical Center in Opelika has seen its COVID-19 patient load more than double since last week. The hospital, as of Monday, was treating 20 people with a confirmed case of the virus and 31 more with a suspected case. At least seven people have died at EAMC since Friday.
Southeast Medical Center in Dothan is also seeing higher numbers of COVID-19 cases. It is treating 14 inpatient confirmed cases — up from four last week —  and 24 more inpatients are awaiting test results. It's possible that some of these patients are not from Alabama.
These numbers are delayed and shouldn't be misconstrued as totally reflective of what hospitals are handling right now. The number of people hospitalized for COVID-19 is likely to be much higher than we are able to report, because of testing result delays, other problems with data reporting and hospitals we weren't able to gather data from.
Our data is limited because it only includes some of the state's largest hospitals, and not all hospitals provided the same type of data to us. Some did not respond to our requests for information. But these estimates do show that the number of people hospitalized with COVID-19 in Alabama is higher than the percentage reported by the Department of Public Health.
The Alabama Department of Public Health is releasing more limited data than neighboring states. The Georgia Department of Public Health regularly releases hospitalization numbers and detailed demographic data on those who have died.
In that state, at least 885 people — about 21.5 percent of its confirmed cases — are hospitalized. Georgia also releases the number of negative test results from commercial labs. In Alabama, it's hard to tell how many people have been tested because commercial labs are not required to report their negative tests.
Louisiana, which is in the midst of a crisis, also releases hospitalization numbers, negative test results, and specific data on how many people are intubated on ventilators. In that state, 1,355 people are hospitalized with the virus, and 5,237 people have tested positive. 239 people have died. More than 38,000 people have been tested in Louisiana for the virus.
In Alabama, the Department of Public Health says 7,774 people have been tested. At least a thousand have tested positive. Twenty-four people have died.
Print this piece