Hubbard Has Five Attorneys at Moore Hearing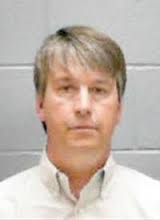 By Bill Britt
Alabama Political
 
Opelika—On Tuesday, Circuit Judge Jacob A. Walker III heard the defense's motion to dismiss in the perjury case against indicted State Rep. Barry Moore, R-Enterprise. He took it under advisement until further evidence could be presented.
 
But, it was not the ramblings of Moore's defense attorney Bill Baxley, or the calm response of Deputy Attorney General Michael Duffy that proved so interesting. It was the presence in the courtroom of no less than five criminal defense attorneys, all who represent Speaker of the House, Mike Hubbard.
 
Hubbard has repeatedly said that the Moore indictments have nothing to do with him, despite the fact that Moore has been indicted for lying about threats, Moore said were made by Hubbard.
 
So, if Moore's case has nothing to do with Hubbard, why was J. Marl White, Lance Bell and three other lawyers representing Hubbard in the courtroom?
(One attorney familiar with White's practice estimated the cost for their appearance at around $10,000 for the day.)
 
As Baxley gave his semi-incoherent defense, White could be seen, slumping down in his seat, body tilted to one-side, twisting his arms around his body. At other times, he would hold his head in his hands or vigorously rub his head. The constant rotation of ticks which White displayed seemed to coincided with each misstep that Baxley took.
 
In his written motion to dismiss, Baxley listed some 40 odd reasons. But, when faced with a judge, he whittled his argument down to two points. One, was whether or not the indictment had been properly written. Two, did Special Attorney General Van Davis, and prosecutor Matt Hart have standing before the Grand Jury.
 
Baxley seemed disparate to have Judge Walker believe that Davis and Hart could have walked off the street for all he knew and that there was no evidence that they had any authority to act of behalf of the Attorney General's Office.
 
Duffy provided the court with the section of State code that gave the Attorney General the authority to appoint Davis. And he even pointed out, that Judge Walker was the one who impanelled the Grand Jury over which Davis presides.
Under section 36-15-15, "The Attorney General …may direct any district attorney to aid and assist in the investigation or prosecution of any case in which the state is interested."
 
Baxley then complained that he didn't know of any document that was on file that gave Davis such authority.
Duffy explained that the document from the AG was sealed, but he would provide it to the Judge for an ex parte in camera review (which means that the court would review the document in private, off the record).
 
All parties agree to this arrangement.
 
Baxley also tried to say that the inducement was improperly filed, but Duffy dispatched that augment quickly.
 
The thrust of Baxley's case seemed to be an attempt to have the Judge declare the Grand Jury he had impaneled as tainted, dismissing its findings.
 
In the last bit of business the judge asked Moore if he would like to wave his arraignment which was scheduled for later in the week. Moore said that he would, which means he will fill out a form saying he understands the charges against him and offer his plea.
 
J. Mark White refused to speak with the Alabama Political Reporter, as he hurried from the courthouse with his band of lawyers in tow.
 
Baxley did grant a brief interview, saying that he still wasn't certain if Davis was the Special AG from Timbuktu or that Hart was a prosecutor from Bagdad.
 
Baxley may have missed a step or two in court, but his humor and wit seemed firmly intact.
Opinion | Inside the Statehouse: Buck's pocket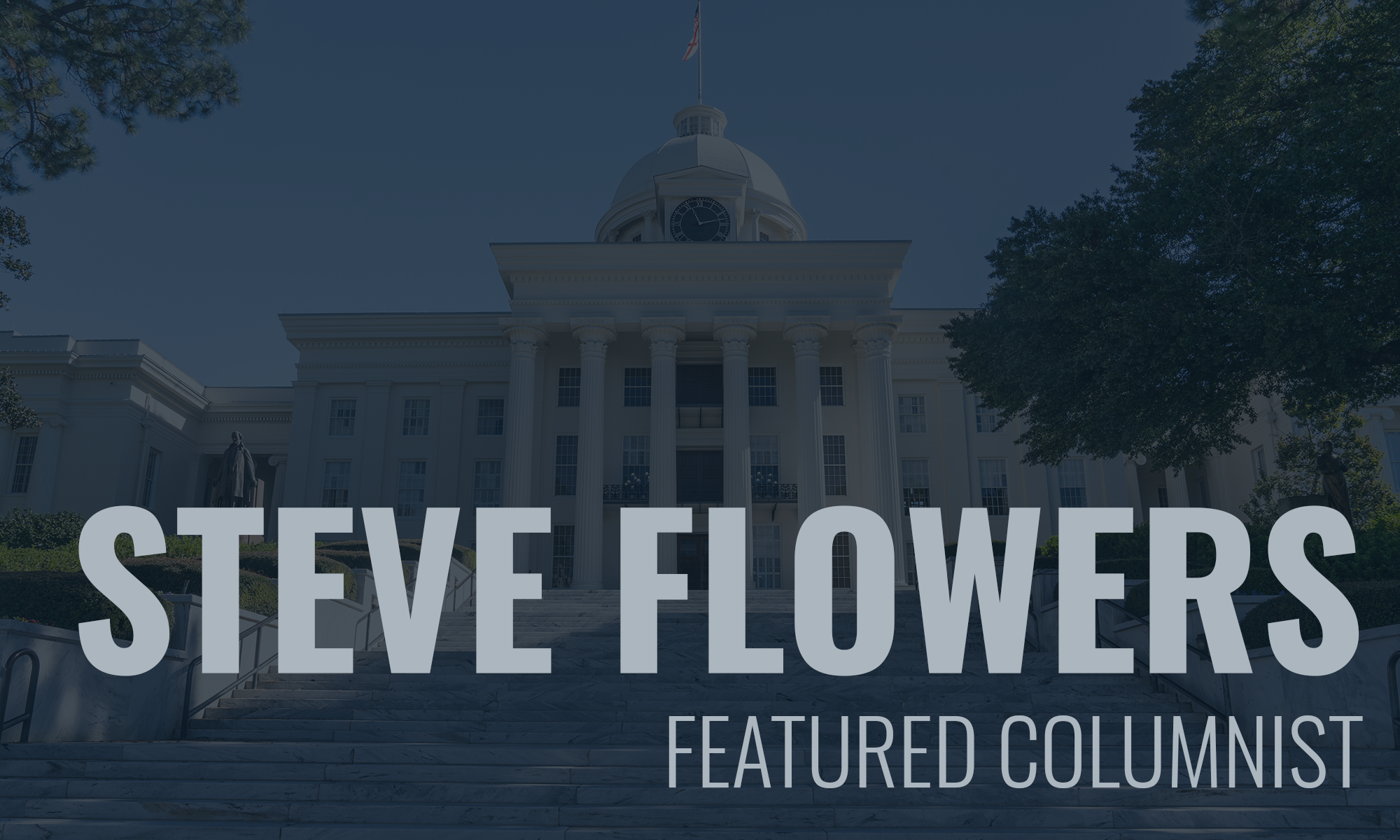 You voted Tuesday on a crowded ballot.
Historically, in Alabama we have voted more heavily in our Governor's race year than in a presidential year. That is probably because we were more interested in the local sheriff and probate judge's races, which run in a gubernatorial year, than who is president. The old adage, "all politics is local," definitely applies here in Alabama.
We not only have a governor's race this year, we have all secondary statewide offices with a good many of them open including Lt. Governor, Attorney General, State Treasurer, Auditor, and two seats on the Public Service Commission. We have five seats on the State Supreme Court, one being Chief Justice. All 140 seats in the Legislature are up for a four-year term. These 35 state Senate seats and 105 House contests are where most of the special interest PAC money will go. And, yes, we have 67 sheriffs and 68 probate judges as well as a lot of circuit judgeships on the ballot.
You may think the campaigning is over. However, some of the above races have resulted in a runoff which will be held on July 17. So get ready, we have six more weeks of campaigning before all the horses are settled on for the sprint in November.
We have a lot of folks headed to Buck's Pocket. Last year after the open Senate seat contest, a young TV reporter for one of the stations I do commentary for asked me about Roy Moore and his loss. I told her ole Moore had gotten on his horse, Sassy, and ridden off into the sunset to Buck's Pocket, which by the way wasn't a long ride from his home in Gallant in Etowah County. She looked at me with a puzzled look. Probably a lot of you are also wondering what I'm talking about when I refer to Buck's Pocket.
For decades, losing political candidates in Alabama have been exiled to Buck's Pocket.  It is uncertain when or how the colloquialism began, but political insiders have used this terminology for at least 60 years.  Alabama author, Winston Groom, wrote a colorful allegorical novel about Alabama politics and he referred to a defeated gubernatorial candidate having to go to Buck's Pocket.  Most observers credit Big Jim Folsom with creating the term.  He would refer to the pilgrimage and ultimate arrival of his opponents to the political purgatory reserved for losing gubernatorial candidates.
This brings me to another contention surrounding Buck's Pocket. Many argue that Buck's Pocket is reserved for losing candidates in the governor's race. Others say Buck's Pocket is the proverbial graveyard for all losing candidates in Alabama.
One thing that all insiders agree on is that once you are sent to Buck's pocket you eat poke salad for every meal. Groom also suggested that you were relegated to this mythical rural resting place forever. However, history has proven that a good many defeated Alabama politicians have risen from the grave and left Buck's Pocket to live another day. Roy Moore may be a good example. He has risen from the grave before. He is only 70, and he may grow weary of eating poke sallet.
Most folks don't know that there really is a Buck's Pocket. Big Jim would campaign extensively in rural North Alabama often one on one on county roads. One day while stumping in the remote Sand Mountain area of DeKalb County he wound up in an area referred to as Buck's Pocket. It was a beautiful and pristine area, but it was sure enough back in the woods. Big Jim who loved the country and loved country folks was said to say that, "I love the country but I sure wouldn't want to be sent to Buck's Pocket to live."
Buck's pocket is now not a mythical place. If you are traveling up the interstate past Gadsden, on the way to Chattanooga, you will see it. There is a Buck's Pocket State Park in DeKalb County, thanks to Big Jim.
So the next time you hear an old timer refer to a defeated candidate as going to Buck's Pocket, you will know what they are talking about.
See you next week.
Steve Flowers is Alabama's leading political columnist. His weekly column appears in over 60 Alabama newspapers. He served 16 years in the state legislature. Steve may be reached at www.steveflowers.us.