McNeil Disqualified in District 102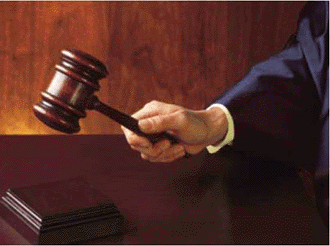 By Brandon Moseley
Alabama Political Reporter
On Wednesday, May 29 the Alabama Republican Party has announced that the decision made by the Party's Candidate Committee on May 2, 2014, to disqualify Chris McNeil as a candidate for House District 102 has been upheld by Mobile County Circuit Judge Roderick Stout.
The Candidate Committee of the Alabama Republican Party disqualified Mr. McNeil because he did not live in House District 102 at the time he qualified to run for the office and one year prior to the election as required under Alabama law.
Alabama Republican Party Chairman Bill Armistead said in a written statement: "The Alabama Republican Party takes its role in qualifying candidates for public office very seriously. As such, we believe that all election laws must be complied with by each candidate and the Party. Alabama law requires that candidates for the Alabama Legislature be a resident of the district for which they are running at the time the candidate qualifies with the Party and one year prior to the election. When questioned by the Alabama Republican Party Candidate Committee regarding his residence, Mr. Chris McNeil admitted that he did not live in House District 102. However, Mr. McNeil believed that because he lived near the district, goes to church in the district, works in the district and has children who go to school in the district, he should be allowed to run for House District 102."
Chairman Armistead said, "Since ballots have already been printed for the June 3 primary, there is not enough time to remove Mr. McNeil's name from the ballot. However, voters in House District 102 need to know that since Mr. McNeil is not a qualified candidate for House District 102 in the Republican Primary, he would be ineligible to serve in the House should he get the most votes. We encourage the voters in House District 102 to go to the polls and vote but they should understand that votes cast for Mr. McNeil in the June 3 primary will NOT be counted. The remaining two candidates in the Republican Primary are Jack Williams and Anthony Clarkbanks. We urge all Republican voters in House District 102 go to the polls on June 3 and vote for one of these two candidates. A vote for Mr. McNeil is a vote that will not be counted."
At this point, it is our understanding that since McNeil votes don't count that whoever has the most votes: whether Williams or Clarkbanks will win the seat without a runoff.
Jack Williams owns a plant nursery and constable Anthony Clarkbanks is a constable.  McNeil has said that he will not appeal further.
The Republican Primary is Tuesday June 3.
USDA is seeking rural energy grant applications
The deadlines to apply for grants is Feb. 1, 2021, and March 31, 2021. Applications for loan guarantees are accepted year-round.
United States Department of Agriculture Deputy Under Secretary for Rural Development Bette Brand on Wednesday invited applications for loan guarantees and grants for renewable energy systems, and to make energy efficiency improvements, conduct energy audits and provide development assistance.
The funding is being provided through the USDA's Rural Energy for America Program, which was created under the 2008 Farm Bill and reauthorized under the 2018 Farm Bill. This notice seeks applications for Fiscal Year 2021 funding.
The deadlines to apply for grants is Feb. 1, 2021, and March 31, 2021. Applications for loan guarantees are accepted year-round.
REAP helps agricultural producers and rural small businesses reduce energy costs and consumption by purchasing and installing renewable energy systems and making energy efficiency improvements in their operations.
Eligible systems may derive energy from wind, solar, hydroelectric, ocean, hydrogen, geothermal or renewable biomass (including anaerobic digesters).
USDA encourages applications that will support recommendations made in the Report to the President of the United States from the Task Force on Agriculture and Rural Prosperity to help improve life in rural America.
Applicants are encouraged to consider projects that provide measurable results in helping rural communities build robust and sustainable economies through strategic investments.
Key strategies include achieving e-Connectivity for rural America, developing the rural economy, harnessing technological innovation, supporting a rural workforce and improving quality of life. For additional information, see the notice in the Federal Register.