Roby and Byrne Applaud Shinseki's Departure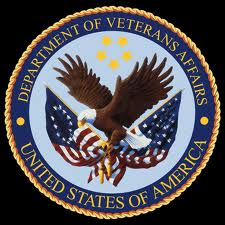 By Brandon Moseley
Alabama Political Reporter
U.S. Representatives Martha Roby (R) from Montgomery and Bradley Byrne (R) from Mobile issued written statements following President Obama's announcement that Veterans Affairs (VA) Secretary Eric Shinseki has resigned.
Congresswoman Roby said, "President Obama made the right decision in allowing Secretary Shinseki to step down. Secretary Shinseki has a distinguished military record and has served his country honorably. However, accountability has been lacking at the VA, and it is important to send a message that failing our veterans will not be tolerated."
Byrne said: "It's time for new leadership at the VA. Secretary Shinseki has served his country honorably, but has proven inadequate in the face of mounting problems that are affecting accessibility to care for our veterans. These failings were unacceptable, and Secretary Shinseki was right to step aside to allow new leadership a chance to right this ship."
Representative Roby also called for reforming the VA, so that these chronic problem with the VA are address and finally fixed.  Rep. Roby said,
"I'm less interested in who gets the blame and more interested in what we can do to fix the problem. I believe there are three ways that Congress, President Obama, and the VA leadership can work together toward resolving this crisis."
Byrne warned, "However the resignation of one person will not change the larger institutional problems that have taken root here. The President is long overdue in calling for this resignation – highlighting his failed management of this important part of our government. Our veterans deserve better, and I trust that Secretary Shinseki's replacement will work with Congress to implement reforms that work."
Rep. Roby called on the Senate to pass and the VA Management Accountability Act, which removes legal barriers for swiftly firing senior-level VA bureaucrats based on their poor performance.
Roby also called for the Senate to quickly approve its VA appropriations bill.
Rep. Roby said, "In the House, we passed our appropriations bill for the VA weeks ago. The bill increases funding for veterans health services, with special funding directed toward fixing the electronic record problems that have contributed to the backlog. The Senate should act swiftly so we can work out any differences and send a final bill to President Obama."
The conservative Alabama Congresswoman also called on the Department of Veterans Affairs to utilize its Patient Centered Community Care program, which allows VA medical centers to contract with local hospitals or clinics to get veterans care quickly and efficiently.
Rep. Roby said, "We know there is increased demand, probably more than current VA resources can handle. So why not utilize this existing program to contract with local providers and get veteran patients the care they need, especially when the alternative is putting a veteran on a waiting list?"
The Patient Centered Community Care Program allows veterans the flexibility of seeking care from a non-VA medical care provider.
Roby concluded, "Time is of the essence. Our nation's military operates under the premise of leaving no man behind. Right now, too many American veterans are being left behind. The change in leadership is a positive first step, yet it is just one step toward getting our veterans the care they deserve."
General Shinseki's resignation occurred on Friday, May 30th after a growing number of Congressmen and women from both parties publicly demanded his ouster.  Congresswoman Roby and Congressman Bradley Byrne (R) from Mobile had both publicly demanded that the embattled VA Secretary be removed.
This is in response to reports that administrators with the Veterans Administration's chain of 153 VA hospitals have falsified their books in order to make themselves look better to superiors and Congress and to receive bonuses for their exemplary performance.  Meanwhile thousands of veterans were hidden on secret waiting lists where they lingered for weeks or months waiting for medical care that was promised to them by Congress and military recruiters as part of the benefits package they would receive for their service.
According to some reports, over a hundred veterans may have died while waiting for care on those waiting lists.  Hundreds, and perhaps thousands, of others have suffered unnecessary pain from physical and mental conditions which were left untreated for often lengthy periods of time.
Members of Congress from both parties have denounced the callousness of VA bureaucrats, most of whom are protected by arcane civil service laws that make it very difficult for any VA Secretary to replace them with new people, even with cause.
Sen. Richard Shelby (R) from Alabama and his colleague Sen. Barbara Mikulski (D) from Maryland have sent a letter to U.S. Attorney General Eric Holder asking for a federal investigation by the Justice Department into this matter.
The two Senators wrote, "Veterans deserve better than delay and denial.  The Senate CJS bill that we will recommend to the Appropriations Committee next week will provide the resources needed for criminal and civil investigations into allegations that the VA falsified patient records at centers and clinics across the country," said Senators Shelby and Mikulski.  "This scandal has dragged on over a decade.  We believe the Department of Justice should begin investigations right away.  The Federal Bureau of Investigation, the Office of Public Integrity, the United States Attorneys, and any other component within the Department should swiftly and definitively determine whether any current or former VA officials violated the law and bring any charges that might be appropriate."
Alabama hospitals nearing COVID-19 summer surge levels
Wednesday was the 18th straight day with more than 1,000 people in hospitals in Alabama with COVID-19. 
Alabama hospitals reported caring for 1,483 people infected with COVID-19 on Wednesday, the highest number of patients since Aug. 11, when the state was enduring its summer surge. Wednesday was also the 18th straight day with more than 1,000 people in hospitals in Alabama with COVID-19. 
The seven-day average of hospitalizations was 1,370 on Wednesday, the 36th straight day of that average rising. The Alabama Department of Public Health reported 2,453 new cases Wednesday. The 14-day average of new cases was — for the eighth day in a row — at a record high of 2,192. 
Across the country, more than 80,000 people were hospitalized for COVID-19 on Tuesday, a record high and the 15th straight day of record hospitalizations nationwide, according to the COVID Tracking Project, a coronavirus tracking website.
The CDC this week recommended people not travel for Thanksgiving to help prevent the spread of coronavirus. 
"The only way for us to successfully get through this pandemic is if we work together," said Dr. Kierstin Kennedy, UAB's chief of hospital medicine, in a message Tuesday. "There's no one subset of the community that's going to be able to carry the weight of this pandemic and so we all have to take part in wearing our masks, keeping our distance, making sure that we're washing our hands." 
Kennedy said the best way she can describe the current situation is "Russian Roulette." 
"Not only in the form of, maybe you get it and you don't get sick or maybe you get it and you end up in the ICU," Kennedy said, "but if you do end up sick, are you going to get to the hospital at a time when we've got capacity, and we've got enough people to take care of you? And that is a scary thought." 
The Alabama Department of Public Health on Wednesday reported an increase of 60 confirmed and probable COVID-19 deaths. Deaths take time to confirm and the date a death is reported does not necessarily reflect the date on which the individual died. At least 23 of those deaths occurred in November, and 30 occurred in other months. Seven were undated. Data for the last two to three weeks are incomplete.
As of Wednesday, at least 3,532 Alabamians have died of COVID-19, according to the Department of Public Health. During November, at least 195 people have died in Alabama from COVID-19. But ADPH is sure to add more to the month's tally in the weeks to come as data becomes more complete.
ADPH on Wednesday announced a change that nearly doubled the department's estimate of people who have recovered from COVID-19, bringing that figure up to 161,946. That change also alters APR's estimates of how many cases are considered active.
ADPH's Infectious Disease and Outbreak team "updated some parameters" in the department's Alabama NEDSS Base Surveillance System, which resulted in the increase, the department said.