Beeker Said Rates Will Skyrocket Unless We Stand Up to EPA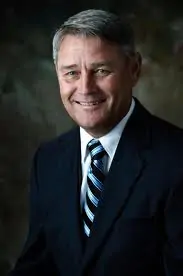 By Brandon Moseley
Alabama Political Reporter
The Republican Runoff is on July 15.  There will be three statewide races on the ballot.  Perhaps the most watched race will be Alabama Public Service Commission Place 2, where Chip Beeker faces incumbent Terry Dunn.
Beeker said in a written statement, "Teresa and I would like to sincerely thank you for your support on Tuesday.  We were overwhelmed by the results.  By awarding the most primary votes to a strong, conservative fighter like myself, Alabama Republicans have sent the message that we cannot afford to have a timid and weak-kneed commissioner representing us on the Alabama Public Service Commission."
Beeker continued, "If we are going to protect jobs in Alabama, we must have a Public Service Commissioner who isn't afraid to stick out his chin, hitch up his pants, and fight back against Barack Obama and his asinine environmental mandates.  Unless we stand up to Obama's out-of-control EPA, thousands of Alabama coal jobs will be lost and utility rates will skyrocket beyond the means of average middle-class citizens."
This week the U.S. Environmental Protection Agency (EPA) announce sweeping new carbon dioxide standards that could potentially shutter American power plants and factories alike.
The cost of compliance has many people concerned that Americans will be paying more for energy and will have less money for consumer spending and investing.
The U.S. Chamber of Commerce said in a written statement, "Our report, "Assessing the Impact of Potential New Carbon Regulations in the United States," illustrates the impacts associated with an EPA regime modeled on the Obama Administration's stated emissions reductions goal. To obtain the most accurate modeling and analysis possible for the report, we commissioned the respected global energy and economics firm IHS. The conclusions of the report are our own.  Our analysis shows that Americans will pay significantly more for electricity, see slower economic growth and fewer jobs, and have less disposable income. In fact, the cumulative impact to the economy could be $859 billion by 2030 (an average of over $50 billion every year). Potential EPA regulations would result in a very slight reduction in carbon emissions, which would be overwhelmed by global increases."
The former Greene County Commissioner said, "This is no time for summertime soldiers and sunshine patriots to stand idly by while our nation goes to ruin.  Barack Obama has declared a three front war against Alabama jobs, Alabama families, and Alabama coal, and I'll use my seat on the PSC to join the fight and take the battle right back at him."
Beeker said, "We will now move on the Republican Primary Runoff on July 15th where I hope we can count on your continued support."
Conservatives have criticized Terry Dunn for what they allege is a cozy relationship with environmental extremist groups which are funded by out-of-state interests.
Print this piece
Ag commissioner concerned about collapsing beef prices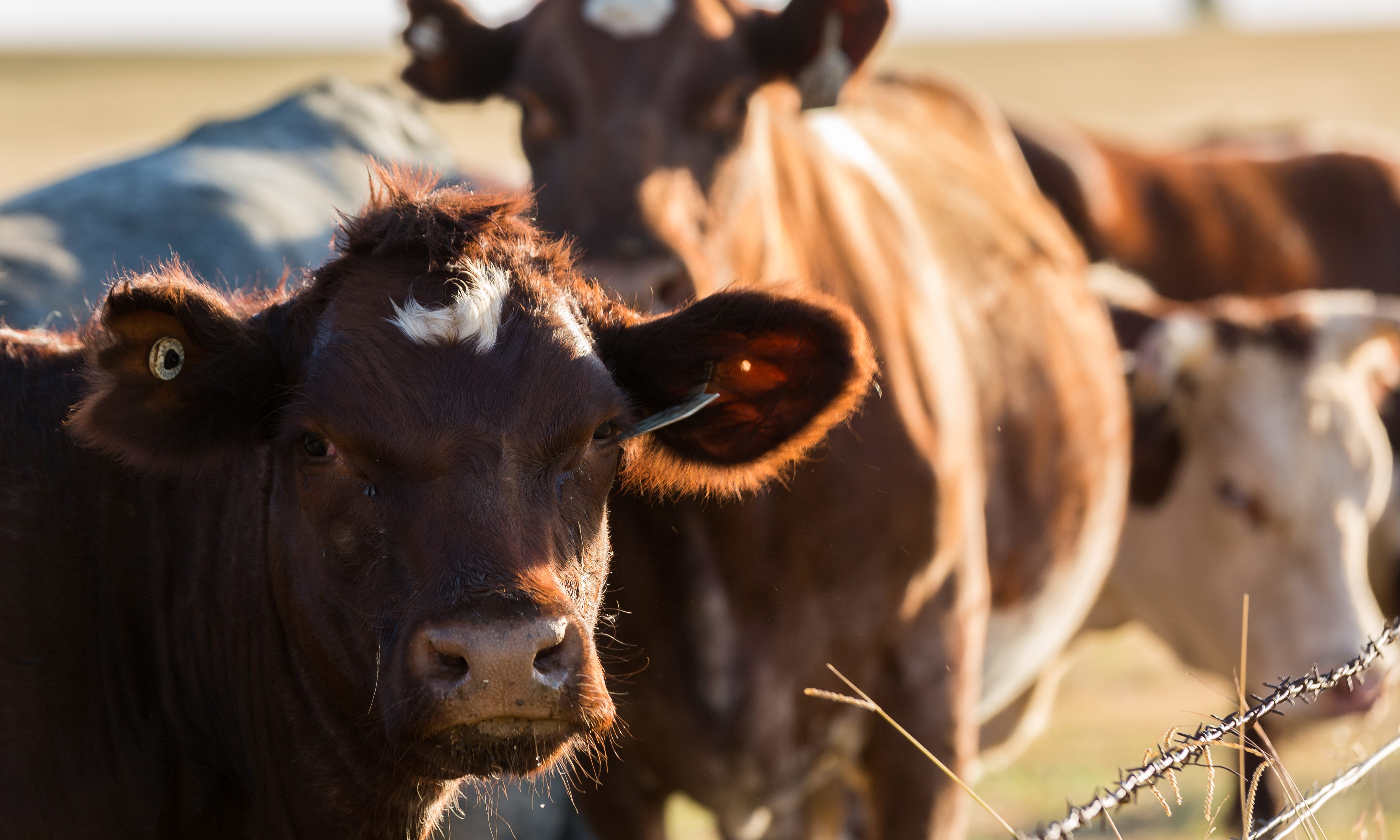 Alabama Department of Agriculture and Industries Commissioner Rick Pate (R) is concerned about dropping cattle prices and the impact that that is having on Alabama's farmers and ranchers.
"We have been very dialed into the crisis Alabama Cattle Producers are up against," Pate told the Alabama Political Reporter. "We will continue to closely monitor this dire situation and the market impact it is having on Alabama's cattle farmers . . . as well as consumers."
"After I was contacted by a number of Alabama's stockyards and Cattle producers expressing concern with regards to market inconsistencies and increased consumer prices…… I wrote a letter to Senators Shelby and Jones requesting that they join in on a push for an investigation of the meat packing industry," Pate said. "I am encouraged by the support we are getting from both Jones and Shelby. It's also great to see Alabama Producers joining in together in an effort to formulate a strategy to address the current situation."
Commissioner Pate shared the April 6 letter.
"Over the last five days, I have been contacted by many stockyards and cattle producers concerning the seemingly inconsistent drastic reduction in futures prices for cattle while at the same time consumers are purchasing more beef at grocery stores than at any time in recent memory and at the same time grocery store shelves are empty of beef," Pate wrote the Senators. "There is concern from many in the cattle industry that the large meat packing companies are manipulating markets to put cattle produces and local stockyards at a disadvantage during a national crisis. Due to depressed cattle prices and uncertainty over cattle prices multiple stockyards will not conduct business this week."
"I understands that Senators Chuck Grassley of Iowa and Mike Rounds of South Dakota have recently asked the U.S. Department of Justice and other federal agencies to investigate whether the large packing companies are manipulating beef markets to fix prices at a level that negatively impacts beef producers," Pate wrote. "I urge you to join your fellow senators in calling for this investigation to make certain that Alabama cattle producers are not suffering from artificially low beef prices."
COVID-19 has impacted many areas of our lives. That includes at the grocery store where selection of beef, pork, and chicken products can be a hit and miss proposition for shoppers due to hoarders and to less cattle, hogs, and chicken being killed because of slaughterhouses suffering high absenteeism due to COVID-19. The big four major packers: Tyson Foods, Cargill/Excel, J.B.S. Swift, and National Beef process over 80 percent of the cattle. When their daily productions dropped there was an oversized effect on cash and futures markets, because of the lack of competition and because 70 percent of the cattle they process are forward contracted. If a feedlot was not forward contracted they often could not sell their cattle at any price.
The spot market or cash market generally determines live cattle prices. Some in the industry have accused the big four meatpackers of engaging in an "allied strategy" to manipulate the spot market so that the four major companies can profit at the expense of farmers and ranchers.
Sen. Grassley praised President Donald J. Trump's recent call for an investigation into possible anticompetitive behavior in the beef industry. Last month, Grassley lodged a similar request with the Departments of Justice and Agriculture.
"While consumers are facing record-level prices at the meat counter, America's Beef producers are being forced to sell their cattle to meatpackers at a loss, if they can sell them at all," Sen. Grassley said. "Consolidation in the meatpacking industry has exacerbated the market pain on both sides of the supply chain, and producers and consumers need to know whether unfair business practices by packers are to blame."
"I've called on the Trump administration to look into unfair or anticompetitive practices and I'm grateful that President Trump has made this issue a priority," Grassley added. "USDA is looking into unfair pricing practices. DOJ must also examine if any collusion within the packing industry has taken place in violation of our antitrust laws."
Grassley has long raised concerns about consolidation in the meatpacking industry and pressed USDA to protect independent producers.
The National Cattlemen's Beef Association recently called for an investigation into the business practices that lead to unfair marketplace for beef producers. R-CALF filed suit against the Big Four packers last year alleging that the four companies are engaging in an "allied strategy" in defiance of U.S. anti-trust law.
Rick Pate is a cattle rancher in Lowndes County. The Pate family has raised Charolais beef cattle in Alabama for decades.
Print this piece