More Convictions in KKK Cross Burning Investigation
By Brandon Moseley
Alabama Political Reporter
A Federal Grand Jury investigating a 2009 cross burning in Ozark, Alabama announced another conviction.  The former Secretary of the Ku Klux Klan (KKK) Chapter in Ozark, Pamela Morris, pled guilty today to committing perjury during the grand jury's investigation into the racially motivated cross-burning in the U.S. District Court for the Middle District of Alabama.
Morris, 46, admitted in plea documents that on Feb. 20, 2013; she lied to a Federal Grand Jury looking into a cross-burning.  On May 8, 2009 her son Steven Joshua Dinkle (the leader of the local KKK chapter) and Thomas Smith (also an Ozark KKK member) burned a six-foot tall cross at the entrance to an African-American neighborhood in Ozark in order to threaten and intimidate the residents.
In her 2013 sworn testimony before the grand jury, Morris denied being the Secretary of the KKK Chapter in Ozark and denied having any involvement with the KKK.
In her guilty plea, Morris admitted that she had been an officer of the KKK and that her testimony denying any connection to the organization was false.  She further acknowledged that she knew that Dinkle had committed the cross burning.  Additionally Morris admitted that she testified falsely in order to prevent the grand jury from learning about other KKK members who had information relevant to the investigation.
Morris faces a statutory maximum sentence of five years in prison and a $250,000 fine.
Dinkle pleaded guilty on Feb. 3, 2014, to hate crime and obstruction of justice charges related to the cross burning.  On May 15, 2014, he was sentenced to serve 24 months in prison.
Steven Joshua Dinkle, 28, is the former Exalted Cyclops of the Ozark, Ala., chapter of the International Keystone Knights of the Ku Klux Klan (KKK).  According to documents filed with the court, Dinkle and one of his KKK recruits, Thomas Windell Smith, met at Dinkle's home on May 8, 2009, and decided to burn a cross in a local African-American neighborhood.
Then, Grand Cyclops Dinkle constructed a wooden cross about six feet tall, wrapped jeans and a towel around it to make it more flammable and loaded it into Smith's truck.  Around 8:00 p.m., Dinkle and Smith drove to an African-American neighborhood in Ozark.  Dinkle unloaded the cross at the entrance to the community and dug a hole in the ground, then poured fuel on the cross, stood it up in the hole in view of several houses and set it on fire.  Dinkle and Smith then drove away.
Dinkle denied his involvement in the incident and stated that he had resigned his office and withdrawn from the KKK months before the cross burning when questioned by local authorities and repeated those denials to FBI agent.  Dinkle told a special agent that he had been at home with his girlfriend when the cross burning occurred.  Dinkle also denied knowing his superiors in the KKK at the time of the cross burning.
During his plea hearing, Dinkle admitted that in burning the cross, he intended to scare and intimidate residents of the African-American community by threatening the use of force against them.  He further admitted that he burned the cross because of the victims' race and color and because they were occupying homes in that area.
Dinkle pleaded guilty to one count of conspiracy to violate housing rights, one count of criminal interference with the right to fair housing and two counts of obstruction of justice.
Dinkle's co-conspirator, Smith, pleaded guilty to one count of conspiracy to violate housing rights in December 2013.
U.S. Attorney General George L. Beck Jr. said,  " As a society we hope to never see this type of hate," said U.S. Attorney George L. Beck Jr. for the Middle District of Alabama.  "We will continue to prosecute those that commit these horrible acts of hate to the fullest extent of the law."
This case was investigated by the FBI, with the assistance of the Dale County Sheriff's Office and the Ozark Police Department.
Vaccines should protect against mutated strains of coronavirus
Public health experts say it will be some time before vaccines are available to the wider public.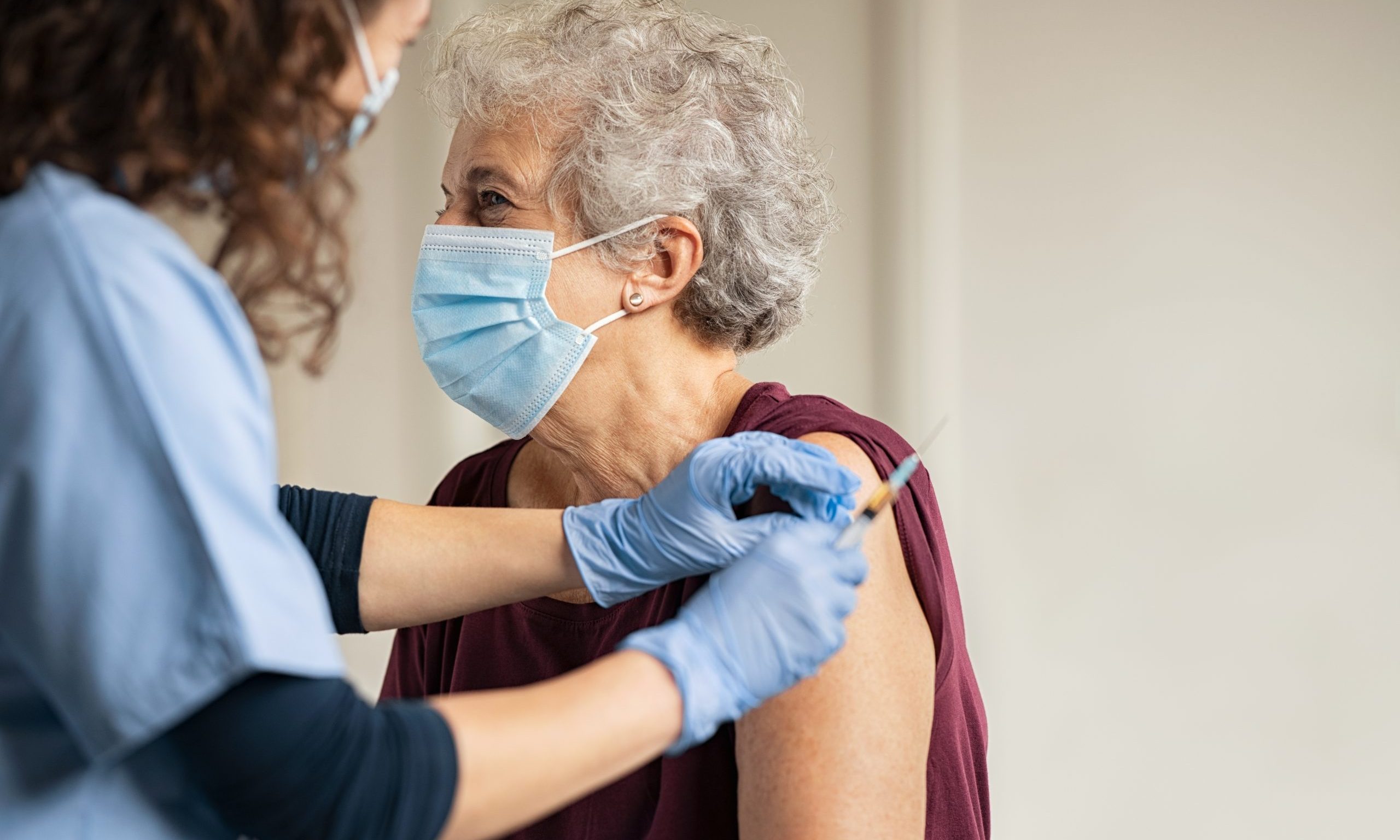 Multiple vaccines for COVID-19 are in clinical trials, and one has already applied for emergency use authorization, but how good will those vaccines be against a mutating coronavirus? A UAB doctor says they'll do just fine. 
Dr. Rachael Lee, UAB's hospital epidemiologist, told reporters earlier this week that there have been small genetic mutations in COVID-19. What researchers are seeing in the virus here is slightly different than what's seen in the virus in China, she said. 
"But luckily the way that these vaccines have been created, specifically the mRNA vaccines, is an area that is the same for all of these viruses," Lee said, referring to the new type of vaccine known as mRNA, which uses genetic material, rather than a weakened or inactive germ, to trigger an immune response. 
The U.S. Food And Drug Administration is to review the drug company Pfizer's vaccine on Dec. 10. Pfizer's vaccine is an mRNA vaccine, as is a vaccine produced by the drug maker Moderna, which is expected to also soon apply for emergency use approval. 
"I think that is incredibly good news, that even though we may see some slight mutations,  we should have a vaccine that should cover all of those different mutations," Lee said. 
Researchers at the University of North Carolina at Chapel Hill and the University of Wisconsin-Madison found in a recent study, published in the journal Science, that COVID-19 has mutated in ways that make it spread much more easily, but the mutation may also make it more susceptible to vaccines. 
In a separate study, researchers with the Commonwealth Scientific and Industrial Research Organisation found that while most vaccines were modeled after an earlier strain of COVID-19, they found no evidence that the vaccines wouldn't provide the same immunity response for the new, more dominant strain. 
"This brings the world one step closer to a safe and effective vaccine to protect people and save lives," said CSIRO chief executive Dr. Larry Marshall, according to Science Daily. 
While it may not be long before vaccines begin to be shipped to states, public health experts warn it will be some time before vaccines are available to the wider public. Scarce supplies at first will be allocated for those at greatest risk, including health care workers who are regularly exposed to coronavirus patients, and the elderly and ill. 
Alabama State Health Officer Dr. Scott Harris, speaking to APR last week, urged the public to continue wearing masks and practicing social distancing for many more months, as the department works to make the vaccines more widely available.
"Just because the first shots are rolling out doesn't mean it's time to stop doing everything we've been trying to get people to do for months. It's not going to be widely available for a little while," Harris said.