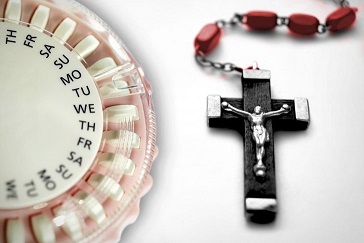 Staff Report
MONTGOMERY, Ala. – The United States District Court for the Southern District of Alabama ruled late Tuesday afternoon that the Federal requirement that health insurance plans provide contraceptive coverage does not violate the religious free exercise rights of Mobile-based Eternal World Television Network (EWTN)—the largest religious media network in the world.
"Religious freedom is a fundamental right provided by the Constitution, but making employees ineligible to receive contraceptives even when a third-party would absorb that portion of the coverage is discrimination," said Susan Watson, executive director of the ACLU of Alabama.
The law provides that non-profit entities which object to providing contraception based on religious beliefs can sign a waiver allowing a third-party to absorb the responsibility for that part of the plan. By doing so, EWTN would no longer be the one providing the contraception. EWTN argued, however, that the action of signing the waiver itself violated EWTN's religious exercise rights and its right to be free from compelled speech. The Court rejected all of EWTN's arguments.
The ACLU and the ACLU of Alabama filed an amicus brief in February contesting EWTN's claims and arguing that the federal requirement did not burden EWTN's religious freedom rights. The ACLU's brief argued that the federal contraception rule does not substantially burden EWTN's religious exercise. It also argued that exempting EWTN from the rule would permit EWTN to discriminate against its women employees by denying them this important benefit.
"It should be up to the employee to decide whether or not they want to use their contraception benefits," said Susan Watson. "The bottom line is that the court's ruling ensures that every employee has the right to equal access of care, regardless of the employer's religious belief."
EWTN filed a notice of appeal to the Eleventh Circuit Court of Appeals on Wednesday.
The ACLU has filed more than 50 amicus briefs in both for-profit and non-profit cases, including one presently before the U.S. Supreme Court brought by Hobby Lobby Stores and Conestoga Wood Specialties Corp.
Alabama hospitals nearing COVID-19 summer surge levels
Wednesday was the 18th straight day with more than 1,000 people in hospitals in Alabama with COVID-19. 
Alabama hospitals reported caring for 1,483 people infected with COVID-19 on Wednesday, the highest number of patients since Aug. 11, when the state was enduring its summer surge. Wednesday was also the 18th straight day with more than 1,000 people in hospitals in Alabama with COVID-19. 
The seven-day average of hospitalizations was 1,370 on Wednesday, the 36th straight day of that average rising. The Alabama Department of Public Health reported 2,453 new cases Wednesday. The 14-day average of new cases was — for the eighth day in a row — at a record high of 2,192. 
Across the country, more than 80,000 people were hospitalized for COVID-19 on Tuesday, a record high and the 15th straight day of record hospitalizations nationwide, according to the COVID Tracking Project, a coronavirus tracking website.
The CDC this week recommended people not travel for Thanksgiving to help prevent the spread of coronavirus. 
"The only way for us to successfully get through this pandemic is if we work together," said Dr. Kierstin Kennedy, UAB's chief of hospital medicine, in a message Tuesday. "There's no one subset of the community that's going to be able to carry the weight of this pandemic and so we all have to take part in wearing our masks, keeping our distance, making sure that we're washing our hands." 
Kennedy said the best way she can describe the current situation is "Russian Roulette." 
"Not only in the form of, maybe you get it and you don't get sick or maybe you get it and you end up in the ICU," Kennedy said, "but if you do end up sick, are you going to get to the hospital at a time when we've got capacity, and we've got enough people to take care of you? And that is a scary thought." 
The Alabama Department of Public Health on Wednesday reported an increase of 60 confirmed and probable COVID-19 deaths. Deaths take time to confirm and the date a death is reported does not necessarily reflect the date on which the individual died. At least 23 of those deaths occurred in November, and 30 occurred in other months. Seven were undated. Data for the last two to three weeks are incomplete.
As of Wednesday, at least 3,532 Alabamians have died of COVID-19, according to the Department of Public Health. During November, at least 195 people have died in Alabama from COVID-19. But ADPH is sure to add more to the month's tally in the weeks to come as data becomes more complete.
ADPH on Wednesday announced a change that nearly doubled the department's estimate of people who have recovered from COVID-19, bringing that figure up to 161,946. That change also alters APR's estimates of how many cases are considered active.
ADPH's Infectious Disease and Outbreak team "updated some parameters" in the department's Alabama NEDSS Base Surveillance System, which resulted in the increase, the department said.