Claims of Political Prosecution: A Dishonest Rendering Of The Facts
By Bill Britt
Alabama Political Reporter
 
MONTGOMERY—Speaker of the House Mike Hubbard, his attorney J. Mark White and even some journalists would have the public believe that the Grand Jury investigation in Lee County is politically motivated.
 
It has been suggested—and in some cases stated as fact—that Attorney General Luther Strange has devised a diabolical plot to have Hubbard disgraced, perhaps imprisoned, in order to propel himself to the Governor's Office.
 
The assertion of a political motivation driving Strange is a dishonest rendering of the facts.
 
These statements are simply political and judicial subterfuge, fostered by those who wish to protect Hubbard or curry his favor.
 
If the Attorney General's investigation into alleged criminal activities by Hubbard leads to greater political gains for Strange, it will be because he honored the oath of his office and ignored politics.
Strange's actions were not the result of political calculations, but rather a willingness to uphold the law, regardless of the political consequences.
 
The investigation into Hubbard was initiated by orders from Matt Hart, the head of the Public Corruption and White Collar Crime Division of the State's Attorney General's Office, not Luther Strange. Strange only fully learned about the investigation after he was shown Hart's preliminary findings.
 
Strange did not try to quash the investigation—which would have been the best choice politically— but rather recused himself from the case because of certain personal knowledge  concerning Hubbard's activities.
 
Research by the Alabama Political Reporter has led to the belief that Hubbard embezzled money while Chairman of the Alabama Republican Party. (This is only one of many suspect action by Hubbard APR has uncovered) During his time as Chairman, Hubbard would direct funds to political campaigns with the caveat that a portion of the funds be spent with his business interests; according to several individuals involved in a number of campaigns.
 
(All have spoken anonymously and wish not to be identified at this time)
 
In 2010, Hubbard also directed money from the ALGOP to the Florida-based company, Majority Strategies, who then in turn subcontracted work to a Hubbard business interest.
 
On May 24, Luther Strange received $20,000 contribution— for his Attorney General race—from Hubbard's Political Action Committee, Network PAC. On the very next day, the Strange campaign spent $20,000 with Hubbard's Network Creative Media. This action could make the Attorney General a potential witness against Hubbard, if he were to be charged with embezzling campaign funds.
 
It is not certain that this is why Strange recused himself from the investigation, but it might be the answer. It is important to remember that recusal from a prosecution is not the same as refusal to see an investigation go forward. This is why Supernumerary District Attorney W. Van Davis was appointed to act on the Attorney General's behalf.
 
In 2011, Strange appointed Matt Hart to head the Public Corruption and White Collar Crime Division of the office of the Attorney General. This was seen by many as a sign that Strange was not going to shy away from prosecution of public corruption in high reaches of government.
 
Hart, who is a special forces trained intelligence officer, is not a man of trifling convictions, according to those who know him best. To believe that Hart would succumb to the petty whims of politicians is to not understand the nature of the man, behind the investigation of Mike Hubbard; according to closes associates.
 
St. Clair District Attorney Richard Minor,—who has worked closely with Hart over the years—had this to say about his appointment in 2011:
 
"I am pleased to hear that Attorney General Strange has hired Matt. His extraordinary record as a public corruption prosecutor and his commitment to public service will serve the citizens of Alabama well. As the former Director of the North Alabama Public Corruption Task Force, Matt's leadership led to the foundation for ethics reform. This hire reaffirms the Attorney Generals pledge to root out public corruption at all levels of government in our State."
 
Minor is one of the most highly respected District Attorneys in the State.
 
Minor has a sign in his office that reads, in effect,  "If you are not willing to take the case that might end your career, then you have no business being a prosecutor."
 
When Hart decided to pursue an investigation into Hubbard, he took the case that might end his career, as politicians and operatives have said that threats against Hart are real and numerous.
 
But Hart has a history of fighting wide and winning big, on cases wrought with political danger.
 
From 2003 to 2009, Hart served as Director for State and Federal Joint Public Corruption Task Force for the Northern District of Alabama. During this period, he supervised the investigation into the Alabama Department of Postsecondary Education, which would lead to the conviction of the former Chancellor, several State Legislators, contractors and State employees.
 
He was also responsible for overseeing the investigation that ended with the conviction of Jefferson County Commissioners in the sewer debacle. Add to this the conviction of Birmingham Mayor Larry Langford, and a picture begins to emerge of a career prosecutor who will take the tough cases without fear of reprisal or political pressure.
 
Over a year ago, Hubbard's White Collar Criminal Defense Attorney began to spread various versions of Hubbard's innocence and claims of political persecution.
 
White is known to seek out friendly news reporters who will give his clients favorable coverage in the media. Spending hours granting exclusive interviews with friendly journalists who will write stories in a sympathetic light. These stories follow a line of reasoning supplied by White, without risking questions that might probe into Hubbard's actions.
 
A political prosecution by Luther Strange, or anyone else involved in the Hubbard investigation is not consistent with facts or with the prosecutors involved.
 
Claims of a political prosecution have the smell of a cover-up, being aided and abetted by those who either fear Hubbard or favor him.
"We're not going to get a do-over:" Alabama health officer on Thanksgiving and COVID-19
There were 1,427 hospitalized COVID-19 patients in Alabama on Monday, the most since Aug. 11.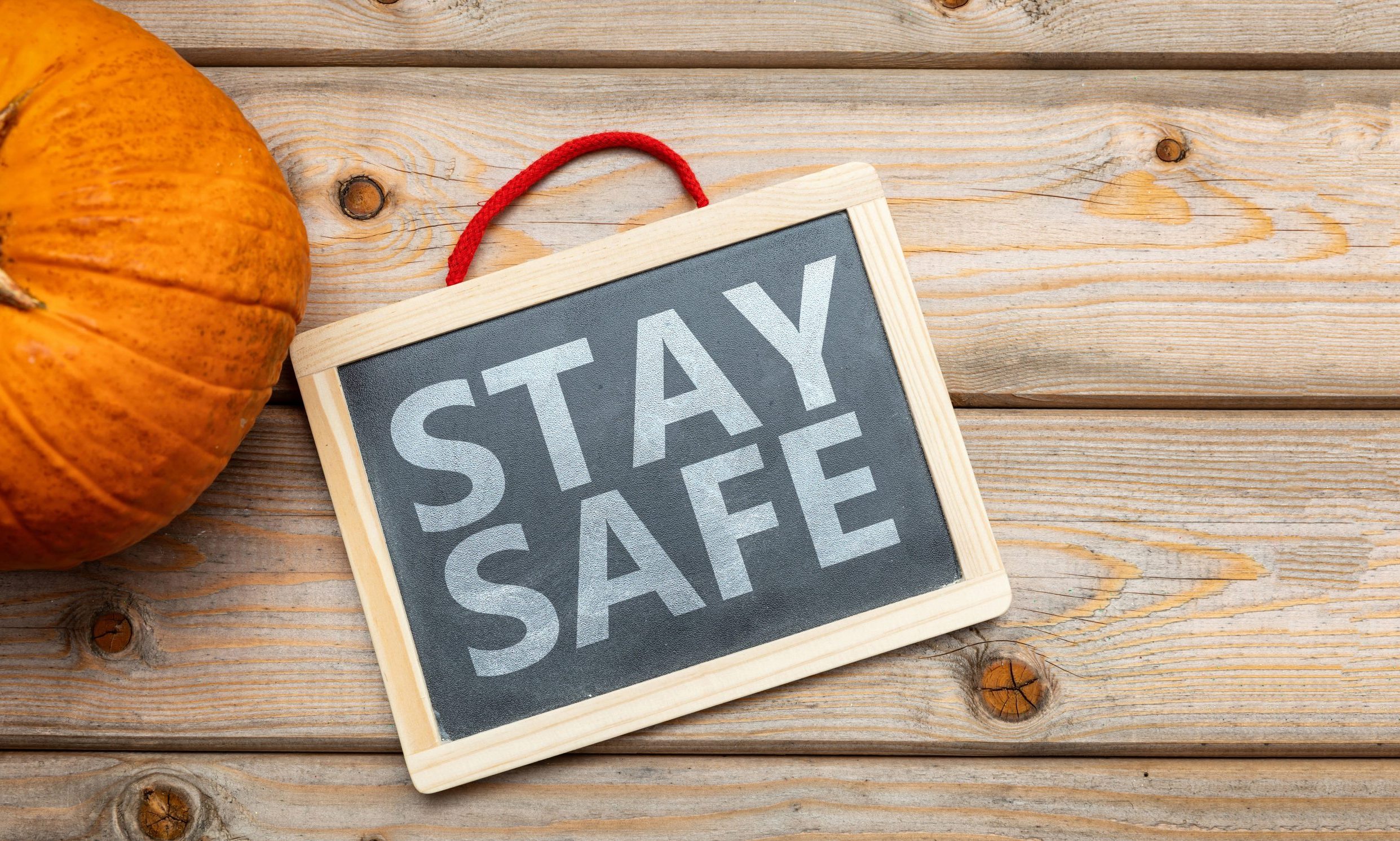 Alabama State Health Officer Dr. Scott Harris on Monday pleaded with the public to avoid gatherings over Thanksgiving as COVID-19 continues to surge in Alabama and hospitals statewide are filling with coronavirus patients. 
"We don't want this to be the last ever Thanksgiving for someone in your family, like your parents or your grandparents," Harris said during a press conference Monday. 
Harris said Alabama's numbers aren't headed in the right direction and more than 230,000 Alabamians — roughly 4 percent of the state's population — have been infected by the coronavirus. 
"We are adding a couple of thousand new cases a day, at least, that we are aware," Harris said. "This is a time for people to be vigilant. This is a time to be careful and to think about what you're going to be doing." 
Alabama added 1,574 new coronavirus cases on Monday, and the state's 14-day average for new daily cases was at a record high 2,087. In the last two weeks, the state has added 29,223 cases, the most cases in any two week period since the pandemic arrived in Alabama in March.
There were 1,427 hospitalized COVID-19 patients in Alabama on Monday. The last time so many were hospitalized in the state was on Aug. 11, during Alabama's summer surge. 
Harris said that he and his wife will be staying home for Thanksgiving instead of having his family's regular large, intergenerational gathering. What happens with Alabama's COVID-19 numbers over Thanksgiving will impact what the state's December holiday and Christmas season will look like, Harris said. 
"Are we gonna be here a month from now trying to have the same conversation? I really, really hope not," Harris said. 
Dr. Mary McIntyre, the Alabama Department of Public Health's chief medical officer, said during the briefing that her home usually sees between 15 and 20 family members arriving for Thanksgiving. They've limited this year's Thanksgiving to three additional people from out of their household, for a total of seven people, she said.
Everyone must wear masks and have temperatures checked at the door, she said. 
Everyone will be seated six feet from one another and a Zoom video conference will be set up for those family members who won't be attending in person, McIntyre said. They'll use disposable plates, cups and utensils and have the ability, weather permitting, to eat outdoors.
"If we want to live to see another Thanksgiving, and I do, that it may mean stepping back this Thanksgiving and really limiting the number of people, and some of the things that we do," McIntyre said. "Now is not the time to get out to do Black Friday shopping." 
Dr. Kierstin Kennedy, UAB's chief of hospital medicine, in a separate press briefing Monday echoed concern over the possibility of spikes following Thanksgiving and Christmas if the public doesn't do what's needed to keep themselves and others safe.
"We are very much worried about the potential spike in numbers. We've also seen some of our own staff getting sick," Kennedy said. "And unfortunately that's not been at work. It's been because we are just like you. We're tired. We're lonely. We want to try to socialize, and some of us have let our guards down and, as a result, have gotten sick."
Kennedy said while there's is concern over future spikes following the upcoming holidays "there is a way for all of us to help prevent that from happening."
Kennedy said when Gov. Kay Ivey first issued her statewide mask order and social distancing requirements, the public masked up, businesses enforced the orders, and coronavirus numbers improved.
"It didn't get nearly as bad as we thought, and we are really hopeful that the community is going to come together and do that again for us," Kennedy said. "Because it's more than just not having enough space for the COVID patients. It's also those patients who do not have COVID that have other conditions. They rely on us for routine care, and we want to make sure that we're available to provide that."
Kenedy said UAB has an incredible group of staff members, who've proven themselves to be quite resilient, but that "the group is tired."
"We've been doing this every single day since March, and so as you can imagine, people are very tired. It's very emotional, especially as we see younger patients getting sick with this and getting sick in ways that we weren't expecting," she said.
Harris again urged the public to make smart decisions that will help slow the spread of coronavirus and save lives.
"Ladies and gentlemen, we're not going to get a do-over on this," Harris said. "This is a big national holiday, and we're in the middle of a pandemic, and our numbers are worse than they have ever been during this entire response. Please be careful. Please be safe. And please try to take care of those people who are most vulnerable."