One Year After Shelby County v. Holder, Senate Hold Hearings on Updating VRA
By Lee Hedgepeth
Alabama Political Reporter
WASHINGTON, D.C – On Wednesday, one year after the US Supreme Court issued its opinion in Shelby County v. Holder, the US Senate Judiciary Committee held hearings on the future of the Voting Rights Act, the 1964 law that – until the Court's decision – protected minority voters through a process called preclearance, in which states and local political jurisdictions were required to have electoral changes approved by the Department of Justice.
The Voting Rights Act, originally passed following the events Bloody Sunday – in which nonviolent protestors were attacked by Alabama state and local police at the Edmund Pettus Bridge in Selma – was reauthorized four times: for five years in 1970, seven years in 1975, and twenty five years in 1982 and 2006, with the latest passage coming with a nearly unanimous Congressional vote: 390-33 in the House and 98-0 in the Senate.
Then, in Shelby County v. Holder, decided in June 2013, a partisan 5-4 majority of the Supreme Court struck down Section 4 of the law, the provision containing the formula deciding which states were required to preclear their election changes. The GOP-appointed majority said that given progress made in the South since the Civil Rights Era, the coverage formula was no longer valid.
This had been the argument forwarded by Shelby County, which was seriously scrutinized by Supreme Court Justice Sonia Sotomayor, especially in light of the county's racially charged history.
"Assuming I accept your premise, and there's some question about that, that some portions of the South have changed," Justice Sotomayor said to Shelby County's attorney during oral arguments, "your county pretty much hasn't. In the period we're talking about, it has many more discriminating – 240 discriminatory voting laws that were blocked by Section 5 objections. There were numerous remedied by Section 2 litigation. You may be the wrong party bringing this."
That formula struck down by the majority in Shelby County v. Holder had required states who have a past history of discrimination to preclear unless they "bailed out" of the provision by proving that there had been no violations of the 14th and 15th amendments in their jurisdictions, and that in the last ten years there had been no proven "tests or devices" used for voting discrimination. For example, the city of Pinson, though in the covered state of Alabama, bailed out of the preclearance requirement in April of 2012.
On Wednesday, the Judiciary Committee held hearings aimed at passing a new formula for preclearance, an effort that has thus far not gained serious traction on Capitol Hill. But with exclusively Democratic support in the Senate and slim GOP backing in the House, it seems the Supreme Court's conservative majority has somewhat set the Congressional Republican agenda: despite the 98-0 2006 authorization, it seems unlikely the Voting Rights Act Amendment currently before Congress will pass.
The proposed amendment, which has a formula that would currently cover only 4 states (not Alabama), does not have the support of either of Alabama's two Senators.
Senator Sessions, a member of the Judiciary Committee, attended the hearings, and said that though he voted for the VRA Reauthorization in 2006, he had felt the old preclearance formula troublesome.
"I felt the South had made extraordinary progress," he said.
A conservative professor testifying at the hearing said he considered the proposed amendment updating the formula currently before Congress unconstitutional, with his logic mirroring the sentiments of the dissenters in Shelby County v. Holder including Justice Sotomayor's sentiments reflected in the above quote, as well as in the written dissent by Justice Ginsburg, which he cited in his testimony.
"'…Alabama was the paradigmatic example of a state that needed to be subjected to preclearance under any reasonable coverage formula.' The fact that the proposed formula excludes Alabama," the professor tesftified," is powerful evidence that it does not accurately target 'those jurisdictions uniquely characterized by voting discrimination on a pervasive scale'"
The Chairman of the Judiciary Committee, Senator Patrick Leahy, D-VT, said that he hoped there would be bipartisan support to update the law, as there had been in the past, despite the apparent switch in mentality by the GOP on the issue since Shelby.
"I can only hope that Republicans will come to the table so we can work together as Americans to update and strengthen the foundation of this important law."
Indeed, at the 1982 reauthorization of the Voting Rights Act, then-President Ronald Reagan called voting the "crown jewel of our democracy."
"We're not going to get a do-over:" Alabama health officer on Thanksgiving and COVID-19
There were 1,427 hospitalized COVID-19 patients in Alabama on Monday, the most since Aug. 11.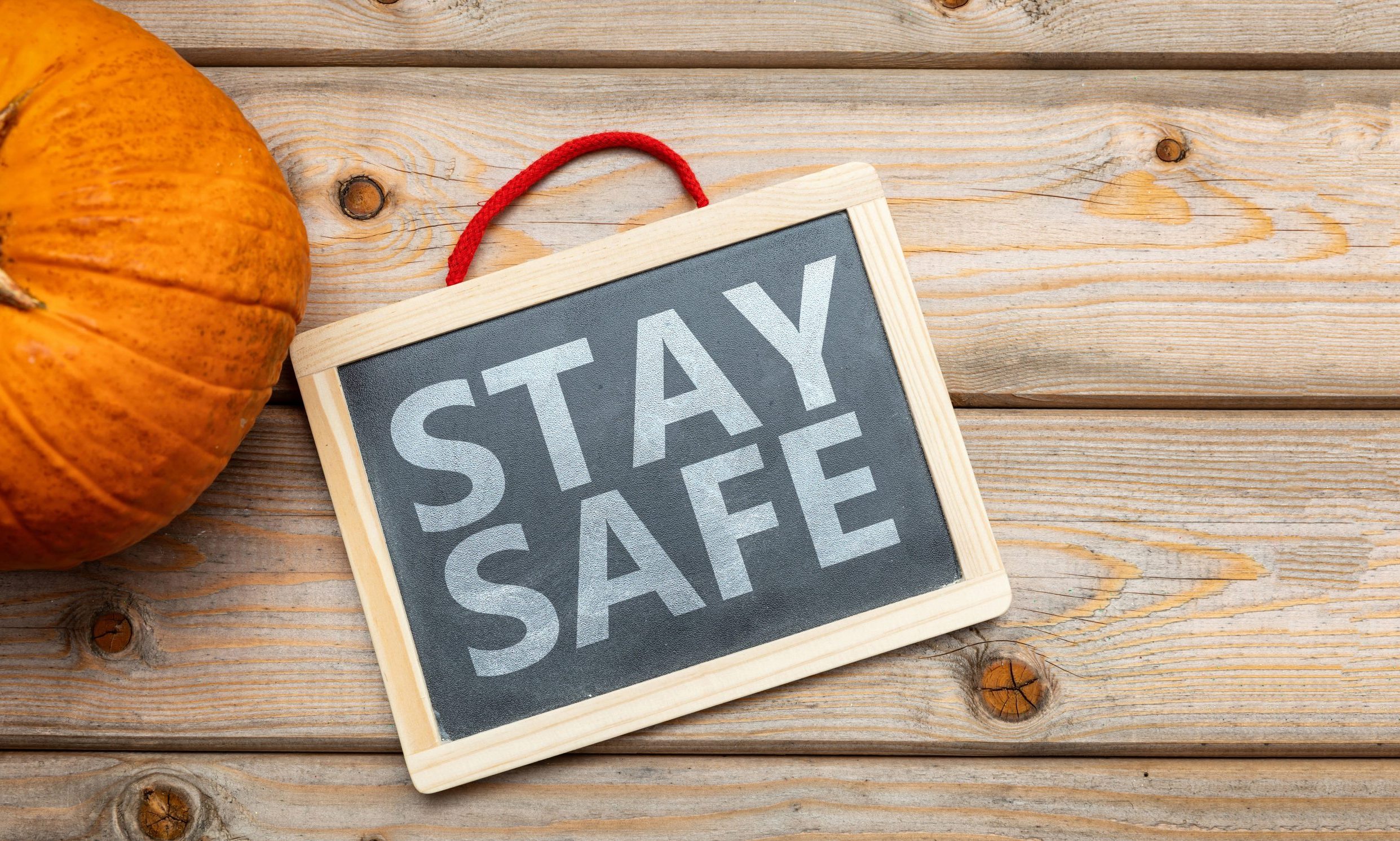 Alabama State Health Officer Dr. Scott Harris on Monday pleaded with the public to avoid gatherings over Thanksgiving as COVID-19 continues to surge in Alabama and hospitals statewide are filling with coronavirus patients. 
"We don't want this to be the last ever Thanksgiving for someone in your family, like your parents or your grandparents," Harris said during a press conference Monday. 
Harris said Alabama's numbers aren't headed in the right direction and more than 230,000 Alabamians — roughly 4 percent of the state's population — have been infected by the coronavirus. 
"We are adding a couple of thousand new cases a day, at least, that we are aware," Harris said. "This is a time for people to be vigilant. This is a time to be careful and to think about what you're going to be doing." 
Alabama added 1,574 new coronavirus cases on Monday, and the state's 14-day average for new daily cases was at a record high 2,087. In the last two weeks, the state has added 29,223 cases, the most cases in any two week period since the pandemic arrived in Alabama in March.
There were 1,427 hospitalized COVID-19 patients in Alabama on Monday. The last time so many were hospitalized in the state was on Aug. 11, during Alabama's summer surge. 
Harris said that he and his wife will be staying home for Thanksgiving instead of having his family's regular large, intergenerational gathering. What happens with Alabama's COVID-19 numbers over Thanksgiving will impact what the state's December holiday and Christmas season will look like, Harris said. 
"Are we gonna be here a month from now trying to have the same conversation? I really, really hope not," Harris said. 
Dr. Mary McIntyre, the Alabama Department of Public Health's chief medical officer, said during the briefing that her home usually sees between 15 and 20 family members arriving for Thanksgiving. They've limited this year's Thanksgiving to three additional people from out of their household, for a total of seven people, she said.
Everyone must wear masks and have temperatures checked at the door, she said. 
Everyone will be seated six feet from one another and a Zoom video conference will be set up for those family members who won't be attending in person, McIntyre said. They'll use disposable plates, cups and utensils and have the ability, weather permitting, to eat outdoors.
"If we want to live to see another Thanksgiving, and I do, that it may mean stepping back this Thanksgiving and really limiting the number of people, and some of the things that we do," McIntyre said. "Now is not the time to get out to do Black Friday shopping." 
Dr. Kierstin Kennedy, UAB's chief of hospital medicine, in a separate press briefing Monday echoed concern over the possibility of spikes following Thanksgiving and Christmas if the public doesn't do what's needed to keep themselves and others safe.
"We are very much worried about the potential spike in numbers. We've also seen some of our own staff getting sick," Kennedy said. "And unfortunately that's not been at work. It's been because we are just like you. We're tired. We're lonely. We want to try to socialize, and some of us have let our guards down and, as a result, have gotten sick."
Kennedy said while there's is concern over future spikes following the upcoming holidays "there is a way for all of us to help prevent that from happening."
Kennedy said when Gov. Kay Ivey first issued her statewide mask order and social distancing requirements, the public masked up, businesses enforced the orders, and coronavirus numbers improved.
"It didn't get nearly as bad as we thought, and we are really hopeful that the community is going to come together and do that again for us," Kennedy said. "Because it's more than just not having enough space for the COVID patients. It's also those patients who do not have COVID that have other conditions. They rely on us for routine care, and we want to make sure that we're available to provide that."
Kenedy said UAB has an incredible group of staff members, who've proven themselves to be quite resilient, but that "the group is tired."
"We've been doing this every single day since March, and so as you can imagine, people are very tired. It's very emotional, especially as we see younger patients getting sick with this and getting sick in ways that we weren't expecting," she said.
Harris again urged the public to make smart decisions that will help slow the spread of coronavirus and save lives.
"Ladies and gentlemen, we're not going to get a do-over on this," Harris said. "This is a big national holiday, and we're in the middle of a pandemic, and our numbers are worse than they have ever been during this entire response. Please be careful. Please be safe. And please try to take care of those people who are most vulnerable."