Bryan Morgan Qualifies to Run as Independent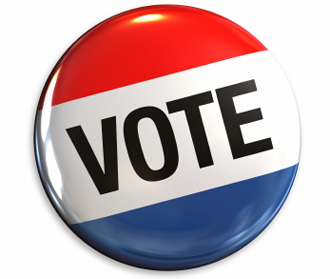 By Brandon Moseley
Alabama Political Reporter
On Tuesday, July 1 Bryan E. Morgan announced in a written statement that he was running in State Senate District 30 as an independent.  Morgan is a Prattville attorney and a Military Veteran.  Bryan E. Morgan submitted almost 1,900 voter signatures and was certified on June 12 by the Alabama Secretary of State's office that he had turned in the necessary number of signatures of registered District 30 voters to be allowed on the November 4 General Election ballot.
Bryan Morgan said, "Decisions in the legislature should never be made on what is best for any political party but rather what is best for the people."  Morgan says that he understands the value of the public servants that drive the school buses, guard the prisoners, patrol the roads and protect and teach the children in Alabama.  Morgan promises that he will make sure that Alabama state employees and teachers receive the pay and benefits that they deserve.
Morgan is also promising to support both a statewide vote on the expansion of Medicaid and common sense prison reform.  Morgan also plans to prepare for another round of base closures that could impact Maxwell and Gunter by working with the Military Stabilization Commission.
Morgan has worked as an attorney since 1981 and has worked for the State of Alabama since 1983 as a legal advisor to the Governor's Office.  Most recently Morgan has served as the senior full-time attorney for the Alabama National Guard, a position he held for 15 years before retiring in June 2012 with over 34 years of military service.  Since retirement, Morgan has helped with the establishment of Veterans Courts throughout the state and as an Adjunct Professor of Military Justice at Jones School of Law.
The new five-county district covers all of Autauga and Coosa counties and parts of Elmore, Chilton and Tallapoosa counties.
Morgan will face the winner of the July 15 Republican Primary Runoff in the General Election on November 4.
In the Republican runoff, Clyde Chambliss is competing with Harrison Garner for the open State Senate seat.  Chambliss had 50 percent of the vote in the June 4 Republican Primary, but very narrowly missed the 50 percent plus one margin needed to win the primary outright in the competitive four person field.  No Democrat even qualified to run in the heavily Republican district.  A debate between the two Republicans is scheduled in Prattville on Monday, July 7 at the Bass Pro Shoppe at 6:30 pm.  River Region Republican Club, which is hosting the debate, will be holding a dinner at 5:30 pm.
Popular incumbent State Senator Bryan Taylor (R) from Prattville is not seeking re-election.
COVID-19 hospitalizations in Alabama continue surge
On Monday, 1,335 patients with COVID-19 were being cared for in hospitals statewide, the most to date.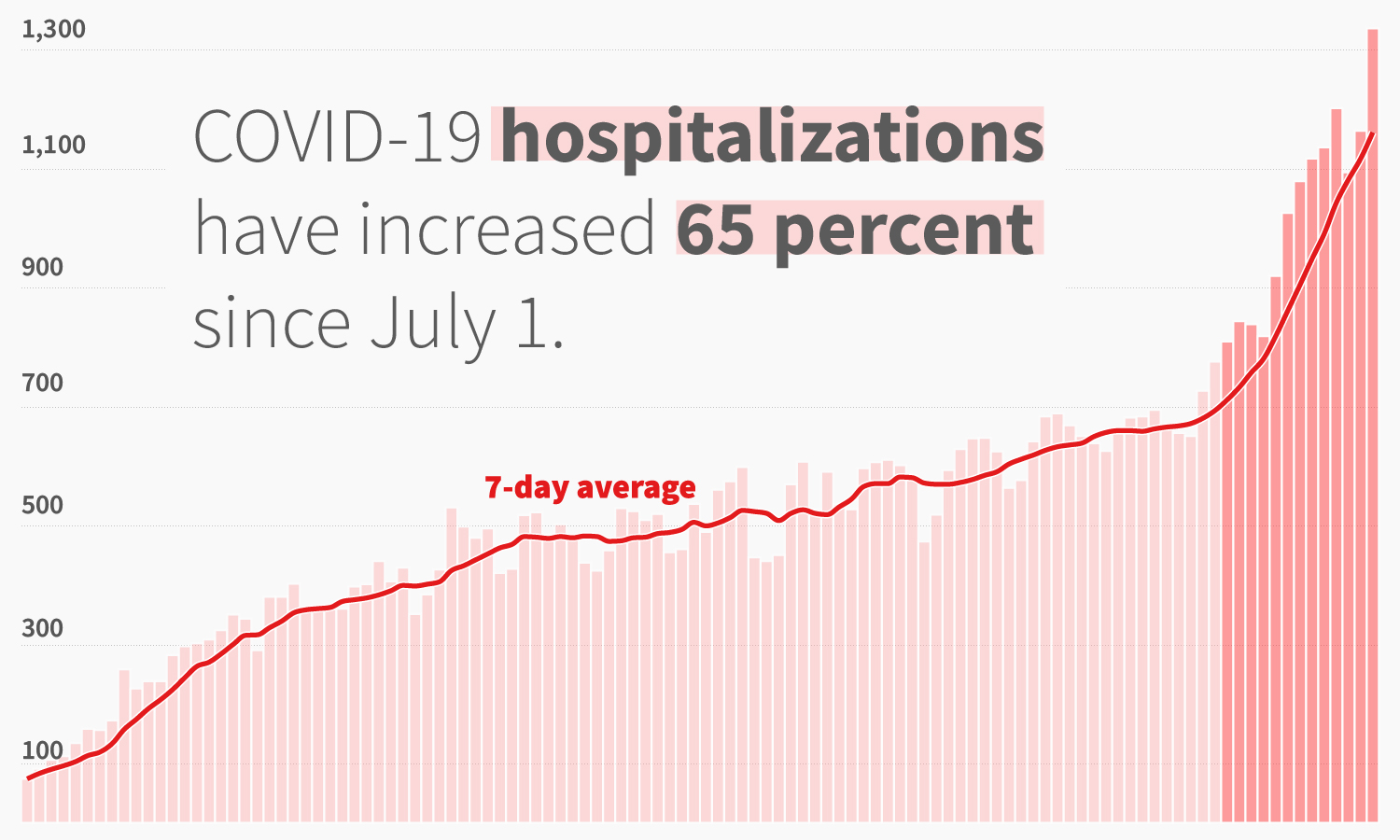 Alabama on Monday saw the highest number yet of COVID-19 patients in hospitals since the start of the pandemic, and the second-highest single-day increase in coronavirus cases on record. 
On Monday, 1,335 patients with COVID-19 were being cared for in hospitals statewide. That was 172 more COVID-19 patients than were hospitalized the previous day — and the largest single-day increase in hospitalization numbers reported by the Alabama Department of Public Health.

The last record number of hospitalized COVID-19 patients in Alabama was on Friday, when 1,201 people were being treated statewide. The increase Monday is also 134 more patients than were being care for on Friday.
Friday was the sixth straight day of record-breaking COVID-19 hospitalizations in Alabama. Friday also saw the second-highest number of deaths in a single day in the state, when ADPH confirmed 35 new deaths as a result of COVID-19, nearly breaking the previous record of 37 set on May 12.
On Monday, the state also added 1,860 to Alabama's total case count, bringing the cumulative total now to 54,768 confirmed cases. That's the second-highest single-day increase in cases since the start of the pandemic. With 25,783 people presumed to have recovered from the virus, and at least 1,096 dead, more than half of the state's cases, or 27,889, are presumed to be active.

Testing has ticked up slightly in the last few weeks — Alabama's seven-day average of tests conducted was 9,176 on Monday, 93 more than the previous high set on July 5 — but the percentage of tests that are positive continues to increase as well, a sign that new cases aren't just due to more testing. 
The seven-day average positivity rate Monday was 16.18 percent, which was almost 30 percent higher than it was a week ago. Taking into account the Alabama Department of Public Health's incomplete testing data on July 9 and in early April, which threw off the positivity rate, Monday's seven-day average was the highest on record for Alabama. 
Public health officials say that the percent of tests that are positive should be at or below 5 percent or there's not enough testing being done and cases are going undetected. 
Madison County continues to see a surge in new cases. The county added 267 new coronavirus cases on Monday, and over the last week added 1,044 new cases, which was 70 percent more than were added the week before. Madison County's positivity rate this week has been roughly 16 percent. 
Jefferson County followed closely behind Madison County, adding 266 new cases Monday and 1,602 cases within the last week, which was a 30 percent increase from the week before. 
In Mobile County, there were 157 new cases Monday.
Mobile County's weekly total of new cases for the last week was 23 percent higher than the previous week.