Palmer At Oneonta Congressional Candidate Forum
By Brandon Moseley
Alabama Political Reporter
On Tuesday, July 1, Gary Palmer joined state Representative Paul DeMarco in Blount County at Oneonta High School for another candidate forum.  This event was hosted by the Blount County Chamber of Commerce and was moderated by Blount County District Attorney Pamela L. Casey.  The twoare running in the Republican Primary Runoff election on Tuesday, July 15.
Gary Palmer told the Oneonta High School crowd, "I love Blount County."  Palmer told the crowd about how he grew up in Hackleburgh skidding logs behind mules.  "I was the first person in my family to go to college.  After I went my siblings went to college and it changed everything."
Hackleburgh was wiped out by a tornado in 2011, but that was the second time it was wiped out by a tornado.  It had also been destroyed in 1943.  Gary's Mom was born and raised there.  She was born in 1934 and still lives there on a farm today.
Palmer said that the Northern Beltway needs to be built for what we need 20 years from now.  "We don't want to be Atlanta."
Palmer said, "I have guns and I know how to use them and I have a tractor and I know how to use it.  Unlike some elected leaders I am still connected to my rural roots."
Palmer said that he has been laid off from a couple of jobs and had his position eliminated in 1980 so knows how that feels.
Palmer promised, "We will repeal Obamacare."  It will take 3 or 4 years though and will replace it with something that covers everyone and we can do it for a fraction of what Obamacare costs.  Palmer expects that the Republican will retake the Senate in November and we will have a Republican President inaugurated in 2017.
Palmer said that there is 3 trillion barrels of oil, three times what the world has used in the last 100 years in the Green River formation out west and most of that is on government land.  Palmer said he was asking Congress not to raise the debt ceiling when a member of Congress asked him if he had $1.5 trillion.  Palmer replied, "No, but you do."  Palmer said we have enough coal to last 500 years.  "We have the resources to dominate the world economy.  We ought to be shipping oil and coal and natural gas all over the world."
The Hartselle formation in North Alabama is the fourth largest oil sands deposit in the world.
The U.S. Government will make $14 trillion in royalties alone by drilling.
Palmer said that railroads in the Sixth Congressional District reach 78 percent of the country in 24 hours and we have four major interstates.  This area should be a lite manufacturing sector because we can ship to 3/4 of the country in a timely matter.  We can bring companies in here and build an economy that will create one of the best qualities of life found anywhere in the country.
Palmer said obviously work force development is important, but regulations are killing small business.  More businesses are closing than opening.  Some 47 percent of businesses are closing due to the costs of complying with Obamacare.  A lot of companies are 49ers.  They won't hire that 50th employee and come under Obamacare's mandates.  A lot of workers have become 29ers.  Under Obamacare's rules if you work 30 hours that is considered full time so they are cutting people's hours back so they never hit that 30 hour threshold where the company has to provide Affordable Care Act coverage.  Workers are now having to work 24 hours in a week at one place and then go work 20 hours in another job that week.
Palmer warned that the EPA has become a menace to our economy.  It is impacting business negatively.  We can't attract business here in Alabama because of EPA CO2 regulations threatening to eliminate our coal fired electric plants driving up the costs of electricity in coming years.  "We have got to strip them a lot of their power."
Now the EPA wants the power to regulate the quality of ditchwater.  That will have an extremely negative affect on agribusiness.  Palmer advocated devolving EPA to the state level.  "Bring it down here closest to the people."
Palmer said that one of the worst scandals was "Fast and Furious" where the ATF armed Mexican drug cartels.  "Eric Holder should have been held in contempt for congress."  Palmer said that Berghdal could be a deserter.  Laws were broken in his exchange.
Palmer said, "What is going on at the border has created a constitutional crisis."  Jonathan Turley, a liberal who supported Obama, is warned that we could be losing the Constitution if the President is allowed to act in defiance of the rule of law and the Congress.  "What is going on right now is the point of a crisis."
Palmer said that right now, "Impeachment is going nowhere in the Senate."  We have not passed a budget in five years.  Instead the country has been run on a series of continuing resolutions.  Louisiana Governor Bobby Jindal has talked about states taking a more active role through lawsuits.  In the last years of the Bush administration Democrats filed suits in federal court and ran out the clock, Republicans can do something similar to lessen the impact that President Obama can have in his last two years in office.
Palmer said, "We have a window of opportunity to get our country on the right track and we can't do that by sending the same kinds of people to Washington."  Republicans have become experts at telling people how bad things are. That won't work, because people will tune you out to avoid being depressed. Must have a message of hope.  Palmer said that we need to send people to Congress who see it as a mission and not as a career.
If elected, Palmer said that he will have an office in Blount County and he will hold monthly meetings to discuss issues and build a farm team of leaders.
Palmer said that this is not the worst it has been in this country.  In 1979 the misery index hit a record high in spring of 1980.  52 Americans were being held hostage in Tehran.  Liberals and conservatives both believed that the Soviets would win the cold war.  The Soviets were in Afghanistan, Cuba, and North Africa.  We had double digit inflation and interest rates.
Ronald Reagan was campaigning for President and said how we could win the cold war and they said he was dangerous.  Pope John Paul II went to Poland after the Communists had pumped atheism into the schools for weeks and a million people were in the stadium chanting: "We Want God."  He told his people that love is stronger than death and that was the beginning of the end of the Soviet Union.  Ronald Reagan stood in front of the Berlin Wall and said, "Mr Gorbachev tear down this wall." 16 months later it was down on the ground.  The world changed and it is changing again.
Gary Palmer co-founded the Alabama Policy Institute (API) and for 24 years served as its' President.  His opponent in the Republican Primary Runoff is state Representative Paul DeMarco from Homewood.
The Republican Primary Runoff is Tuesday, July 15.
The Sixth District is currently represented by Congressman Spencer Bachus (R) from Vestavia who is retiring after this term, his eleventh term.
The eventual Republican nominee will still have to face Democrat Avery Vise and Libertarian Aimee Love in the November 4 general election.
Print this piece
Lawmaker files bill to ban treatments for transgender kids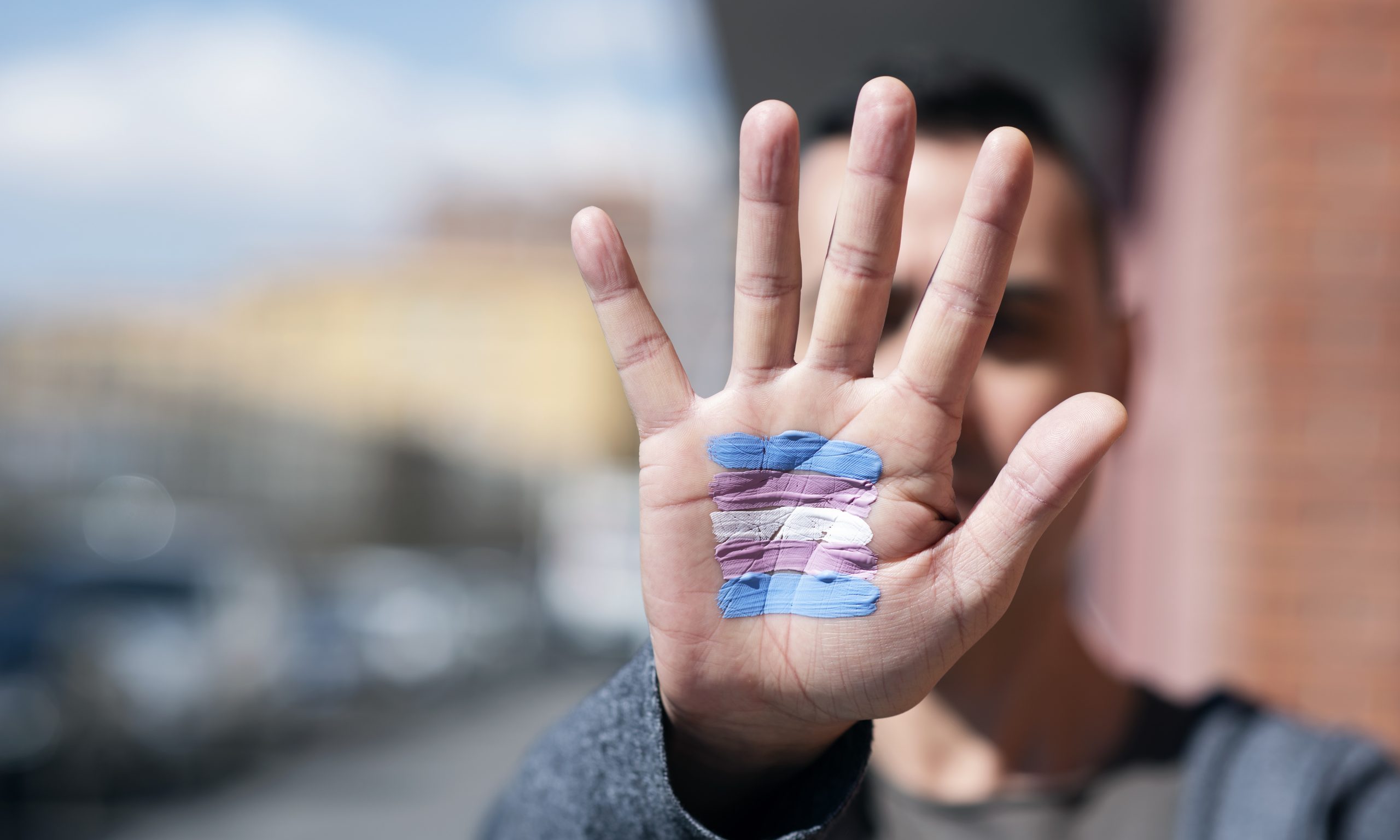 Republican Wes Allen, R-Troy, filed a bill to prevent doctors from providing hormone replacement therapy or puberty suppressing drugs to people younger than 19 who identify as transgender.
HB303, the Alabama Vulnerable Child Compassion and Protection Act,  would make it a Class C felony, punishable by up to 10 years in prison, for doctors to prescribe puberty-blocking medications or opposite gender hormones to minors. Allen's legislation would also ban hysterectomy, mastectomy or castration surgeries from being performed on minors.
"I was shocked when I found out doctors in Alabama were prescribing these types of drugs to children," Allen said in a news release. "This is something you hear about happening in California or New York but it is happening right here in Alabama and it's time we put a stop to that practice."
Allen said that children experiencing gender dysphoria are struggling with a psychological disorder and that they need therapeutic treatment from mental health professionals instead of medical intervention that would leave their bodies "permanently mutilated." 
"These children are suffering from a psychological disorder, just as someone who is suffering with bipolar disorder or schizophrenia but we treat those patients and try to help them. We should treat these psychological disorders as well."
In 2018, a policy statement from the American Academy of Pediatrics (AAP) said that:
"Transgender identities and diverse gender expressions do not constitute a mental disorder; 

Variations in gender identity and expression are normal aspects of human diversity, and binary definitions of gender do not always reflect emerging gender identities; 

Gender identity evolves as an interplay of biology, development, socialization, and culture; and

If a mental health issue exists, it most often stems from stigma and negative experiences rather than being intrinsic to the child"
The World Health Organization (WHO) announced in 2018 that it was removing "gender identity disorder" from its global manual of diagnoses and reclassify "gender identity disorder" as "gender incongruence," which is now listed under the sexual health chapter rather than the mental disorders chapter. 
In a 2018 interview, Dr. Lale Say, a reproductive health expert at the WHO, said that gender incongruence was removed from the list of mental health disorders because "we had a better understanding that this was not actually a mental health condition and leaving it there was causing stigma. So in order to reduce the stigma, while also ensuring access to necessary health interventions, this was placed in a different chapter."
In 2012, the American Psychiatric Association revised the Diagnostic and Statistical Manual of Mental Disorders (DSM) to remove the term "gender identity disorder" from the manual and add the term "gender dysphoria."
Allen's bill will be considered by the Alabama House of Representatives in the coming weeks.
Print this piece