Peterson Calls Zeigler the Establishment Candidate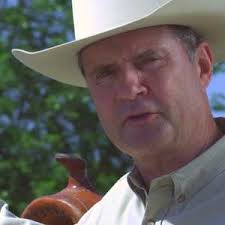 By Brandon Moseley
Alabama Political Reporter
The race for State Auditor is really heating up, as the two Tea Party favorites square off in the Republican Primary runoff.
In Dale Peterson's latest ad, Dale gets an endorsement from his wife, Kathy Peterson, who narrowly lost in a race for Public Service Commission in the June 3 Republican Primary. In the ad Mrs. Peterson says,
"Hello. I'm Kathy Peterson. I was the non-establishment candidate for Public Service Commission Place 1 in the June 3 Republican Primary.  Thank you to all 171,755 who voted for me. That was 48% of the vote!"
Kathy Peterson continued,
"I spent $21K of my hard-earned money. My opponent, the establishment's pick, spent $447,000 of special interest money – and barely beat me. That's 22 times the amount I spent… Here's one thing to remember – I'm just getting started, because real conservatives must fight hard to beat these 'bought off' politicians."
Peterson says,
"Now I'm asking each of you who voted for me to vote for my husband, Dale Peterson, in the July 15 Republican Runoff for State Auditor.  His opponent – no different than in my race – is the establishment's pick and he's spending special interest money trying to beat Dale."
Peterson concluded,
"Let me give you some idea of what a great husband and partner Dale Peterson is.  Dale and I are like geese.  When I was running, I was the lead goose and Dale flew behind, honking and pushing me on.  Dale did NOTHING to help himself run for State Auditor. He spent every day making phone calls, sending emails, putting out signs all across the state and asking everyone he could find to vote for me.  That's why I say the Big Guy put Dale into this runoff. Now I'm flying behind Dale – honking and pushing him on – doing everything I can to help him win this race.  I've been married to Dale for 36 year and I can tell you – he won't let you down."
Calling former Public Service Commissioner Jim Zeigler the "establishment candidate" is a marked departure from the earlier cordial tone of the Peterson campaign.
On Thursday, June 5 Dale Peterson told the Republican Women of Trussville (RWOT) that his and Jim Zeigler's victory in the Republican Primary was a win for the People of Alabama.  Then Peterson said that he is happy that the two establishment candidates, Hobbie Sealy and Adam Thompson, didn't win.  "The two conservatives won.  The way I look at it the people of Alabama won, whichever one of us takes the reigns of the auditor's department."
At the Republican Summer Meeting on June 21 Jim Zeigler said, "I am the only candidate in this race that is going to work with the Republican Party…Not going around the State lambasting the Republican Party."
Dale Peterson is a former Marine, police officer, farmer, businessman, livestock judge, and currently owns a small Llama farm in Shelby County.  Peterson burst on the Alabama political scene in the 2010 election with a run for the Republican nomination for Alabama Commissioner of Agriculture.
His campaign ad featured him wearing blue jeans and a cowboy hat while tending to his horse, carrying a lever action rifle, and talking about thugs and criminals trying to take over the Alabama Department of Agriculture and Industries.  Peterson did not make the runoff for that office, but he did make the runoff for state auditor in the 2014 Republican Primary.  Peterson's wife, Kathy has run for the PSC in both the 2012 and 2014 elections unsuccessfully.  Peterson and his wife have been roundly attacked by critics in the Alabama mainstream media, particularly by corporate talk radio.
The Republican Primary Runoff for Alabama will feature three statewide races: Auditor Secretary of State, and Public Service Commissioner Place 2.  Many other districts in Alabama will also have other races on the ballot on July 15, most notably the Sixth Congressional District in Alabama where state Rep. Paul DeMarco faces Alabama Policy Institute co-founder and President Gary Palmer.
The winner of the Republican runoff election for auditor will have to face Democrat Miranda Karrine Joseph in the November 4th General Election.
Trump Truck and boat parades this weekend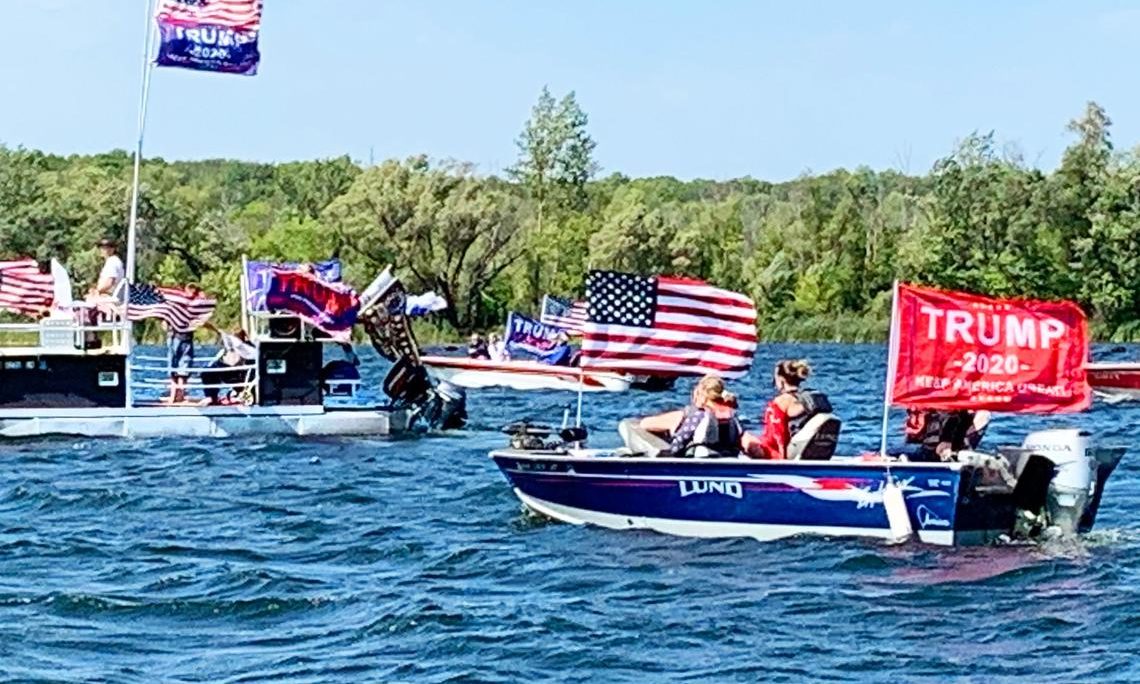 As Election Day draws near, Alabama Republicans are excited about promoting the re-election of Donald J. Trump as President and the election of Tommy Tuberville for U.S. Senate. This weekend two pro-President Trump events are happening in the state. There will be a truck parade from Ashland to Phenix City on Saturday sponsored by the Clay County Republican Party, while there will also be a boat parade on Wilson Lake in the Shoals sponsored by the Colbert County Republican Party on Sunday.
The pickup trucks will assemble at the Ashland Industrial Park in Clay County, 8240 Hwy 9, Ashland. There is a pre-departure rally at 10:00 a.m. central standard time. The trucks will depart at 11:00 a.m. and then proceed on a parade route that will take them into the bitterly contested swing state of Georgia. The Trump Pickup Parade will wind through east Alabama and West Georgia traveling through LaGrange and Columbus before concluding near the Alabama/Georgia line in Phenix City, 332 Woodland Drive, Phenix City at approximately 2:00 p.m. central time. Speakers will begin at 3:00. Trump flags will be on sale at the event.
The Phenix Motorsports Park will be hosting what sponsor hope could possibly the world's largest Pickup Tuck parade in U.S. history that is routing over 50 mile through Georgia in effort to "pickup" President Trump's numbers in GA.
A number dignitaries have been invited to address the Phenix City rally, including Coach Tuberville. Former State Sen. Shadrack McGill, Trump Victory Finance Committee member former State Rep. Perry O. Hooper Jr., and Paul Wellborn, the President and CEO of the largest Family owned Kitchen Cabinet manufacture in the USA are among the featured speakers who have committed to speak at the event.
Entertainment will be provided by: Charity Bowden, an up and coming country music singer who was the runner up on "The Voice". Charity will sing 'I am Proud to be an American' as well as songs from her Voice performances. The McGill Girls will also perform. The three beautiful and talented sisters will be singing patriotic songs in three part harmony. Geoff Carlisle, a professional DJ will be keeping the crowd pumped with music and entertainment.
Following the speakers and the entertainment there will Trump truck-vs- Joe Bidden truck races down the drag strip for the finale.
The Northwest Alabama boat parade will be on Sunday. The boats will gather at 2:00 p.m. near Turtle Point and then the flotilla will parade around the open waters of Wilson Lake til 3_00 p.m.. There will be a contest for best decorated Trump boats.
Trump supporters have held a number of large boat parades across the state to show their support for the re-election of Pres. Trump.
Boat parade sponsors say that this parade will be: pro-American, pro-law enforcement, pro-military.