Fitzgerald Washington Joins Bentley Administration as Department of Labor Commissioner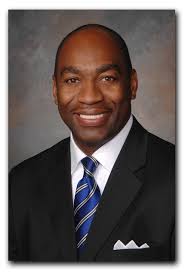 By Brandon Moseley
Alabama Political Reporter
On Wednesday, July 9, Alabama Governor Robert Bentley (R) announced that he has appointed Fitzgerald Washington to serve in the Bentley Administration as Commissioner of the Alabama Department of Labor.
Governor Bentley said, "Fitzgerald Washington has a strong business background with a wealth of knowledge and experience, and is uniquely qualified to serve as Labor Commissioner. I am honored he is joining us to lead this important state agency."
Fitzgerald will play a fundamental role as we work to provide employment opportunities for Alabamians looking for a job. I appreciate his willingness to serve in my administration, and I know he will be an honest and dedicated Labor Commissioner."
Fitzgerald Washington said, "I am honored that Governor Bentley has entrusted me to serve as Commissioner of the Alabama Department of Labor.  My mission as director is to continue the department's efforts to help unemployed Alabamians find a job and ensure certain unemployment compensation benefits are available to them. The Governor's overall mission is job creation, and the Department of Labor will work hand-in-hand to help the Governor with that mission."
Fitzgerald Washington worked for fifteen years at The Buffalo Rock Company where he served as Corporate Marketing and Sales Director handling the company's multicultural marketing initiatives before being promoted to General Sales Manager in 2002.  As General Sales Manager, Washington was responsible for maximizing brand portfolio for the company's retail sector.  Washington also developed a hiring and retention process for the company's Tuscaloosa distribution center.
Washington has experience in human resource management, marketing strategies, operations management and strategic development.
In 2013, Washington was the Chairman of the Chamber of Commerce of West Alabama, where he helped create the Minority Business Council to foster growth and competitiveness of minority-owned businesses in West Alabama.
Fitzgerald Washington has also been involved with: the Druid City Business League, the Black Warrior Council Board, BB&T Bank Advisory Board, Board of Visitors for the University of Alabama College of Continuing Studies and served on the DCH Health Systems Foundation Board of Directors.
Governor Bentley also appointed Washington to the Alabama Workforce Council.  Last week Governor Bentley announced appointments to the Alabama Workforce Council which includes:  Zeke Smith from Alabama Power; Blaine Galliher with the Office of Governor Robert Bentley; Dr. Joseph B. Morton, the Alabama Business Education Alliance; state Representative Mac Buttram (R); Raymond W. Perez, Honda Manufacturing of Alabama LLC; Jerry Mays, the former Mayor of Phil Campbell; Dale Greer with the Cullman Economic Development Agency; Fitzgerald Washington, Buffalo Rock Company; Mike Kitchens, American Cast Iron Pipe Company; Tim McCartney, McCartney Construction Company Inc. Keith I. Weil, Golden Dragon Copper Tubing; Charles (Chuck) DiLaura, Neptune Technology Group Inc.; Allen Harris, Bailey – Harris Construction; Kelvin J. Hill, Georgia Pacific; Jed Downs from Qualico Steel; Michael D. Davis, Toray Carbon Fibers America Inc.; Arthur J. Tipton, Ph. D. with the Southern Research Institute;  David A. King, Dynetics Inc.; Norman A. Crow, D.T. & Freight Company; Philip C. Johnston Mercedez Benz U.S International; Bill Caton, Associated General Contractors; Jennifer Himburg, ALFA; Kasey Myers, GKN Aerospace Alabama Fuel Systems; Sandra Koblas, Austal Ship Building; Tom Bates, Evonik Industries; Michelle Hurdle, Airbus Americas Inc.; Cleveland Poole, Pioneer Electric Cooperative Inc.; George Clark, Manufacture Alabama; Mike Bruner, International Paper; Philip C. "Chap" Jackson, Coosa Composites; and Terry Waters with the Governor's Office of Workforce Development.
Washington's appointment is effective August 4, 2014.
COVID-19 hospitalizations in Alabama continue surge
On Monday, 1,335 patients with COVID-19 were being cared for in hospitals statewide, the most to date.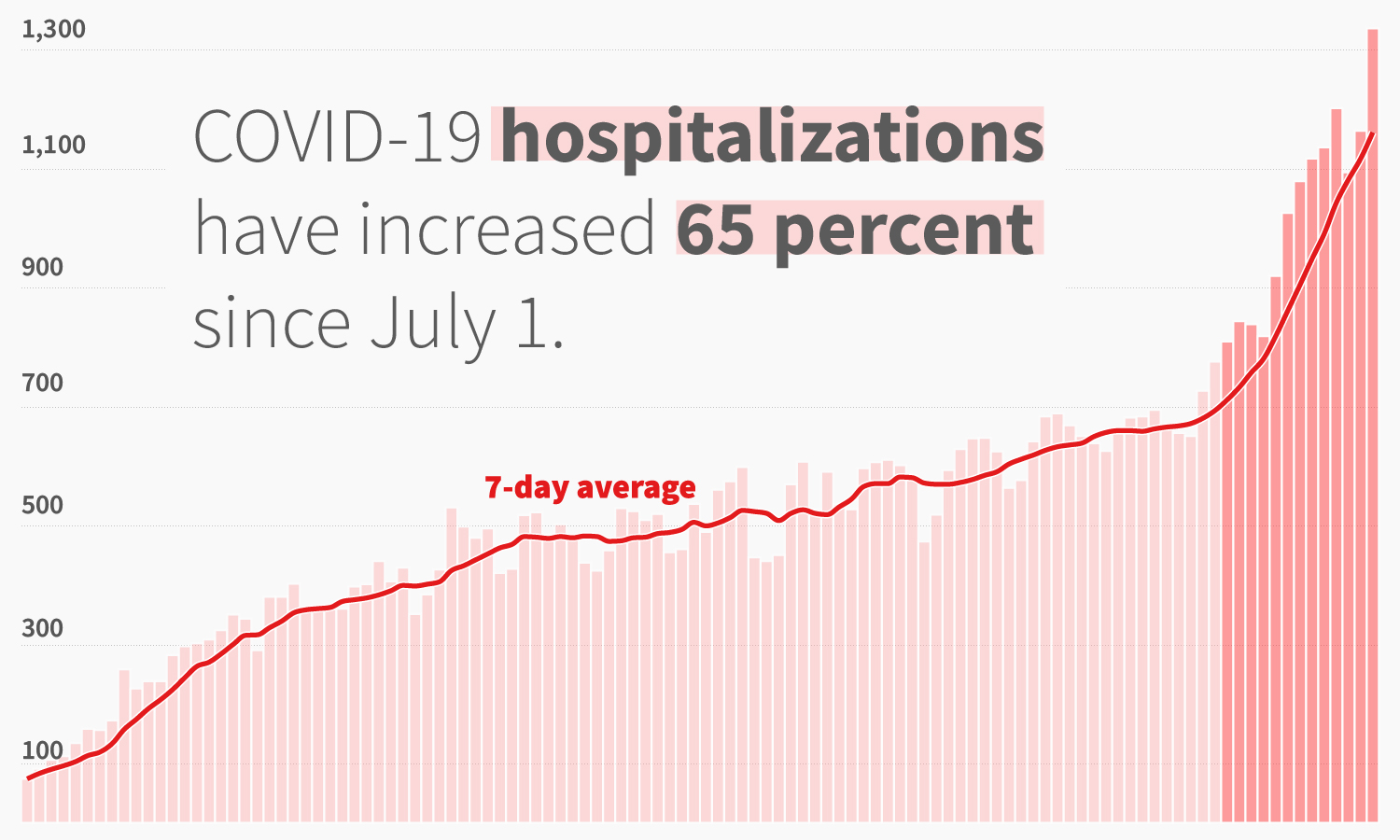 Alabama on Monday saw the highest number yet of COVID-19 patients in hospitals since the start of the pandemic, and the second-highest single-day increase in coronavirus cases on record. 
On Monday, 1,335 patients with COVID-19 were being cared for in hospitals statewide. That was 172 more COVID-19 patients than were hospitalized the previous day — and the largest single-day increase in hospitalization numbers reported by the Alabama Department of Public Health.

The last record number of hospitalized COVID-19 patients in Alabama was on Friday, when 1,201 people were being treated statewide. The increase Monday is also 134 more patients than were being care for on Friday.
Friday was the sixth straight day of record-breaking COVID-19 hospitalizations in Alabama. Friday also saw the second-highest number of deaths in a single day in the state, when ADPH confirmed 35 new deaths as a result of COVID-19, nearly breaking the previous record of 37 set on May 12.
On Monday, the state also added 1,860 to Alabama's total case count, bringing the cumulative total now to 54,768 confirmed cases. That's the second-highest single-day increase in cases since the start of the pandemic. With 25,783 people presumed to have recovered from the virus, and at least 1,096 dead, more than half of the state's cases, or 27,889, are presumed to be active.

Testing has ticked up slightly in the last few weeks — Alabama's seven-day average of tests conducted was 9,176 on Monday, 93 more than the previous high set on July 5 — but the percentage of tests that are positive continues to increase as well, a sign that new cases aren't just due to more testing. 
The seven-day average positivity rate Monday was 16.18 percent, which was almost 30 percent higher than it was a week ago. Taking into account the Alabama Department of Public Health's incomplete testing data on July 9 and in early April, which threw off the positivity rate, Monday's seven-day average was the highest on record for Alabama. 
Public health officials say that the percent of tests that are positive should be at or below 5 percent or there's not enough testing being done and cases are going undetected. 
Madison County continues to see a surge in new cases. The county added 267 new coronavirus cases on Monday, and over the last week added 1,044 new cases, which was 70 percent more than were added the week before. Madison County's positivity rate this week has been roughly 16 percent. 
Jefferson County followed closely behind Madison County, adding 266 new cases Monday and 1,602 cases within the last week, which was a 30 percent increase from the week before. 
In Mobile County, there were 157 new cases Monday.
Mobile County's weekly total of new cases for the last week was 23 percent higher than the previous week.