Former Vice President of Alabama Policy Institute Endorses DeMarco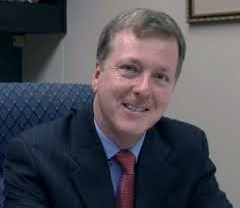 Staff Report
In a stunning rebuke of his old boss Gary Palmer,  the former vice president of the Alabama Policy Institute Michael Ciamarra sent out an email endorsing Rep. Paul DeMarco for CD 6.
Dear Friends,
As the former vice president of the Alabama Policy Institute, I am very proud to endorse PAUL DEMARCO for Congress. I have worked with Paul for years, and know firsthand his energetic commitment to the hard working men, women and families he represented in the Legislature.
Paul deeply impressed me and so many others with his resolute dedication to conservative principles, real solutions and reforms. That is why legislators, mayors, every Shelby County commissioner, small business owners, and many Alabama groups representing thousands have also endorsed Paul.
What is Paul like as a person? He is absolutely honest, thoroughly above-board and results-oriented. Paul's impeccable integrity and record is well known. Paul is an energetic, hardworking true public servant putting community first. He asks questions, seeks out the facts and builds a team when he tackles issues. Paul works well with all. His sincerity, common sense and trustworthy effectiveness are beyond reproach.
Paul has remained a gentleman through all of the unbridled, preposterous attacks and smears hurled at him from the cynical political opposition.
I had been involved with Alabama public policy for many years. I served you as the chairman of the Alabama Republican Party's resolutions committee. I was Governor Fob James' policy director and an advisor to former Speaker of the House Newt Gingrich and the local Mitt Romney campaign. Paul was one of the very first I would contact to discuss issues and policy ideas. Paul always wanted to obtain perspective and ideas from many different groups as he worked on his legislative proposals.
Paul constantly worked on legislation with his colleagues to create jobs and economic opportunities. He promoted policies that preserve and protect our families and seniors. He always looked for innovations in public policy and ideas to better serve Alabama, and he sought out leaders in the community and hardworking taxpayers for their ideas and input. He is steadfast in his commitment to a downsized, efficient government. He was incredibly vigilant that taxpayer dollars not be wasted by the bureaucracy or squandered by special interests.
Paul has had to actually VOTE on legislation. He has had to do the hard detailed work in researching issues, talking with stakeholders, being cheerfully persistent in negotiations with proponents and opponents, debating public policy, participating in long committee meetings, and working through the real world legislative process. 
When he first was elected to the Alabama Legislature, Paul hit the ground running and passed one of the very first state government transparency and accountability bills (Act 2006-630). The Republican Party was in the minority in the Legislature at that time, but Paul made such a compelling case for government transparency. It passed when the naysayers said it couldn't be done. The result was one of first measures that paved the way for the inevitable passage a few years later of sweeping accountability and ethics reforms by the Republican majority elected in 2010.
Paul along with just a handful of other state legislators laid out the framework early on for ethics reform and campaign finance reforms that would eventually pass by the new Republican legislative majority. One of the centerpieces of this package of reforms was Mandatory Ethics Training. Paul's legislation (Act 2010-762) required ethics training for all elected officials, registered lobbyists and state and local government employees. He had introduced it earlier, and it finally became law when the Republicans won control of the Legislature.
Paul was one of the first legislators to press government bureaucrats for answers on Medicaid fraud and mismanagement. I was there when he did so. Paul was one of the first legislators to speak out on the need for strategic planning regarding costs and implications of Alzheimer's disease (Act 2009-832). 
Paul and Senator Jabo Waggoner passed legislation to require important heavy trucking transportation safety rules (Act 2009-143) which, as a result, has saved lives. This year, Paul and Sen. Waggoner again teamed up and introduced legislation to bring transparency and accountability to the mismanaged, dysfunctional Birmingham Water Works Board. While the bill didn't pass, they fought hard and didn't back down against a legion of high paid lobbyists and special interests.
I saw Paul's remarkable effectiveness from the first day when he was first elected, right down through the present time when, just recently, Governor Robert Bentley signed into law Paul's legislation Taxpayer's Bill of Rights. Paul assembled a great team that worked tirelessly for years on this bill and they never gave up. The new law ensures fairness to taxpayers and businesses who appeal unfair tax decisions or assessments without having to worry that the tax collector has an unfair advantage. (Act 2014-146)
There are dozens and dozens of other issues with which Paul has been involved: as chief sponsor of important pro-business bills, a co-sponsor of critical government accountability legislation and pro-family legislation or assisting his colleagues in the House with passage of their bills. Paul has been tireless in his advocacy of conservative reforms from the first moment he was elected to the Alabama Legislature, and he will do so the moment he enters Congress. Paul's opponent has never had to vote on any bill, issue, education or general fund budgets – ever. We need someone that is tested, responsible and ready to handle the pressures that such an enormous job as Congress will be. And Paul DeMarco's experience will be invaluable.
Campaign promises don't mean anything unless they can be backed up by a 'real world' record of accomplishments and proven, verifiable actions. Paul's record has earned him this solid trust by his legislative votes and the absolute confidence voters have placed in him to represent their interests time and time again. Indeed, both his words and his actions are real and sincere.
Our nation is facing serious times, and the decisions made in Washington can dramatically impact our future and our grandchildren's future. Paul's trustworthy character, his vast experience, and his deep abiding faith have truly prepared him well to honorably and confidently serve the people of Alabama's Sixth District.
Electing our representative to the United States House of Representatives is an extraordinarily important responsibility, and we need someone who is well prepared, experienced in the real world and complexities of the legislative process, someone who understands the issues and is very successful at building goodwill, coalitions and positive comradeship with his legislative colleagues. I urge you to review Paul DeMarco's record and respectfully ask for your vote for him.
Sincerely,
Michael Ciamarra
Vaccines should protect against mutated strains of coronavirus
Public health experts say it will be some time before vaccines are available to the wider public.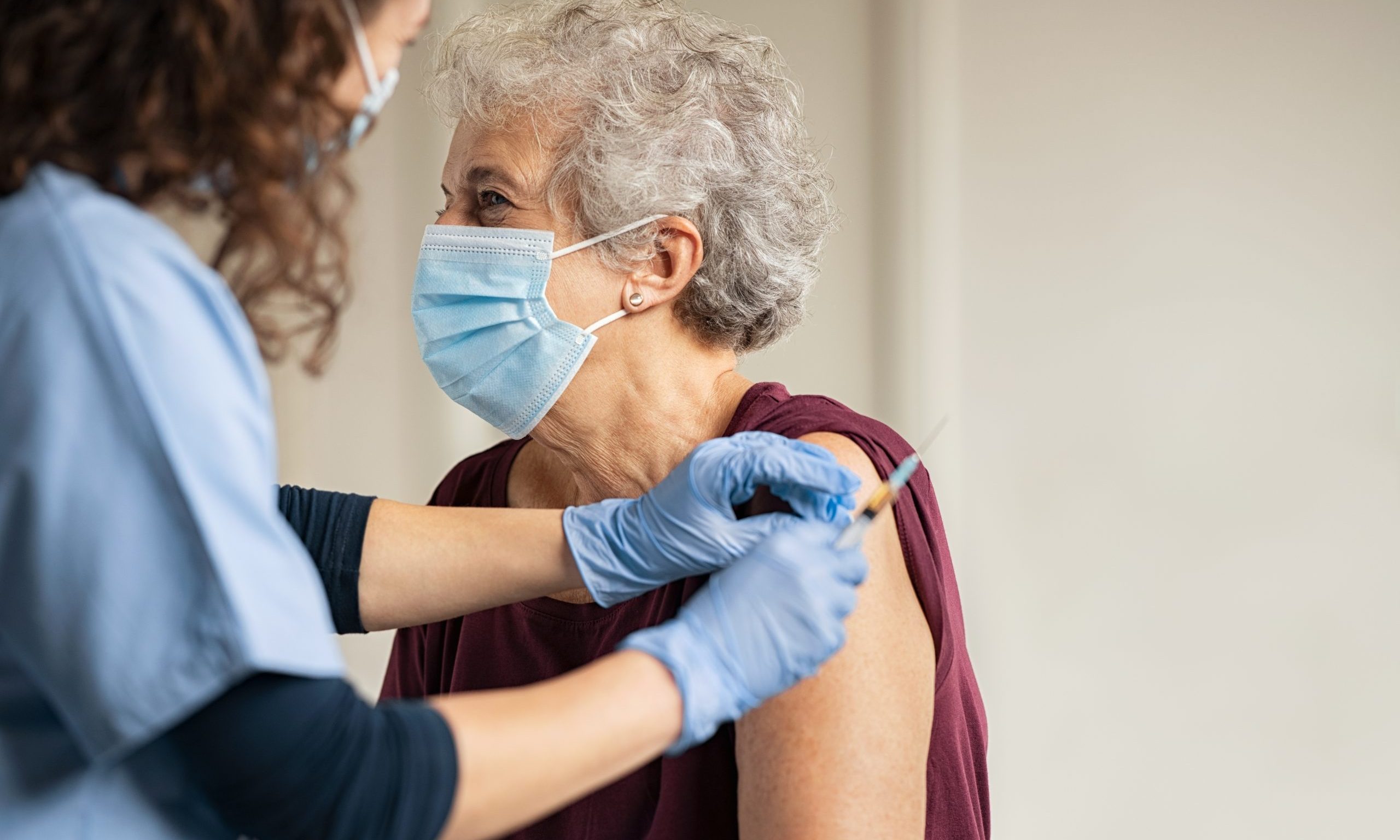 Multiple vaccines for COVID-19 are in clinical trials, and one has already applied for emergency use authorization, but how good will those vaccines be against a mutating coronavirus? A UAB doctor says they'll do just fine. 
Dr. Rachael Lee, UAB's hospital epidemiologist, told reporters earlier this week that there have been small genetic mutations in COVID-19. What researchers are seeing in the virus here is slightly different than what's seen in the virus in China, she said. 
"But luckily the way that these vaccines have been created, specifically the mRNA vaccines, is an area that is the same for all of these viruses," Lee said, referring to the new type of vaccine known as mRNA, which uses genetic material, rather than a weakened or inactive germ, to trigger an immune response. 
The U.S. Food And Drug Administration is to review the drug company Pfizer's vaccine on Dec. 10. Pfizer's vaccine is an mRNA vaccine, as is a vaccine produced by the drug maker Moderna, which is expected to also soon apply for emergency use approval. 
"I think that is incredibly good news, that even though we may see some slight mutations,  we should have a vaccine that should cover all of those different mutations," Lee said. 
Researchers at the University of North Carolina at Chapel Hill and the University of Wisconsin-Madison found in a recent study, published in the journal Science, that COVID-19 has mutated in ways that make it spread much more easily, but the mutation may also make it more susceptible to vaccines. 
In a separate study, researchers with the Commonwealth Scientific and Industrial Research Organisation found that while most vaccines were modeled after an earlier strain of COVID-19, they found no evidence that the vaccines wouldn't provide the same immunity response for the new, more dominant strain. 
"This brings the world one step closer to a safe and effective vaccine to protect people and save lives," said CSIRO chief executive Dr. Larry Marshall, according to Science Daily. 
While it may not be long before vaccines begin to be shipped to states, public health experts warn it will be some time before vaccines are available to the wider public. Scarce supplies at first will be allocated for those at greatest risk, including health care workers who are regularly exposed to coronavirus patients, and the elderly and ill. 
Alabama State Health Officer Dr. Scott Harris, speaking to APR last week, urged the public to continue wearing masks and practicing social distancing for many more months, as the department works to make the vaccines more widely available.
"Just because the first shots are rolling out doesn't mean it's time to stop doing everything we've been trying to get people to do for months. It's not going to be widely available for a little while," Harris said.