Today's Election Includes Cotton Amendment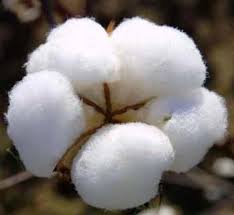 By Brandon Moseley
Alabama Political Reporter
We have been talking about today's Republican Primary Runoff since before the Republican Primary. Republican voters go to the polls on Tuesday, July 15 to select their nominees: for Secretary of State, for Auditor, and for Public Service Commission Place 2.  Republicans in Congressional District 6 need to select who their nominee for Congress will be.  Numerous other races are also on many Republican Runoff ballots.  Alabama Senate District 17, Senate District 30, Senate District 22, Senate District 1, and House Districts 12 and 43 are just a sample of the races being decided on Tuesday.
There are no state wide Democratic candidates on the ballot and the Alabama Political Reporter is not aware of a runoff for a Democratic seat in the legislature.  Democrats as well as independents do have a reason to vote even if they have no candidates to vote for or against and that is the amendment to the state constitution.
All Alabama voters will have the opportunity on Tuesday to vote on the Alabama Cotton Producer Assessment Refund Amendment otherwise known as Amendment 1.
Currently, Alabama cotton producers levy a fee of $1 per bale of cotton through a voluntary checkoff program to finance cotton research, education, and promotional programs.  A refund policy is available to cotton farmers and according to information provided by David Pinkleton approximately 7% of the farmers request it.  A yes vote for amendment one would empower Alabama cotton farmers to hold a referendum on making the cotton checkoff mandatory.
A recent Cygnal poll showed that 32% of likely Alabama runoff voters support amendment one while only 23% oppose.  44% are still undecided.
Alabama Farmers Federation Cotton Division Director Carla Hornady said,"It's encouraging to see these poll numbers and to know voters understand the importance of allowing cotton farmers to make a decision about their own industry."
Hornady said, "With four days remaining before the election, it's important for cotton farmers to continue educating other voters about the amendment.
Farmers can find additional information and resources on Amendment 1 online at ChooseCotton.com."
The State cotton checkoff funds cotton research, educational and promotional activities.
The Chairperson of Conservatives for Good Government David Pinkelton is urging voters to vote no on Amendment One.  Pinkelton said, "The Alabama Department of Agriculture and Industries (AGI) is responsible for administering the checkoff program and collecting the fee from producers at cotton gins across the state.  AGI submits the collected funds to the private Alabama Cotton Commission each quarter for disbursement.  The Alabama Cotton Commission is comprised of 11 cotton farmers from across Alabama who serve without compensation."
Pinkleton continued, "Amendment 1 seeks to eliminate the refund policy for cotton farmers who choose not to participate in the checkoff program.  If passed, Amendment 1 will limit choice in the marketplace for cotton growers across Alabama.  As an advocate of choice in education and business, cotton producers should be afforded the same opportunity as parents to decide where to send their kids to school or businesses to choose how to operate with respect to their faith.  The checkoff program uses a government bureaucracy, in this case AGI, to establish the eligibility requirements and mechanism for collecting the fee on cotton producers in Alabama.  As an advocate of limited government, usage of a governmental agency to administer, collect, and disperse funds via the cotton checkoff program is inappropriate."
Alabama Commissioner of Agriculture John McMillan (R) told WSFA's Max Reiss, "Whether there'll be a refund or not, that's what it boils down to."
Commissioner McMillan said that a yes vote means there will be a referendum of the farmers, "The people who grow cotton would decide whether to continue to refund the check-off amount of money, which is a dollar per bale and that's processed at the gin."
If voters pass amendment one and then cotton farmers passed the motion in a referendum the amount of money refunded that would go to the checkoff is just about $40,000 per year.
McMillan told Reiss that why it is on next week's ballot instead of the November 4 General Election is so that this issue could be settled before the cotton harvest.  "I think it has to do with the harvest times.  The logic to me is that in the event it passes then that referendum would be a in a position to collect those check offs at the fall harvest time."
St. Clair County Circuit Clerk Annette Manning (R) told the Alabama Political Reporter on Thursday that voters who want to vote on the amendment; but do not want to vote in a party primary runoff should ask their poll workers for an amendment only ballot.
According to the U.S. Department of Agriculture, Alabama cotton growers produced 590,000 bales of cotton in 2013 worth an estimated $213 million.
Polls will open at 7:00 am and close at 7:00 pm.
Prosecution accepts misdemeanor plea in high-profile environmental administrator's case 
The plea deal came shortly before Jefferson County Circuit Court Judge Stephen C. Wallace was to hear arguments on selective and vindictive prosecution.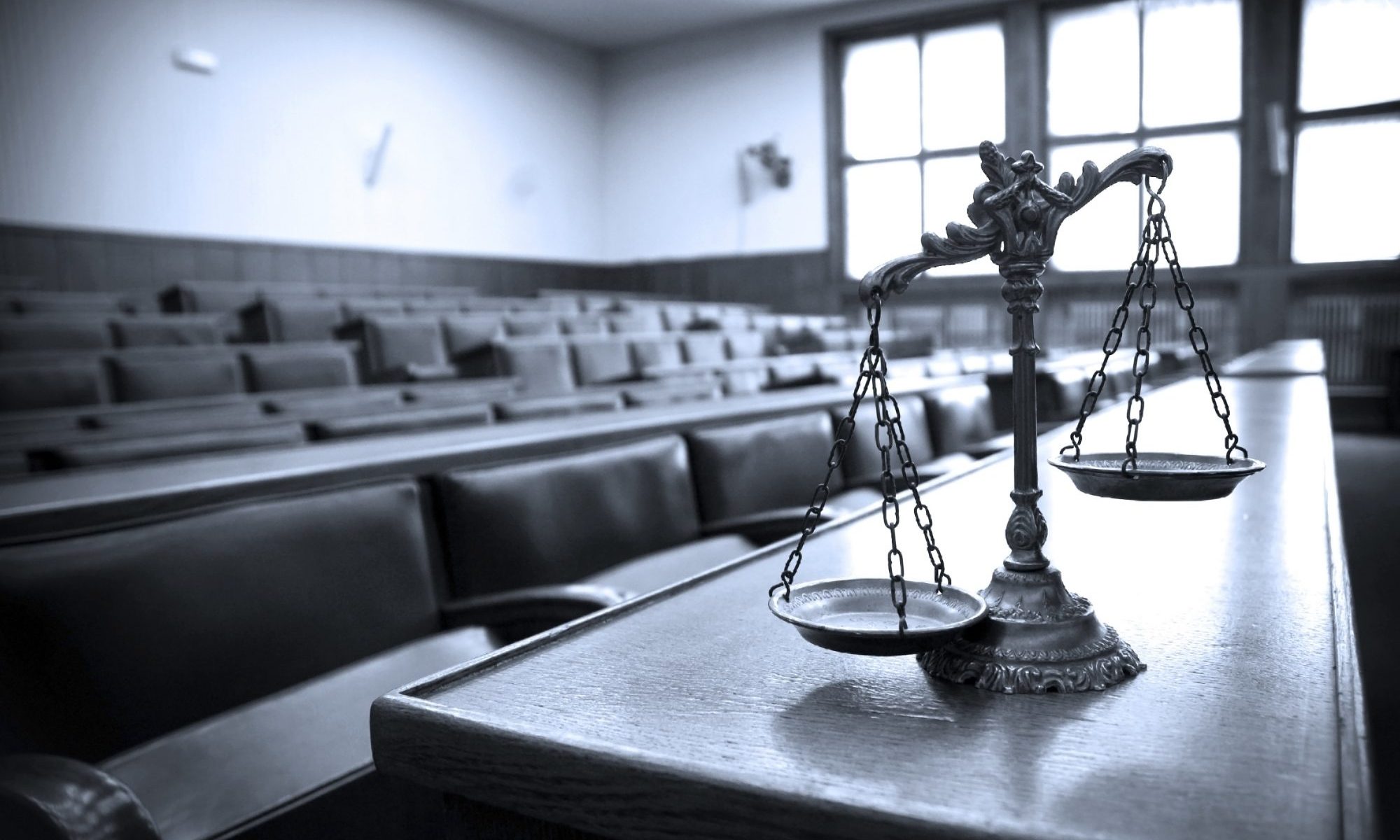 Almost two years ago, Trump administration EPA Region 4 Administrator Onis "Trey" Glenn III was charged with more than a dozen state felony ethics violations. On Monday, he pleaded guilty to three misdemeanor charges after reaching a plea agreement with the prosecution.
The plea deal came shortly before Jefferson County Circuit Court Judge Stephen C. Wallace was to hear arguments on selective and vindictive prosecution.
According to a statement from the Ethics Commission at the time, Glenn, along with former Alabama Environmental Management Commissioner Scott Phillips, was charged after a Jefferson County grand jury returned indictments against the two on Nov. 9, 2018, according to a statement from the Ethics Commission.
Rather than moving forward with the case, prosecutors dropped the felony charges against Glenn. They opted to reach an agreement to accept a plea on three counts of "unintentional" violations of the ethics code. Glenn received a two-year suspended sentence for his actions.
"In the interest of efficiency, we were pleased to take advantage of the opportunity to resolve this matter," Glenn's attorney Matt Hart told APR when reached for comment. "My client pleaded to unintentional, misdemeanor violations of the ethics law, and the matter is concluded."
Questions surround the prosecution's decision to settle the case for a confession to minor offensives in such a high profile case. Still, from the beginning, the case was marred by allegations that the Alabama Ethics Commission's lawyers had mishandled the investigation and indictments.
Indictments against Glenn and Phillips were reported by AL.com even before the pair was arrested or served with the indictments. In AL.com's report, Ethics Commission Executive Director Tom Albritton said that then-Jefferson County District Attorney Mike Anderton had requested the Ethics Commission help indict the two men.
As first reported by APR, shortly after Glenn and Phillips' indictments, Albritton and his team's actions raised serious questions about the process that led to charges against the two men. APR reported that Albritton and Ethics Commission lawyer Cynthia Propst Raulston approached Anderton, and he did not request help with the case from the commission, as was reported in AL.com.
Later, APR confirmed that the Ethics Commission approached Anderton, contradicting Albritton's public statement. In a sworn statement given on Feb. 9, 2019, Anderton said it was Ethics Commission lawyers who approached him, as first reported by APR in November of last year.
According to Anderton, in the fall of 2018, Propst Raulston approached him because "she had a case she wanted to present to the Jefferson County Grand Jury."
He further states, "I told Ms. Raulston that I would facilitate her appearance before the grand jury but that my office did not have the resources to support her case. I also told her that she would have to prosecute the case herself."
These and other aberrations came into sharper focus when Hart — the state's most famous prosecutor of his generation turned defense attorney — began diving into the particulars of the prosecution's case.
Glenn's defense argued from the start that procedural process was circumvented when Albritton and Propst Raulston took the complaint directly to a grand jury rather than the Ethics Commission as prescribed by the Legislature.
An ethics commissioner told APR privately that the commission was never informed about a complaint against the two men, nor was the investigation.
According to internal sources, actions taken by Albritton and Propst Raulston created turmoil at the commission and raised a question about who would prosecute the case on the state's behalf.
During the process, Albritton, Propst Raulston, and other attorneys for the commission asked the attorney general's office to take over the case; however, according to sources within the office, the AG turned them down after a review found "statutory problems" with how the case against Glenn and Phillips was handled.
In a motion to dismiss, the defense said, "In sum, the Ethics Commission Staff trampled Mr. Glenn's rights in obtaining the indictment without giving him his required notice and an opportunity to be heard as required by the Alabama Ethics Act, and then after indictment denied him notice as guaranteed by the Grand Jury Secrecy Act and failed to protect his presumption of innocence as required by the Rules of Professional Conduct."
While not explicitly noted in the motion to dismiss, the relationship between environmental group GASP and the prosecution was a subject that would have been heard in the hearing on selective and vindictive prosecution.
Immediately following Glenn and Phillips' indictment, GASP posted a celebratory tweet, even taking credit for the indictment.
Just so y'all know, Gasp made this possible. We were the ones whose presentation was shared by Glenn and Phillips. We paid for the exhibits in PACER so we could piece this story together. We did the leg work and the organizing. We need your support to keep doing it! https://t.co/5ubmIMciEQ

— GASP (@gaspgroup) November 13, 2018
Former GASP director Stacie Propst is the sister of Ethics Commission lawyer Propst Raulston who presented the case to the Jefferson County grand jury.
While many in the environmental community celebrated Glenn's indictment, the defense argued the prosecution took an illegal short cut to indict him, which denied Glenn due process and amounted to selective and vindictive prosecution.
Monday's plea agreement ended the two-year drama without further exposure as to what happened behind the scene. Phillips's case is still pending.