Hubbard Suffers Defeat with Harbison Win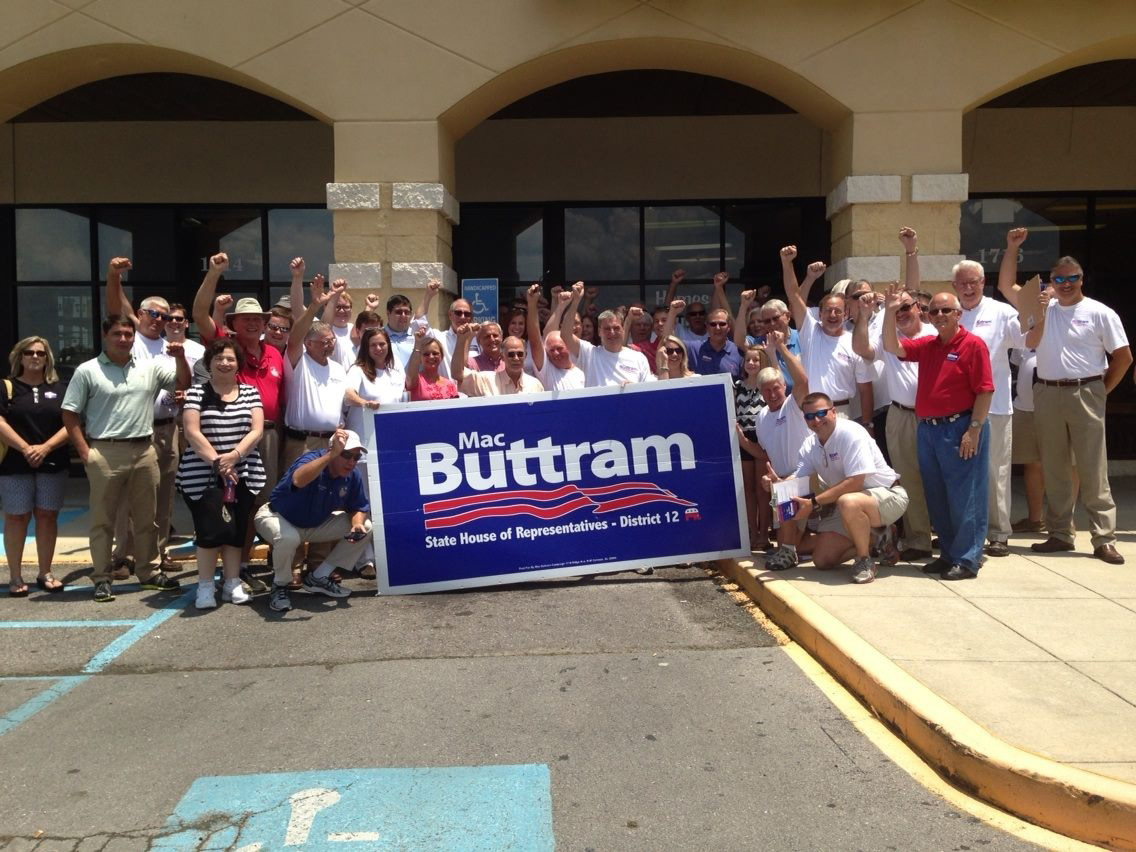 By Bill Britt
Alabama Political Reporter
MONTGOMERY—Speaker Mike Hubbard and former Gov. Bob Riley poured hundreds of thousands of dollars into the House race in District 12, only to come up embarrassed and empty-handed.
Hubbard even employed a large force of current legislators to descend on Cullman County, in a vain attempt to recuse his handpicked man from disaster.
However, Good Hope Mayor, Republican Corey Harbison, soundly defeated incumbent Rep. Mac Buttram, R-Cullman, by an overwhelming 10 percentage points. But, the biggest loser of the day was Hubbard, who no longer has a fool-proof closure vote in the House.
By contrast, the biggest winner was Dr. Henry Mabry and the Alabama Education Association (AEA), who added another pro-education republican to the State House.
While talking heads and others in the media have routinely pronounced educator's influence dead, the fact that Harbison and 6 other insurgent republicans fought back against the Hubbard/Riley machine and won, should change the narrative.
This would be the equivalent of Speaker of the United States House of Representatives John Boehner, losing almost 40 seats to republicans, who did not back his leadership or agenda.
In any world outside of Alabama Hubbard's failure would be front page news. But to date, the media has neglected to tell of Hubbard's stunning reversal of fortune. There will still be a Republican Supermajority in the House but not a Hubbard controlled one.
For the last four years, Hubbard, Riley, along with the BCA chief Billy Canary, have worked tirelessly to break the back of the once powerful teacher's organization. Over the last four years, Hubbard and company have launched a relentless barrage against Mabry, personally and professionally. Mabry has responded with a methodical plan to win in special elections and now in the Republican primary.
With the backing of educators and pro-education conservatives, Harbison's victory was a major step toward balancing power between the Business Council of Alabama (BCA) and the AEA.
To the surprise of many, the AEA's wins have not come by backing democrats, but by encouraging pro-education, conservative republicans to run for office. Many social conservatives, as well as Tea Party activists, have back the same candidates as the AEA, because they fear the out of control "pro-business" agenda that is giving public education funds to private organizations. The social conservatives also recent the fact that candidates like Buttram have backed a flurry of bills that have expanded alcohol sales throughout the State.
Not only was Tuesday's election a rebuke of Hubbard and Riley, it was also testimony to the dwindling influence of ALGOP Chairman Bill Armistead, who was on the ground in Cullman County supporting Buttram's reelection. More than a few stalwart republicans are miffed by Armistead's interference in primary elections. It is traditional for the Chairman to take a neutral position during the primaries, a tradition that Armistead has blatantly disregarded  during this election cycle.
Buttram's defeat is yet another example of voters exercising their power over Montgomery's elite machine.
Hubbard has lost another loyal lieutenant, while Mabry and pro-education conservatives have gained another ally.
Roby warns Americans to be careful this Thanksgiving
Congresswoman Roby urged Alabamians to adjust Thanksgiving holiday activities to avoid spreading the coronavirus.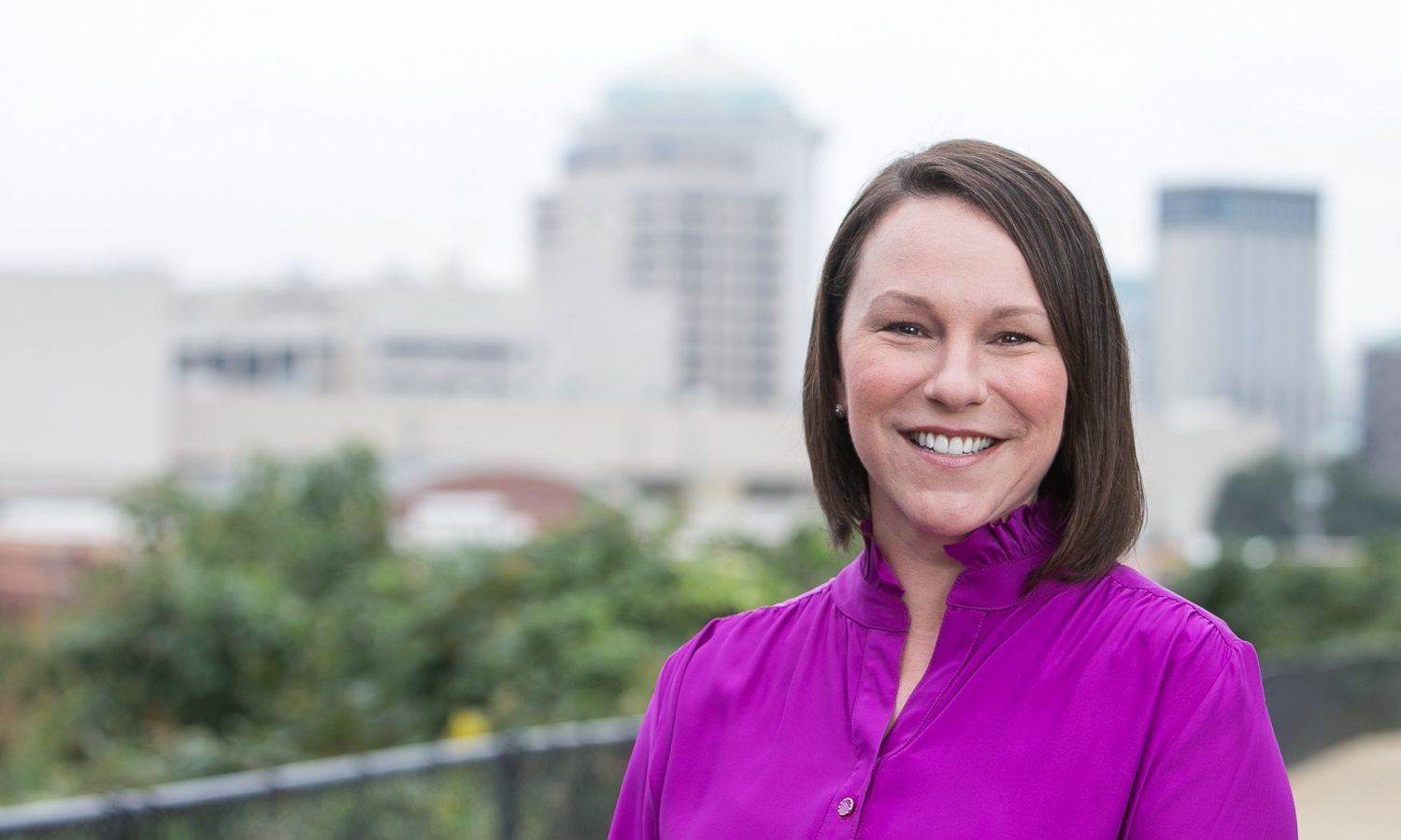 Congresswoman Martha Roby, R-Alabama, warned Alabamians to adjust their Thanksgiving holiday activities to avoid spreading the coronavirus.
"Thanksgiving is a special holiday because it provides us an entire day each year to pause and give thanks for the many blessings we have received," Roby said. "Particularly amid a global pandemic, the stress and craziness of life often make it easy to lose sight of just how much we have to be thankful for. Whether you are gathering with loved ones or remaining in the comfort of your own home, I hope we all take time to celebrate gratitude – something we may not do enough of these days."
"As we've learned to adjust our daily routines and activities throughout the course of this pandemic, we know this Thanksgiving will not look like those of the past," Roby said. "Please be mindful of any safety measures and precautions that have been put in place to help protect your family and those around you. The Alabama Department of Public Health (ADPH) released guidance that includes a list of low, moderate, and high-risk activities in order to help Alabamians have a safer holiday season. ADPH suggests a few lower risk activities such as having a small dinner with members of your household, preparing and safely delivering meals to family and neighbors who are at high-risk, or hosting a virtual dinner with friends."
Congressman Robert Aderholt, R-Alabama, echoed Roby's warning to be safe this Thanksgiving holiday.
Aderholt said: "I want to wish you and your loved ones a Happy Thanksgiving! I hope Thursday is filled with a lot of laughter and gratitude, and that you can share it with friends and family. And while we continue to navigate this Coronavirus pandemic, please stay safe this holiday season."
On Thursday, the CDC encouraged families to stay home as much as possible over the holiday weekend and avoid spreading the coronavirus.
"As cases continue to increase rapidly across the United States, the safest way to celebrate Thanksgiving is to celebrate at home with the people you live with," the CDC said in a statement before the holiday. "Gatherings with family and friends who do not live with you can increase the chances of getting or spreading COVID-19 or the flu."
The CDC has updated its guidelines to encourage families to stay home during the holiday.
The CDC said that postponing Thanksgiving travel is the "best way to protect" against the virus.
If you are sick or anyone in your household is sick, whether you think it is COVID or not, do not travel.
If you are considering traveling for Thanksgiving, avoid traveling to locations where virus activity is high or increasing.
Avoid travel to areas where hospitals are already overwhelmed with patients who have COVID-19.
Try to avoid traveling by bus, train or airplane, where staying 6 feet apart is difficult.
Avoid traveling with people who don't live with you.
You should consider making other plans, such as hosting a virtual gathering or delaying travel until the vaccine is available or the pandemic is more under control.
Discuss with your family and friends the risks of traveling for Thanksgiving.
Try to dissuade people from visiting this holiday.
If you do travel, check for travel restrictions before you go and get your flu shot before you travel.
Always wear a mask in public settings, when using public transportation, and when around people with whom you don't live.
Stay at least 6 feet apart from anyone who does not live with you.
Wash your hands often or use hand sanitizer.
Avoid touching your mask, eyes, nose and mouth.
Bring extra supplies, such as masks and hand sanitizer.
When you wear the mask, make sure that it covers your nose and mouth and secure it under your chin.
Remember that people without symptoms may still be infected, and if so, are still able to spread COVID-19. Remember to always social distance. This is especially important for people who are at higher risk of getting very sick. Keep hand sanitizer with you and use it when you are unable to wash your hands. Use a hand sanitizer with at least 60 percent alcohol.
Try to also avoid live sporting events, Thanksgiving Day parades and Black Friday shopping this year.
Roby represents Alabama's 2nd Congressional District and will be retiring at the end of the year. Aderholt represents Alabama's 4th Congressional District and was re-elected to the 117th Congress.