North Carolina Will Rewrite Common Core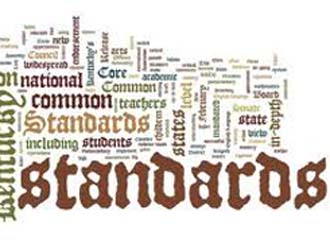 By Brandon Moseley
Alabama Political Reporter
On Tuesday, July 22, responding to a rising wave of opposition to the controversial new Common Core, Republican North Carolina Governor Pat McCrory (R) signed legislation that includes the review and revision of the State's reading and math curriculum in K-12 schools.
The law directs the North Carolina Board of Education to rewrite the Common Core standards based on recommendations from a new 11-member standards advisory commission.  The unpopular Common Core standards would remain in place until the new standards are completed.  The new curriculum likely will not be ready until the 2015/2016 school year.
The commission can choose to integrate parts of the current Common Core into the new curriculum or jettison large parts of the program in favor of new curriculum or return the state to portions of past curriculum.
Governor McCrory said in a statement that the law initiates a "much-needed, comprehensive and thorough review of standards. No standards will change without the approval of the State Board of Education. I especially look forward to the recommendations that will address testing issues so we can measure what matters most for our teachers, parents and students."
In Louisiana, popular Governor Bobby Jindal (R) has ordered that the controversial standards be jettisoned.  That executive order is being defied by Louisiana School Superintendent John White who has instructed Louisiana's school boards to implement the new national standards anyway and to ignore the governor's executive order.  Recent meetings between White and Jindal have failed to reach any kind of solution to the impasse.
Also on Tuesday, July 22 the Associated Press is reporting that a bipartisan group of 17 Louisiana legislators have filed a lawsuit against Louisiana's embattled state school board.  The suit claims that Louisiana's Board of Elementary and Secondary Education and the state department of education failed to follow the state's Administrative Procedures Act (APA) for implementing the Common Core standards.  The suit claims that the APA requires public notice, a 90-day comment period, and legislative oversight be provided prior to any changes being made to Louisiana's education standards and that these requirements were not met in the case of the Common Core standards.  The lawmakers are asking that the court issue an injunction to block the standards from being implemented.
Louisiana State Representative Brett Geymann (R) told Breitbart News, "There are many statutes in Louisiana that require the use of the Administrative Procedures Act to implement a new rule.  The Board of Elementary and Secondary Education and Department of Education are not exempt from the APA and did not follow the law in implementing Common Core; therefore, they denied the public the opportunity to be a part of the process."  "We are hopeful the court will rule Common Core invalid and we can move forward with developing our own standards with local control."
Sara Wood, an attorney and parent opposed to Common Core told Breitbart News that she believes White needs to be removed immediately as state superintendent.  "The longer BESE continues on this Common Core/PARCC path as a Board, it will continue to erode any trust in the ability of this Board to direct education in Louisiana and will bring more havoc to [the] lives of children, parents and teachers."  "In continuing to ignore parents and teachers and to defy the laws and leader of our state – Governor Jindal, and by refusing to do a proper RFP for the assessments, these principal actors are only digging a deeper hole for themselves and destroying the public perception and credibility of BESE."
Meanwhile on Tuesday, July 22 anti-Common Core activists attended Blaze Television movie events Tuesday night in over 600 theatres across the country including in Alabama.  The 'We Will Not Conform' event educated participants on strategies for advocating for repeal of the controversial new standards.
Mississippi Governor Phil Bryant (R) has recently announced his ardent opposition to the Common Core education standards on Thursday, June 19.  Governor Bryant told the 'Jackson Clarion-Ledger', "I think Common Core is a failed program, and the United States is beginning to realize that."  "Governors all across America are realizing states can do it better."
While Common Core is under assault in many states, in Alabama, Senate President Pro Tem Del Marsh (R) from Anniston and the Republican controlled state school board have defied resolutions by the Alabama Republican Party Executive Committee demanding that Alabama also opt out of the unproven and untested Common Core educational standards.  Bills to repeal Common Core were introduced in both 2013 and 2014, but lacked the support of the Republican leadership and did not pass.
Whether or not the state of Alabama will continue implementing the unpopular new standards or will heed the growing calls of parents and conservatives alike to reject the new standards is a matter for the legislature to decide in the 2015 legislative session.
Print this piece
Sen. Doug Jones: COVID-19 relief should not be a partisan issue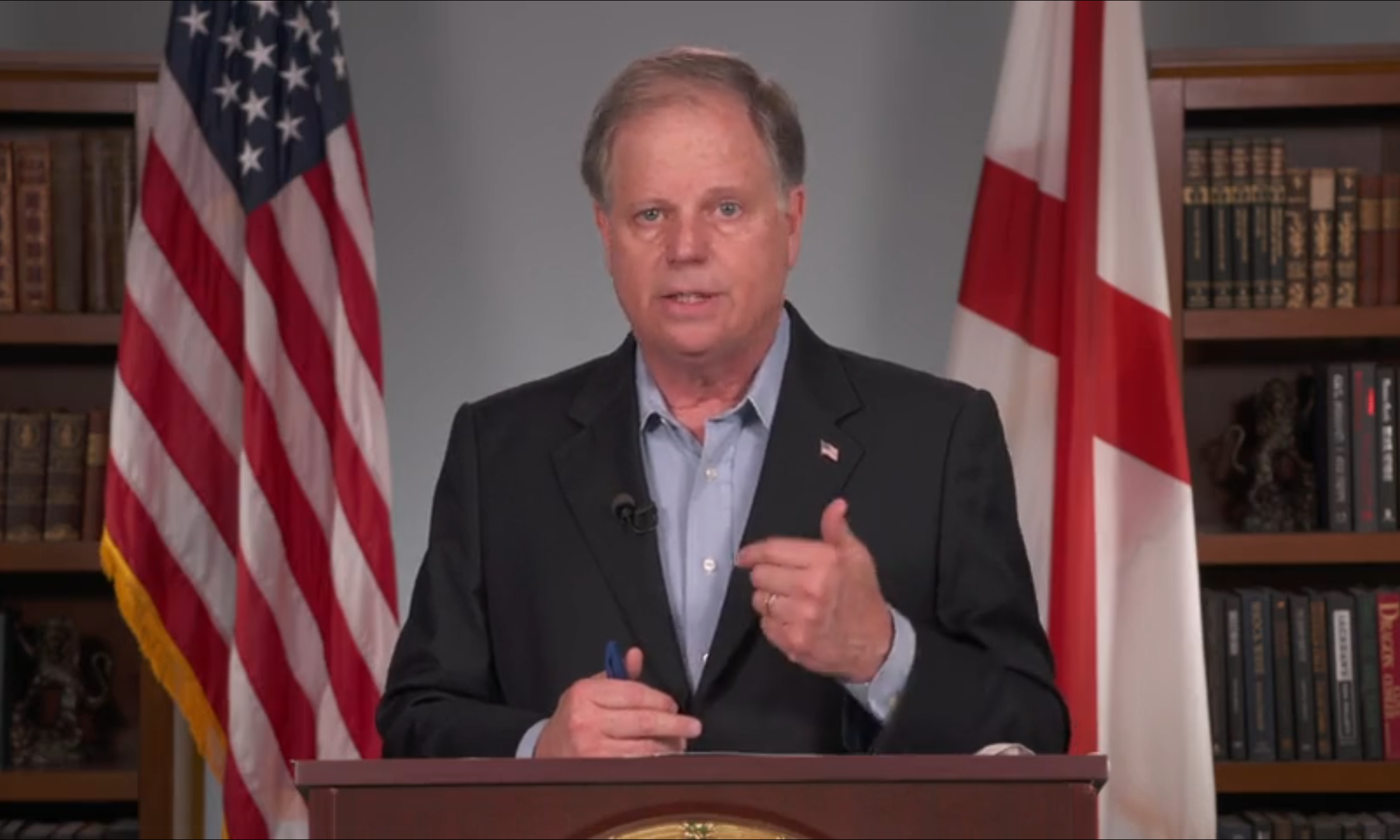 Sen. Doug Jones, D-Alabama, said Friday during a live-streamed press conference that the Senate should begin debating the next COVID-19 relief package, and Republicans in Congress should stop playing partisan politics with urgently needed COVID-19 relief.
"That bill is not perfect at all. There are a number of things in there that I don't think will be in a final bill," Jones said of the House's $3 trillion HEROES Act. "It's not perfect, but it is something to start talking about. It is a shame that Senate Republicans have made this into a partisan issue, trying to say that this was some kind of Democratic 'wish list.' It is not."
The $3 trillion relief package includes nearly $1 trillion in aid to struggling state and local governments and another round of $1,200 payments to individual taxpayers and up to $6,000 per family.
The bill, which passed the House last week along partisan lines, appropriates billions for COVID-19 testing and contact-tracing and provides money for hazard pay for essential workers, among many other provisions its 1,800 pages.
"It is a wish list for cities and counties, which we've been talking about," Jones said. "The first line essential workers that have been there that we don't need to lose — so much of our workforces in city and county governments. It's a wish list for the CDC and the NIH to continue funding for research, not just for a vaccine, but for therapeutics for how to treat this virus until we get that vaccine. It's a wish list for businesses."
The Paycheck Protection Program, which provides loans and grants to small businesses and nonprofit organizations, would also get additional funding in the new relief bill.
Jones has called for a plan to give small businesses another round of help in paying employees by using payroll processors instead of banks, which have, at times, been slow in delivering aid to businesses and have prioritized clients with whom the banks had a pre-existing relationship.
Jones urged lawmakers to consider using payroll companies rather than banks when the first installment of the Payroll Protection Program was taking shape.
The House's HEROES Act also includes provisions that clarify PPP provisions for small businesses and would ensure that PPP funding can reach underserved communities and nonprofits. It adds $10 billion for emergency grants through the Economic Injury Disaster Loan Program.
"It has a form of the program that we have — not as scaled up as much as I would lie, but it's got a program that will help keep businesses operating and their payroll operating as a supplement, an add on to the Payroll Protection Program," Jones said. "So it's a wish list, really, for the American people. It's just a shame that it has been politicized as partisan, because it should not. None of this should be partisan."
President Donald Trump has threatened to veto the House-passed legislation were the Senate to pass it, and House and Senate Republicans have decried the legislation as too expansive.
Republican members of Alabama's congressional delegation have called it Speaker Nancy Pelosi's "wish list" and U.S. Rep. Mo Brooks called it "socialist."
The 1,800-page bill also includes $175 billion in housing support, student loan forgiveness and a new employee retention tax credit.
Republicans have particularly opposed provisions in the bill that would require all voters to be able to vote by mail beginning in November and another that would temporarily repeal a provision of the 2017 Republican tax law that limited federal deductions for state and local taxes.
Trump has also opposed a provision in the bill that would provide $25 billion for the U.S. Postal Service, which has struggled amid the COVID-19 crisis and could become insolvent without support.
The HEROES Act was declared by some as "dead on arrival" in the Republican-controlled Senate. Senate Majority Leader Mitch McConnell, R-Kentucky, has so far refused to take up the bill. Senators returned back to their home states this week until early June.
"The goal when we get back is maybe … enough talks will be going on, that we can pass some legislation in a bipartisan way," Jones said. "Because there is an urgency."
Jones said he didn't believe the bill would pass as it is currently written, and that he doesn't know what the final version would look like, but "we need to be talking about it. It's a starting point," he said.
The legislation also provides $75 billion for COVID-19 testing and contact tracing, which public health experts say are essential for reopening the economy safely and avoiding a second wave of the virus in the fall.
On Thursday, Gov. Kay Ivey loosened more of the state's "safer-at-home" restrictions, allowing entertainment venues to reopen Friday and sports to resume by mid-June.
Jones urged Alabamians to continue adhering to social-distancing guidelines, to listen to public health officials and to wear masks. He said reopening the economy and preserving public health don't have to be at odds.
"I think the governor has done as great a job as she could to try to be very strategic, to be thoughtful on how to do this," Jones said. "Unfortunately, I also believe that a lot of people in Alabama are only hearing part of her message. They're only hearing the message that you can go to church, you can go to the theater, you can go out to eat, and they're not listening as much to the messages about personal responsibility."
Print this piece