PSC To Testify To EPA In Atlanta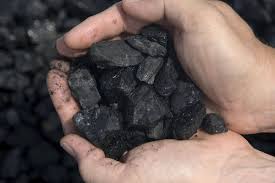 By Brandon Moseley
Alabama Political Reporter
On Monday, 28, 2014, Alabama Public Service Commission (PSC) President Twinkle A. Cavanaugh, PSC Commissioner Jeremy Oden, the Republican nominee for PSC Place 2, Chris "Chip" Beeker, and Republican National Committeeman Paul Reynolds held a joint news conference at the Alabama Coal Association headquarters in Mountain Brook.
The Alabama Political Reporter was present to report on the live event.
The foursome, along with Attorney General Luther Strange (R) and representatives from the Jobkeeper Alliance, will be participating in hearings on Tuesday and Wednesday with the U.S. Environmental Protection Agencies on new Carbon Dioxide emissions rules which threaten to close most of the remaining coal powered electricity plants in the nation.  Where earlier rules applied to new power plants, these new, Draconian standards would apply retroactively to all of our earlier plants.  Tuesday's and Wednesday's hearings will be at Atlanta's prestigious Omni Hotel.
President Twinkle Cavanaugh (R) said that she, "…will be testifying in Atlanta on behalf of all Alabamians to protect our way of life. You elected me to be your voice.  I will not back down.  We will not stand for what they are doing to our way of life in Alabama."  Twinkle promised, "I will fight for affordable electricity."  The impassioned PSC President warned that persons in Washington want to take our way of life and said that she believed that Washington should not put more burdens on families.
Cavanaugh said that Alabama Power has already spent $2.7 billion for mandates from Washington and now they are demanding that Alabama Power spend another $billion which will cost the average family in Alabama another $144 per year in electricity costs because of burdensome regulations put on us by people in Washington for benefits that of very debatable worth.
Cavanaugh said, that according to the Obama administration, Alabama's electricity rates will rise and jobs will be lost. But we already have an anemic economy.  President Cavanaugh asked that the Obama administration quit picking winners and losers in the economy.  Our future depends on affordable energy and if that best option is coal, then let it be coal.  Cavanaugh warned that the proposed new EPA rule will drive up costs of electricity in Alabama and will drive away jobs.
Alabama Attorney General Luther Strange (R) said on Facebook, "Looking forward to testifying tomorrow in Atlanta against the Obama Administration's proposed new carbon rules which will raise electrical rates and kill Alabama energy jobs."
The Place One member of the PSC, Commissioner Jeremy Oden (R) said that he wanted to speak face to face with EPA regulators because he believed that they have understated the cost of this ruling.  "We are concerned with their figures."  Oden said that he believes that there true costs of compliance will cost four times what the EPA has predicted and they have underestimated the job losses.
Oden said that, "the EPA has rushed this rule.  Where normally something like this takes years this was put together in less than a year.  We don't understand what exactly 11b will mean.  We have a lot of unclarity coming down.  Our biggest concern is EPA overreach.  Jeremy said that this is a states rights issue.  What kind of energy we use in Alabama and what our energy mix is should not be dictated by one or two people in Washington. To me this is a State issue and should be left at the state level."
Oden warned, "If this regulation goes through, your electricity rates will go up and it will effect families' pocket books."  Oden vowed that he will go to Atlanta and fight for you as citizens and he is proud that we can work together as a team.
Chris "Chip" Beeker (R) is not a member of the PSC yet.  He challenged and defeated incumbent PSC Place 2 Commissioner Terry Dunn (R) in the Republican Primary Runoff on July 15, but since no Democrat qualified to run for PSC in the increasingly Republican leaning state of Alabama, barring tragedy, the Greene County catfish farmer and rancher appears to be the next PSC Commissioner for Place 2.
Beeker, the former Greene County Commission Chairman said, "It is my pleasure to serve with two like minded people.," on the PSC.  Beeker said that when he ran he had three things he wanted to do: To protect the people and to protect our economy if it needed protecting; to create jobs and to create an improving economy; and to fight the overreach of the federal government.  Chip Beeker said, "We all believe that this is an overreach."  The EPA is way out of line.  It is not fair.
Beeker said that the administration was using war as a codeword to vilify coal.  "Our natural resources are very special to me. They are god given.  Who has the right to tell a state that they can not use what God has given?"
Beeker said that he believe that his large margin of victory over Dunn was a mandate from the people of Alabama.  "I believe in the capitalistic system," if natural gas is cheaper for electricity use gas, if coal is cheaper then use coal.
Alabama's Republican National Committee man (each state GOP executive committee elects one man and one woman to represent them on the RNC) Paul Reynolds spoke next.
Reynolds said, that in his profession of radio, "I swim daily in a sea that is filled with bureaucrats.  We have seen what is happening. This is not new to me.  We have seen many burdensome regulations lately."
Part of the Republican platform is to take a stand against any part of the Obama administration's executive overreach and its stranglehold on the economy.  Reynolds said that it is the goal of the ordinary working man to go to work so he can come home to an air conditioned house, have a nice TV to watch, and have a comfortable life.  Reynolds warned that the proposed EPA regulations will make the costs of those things all go up.  "I am talking about your standard of living if that goes into effect."  Reynolds called the regulation, "Absolutely crazy….Coal produces clean cost effective energy….What we are talking about is government run amok."
Reynolds said there are16,000 coal related jobs in Alabama that are at stake here. Reynolds said that it in the Saul Alinsky Rules for Radicals, the first thing you do is to vilify your opponent.  "I am in radio we have been vilified.  Television has been vilified now they are turning their guns on to the coal industry."  With the events in the Ukraine and the Middle East, the Obama administration should be concerned about the potential of a World War instead of something dumb like a war on coal.
President Cavanaugh said, "A war on coal makes no sense."  It drives up the cost of energy for a family and it keeps us from having good paying jobs in the state of Alabama.  The first thing than an employer moving to Alabama asks is what are their fixed costs going to be and the biggest part of that is the electricity costs.
As she prepares to face the EPA and ask them to stop all of their, "Absurd mandates," Cavanaugh said that is her, "Hope that all citizens of Alabama will be in prayer."
One member of the media asked is there would be a lawsuit if the EPA moves forward with this new ruling.
President Cavanaugh said, "Our goal today is to make sure that this rule does not go into effect.
The Alabama Political Reporter asked President Cavanaugh if they were not overstating the Alabama coal jobs lost because almost all of the coal mined in Alabama is of metallurgical quality and thus is used in the steel mills and iron plants not for burning in power plants?
Twinkle acknowledged that much of the coal mined in Alabama is metallurgical, but it will have an impact.  25 percent of the coal is burned for electricity.  "I don't believe even one job should be lost because of what is a useless rule…Why are we are war against our most bountiful natural resource.  We need to be proud of coal.  We don't need a war on our most abundant God given natural resource."
A spokesmen for the Alabama Coal Association told the Alabama Political Reporter that the EPA is coming for the coal fired power plants first, then will write new rules which will be targeted at the steel mills and industrial plants.  The coal producers are making their fight now, rather than waiting for that next fight.
Opinion | Thinking: I'll know it when I see it
"Have we accumulated so much knowledge that we know nothing?"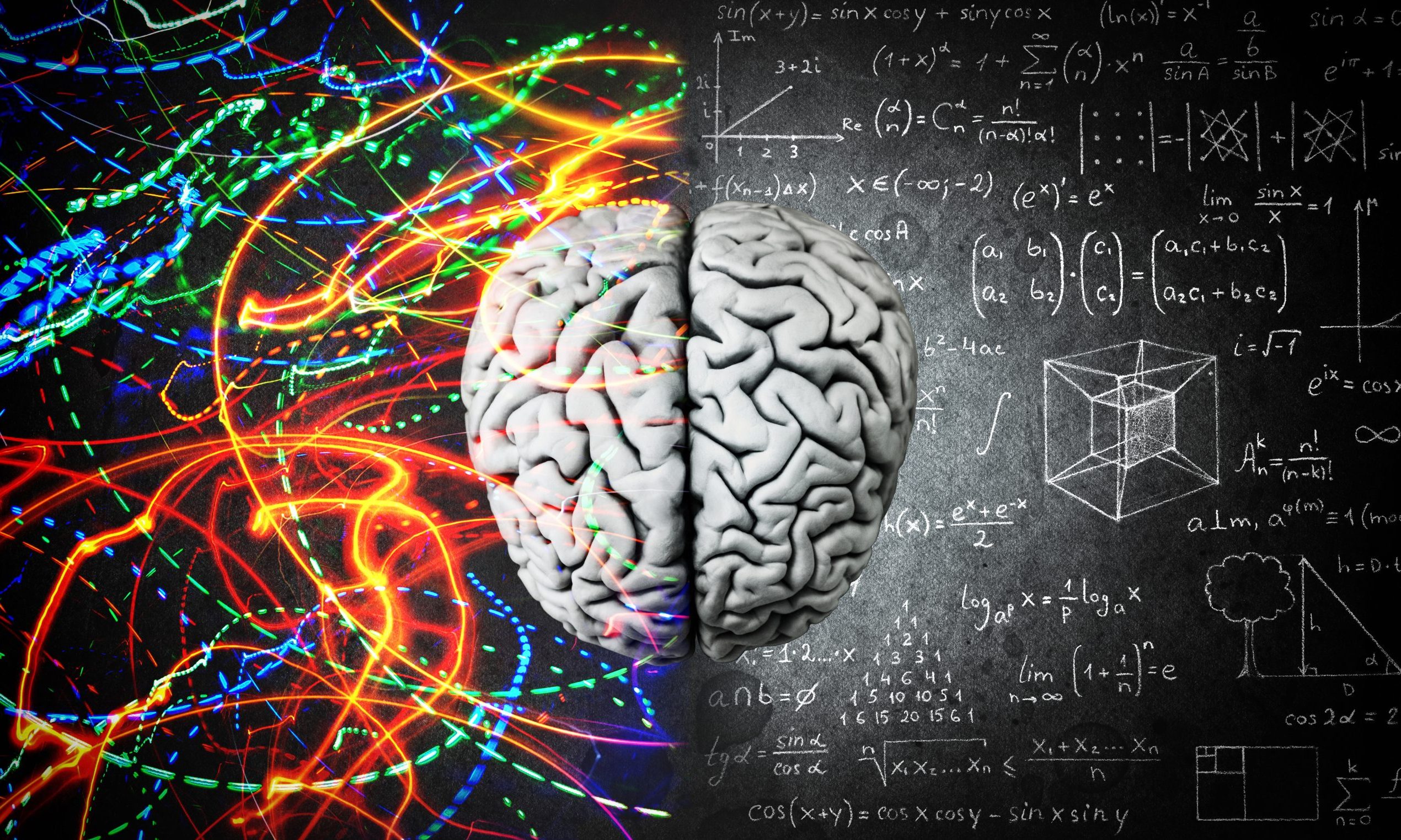 Lately, I've been adhering to the old adage, "If you don't have anything nice to say, don't say anything at all." So, what have I been doing with all my free time? Thinking — or at least I think I'm thinking.
When I look over the political landscape here at home and across the nation, I see a great surge of self-interest, special-interest and "us versus them" loathing, but little in the way of what constitutes the common good.
Politics lately have more in common with the campfire scene in Blazing Saddles than a renaissance weekend in Charleston. All hot air and bluster and little fact or reasoning.
American politics have always been loud, factious, full of complexities and uncertainty, but these elements have generally led us to find consensus. Sometimes, it's an uneasy truce but one that on the whole leaves us better and not irreconcilably divided.
However, today, tribal hatred in the form of political parties, a desire for one side to dominate the other and the widespread acceptance of "alternative facts" has reduced public policy to the equivalent of a high-stakes fight over which color M&M tastes best.
French-born philosopher, mathematician and scientist René Descartes wrote, "I think, therefore I am" as proof of his existence. Written originally in French and then Latin, it reads cogito ergo sum because I guess smart people in Descartes' day wrote scholarly works in Latin.
Today we use memes, YouTube videos and trucker hats to convey our deeply held convictions.
I've been thinking about another Latin phrase I'd like to see added to the lexicon of debate: non cogito ergo non sum. Roughly translated: "I don't think; therefore, I am not."
Of course, we know that there are a lot of unthinking people — many we call voters.
A trip to a big box store or any retail outlet with the word "dollar" in its name proves that the average citizen shouldn't be trusted with making big decisions, like who will run the country. But the alternative is worse, so we let everyone have a say on Election Day.
But because The People's Republic of Walmart is a key voting block, the Constitution and individual states' laws are there to check devotee's lack of discernment. This is not to say that elites exercise greater intellect. Cable pundits and influential internet bloggers tell us that the nation faces multiple existential threats, not the least from people who use the word existential.
Merriam-Webster defines existential as "relating to, or affirming existence." I defer back to big-box shoppers ergo ego emo: "I shop, therefore I am."
Thinking is hard work and not for the faint of heart because reflection can reveal unpleasant truths or even cause us to realize that what we thought was true wasn't.
In the early 1990s, a New York media mogul asked me what I thought the Internet might become in the future. I told him if we were lucky, every human-being would have access to a range of information to rival the Great Library of Alexandria. It could also, I said, be an enabling tool for global democracy. But then, I added, it would most likely be just a place for people to watch kittens and porn.
I used to think that moral wisdom and national interests depended on logical, coherent and precisely written words penned by studied minds. I believed this because The Ten Commandments carved in stone gave rise to a set of moral principles that shaped in part the ancient world and western civilization.
Our Nation's Declaration of Independence, written with quill and ink, led to a new democratic republic in the United States and a model for the world over. Now the world's most enduring democracy is often directed by tweets.
Have we accumulated so much knowledge that we know nothing?
Instead of inspired reason, will 220 characters do? Does writing in all caps make the thought better, or does the author think that readers are just too simple to understand their meaning without added emphasis?
Perhaps here, more Latin is needed. Cogito ergo non tweet. You guessed it: "I think, therefore, I don't tweet."
But nowhere is there less thinking than among those who know they are right because they are the chosen ones privy to all things conspiratorial.
In her book, Twilight of Democracy: The Seductive Lure of Authoritarianism, Anne Applebaum writes: "The emotional appeal of a conspiracy theory is in its simplicity. It explains away complex phenomena, accounts for chance and accidents, offers the believer the satisfying sense of having special, privileged access to the truth."
Having spent most of my life around powerful women and men, I've learned that none are capable of grand schemes as imagined on the internet, and even fewer can keep their mouths shut. If there were a cabal of Catilines, they would not be found on FaceBook or the pages to the John Birch Society's website.
Politicians will always rage, people will hate, but with a bit of good fortune, our state and nation will endure because a few souls will place the common good above self-interest and factions.
It's not always easy to tell who is thinking and who is not, but as Supreme Court Justice Potter Stewart said when referring to hard-core pornography: "I know it when I see it."
While I still don't have many nice things to say, and I'm not sure my thinking matters at all, I will admit I have hope, that enduring belief that there is a chance that we can do better, and that we will.
I think.