Bentley Appoints Pam Ware to ASU BOT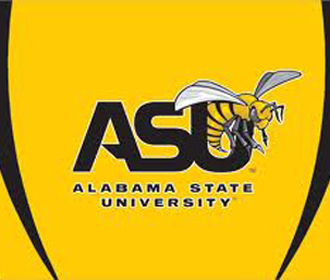 By Brandon Moseley
Alabama Political Reporter
It has been a shocking two weeks for the students, faculty, and alumni at Alabama State University (ASU).  First came emergency meetings to address the finances at the Montgomery historically Black university.  Then came the University's SACS accreditation being put on a six month probation, because of alleged inappropriate financial relationships between the University and two members of its Board of Trustees (BOT) that were raised during a forensic audit of the University.  Alabama Governor Robert Bentley (R) then asked the two prominent BOT members to resign because of the alleged conflict of interest for the good of the school.
Chairman of the BOT Elton Dean did that on Thursday, July 24.  BOT member Circuit Judge Marvin Wiggins refused because he said he did nothing wrong, so Gov. Bentley used his executive powers to remove Wiggins on Friday, July 25.  Over the weekend, Bentley appointed Ralph Ruggs to the board. Mr. Ruggs is the executive director of the Tuscaloosa Housing Authority and is a Bessemer resident.
On Monday, July 28 Gov. Bentley appointed Pam Ware to the ASU BOT and has called a special meeting of the Alabama State University Board of Trustees for August 8.  Pam Ware is a Montgomery resident and is the manager of intergovernmental affairs for the Business Council of Alabama (BCA).
The special BOT meeting will be held at 2 p.m. on August 8 in the boardroom of the Dunn-Oliver Acadome at ASU.  Both of the new appointees will still have to be approved by the Alabama Senate when the legislature returns for the 2015 legislative session.
Governor Bentley's call for the resignations followed similar demands from Student Government Association President Darren Dubose, ASU Dean Alma Freeman, and other influential members of the ASU family including the Chair of the Faculty Senate.
The SACS accreditation crisis followed a week of urgent meetings of the BOT and school officials concerning the finances at ASU.
On Friday, April 25, the Alabama Political Reporter reported that longtime Alabama State University Executive Vice President and state Representative John Knight (D) from Montgomery had retired from the historically Black college in Montgomery after an organizational shakeup in which new ASU President Dr. Gwendolyn Boyd decreased the number of Vice Presidents from 9 to 5 and made all of the remaining VPs answerable directly to her instead of having some of the Vice President positions responsible directly to the BOT.  Knight's position was one which had reported directly to the BOT.
Boyd is only the 14th President in ASU's 146 year history and the first woman to serve as President.  President Boyd succeeded interim President and President Emeritus, Dr. William H. Harris.  Dr. Harris was brought back after his successor Dr. Joseph Silver was let go after he alleged that there were improper financial relationships between some BOT members and ASU.
In one angry BOT meeting, President Silver fired Executive Vice President and state Representative John Knight (D) from Montgomery by text message, before being fired himself by Elton Dean and the BOT after less than 90 days on the job.  Knight was reinstated days later because Silver did not follow proper procedures.
Following the Silver episode, Governor Bentley ordered a forensic audit of ASU's finances.  The auditor, Forensic Strategic Solutions, uncovered several contracts where it alleged that current and former BOT members' families may have profited from contracts with ASU.  The auditors also charged that ASU officials including the BOT hindered their investigation.
ASU's own investigation uncovered no financial improprieties and ASU sued the forensic auditor.  Gov. Bentley has since forwarded the forensic audit to Federal and State authorities for further review.  Moody's has since lowered ASU's credit rating and the University has struggled to raise money from donors and alumnae.
To this point there has been no indictments of anyone at ASU, but speculation and rumors about that possibility have been hanging over the Montgomery University for almost a year now.
ASU paid President Silver $685,000 in a mutual separation agreement with the University that included a confidentiality agreement.
The State Attorney General's office has an ongoing investigation into allegations of improper use of state dollars at Alabama State University.  Attorney General Luther Strange has recused himself from the investigation because he represented ASU prior to being elected and has appointed District Attorney Chris McCool to serve as the acting attorney general.  Alabama State University was a client of Strange before he was elected as Alabama Attorney General.
Former ASU BOT member Donald Watkins blasted new President Gwendolyn Boyd over the weekend on Facebook and vowed to end her tenure as President.  President Boyd has formally and publicly distanced ASU from attorney Donald Watkins.  Wiggins had been a vocal supporter of Watkins.
"We're not going to get a do-over:" Alabama health officer on Thanksgiving and COVID-19
There were 1,427 hospitalized COVID-19 patients in Alabama on Monday, the most since Aug. 11.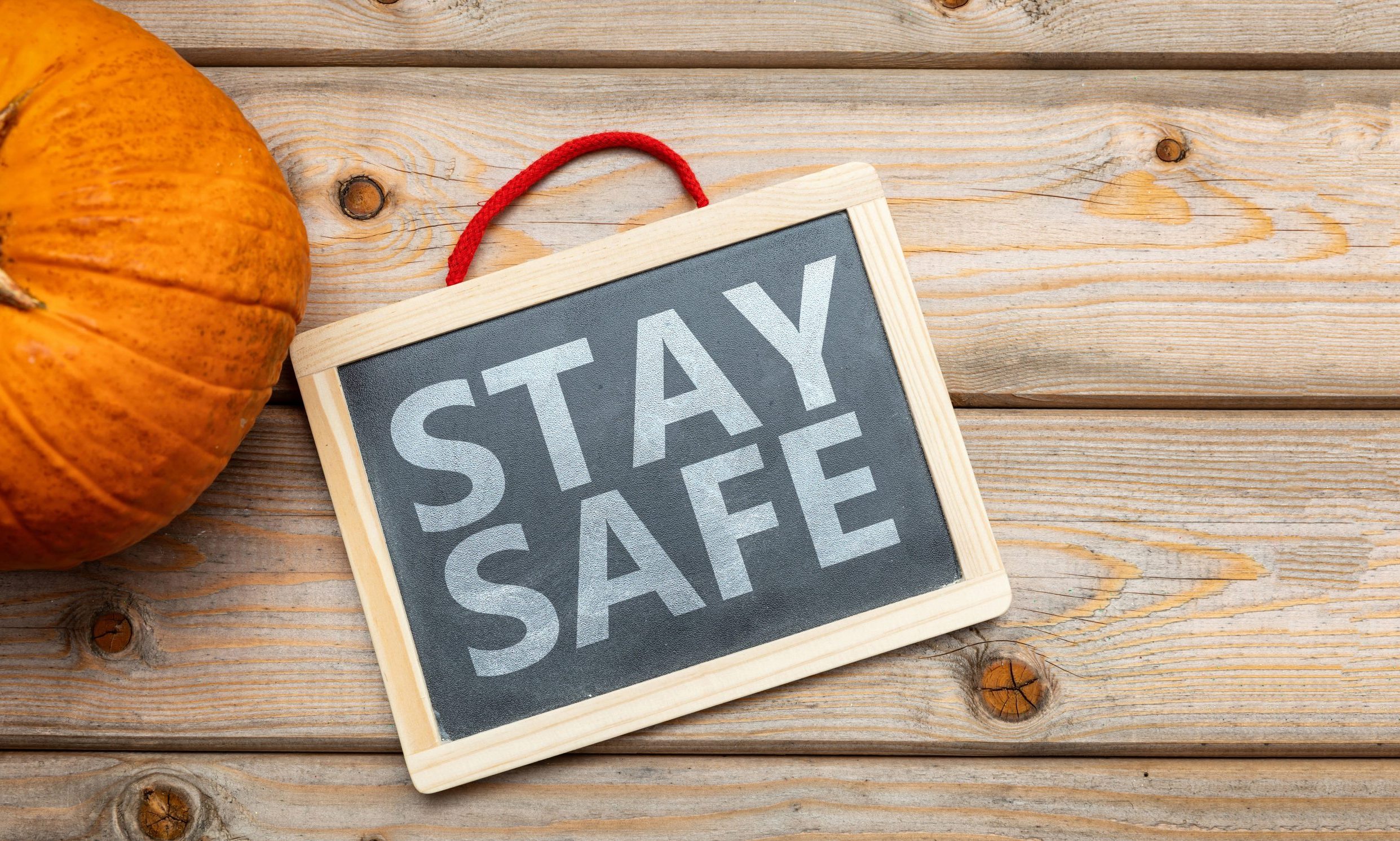 Alabama State Health Officer Dr. Scott Harris on Monday pleaded with the public to avoid gatherings over Thanksgiving as COVID-19 continues to surge in Alabama and hospitals statewide are filling with coronavirus patients. 
"We don't want this to be the last ever Thanksgiving for someone in your family, like your parents or your grandparents," Harris said during a press conference Monday. 
Harris said Alabama's numbers aren't headed in the right direction and more than 230,000 Alabamians — roughly 4 percent of the state's population — have been infected by the coronavirus. 
"We are adding a couple of thousand new cases a day, at least, that we are aware," Harris said. "This is a time for people to be vigilant. This is a time to be careful and to think about what you're going to be doing." 
Alabama added 1,574 new coronavirus cases on Monday, and the state's 14-day average for new daily cases was at a record high 2,087. In the last two weeks, the state has added 29,223 cases, the most cases in any two week period since the pandemic arrived in Alabama in March.
There were 1,427 hospitalized COVID-19 patients in Alabama on Monday. The last time so many were hospitalized in the state was on Aug. 11, during Alabama's summer surge. 
Harris said that he and his wife will be staying home for Thanksgiving instead of having his family's regular large, intergenerational gathering. What happens with Alabama's COVID-19 numbers over Thanksgiving will impact what the state's December holiday and Christmas season will look like, Harris said. 
"Are we gonna be here a month from now trying to have the same conversation? I really, really hope not," Harris said. 
Dr. Mary McIntyre, the Alabama Department of Public Health's chief medical officer, said during the briefing that her home usually sees between 15 and 20 family members arriving for Thanksgiving. They've limited this year's Thanksgiving to three additional people from out of their household, for a total of seven people, she said.
Everyone must wear masks and have temperatures checked at the door, she said. 
Everyone will be seated six feet from one another and a Zoom video conference will be set up for those family members who won't be attending in person, McIntyre said. They'll use disposable plates, cups and utensils and have the ability, weather permitting, to eat outdoors.
"If we want to live to see another Thanksgiving, and I do, that it may mean stepping back this Thanksgiving and really limiting the number of people, and some of the things that we do," McIntyre said. "Now is not the time to get out to do Black Friday shopping." 
Dr. Kierstin Kennedy, UAB's chief of hospital medicine, in a separate press briefing Monday echoed concern over the possibility of spikes following Thanksgiving and Christmas if the public doesn't do what's needed to keep themselves and others safe.
"We are very much worried about the potential spike in numbers. We've also seen some of our own staff getting sick," Kennedy said. "And unfortunately that's not been at work. It's been because we are just like you. We're tired. We're lonely. We want to try to socialize, and some of us have let our guards down and, as a result, have gotten sick."
Kennedy said while there's is concern over future spikes following the upcoming holidays "there is a way for all of us to help prevent that from happening."
Kennedy said when Gov. Kay Ivey first issued her statewide mask order and social distancing requirements, the public masked up, businesses enforced the orders, and coronavirus numbers improved.
"It didn't get nearly as bad as we thought, and we are really hopeful that the community is going to come together and do that again for us," Kennedy said. "Because it's more than just not having enough space for the COVID patients. It's also those patients who do not have COVID that have other conditions. They rely on us for routine care, and we want to make sure that we're available to provide that."
Kenedy said UAB has an incredible group of staff members, who've proven themselves to be quite resilient, but that "the group is tired."
"We've been doing this every single day since March, and so as you can imagine, people are very tired. It's very emotional, especially as we see younger patients getting sick with this and getting sick in ways that we weren't expecting," she said.
Harris again urged the public to make smart decisions that will help slow the spread of coronavirus and save lives.
"Ladies and gentlemen, we're not going to get a do-over on this," Harris said. "This is a big national holiday, and we're in the middle of a pandemic, and our numbers are worse than they have ever been during this entire response. Please be careful. Please be safe. And please try to take care of those people who are most vulnerable."