Rep Mike Hubbard Must Resign His Speaker's Post
By Bill Britt
Alabama Political Reporter
The time has come for Rep. Mike Hubbard to resign as Speaker of the Alabama House of Representatives.
Since his days as Chairman of the Alabama Republican Party until now, Hubbard has presided over a profane orgy of greed and corruption. He has practiced the worst form of crony capitalism, erecting a patronage system, worthy of a third-world despot. Hubbard has sold legislation to the highest bidder, accepted bribes, embezzled funds and ruled over the House Caucus like a mad king.
Hubbard's leadership has brought about a catastrophic breakdown in the rule of law, leading to the odious decay of moral order within the halls of the State House. Hubbard's ethical ambiguity and narcissistic behavior has created a government where only an elite few profit from a system of patronage and graft.
His hired and elected henchmen stalk the halls of the State House like a roaming gang of bandits, taking what they want without regard for what is best for our State. He has colluded with business interests and lobbyists to forge a shadowy coalition which ensures more profit for the wealthy, while guaranteeing ever dismissing returns for the poor and working class.
Thanks to the testimony of disgraced lawmaker, Greg Wren, the public learned how Hubbard sold legislation to benefit his clients. From the felony indictments of Rep. Barry Moore, it has been made known that Hubbard threatened to destroy economic development just to win an election. The audit of the ALGOP shows how Hubbard embezzled money from his own party, passing hundreds of thousand of dollars through a third party back to his own business interests.
And now, the current revelation that even the Republican State Leadership Committee, believes that Hubbard has crossed too many lines to be trusted.
He has used over $200,000 in campaign contributions to illegally pay his white collar defense team. This money is coming from corporations, lobbyists and wealthy individuals who have business before the State Legislature.
Hubbard is a lawless thug, who has and will continue to embarrass the Republican Party and the State of Alabama. It is time for honorable lawmakers like Sen. Richard Shelby, Sen Jeff Sessions and the Congressional delegation, along with Governor Robert Bentley, to call for Hubbard to stand down.
Considering his impending indictment, if Hubbard is allowed to remain Speaker, it will forever be a blemish on the good character of our best men and women.
It is often said that for evil to prevail, all that is necessary is for good men to do nothing.
Mike Hubbard, must go.
Opinion | Let's hope for Reed's success
Reed's temperament and style appear right for this moment in Alabama's history.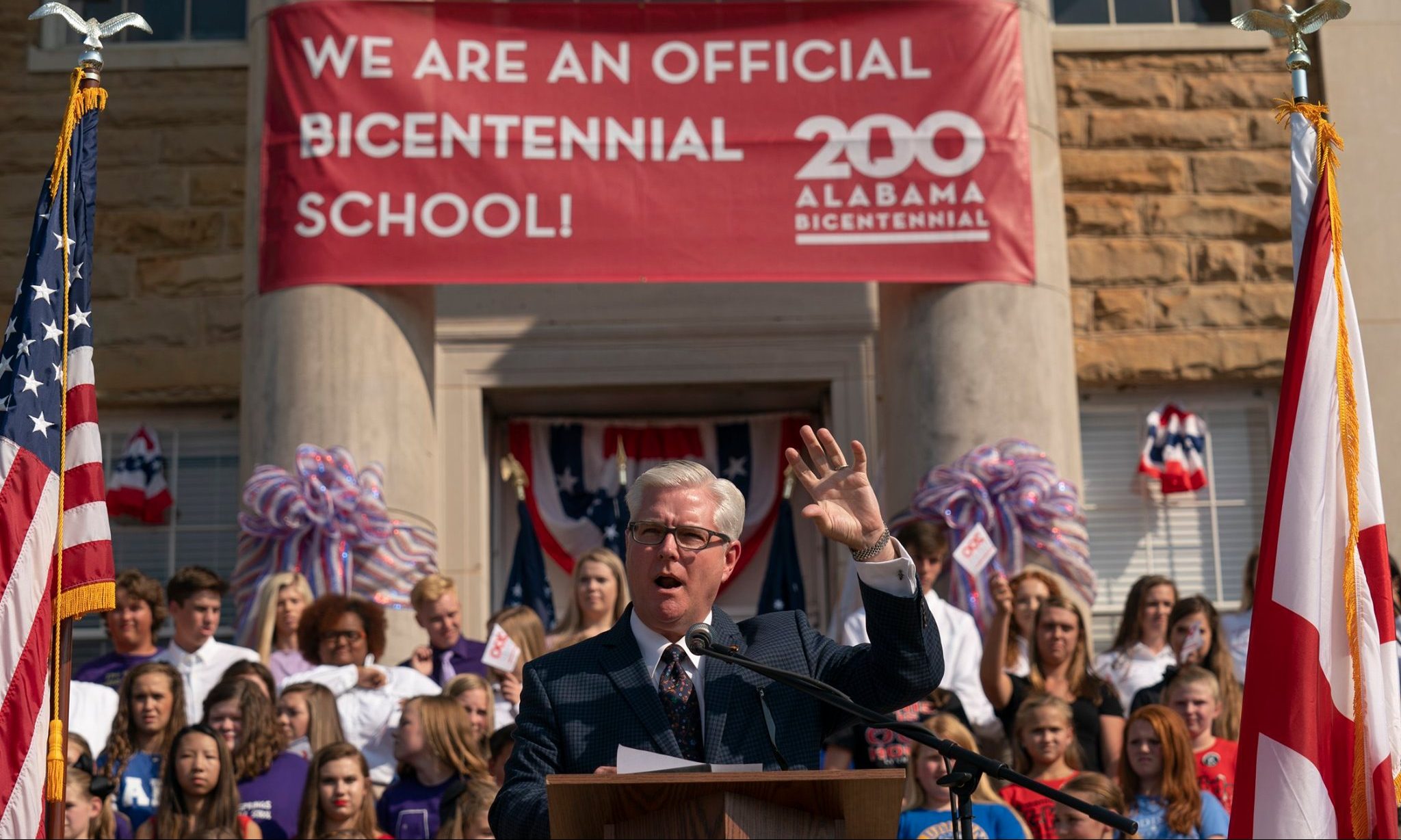 State Sen. Greg Reed, R-Jasper, will lead the Alabama Senate as president pro tem during the upcoming 2021 legislative session. What changes will Reed bring to the upper chamber, and how will his leadership differ from his predecessor? No one knows for sure.
Reed succeeds Sen. Del Marsh, who has served as president pro tem since Republicans took control of the Statehouse in 2010. Marsh, along with then-Gov. Bob Riley, current felon Mike Hubbard and ousted BCA Chair Billy Canary orchestrated the 2010 takeover that saw the Republican rise to dominance.
Reed, who won his Senate seat the same year, was not a charter member of the Republican ruling class, but he benefited from the power sift.
Mild-mannered and studious with a quiet charm, Reed has steadily ascended the ranks of Senate leadership. His silver hair and calm determination have served him well. Reed is a senatorial figure straight out of Hollywood's central casting.
In all, Reed is nearly universally liked and respected, which in the near term is a hopeful sign of potential success. But political leadership always comes with a warning: "Friends come and go, enemies accumulate."
Reed's relationship with Gov. Kay Ivey is certainly less contentious than Marsh's and gives rise to the belief that there will be greater cooperation between the executive and the Senate.
With the economy and public health under dire stress due to the ravages of COVID-19, legislative priorities are fixed: get people back to work and eradicate the coronavirus.
However, one of Reed's first tests will be whether he can cool the smoldering anger of those senators who still feel the sting of Ivey's rebuke over the allocation of CARES Act funds. He will also need to resist those who want to punish the administration over its use of public health statutes to implement mask mandates and other safety measures to prevent the deadly coronavirus spread.
Despite outward declarations of a unified body, the State Senate is a small, insular and unwieldy beast where egos loom large and consensus on policies is often tricky to achieve except on "red meat issues."
Building a coalition on policy in the Senate is often a combination of horse-trading, cajoling and carefully applied pressure. The way forward in the near term is exact: pass legislation that spurs economic recovery and mitigates the health crisis at hand.
But Reed will also simultaneously need to recognize what comes next for justice reform, prison construction, gambling and a myriad of other pressing issues. His job will be to understand the prevailing winds, which are evolutionary, not revolutionary.
As author Doris Kearns Goodwin noted in Lyndon Johnson and the American Dream: "For political leaders in a democracy are not revolutionaries or leaders of creative thought. The best of them are those who respond wisely to changes and movements already underway. The worst, the least successful, are those who respond badly or not at all, and those who misunderstand the direction of already visible change."
Reed's temperament and style appear right for this moment in Alabama's history.
As President Abraham Lincoln said, "If you want to test a man's character, give him power."
Let's all hope that Reed passes the test.