State Warns Medical Providers to Watch for Ebola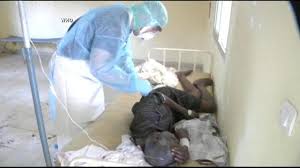 By Brandon Moseley
Alabama Political Reporter
On Thursday, August 8, the Alabama Department of Public Health issued a message to primary care providers in Alabama to report any suspected Ebola cases and to collect specimens from any suspected patients for testing.  At this point in time, there have been no known cases of the disease in Alabama or the United States, though two American missionaries contracted the disease while serving in Africa where a growing epidemic has killed over a thousand people.
According to the Alabama Department of Public Health Ebola is characterized by sudden onset of fever and weakness that may be accompanied by other symptoms including headache, joint and muscle aches, vomiting, and diarrhea, stomach pain and lack of appetite.
The disease which was believed to be contained to remote villages in rural center Africa, has spread to West Africa.  Since May 2014 there has been an outbreak of Ebola that has resulted in hundreds of deaths in people in several West African countries.
The Ebola virus can be transmitted to others from, direct contact with the blood or secretions of an infected person or exposure to objects (such as needles) that have been contaminated with infected secretions.
The State is warning that at this point no vaccine or specific treatment is available for Ebola (though the two Americans missionaries have been treated with an experimental serum and a human vaccine is under development). The State of Alabama is warning residents to avoid nonessential travel to Liberia, Guinea, Sierra Leone and Nigeria.
If you must travel to places where Ebola is a danger, the State urges that you make sure to do the following: practice careful hygiene and avoid contact with blood and body fluids; do not handle items that may have come in contact with an infected person's blood or body fluids; avoid funeral or burial rituals that require handling the body of someone who has died from Ebola; avoid contact with animals or with raw meat; avoid hospitals where Ebola patients are being treated.
The U.S. Embassy or consulate is often able to provide advice on facilities that are suitable for your needs; seek medical care immediately if you develop fever, headache, achiness, sore throat, diarrhea, vomiting, stomach pain, rash or red eyes; limit your contact with other people when you travel to the doctor.
Do not travel anywhere else; pay attention to your health after you return from your Africa excursion; monitor your health for 21 days if you were in an area with an Ebola outbreak, especially if you ignored any of the earlier rules; and tell the doctor about your recent travel and your symptoms before you go to the office or emergency room in order to help the doctor care for you and protect other people who may be in the office.
The Alabama Department of Public Health is warning health care workers that if they become exposed to people who might have the disease they should: wear protective clothing, including masks, gloves, gowns and eye protection; practice proper infection control and sterilization measures; isolate Ebola patients from unprotected people; avoid direct contact with the bodies of people who have died from Ebola; and notify health officials if you have been exposed to someone with Ebola.  For more information, see "Infection Control for Viral Hemorrhagic Fevers in the African Health Care Setting."
The State is urging healthcare providers that all persons with onset of fever within 21 days of high-risk exposure be tested for the African disease.
In a written statement the U.S. Center for Disease Control (CDC) said, "This is the largest Ebola outbreak in history and the first in West Africa. The outbreak in West Africa is worsening, but CDC, along with other U.S. government agencies and international partners, is taking active steps to respond to this rapidly changing situation.  The "CDC is rapidly increasing its ongoing efforts to curb the expanding West African Ebola outbreak and deploying staff to four African nations currently affected: Guinea, Sierra Leone, Liberia, and Nigeria." The CDC has raised the West African Ebola outbreak to a Level One event: their highest level of crisis.
The Director of the Centers for Disease Control and Prevention, Tom Frieden, MD, MPH said in a written statement, "The bottom line with Ebola is we know how to stop it: traditional public health. Find patients, isolate and care for them; find their contacts; educate people; and strictly follow infection control in hospitals. Do those things with meticulous care and Ebola goes away."
At this point, 64 percent of the people diagnosed with Ebola in this outbreak eventually die from the disease.  This is the ZEBOV strain of Ebola which was first identified in 1976 in Zaire and is the deadliest known form of the virus.  To date in this outbreak, 1779 have become infected and 962 have died.  The last outbreak of the ZEBOV strain of the disease occurred in 2008-2009 in the Democratic Republic of the Congo.  The CDC suspects that the virus may be harbored between outbreaks in the bat population.  Monkey and chimpanzee to human transmission of the disease has been recorded.
At the point, the CDC maintains that there is very little risk of Ebola becoming a problem in Alabama or the United States.
Print this piece
Lawmaker files bill to ban treatments for transgender kids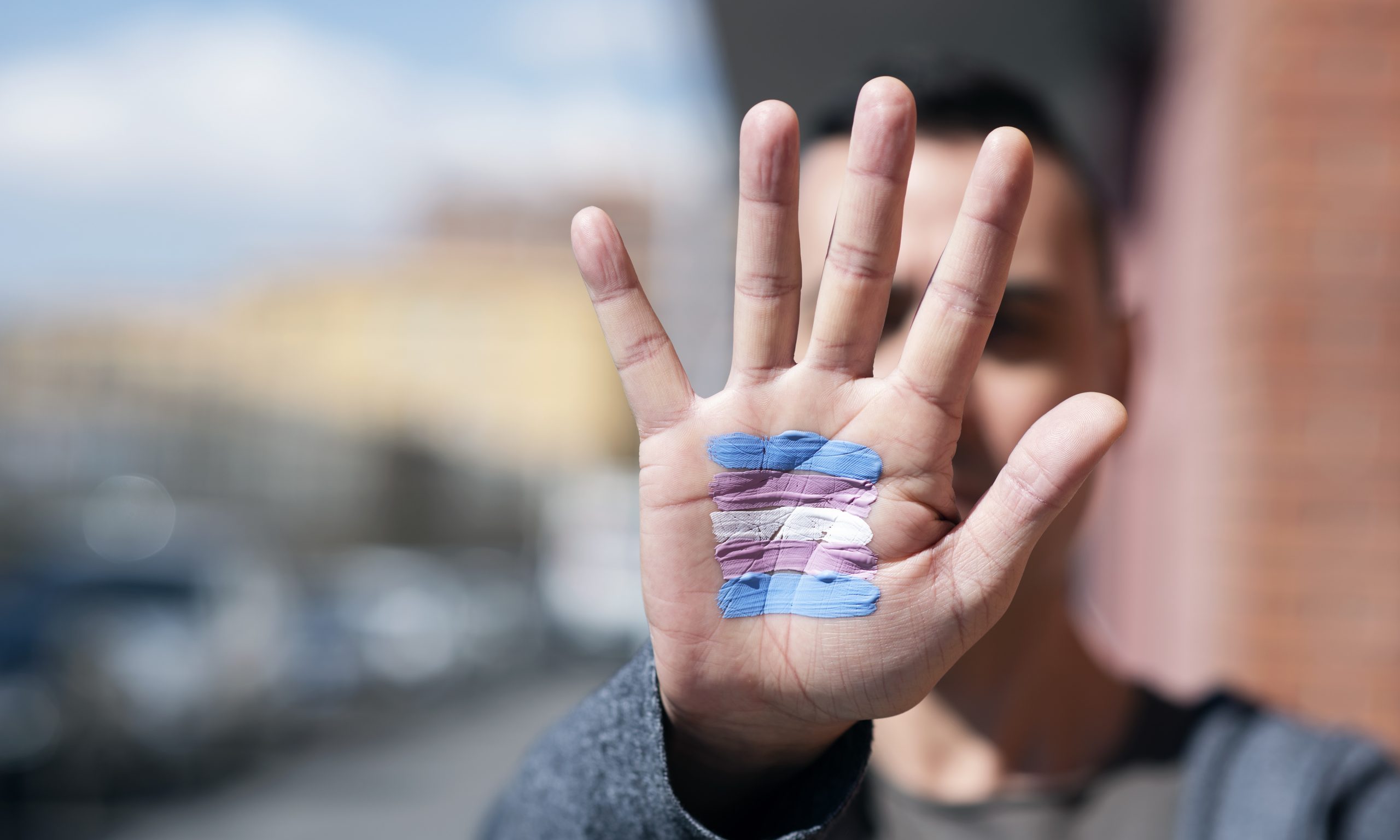 Republican Wes Allen, R-Troy, filed a bill to prevent doctors from providing hormone replacement therapy or puberty suppressing drugs to people younger than 19 who identify as transgender.
HB303, the Alabama Vulnerable Child Compassion and Protection Act,  would make it a Class C felony, punishable by up to 10 years in prison, for doctors to prescribe puberty-blocking medications or opposite gender hormones to minors. Allen's legislation would also ban hysterectomy, mastectomy or castration surgeries from being performed on minors.
"I was shocked when I found out doctors in Alabama were prescribing these types of drugs to children," Allen said in a news release. "This is something you hear about happening in California or New York but it is happening right here in Alabama and it's time we put a stop to that practice."
Allen said that children experiencing gender dysphoria are struggling with a psychological disorder and that they need therapeutic treatment from mental health professionals instead of medical intervention that would leave their bodies "permanently mutilated." 
"These children are suffering from a psychological disorder, just as someone who is suffering with bipolar disorder or schizophrenia but we treat those patients and try to help them. We should treat these psychological disorders as well."
In 2018, a policy statement from the American Academy of Pediatrics (AAP) said that:
"Transgender identities and diverse gender expressions do not constitute a mental disorder; 

Variations in gender identity and expression are normal aspects of human diversity, and binary definitions of gender do not always reflect emerging gender identities; 

Gender identity evolves as an interplay of biology, development, socialization, and culture; and

If a mental health issue exists, it most often stems from stigma and negative experiences rather than being intrinsic to the child"
The World Health Organization (WHO) announced in 2018 that it was removing "gender identity disorder" from its global manual of diagnoses and reclassify "gender identity disorder" as "gender incongruence," which is now listed under the sexual health chapter rather than the mental disorders chapter. 
In a 2018 interview, Dr. Lale Say, a reproductive health expert at the WHO, said that gender incongruence was removed from the list of mental health disorders because "we had a better understanding that this was not actually a mental health condition and leaving it there was causing stigma. So in order to reduce the stigma, while also ensuring access to necessary health interventions, this was placed in a different chapter."
In 2012, the American Psychiatric Association revised the Diagnostic and Statistical Manual of Mental Disorders (DSM) to remove the term "gender identity disorder" from the manual and add the term "gender dysphoria."
Allen's bill will be considered by the Alabama House of Representatives in the coming weeks.
Print this piece