Rainy Day Patriots Denounce Bice Pay Raise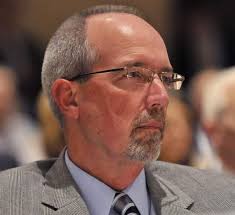 By Brandon Moseley
Alabama Political Reporter
On Friday, August 15, Alabama's reportedly largest Tea Party group, the Rainy Day Patriots, wrote a letter denouncing the decision by the Alabama Board of Education to award Alabama School Superintendent Tommy Bice a contract extension and a mammoth $1000 per week pay raise.
In an, "Open Letter to the Citizens of Alabama" they wrote:  "On August 13, 2014, the Alabama State School Board awarded Superintendent Dr. Tommy Bice a pay raise of approximately 26%! In addition to the $250,000 (26% pay raise) and his two-year contract extension, the benefits included in the contract are: "(free) comprehensive annual physical; accumulation of annual and sick leave (state retirement); full-time use of a car; $1,750 PER MONTH housing allowance; reimbursement to obtain and maintain a smart phone, an electronic tablet, and a laptop computer; and reimbursement for up to $5,000 annually for professional development." (Dr. Bice travels out-of-state at the expense of other organizations, etc., which is not included in the contract.) Also, the contract states Dr. Bice's "accumulated sick leave shall be transferred to his employment as superintendent."
The Tea Party leaders wrote, "This is absolutely obscene in this economic environment!  To award a pay increase of this level at a time when Alabama's National Assessment of Educational Progress (NAEP) scores have dropped precipitously (we now rank 50th in the nation), is outrageous. However, this did not stop the School Board from voting 6-2 to approve. Governor Bentley, who is a voting member of the Board, was not present for the vote, but made his approval of this contract known to President of the Board, Ms. Ella Bell. State School Board Members Stephanie Bell and Betty Peters voted in opposition, and are to be congratulated for demonstrating good stewardship with taxpayer monies."
The group continued, "Our classroom teachers have not received a raise in three (3) years, and our state employees even longer. The General Fund is in trouble to the point that Governor Bentley was even considering calling a special session of the Legislature to take Education Trust Fund money. The Alabama Treasury website outlines the Education Trust Fund Bond Debt at $2.75 billion, not to be paid off until 2033. The dividends and interest for this debt total approximately $21,000,000 annually. The Scholarship Grant Organization has taken $25,000,000 out of the Educational Trust Fund already. This is fiscal irresponsibility. Who pays for this? WE THE TAXPAYERS!"
The letter concludes, "Yet again this Board has demonstrated that they are out of touch with the educational needs of our Alabama children. There was neither public discussion nor comments before or after the vote. Alabama citizens elect State School Board Members to represent students and their parents, not the Superintendent."
"Choose to hold our elected officials accountable if you believe that this new contract is outrageous in our current economic climate. Ask your State School Board Members to justify their vote, ask Governor Bentley why he called for, and then approved, this contract. Make your voices heard.  Choose to get involved for the sake of our children and our State's future."
The letter was signed by: Rainy Day Patriots founder, Zan Green; Jefferson/Shelby Rainy Day Patriots, Ann Eubanks; Alabama Legislative Watchdogs Co-Chair, Steve Johnson; and Alabama Legislative Watchdogs Co-Chair, Jody McDade.
According to original reporting by the Alabama Media Group Ann Eubanks attended the Alabama School Board meeting and was denied an opportunity to comment on the decision to dramatically increase Supt. Bice's pay to $250,000 per year.
Conservative groups have been critical of Supt. Bice and his support for the controversial Common Core Standards that are being implemented in the schools as part of Alabama's Plan 2020: College and Career Ready Standards.
Efforts to repeal the new national standards for math and reading have been rebuked to this point by Senate Majority Leader Del Marsh (R) from Anniston who has refused to allow the State Senate to even vote on legislation which would repeal Common Core in Alabama.  Meanwhile other states, including North Carolina, Indiana, and Oklahoma have repealed the standards.  Others like Texas never passed the unpopular new curriculum in the first place.
Supt. Bice has been an outspoken proponent of the new education standards and has at times been dismissive of the concerns of groups, like the Alabama Legislative Watchdogs (who are affiliated with the Rainy Day Patriots and the Wetumpka Tea Party).
Alabama hospitals nearing COVID-19 summer surge levels
Wednesday was the 18th straight day with more than 1,000 people in hospitals in Alabama with COVID-19. 
Alabama hospitals reported caring for 1,483 people infected with COVID-19 on Wednesday, the highest number of patients since Aug. 11, when the state was enduring its summer surge. Wednesday was also the 18th straight day with more than 1,000 people in hospitals in Alabama with COVID-19. 
The seven-day average of hospitalizations was 1,370 on Wednesday, the 36th straight day of that average rising. The Alabama Department of Public Health reported 2,453 new cases Wednesday. The 14-day average of new cases was — for the eighth day in a row — at a record high of 2,192. 
Across the country, more than 80,000 people were hospitalized for COVID-19 on Tuesday, a record high and the 15th straight day of record hospitalizations nationwide, according to the COVID Tracking Project, a coronavirus tracking website.
The CDC this week recommended people not travel for Thanksgiving to help prevent the spread of coronavirus. 
"The only way for us to successfully get through this pandemic is if we work together," said Dr. Kierstin Kennedy, UAB's chief of hospital medicine, in a message Tuesday. "There's no one subset of the community that's going to be able to carry the weight of this pandemic and so we all have to take part in wearing our masks, keeping our distance, making sure that we're washing our hands." 
Kennedy said the best way she can describe the current situation is "Russian Roulette." 
"Not only in the form of, maybe you get it and you don't get sick or maybe you get it and you end up in the ICU," Kennedy said, "but if you do end up sick, are you going to get to the hospital at a time when we've got capacity, and we've got enough people to take care of you? And that is a scary thought." 
The Alabama Department of Public Health on Wednesday reported an increase of 60 confirmed and probable COVID-19 deaths. Deaths take time to confirm and the date a death is reported does not necessarily reflect the date on which the individual died. At least 23 of those deaths occurred in November, and 30 occurred in other months. Seven were undated. Data for the last two to three weeks are incomplete.
As of Wednesday, at least 3,532 Alabamians have died of COVID-19, according to the Department of Public Health. During November, at least 195 people have died in Alabama from COVID-19. But ADPH is sure to add more to the month's tally in the weeks to come as data becomes more complete.
ADPH on Wednesday announced a change that nearly doubled the department's estimate of people who have recovered from COVID-19, bringing that figure up to 161,946. That change also alters APR's estimates of how many cases are considered active.
ADPH's Infectious Disease and Outbreak team "updated some parameters" in the department's Alabama NEDSS Base Surveillance System, which resulted in the increase, the department said.