Heads Roll at CAVHCS: Roby and Shelby Praise Decision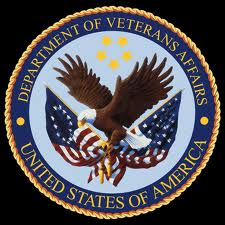 By Brandon Moseley
Alabama Political Reporter
Central Alabama Veterans Health Care System (CAVCHS) Director James Talton and Chief of Staff Dr. Cliff Robinson have both been removed from their positions at the very troubled Montgomery VA facility.
U.S. Representative Martha Roby (R) from Montgomery and U.S. Senator Richard Shelby (R) from Alabama both applauded the management changes at CAVHCS. The pair noted in a Thursday August 21 written statement that the installation of new leadership is an important step toward better health care for area veterans.
Late Thursday the U.S. Department of Veterans Affairs confirmed that both CAVHCS Director James Talton and Chief of Staff Dr. Cliff Robinson have been removed from their positions. Shelby and Roby had both been highly critical of the administration at CAVHCS and has sent a letter to newly installed Veterans Affairs Secretary Robert McDonald urging him to take action.
Congresswoman Roby said in a written statement, "Leadership starts at the top, and this change in senior management at CAVHCS was sorely needed. I applaud the VA for taking decisive action. Our local system is infested with a culture of complacency when it should in fact be home to a culture of excellence. Congress gave Secretary McDonald the tools he needs to hold people accountable and make improvements in care, and we will expect him to use those tools. We've worked very hard to fully understand the problems at CAVHCS, and I think this move is a step toward finding solutions—but it is only one step. We'll continue to work with the VA to hold bad actors responsible, support positive changes, and ensure that we get the best care possible to our veterans."
Senator Shelby said in a written statement, "When I met with Secretary Robert McDonald last month prior to his confirmation, he assured me that he would act expeditiously to address my and Congresswoman Martha Roby's concerns about the inexcusable mismanagement of the Central Alabama Veterans Health Care System. His action today in replacing the two top officials in Montgomery who presided over such mistreatment is a promising sign that he is serious about addressing the many problems at the VA across the country, and particularly in Montgomery. This is only the first step in a difficult journey to improve care for our veterans, but it is an important one and I welcome it."
The VA has named Robin Jackson, Ph.D., as the acting medical center Director at CAVHCS, and Srinivas Ginjupalli, M.D., has been named the acting Chief of Staff. Dr. Jackson is the deputy network director at the VA Southeast Network in Duluth, Ga. while Dr. Ginjupalli is the deputy chief of staff at CAVHCS. According to the VA, both Director Talton and Dr. Robinson have been placed on administrative leave.
In July, Congress passed bipartisan legislation that greatly expands the Patient Centered Community Care (PC3) program to allow more veterans to seek care from non-VA providers and allocated more funds to hire additional doctors, while giving the VA more power to fire or demote Senior Executive Service employees for poor performance.
Sen. Shelby and Rep. Roby in their letter to Secretary McDonald wrote: "Reports regarding the treatment of veterans in Alabama are dire and appalling. While we have yet to see a comprehensive account of the allegations, it is our understanding that the Central Alabama Veterans Health Care System (CAVHCS) has the eighth longest average wait times in the nation for veterans to receive care, even with its recorded manipulated recordkeeping. Whistleblowers allege that veterans' x-rays have been lost, which may have in turn led to cancer and other life-threatening conditions going untreated. The leadership of the CAVHCS is alleged to have tolerated or encouraged whistleblower intimidation and retaliation, which possibly continued and exacerbated the abuse. To date, we do not believe that proper action has been taken to mitigate these allegations. Instead of swiftly working to fix the serious problems at the CAVHCS, all reports suggest that its leaders are focused on dodging blame and personal cost rather than serving veterans and providing the care and treatment promised. We have lost trust in the leadership at the CAVHCS."
Just this week allegations were made that a CAVHCS employee drove a troubled vet to a local crack house, bought the vet drugs, and hired the services of a prostitute while on the unauthorized 'field trip.' That employee, like the VA pulmonologist who was discovered to have falsified more than 1,200 patient records, are both still on the job. The allegedly dishonest pulmonologist received a "satisfactory performance" review from the VA despite being a repeat offender.
Rep. Roby's office has been investigating serious allegations of mismanagement, negligence and cover-up within Central Alabama's VA system. Two senior members of her staff have been assigned to meet with whistle blowers and to identify and expose problems within the system.
Rep. Roby said on Thursday, "I want to thank all those who had the courage to step forward and provide my office with information regarding the problems at CAVHCS. I know that there has been real fear of retaliation, which makes these individual's willingness to expose wrongdoing so admirable."
The new leadership at CAVCHS will have to deal with the growing amount of evidence against staff and employees at CAVCHS while improving the care delivered to VA employees.
Department of Justice sues Ashland Housing Authority alleging racial discrimination
"AHA has engaged in a pattern or practice of race discrimination by steering applicants to housing communities based on race," the complaint alleges.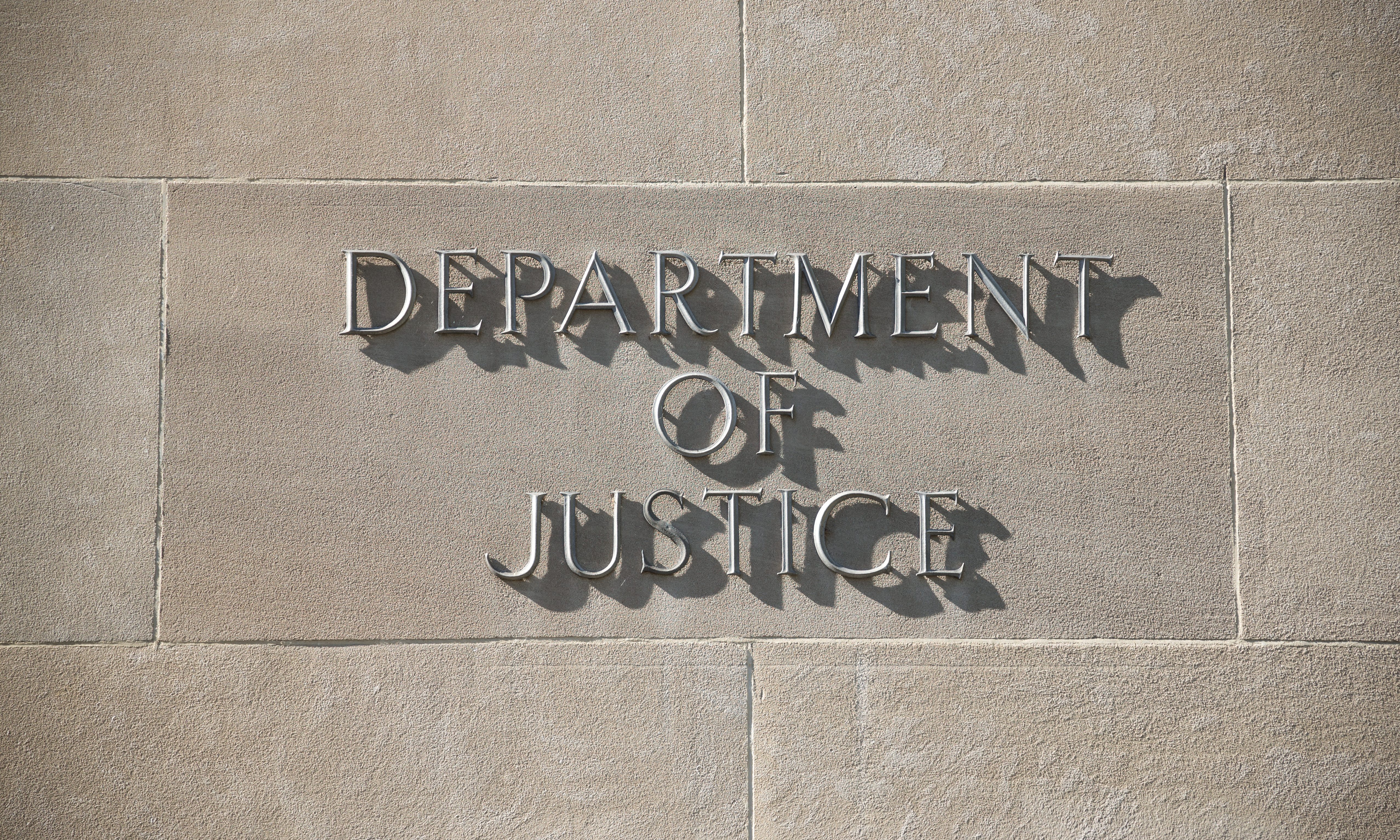 The U.S. Department of Justice on Tuesday filed a lawsuit alleging that the Housing Authority of Ashland violated the Fair Housing Act by intentionally discriminating against Black people who applied for housing because of their race.
The DOJ in its complaint, filed in the U.S. District Court for the Northern District of Alabama, names as defendants the Housing Authority of Ashland, the Southern Development Company of Ashland Ltd., Southern Development Company of Ashland #2 Ltd. and Southern Development Company LLC, which are the private owners and managing agent of one of those housing complexes.
The department's complaint alleges that the Ashland Housing Authority denied Black applicants the opportunity to live in overwhelmingly white housing complexes on the city's East Side, while steering white applicants away from properties whose residents were predominantly Black in the West Side. The AHA operates seven public housing communities spread across both areas, according to the complaint.
"From at least 2012 to the present, AHA has engaged in a pattern or practice of race discrimination by steering applicants to housing communities based on race and by maintaining a racially segregated housing program," the complaint alleges.
The federal government states in the complaint that as of June 2018, 69 percent of all AHA tenants were white, but 99 percent of tenants at Ashland Heights, on the East Side, were white, 92 percent of tenants at another East Side community were white and 91 percent of tenants at yet another East Side housing development were white.
Similar disparities were seen in public housing communities in the West Side, the complaint states.
AHA kept separate waiting lists for both segregated areas, the complaint alleges and allowed applicants who decline offers of housing "without showing good cause, even when they decline offers for race-based reasons," to maintain their position on the waiting list, in violation of AHA's own policies intended to prevent race discrimination.
"On April 11, 1968, one week after the assassination of the Rev. Dr. Martin Luther King, Jr., the United States enacted the Fair Housing Act to outlaw race, color and other forms of discrimination in housing. Denying people housing opportunities because of their race or color is a shameful and blatant violation of the Fair Housing Act," said Assistant Attorney General Eric Dreiband of the Civil Rights Division in a statement. "The United States has made great strides toward Dr. King's dream of a nation where we will be judged by content of our character and not by the color of our skin."
"The dream remains at least partially unfulfilled because we have not completely overcome the scourge of racial bias in housing," Dreiband continued. "Discrimination by those who receive federal taxpayer dollars to provide housing to lower-income applicants is particularly odious because it comes with the support and authority of government. The United States Department of Justice will not stand for this kind of unlawful and intolerable discrimination. The Justice Department will continue to fight to protect the rights of all Americans to rent and own their homes without regard to their race or color."
U.S. Attorney Prim F. Escalona for the Northern District of Alabama said in a statement that individuals and families should not have their rights affected by their race or national origin. "Our office is committed to defending the civil rights of everyone," Escalona said.
The lawsuit seeks damages to compensate victims, civil penalties to the government to vindicate the public interest and a court order barring future discrimination and requiring action to correct the effects of the defendants' discrimination.
The DOJ in a press release encouraged those who believe they have been victims of housing discrimination at the defendants' properties should contact the department toll-free at 1-800-896-7743, mailbox 9997, or by email at [email protected] Individuals who have information about this or another matter involving alleged discrimination may submit a report online at civilrights.justice.gov.
The DOJ in August the U.S. Housing and Urban Development determined that the Decatur Housing Authority was disallowing Black people to live in public housing located in riverfront towers while requiring Black people to live in less attractive apartments elsewhere.