Alabama Unemployment Still High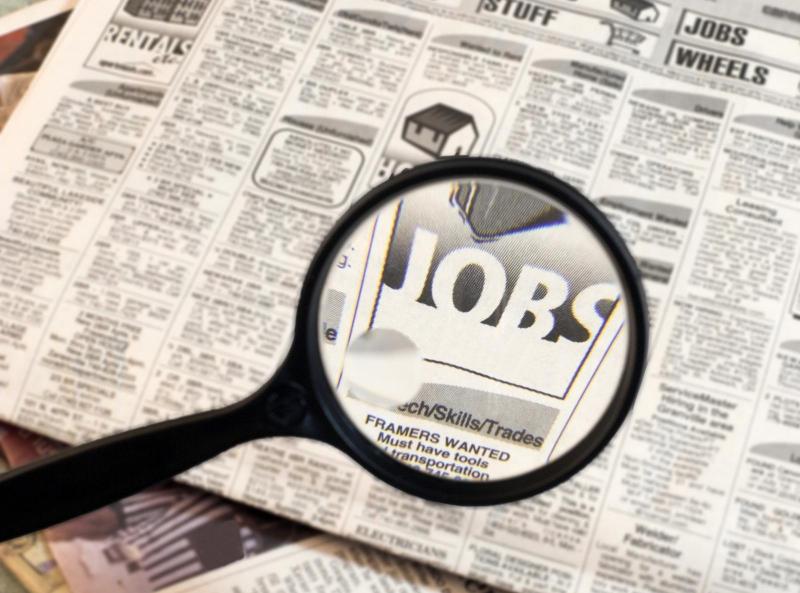 By Brandon Moseley
Alabama Political Reporter
Earlier this month, Alabama Governor Robert Bentley announced that Alabama's July Unemployment Rate was 7.0%. That is much better than the post-Great Recession jobs situation that Governor Bentley inherited four years ago, but not considerably better than where the state was this time last year.
Total wage and salary employment has grown by 19,400 jobs during the last year.
Gov. Bentley said in a written statement, "An increase of nearly 20,000 jobs since last July is something that we are proud of. A large number of those jobs are the manufacturing sector, which tend to be higher paying jobs. Additionally, we continue to see tens of thousands of jobs being advertised throughout the state, which means employers are hiring. Our efforts will continue until every Alabamian who wants a job has the opportunity to have a job."
The State posted 7,800 jobs gains in the leisure and hospitality sector; 5,700 new manufacturing sector jobs, 5000 new jobs in the education and health services sector, and 3,300 new professional and business services sector.
The problem with the rate of job growth is that Alabama's estimated 2013 population of 4,833,722 likely grew by 54,600 over the last year, based on the U.S. Census Bureau's estimated 1.13 percent annual growth rate for the state. 20,000 jobs were needed simply to accommodate kids finishing high school and college and entering the work force which is why the unemployment rate increased slightly over the last year even though the total number of jobs actually increased.
According to the U.S. Bureau of Labor Statistics the State's unemployment peaked at 221,367 in December 2009 (10.4 percent). Unemployment steadily dropped since from then to a low of just 129,633 (6.1 percent) in December 2013. According to BLS numbers, 148,791 Alabamians are unemployed, which is up 19,158 since December.
Worse for the State long term is that more and more Alabamians are giving up on finding jobs altogether. While the population continues to grow at an annual rate of 1.13 percent, the State's total labor force according to the BLS has steadily fallen. Counting the official unemployed, the state's total labor force is just 2,135,699 down from a high of 2,210,589 in April 2010. Counting those officially unemployed only 56.3 percent of the people in the State are actually in the labor force. The highest participation rate is in North Dakota at 71.1 percent. The National average is 63.5 percent. Taking out the unemployed and only 52.4 percent of Alabamians even had a job in July.
The counties with the lowest unemployment rates are: Shelby County at 5.3 percent, Baldwin County at 6.1percent, and Lee County at 6.2 percent. The counties with the highest unemployment rates are: Wilcox County at 18.4 percent, Dallas County at 16.3 percent, and Perry County at 15.7 percent.
USDA is seeking rural energy grant applications
The deadlines to apply for grants is Feb. 1, 2021, and March 31, 2021. Applications for loan guarantees are accepted year-round.
United States Department of Agriculture Deputy Under Secretary for Rural Development Bette Brand on Wednesday invited applications for loan guarantees and grants for renewable energy systems, and to make energy efficiency improvements, conduct energy audits and provide development assistance.
The funding is being provided through the USDA's Rural Energy for America Program, which was created under the 2008 Farm Bill and reauthorized under the 2018 Farm Bill. This notice seeks applications for Fiscal Year 2021 funding.
The deadlines to apply for grants is Feb. 1, 2021, and March 31, 2021. Applications for loan guarantees are accepted year-round.
REAP helps agricultural producers and rural small businesses reduce energy costs and consumption by purchasing and installing renewable energy systems and making energy efficiency improvements in their operations.
Eligible systems may derive energy from wind, solar, hydroelectric, ocean, hydrogen, geothermal or renewable biomass (including anaerobic digesters).
USDA encourages applications that will support recommendations made in the Report to the President of the United States from the Task Force on Agriculture and Rural Prosperity to help improve life in rural America.
Applicants are encouraged to consider projects that provide measurable results in helping rural communities build robust and sustainable economies through strategic investments.
Key strategies include achieving e-Connectivity for rural America, developing the rural economy, harnessing technological innovation, supporting a rural workforce and improving quality of life. For additional information, see the notice in the Federal Register.