Roby Comments on the ISIS Threat
By Brandon Moseley
Alabama Political Reporter
U.S. Representative Martha Roby (R) from Montgomery commented on the growing threat that ISIS, the Islamic State of Iraq and Syria, poses to the United States.
Rep. Roby said in a written statement, "I am deeply concerned about the growing threat posed by ISIS, and so are my constituents. I have reviewed footage and photographs of innocent men, women, and children being crucified and beheaded, including the beheading of American journalist James Foley. When the tactics ISIS uses are so brutal that al Qaeda denounces them, we are talking about a next-level terrorist ideology. Even worse, this group is well-funded, well-organized and has demonstrated military-style skills and discipline."
Congresswoman Roby said, "I agree with General Dempsey, the Chairman of the Joint Chiefs of Staff, who said, 'This is an organization that has an apocalyptic, end-of-days strategic vision which will eventually have to be defeated.'…We must prepare to take decisive military action to combat the threat ISIS poses. I look to our battle-tested military leaders to craft a strategically-wise course of action and to President Obama to command accordingly. Certainly, limited air strikes in Iraq have slowed ISIS's progress. However, it is clear more will be required to end this threat."
Rep. Roby said, "This situation also emphasizes the need to secure our borders. I have long warned of the terrorism risk that exists with a porous border. Reports that these terrorists could have access to Western passports show how real that risk is."
"As always, the United States must learn from the past. Appeasing groups that seek a cultural, religious or ethnic 'cleansing' only emboldens them. ISIS is killing anyone who does not conform to its bastardized, barbaric form of Islam, and they will not stop unless they are ended…At the same time, the hollowing of our military forces has left us in a depleted state of military readiness. I believe the confluence of our misguided foreign policy and compromised military readiness has contributed to this problem festering and growing to the point that we are now threatened."
The conservative congresswoman said that, "American must lead in the world, ensuring peace through strength."
According to original reporting by Fox News, Reuters and the Associated Press, over the weekend, assisting joint efforts by the Iraqi Army and Kurdish Peshmerga fighters to retake the Mosul dam, the largest in Iraq.
If ISIS were to control the dam, they could intentionally open the gates and send a wave of floodwater into the nearby cities of Irbil and Mosul, meaning the dam must be in allied hands before any serious effort to retake Mosul, the second largest city in Iraq.
Kurdish Gen. Tawfik Desty said his troops now control the eastern part of the dam and that fighting continues. ISIS took the dam on August 7 following their capture of Mosul in June, The Kurds told Fox News that they have also retaken the town of Teleskof, in northern Iraq, and a few other surrounding villages.
ISIS also massacred dozens of Yazidi men in the town of Sinjar on Saturday and kidnapped their wives and children. U.S. drones captured footage of the massacres.
The Islamic militant group believes that the Yazidis are devil worshippers.
Iraqi and Yazidi leaders told Reutes that ISIS has buried Yazidi men alive, killed children and kidnapped women to be slaves. The Kurds claim that over 500 of the Kurdish speaking religious minority were killed following ISIS's taken of Sinjar.
Also troubling are reports of Americans who have joined ISIS. Two American ISIS fighters have reportedly been killed in fighting in Syria and some reports claim that as many as 300 Americans may have joined the barbaric terrorist group, which has threatened to launch massacres in the United States.
Congresswoman Martha Roby represents Alabama's Second Congressional District.
Print this piece
Tuscaloosa mayor: "We have entered into a danger zone" as hospitalizations rise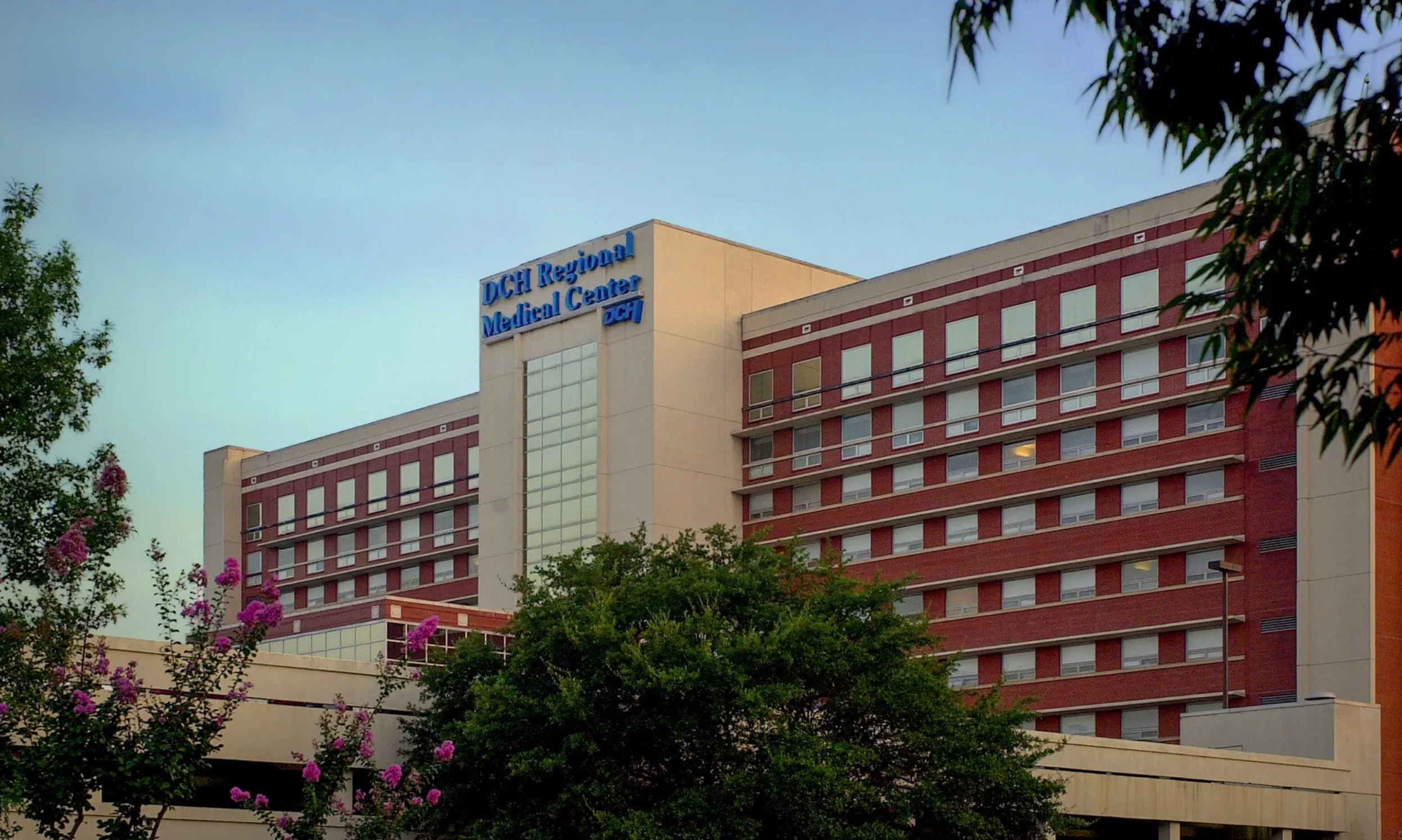 While Montgomery County and the River Region of Central Alabama remain the top area of concern for state officials responding to COVID-19, Tuscaloosa County is showing signs of a worsening outbreak as cases and hospitalizations spike.
"We have entered into a danger zone," said Tuscaloosa Mayor Walt Maddox in an interview. "And if we continue to see trends of doubling hospitalizations over the next week, then we probably enter into an area where Montgomery is currently at. The good news is that we're handling this. The bad news will be if the trend continues to rise."
Over the past thirteen days, the number of COVID-19 cases in Tuscaloosa County has more than doubled from 345 on May 17 to 699 as of Friday evening. During the early months of the pandemic, Tuscaloosa saw relatively stable case increases, a trend that broke about two weeks ago. According to The New York Times's analysis of COVID-19 data, Tuscaloosa has one of the fastest-growing outbreaks in the country.
Testing has also increased in Tuscaloosa County, but the percent of tests that are positive in the county over the last seven days, on average, is about 10 percent, up from as low as 2 percent in early May.
Many of the new cases in Tuscaloosa have been connected through contact tracing to institutional settings, Maddox said, including nursing homes, the metro jail and the state's Mary Starke Harper Geriatric Psychiatric Center, where at least two patients have died.
"Those are the main drivers in what we're seeing," Maddox said.
But contact tracing has also found that, in at least one case, the virus entered a facility through an asymptomatic carrier, showing that community transmission of the virus is ongoing, in many cases unnoticed, and is affecting more vulnerable populations like those in long-term care facilities and jails.
"That to me is kind of getting into what the public needs to know," Maddox said. "We have to continue to apply common sense. That means wearing a mask when going out in public, practicing social distancing and assuming that everyone that you come in contact with is a potential carrier."
State Health Officer Scott Harris echoed that plea Thursday.
"Some of those are outbreaks," Harris said of counties with rising cases. "And yet again, those are still attributable to community spread. The people in the nursing home didn't go out in the community and catch it. Someone brought it into them, presumably, and so there has to be transmission going on in the community for that to happen. We need to find a way to get people to take seriously these social-distancing guidelines."
But hospitalizations — a more precise, though delayed, indicator — show an even more worrisome trend.
At DCH Health, the main hospital system in Tuscaloosa County, the number of COVID-19 positive inpatients more than doubled in a week's time from 36 on May 22 to 83 as of Friday afternoon.
"In Tuscaloosa, we took early action, and it's given us the ability to deal with the higher number of coronavirus cases and hospitalizations," Maddox said. "At this point, we are at the ability to manage what we're facing."
As of Friday, 74 of DCH Health's ICUs are in use — including both COVID and non-COVID patients — which would exceed the hospital system's typical ICU bed capacity had it not expanded its capacity.
Hospital officials, including those in Tuscaloosa and Montgomery, have been clear to say that they are still able to treat additional patients, though the hospitals are under strain.
Twenty-two of the patients in ICUs are COVID-19 patients, according to the hospital system. Twelve of the patients who have tested positive for COVID-19 are on ventilators. But there remain 52 others who are hospitalized pending tests for COVID-19. Eleven of those are in ICUs, the hospital reported Friday afternoon.
In total, DCH Health System has 90 ICU beds available, after adding ICU bed capacity by retrofitting hospital rooms. Normally there are only 72 ICU rooms between DCH's main hospital in Tuscaloosa and its smaller hospital in neighboring Northport. Eighteen hospital rooms were adapted for ICU use to increase capacity.
The number of COVID-positive patients in ICUs has also doubled from May 22. There are also more patients pending test results in ICUs in Tuscaloosa than on May 22.
Like many hospital systems in Alabama, DCH also serves surrounding counties without adequate health care infrastructure. Neighboring Greene and Hale counties — part of Alabama's Black Belt region — have among the highest per capita case rates in Alabama at 1,147 cases per 100,000 people and 1,051 cases per 100,000 people, respectively.
Though the situation in Tuscaloosa County is not as immediately dire as in Montgomery, Maddox said he is concerned that Tuscaloosa could soon be in a situation similar to Montgomery and the River Region, where hospitals temporarily ran out of formal ICU beds.
As of Friday, Montgomery Mayor Steven Reed said about 4 percent of area hospitals' ICU beds were available.
"I want to make sure I emphasize to you, while we do have a shortage of beds and we are reaching a dangerous capacity load in ICUs, there is room to treat people who are sick," Reed said.
Meanwhile, case counts in Montgomery continue to rise.
"Unfortunately our numbers have not plateaued, but are significantly increasing," Reed said, adding that "more testing does not mean that we should see patients in worse conditions with fewer ICU beds."
Maddox urged all residents to abide by social-distancing recommendations and wear masks.
"The stage that we're entering into now," Maddox said, "it's going to be more on the individual than ever before. By doing the smart things, they can protect themselves, they can protect their family members, they can protect their community, they can save jobs, and they can help us get out of this sooner rather than later. And that would be my message to everyone. Let's continue to do the smart things. If we do that, we will reclaim our lives."
Print this piece