Roby Comments on the ISIS Threat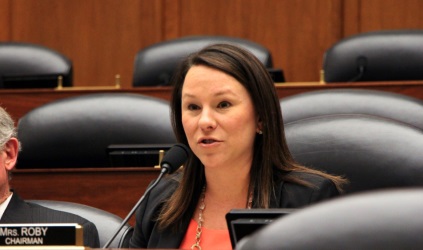 By Brandon Moseley
Alabama Political Reporter
U.S. Representative Martha Roby (R) from Montgomery commented on the growing threat that ISIS, the Islamic State of Iraq and Syria, poses to the United States.
Rep. Roby said in a written statement, "I am deeply concerned about the growing threat posed by ISIS, and so are my constituents. I have reviewed footage and photographs of innocent men, women, and children being crucified and beheaded, including the beheading of American journalist James Foley. When the tactics ISIS uses are so brutal that al Qaeda denounces them, we are talking about a next-level terrorist ideology. Even worse, this group is well-funded, well-organized and has demonstrated military-style skills and discipline."
Congresswoman Roby said, "I agree with General Dempsey, the Chairman of the Joint Chiefs of Staff, who said, 'This is an organization that has an apocalyptic, end-of-days strategic vision which will eventually have to be defeated.'…We must prepare to take decisive military action to combat the threat ISIS poses. I look to our battle-tested military leaders to craft a strategically-wise course of action and to President Obama to command accordingly. Certainly, limited air strikes in Iraq have slowed ISIS's progress. However, it is clear more will be required to end this threat."
Rep. Roby said, "This situation also emphasizes the need to secure our borders. I have long warned of the terrorism risk that exists with a porous border. Reports that these terrorists could have access to Western passports show how real that risk is."
"As always, the United States must learn from the past. Appeasing groups that seek a cultural, religious or ethnic 'cleansing' only emboldens them. ISIS is killing anyone who does not conform to its bastardized, barbaric form of Islam, and they will not stop unless they are ended…At the same time, the hollowing of our military forces has left us in a depleted state of military readiness. I believe the confluence of our misguided foreign policy and compromised military readiness has contributed to this problem festering and growing to the point that we are now threatened."
The conservative congresswoman said that, "American must lead in the world, ensuring peace through strength."
According to original reporting by Fox News, Reuters and the Associated Press, over the weekend, assisting joint efforts by the Iraqi Army and Kurdish Peshmerga fighters to retake the Mosul dam, the largest in Iraq.
If ISIS were to control the dam, they could intentionally open the gates and send a wave of floodwater into the nearby cities of Irbil and Mosul, meaning the dam must be in allied hands before any serious effort to retake Mosul, the second largest city in Iraq.
Kurdish Gen. Tawfik Desty said his troops now control the eastern part of the dam and that fighting continues. ISIS took the dam on August 7 following their capture of Mosul in June, The Kurds told Fox News that they have also retaken the town of Teleskof, in northern Iraq, and a few other surrounding villages.
ISIS also massacred dozens of Yazidi men in the town of Sinjar on Saturday and kidnapped their wives and children. U.S. drones captured footage of the massacres.
The Islamic militant group believes that the Yazidis are devil worshippers.
Iraqi and Yazidi leaders told Reutes that ISIS has buried Yazidi men alive, killed children and kidnapped women to be slaves. The Kurds claim that over 500 of the Kurdish speaking religious minority were killed following ISIS's taken of Sinjar.
Also troubling are reports of Americans who have joined ISIS. Two American ISIS fighters have reportedly been killed in fighting in Syria and some reports claim that as many as 300 Americans may have joined the barbaric terrorist group, which has threatened to launch massacres in the United States.
Congresswoman Martha Roby represents Alabama's Second Congressional District.
Department of Justice sues Ashland Housing Authority alleging racial discrimination
"AHA has engaged in a pattern or practice of race discrimination by steering applicants to housing communities based on race," the complaint alleges.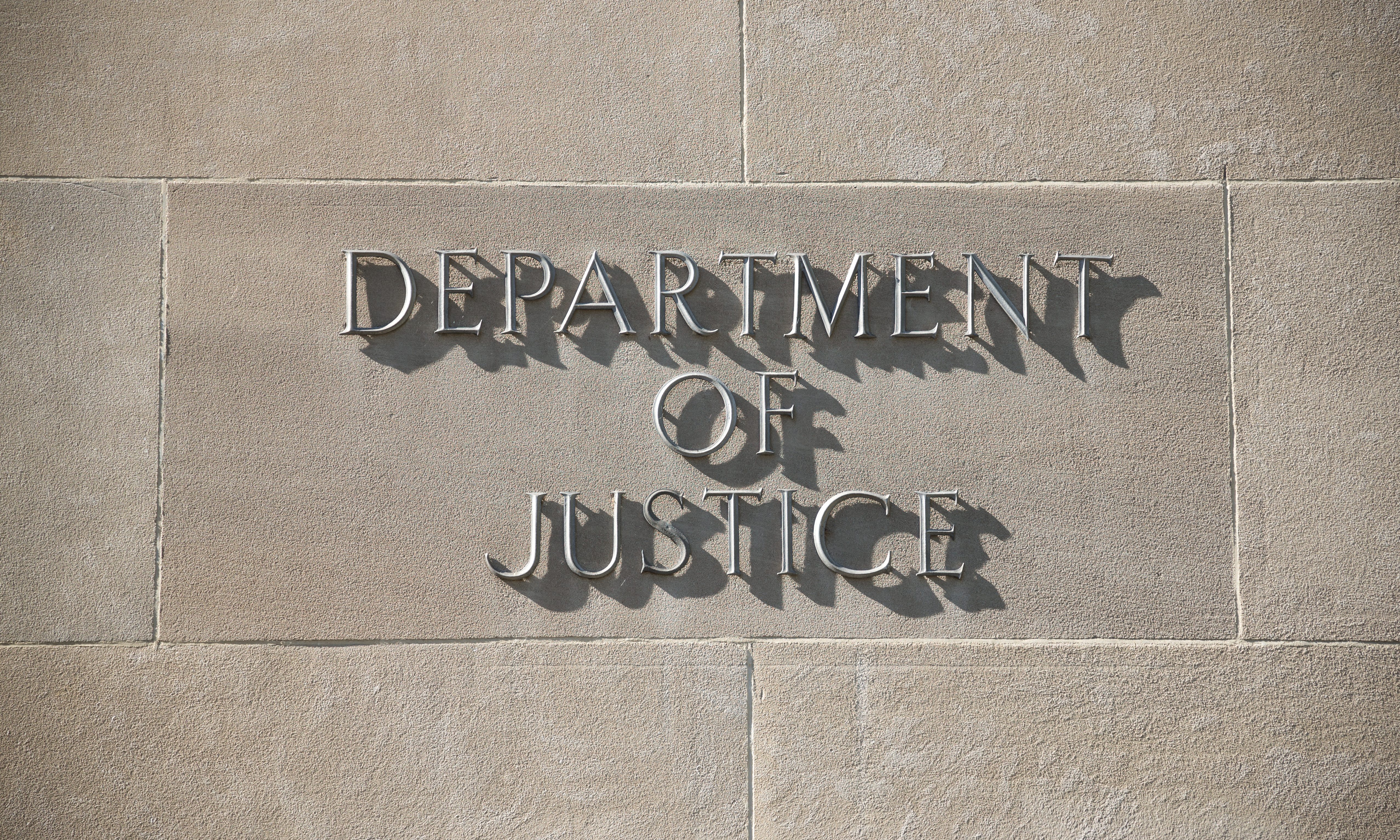 The U.S. Department of Justice on Tuesday filed a lawsuit alleging that the Housing Authority of Ashland violated the Fair Housing Act by intentionally discriminating against Black people who applied for housing because of their race.
The DOJ in its complaint, filed in the U.S. District Court for the Northern District of Alabama, names as defendants the Housing Authority of Ashland, the Southern Development Company of Ashland Ltd., Southern Development Company of Ashland #2 Ltd. and Southern Development Company LLC, which are the private owners and managing agent of one of those housing complexes.
The department's complaint alleges that the Ashland Housing Authority denied Black applicants the opportunity to live in overwhelmingly white housing complexes on the city's East Side, while steering white applicants away from properties whose residents were predominantly Black in the West Side. The AHA operates seven public housing communities spread across both areas, according to the complaint.
"From at least 2012 to the present, AHA has engaged in a pattern or practice of race discrimination by steering applicants to housing communities based on race and by maintaining a racially segregated housing program," the complaint alleges.
The federal government states in the complaint that as of June 2018, 69 percent of all AHA tenants were white, but 99 percent of tenants at Ashland Heights, on the East Side, were white, 92 percent of tenants at another East Side community were white and 91 percent of tenants at yet another East Side housing development were white.
Similar disparities were seen in public housing communities in the West Side, the complaint states.
AHA kept separate waiting lists for both segregated areas, the complaint alleges and allowed applicants who decline offers of housing "without showing good cause, even when they decline offers for race-based reasons," to maintain their position on the waiting list, in violation of AHA's own policies intended to prevent race discrimination.
"On April 11, 1968, one week after the assassination of the Rev. Dr. Martin Luther King, Jr., the United States enacted the Fair Housing Act to outlaw race, color and other forms of discrimination in housing. Denying people housing opportunities because of their race or color is a shameful and blatant violation of the Fair Housing Act," said Assistant Attorney General Eric Dreiband of the Civil Rights Division in a statement. "The United States has made great strides toward Dr. King's dream of a nation where we will be judged by content of our character and not by the color of our skin."
"The dream remains at least partially unfulfilled because we have not completely overcome the scourge of racial bias in housing," Dreiband continued. "Discrimination by those who receive federal taxpayer dollars to provide housing to lower-income applicants is particularly odious because it comes with the support and authority of government. The United States Department of Justice will not stand for this kind of unlawful and intolerable discrimination. The Justice Department will continue to fight to protect the rights of all Americans to rent and own their homes without regard to their race or color."
U.S. Attorney Prim F. Escalona for the Northern District of Alabama said in a statement that individuals and families should not have their rights affected by their race or national origin. "Our office is committed to defending the civil rights of everyone," Escalona said.
The lawsuit seeks damages to compensate victims, civil penalties to the government to vindicate the public interest and a court order barring future discrimination and requiring action to correct the effects of the defendants' discrimination.
The DOJ in a press release encouraged those who believe they have been victims of housing discrimination at the defendants' properties should contact the department toll-free at 1-800-896-7743, mailbox 9997, or by email at [email protected] Individuals who have information about this or another matter involving alleged discrimination may submit a report online at civilrights.justice.gov.
The DOJ in August the U.S. Housing and Urban Development determined that the Decatur Housing Authority was disallowing Black people to live in public housing located in riverfront towers while requiring Black people to live in less attractive apartments elsewhere.