Obama Punishes Oklahoma for Dropping Common Core
By Brandon Moseley
Alabama Political Reporter
At the urging of grassroots conservative activists, just this year, the controversial Common Core standards were repealed in Oklahoma, South Carolina, and Missouri.
On Friday, the Federal government struck back against Oklahoma. As a result of the Common Core repeal, President Obama's U.S. Department of Education told Oklahoma officials that the Federal government was repealing its waiver from the onerous No Child Left Behind act, making it the second state to lose its reprieve from the law. Also, the Obama administration announced that Oklahoma education officials would lose the authority to direct what to do with $29 million of Federal grant money. Instead, how that money is spent in the state would be directed by federal officials. Also failing schools may be required to replace members of their staff, place the school under state control, or bring in outside leadership.
Under the No Child Left Behind regulations, Oklahoma will be required to provide tutoring and public school choice options to students in failing schools.
Oklahoma Gov. Mary Fallin (R) said in a written statement, "It is outrageous that President Obama and Washington bureaucrats are trying to dictate how Oklahoma schools spend education dollars. Because of overwhelming opposition from Oklahoma parents and voters to Common Core, Washington is now acting to punish us. This is one more example of an out-of-control presidency that places a politicized Washington agenda over the well-being of Oklahoma students."
According to original reporting in Politico by Caitlin Emma, Education Department Press Secretary Dorie Nolt said in a written statement, "Having college-and-career-ready standards matters because it provides critical thinking and problem solving skills — skills that students need to succeed in college and beyond. Oklahoma was unable to demonstrate that its students are learning high standards this year, which the state committed to do under its ESEA flexibility request. State leaders still have the opportunity to demonstrate that their standards are rigorous or design new standards to ensure their students are ready for college, career and life — just like Indiana and several other states have done."
Conservatives are not giving up their opposition to the unpopular education standards.
U.S. Senator Mike Lee (R) from Utah said in a written statement, "it's time to end Common Core. As a U.S. Senator, I've seen the federal government make a mess of everything it touches. And if they're allowed to stay, Common Core standards will be the ObamaCare of education."
Sen. Lee said, "Common Core is the DC takeover of our school system. It will dumb down standards and cheapen the education our children receive," according to a report in Associated Press.
In Louisiana, Gov. Bobby Jindal (R) filed a lawsuit on Wednesday challenging the Obama administration's use of federal grant money and regulations to force states to force states to adopt the unpopular Common Core education standards.
Gov. Jindal said that the U.S. Department of Education was using a $4.3 billion grant program and federal policy waivers to encourage states to adopt the national education standards and strict testing regimen. Jindal said that that, "Effectively forces states down a path toward a national curriculum." "The federal government has hijacked and destroyed the Common Core initiative," Jindal said in a statement. "Common Core is the latest effort by big government disciples to strip away state rights and put Washington, D.C., in control of everything."
In Alabama, opponents of Common Core are organizing and likely will be back in Montgomery in the next legislative session demanding that the legislature take the education standards out of the hands of the embattled State School Board and repeal Plan 2020, the Common Core compliant Alabama College and Career Ready Standards before they are even implemented.
Alabama State Schools Superintendent Tommy Bice faces a daunting challenge in turning back the momentum against Common Core, as polls show that the Common Core is losing support from both parents and teachers alike.
Print this piece
Bill unlocks the "revolving door" for public employees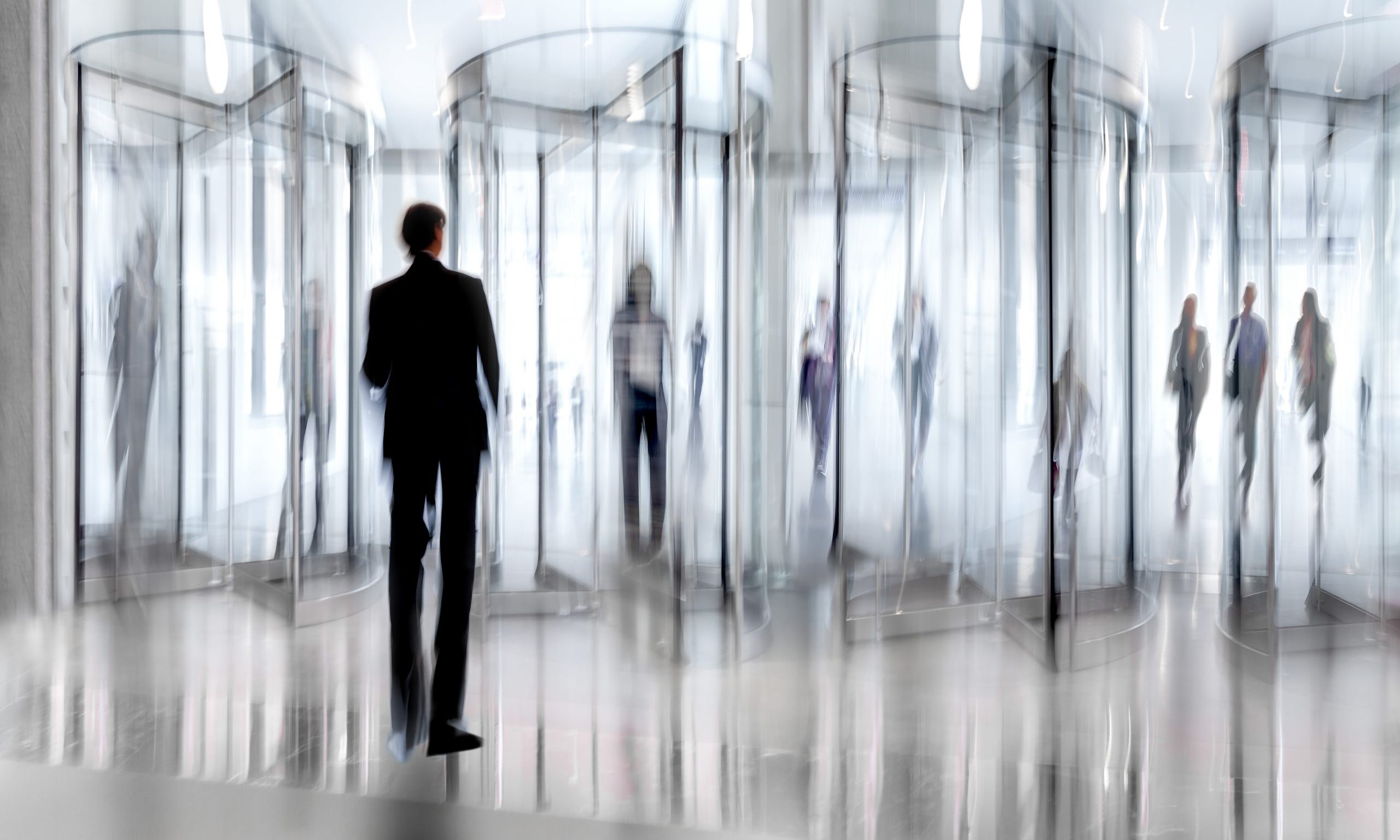 After a brief introduction lasting approximately three minutes, SB177 passed out of the Senate Fiscal Responsibility and Economic Development Committee with a favorable report.
If the legislation sponsored by Sen. Garlan Gudger, R-Cullman, becomes law, it will radically alter the "revolving door" statute permitting any public employee to leave a government job and immediately return as a representative for that entity or another government agency.
Under existing law, former public officials and public employees are prohibited from serving as a lobbyist or otherwise representing clients before the governmental body for which he or she had served or worked for two years after leaving office or employment.
This legislation would open the door for all types of public employees to avoid the current law.
However, Gudger's bill does away with the two-year prohibition on public employees, allowing them to freely serve as agents of their former boss or another government body.
Under state law, a public employee is defined in part as, "Any person employed at the state, county, or municipal level of government or their instrumentalities."
"We see a distinction between public employees who move to other public employment and those who leave for jobs in private industry," said Sonny Brasfield, Executive Director of the Association of County Commissions of Alabama. "The bill leaves in place the strong prohibition against shifting from public employment to private employment, but creates an exception that we feel is appropriate for public employees who want to continue to work in the public sector."
The proposed legislation was presented to the state's attorney general's office for analysis as well as ethics officials.
Gudger, who is vice-chair of the committee, did not explain why the legislation was needed and neither did any of the committee members ask for a reason for the drastic rewrite of the state's ethics law.
Why it was passed out of the Fiscal Responsibility and Economic Development committee rather than ethics or judiciary raises questions as well, as does the fact that there was no discussion.
Republican lawmakers made ethics reform a centerpiece of their efforts to wrestle power from Democrats in 2010. Having succeeded in gaining control of the State House, Republican lawmakers passed what would be called the toughest ethics laws in the nation.
Legislation currently proposed by Rep. Mike Ball, R-Madison, would render the existing State Ethics Act useless as an effective tool to regulate the behavior of public officials and employees.
Opinion | Deception, subtlety and the wholesale destruction of current ethics laws mark proposed rewrite
Since the indictment and conviction of Mike Hubbard—the former Speaker of the House who led the charge to swing the Legislature to Republican control, many of his former colleagues have sought to rewrite the ethics laws championed ten years ago. Gudger, a newcomer to the state Senate, was not a part of the class that passed the 2010 ethics laws.
Hubbard was sentenced to state prison nearly four years ago but currently remains free pending a ruling by the State Supreme Court.
The bill passed out of committee unanimously with both Democrats and Republicans supporting the measure.
Committee members are as follows:
Chair Steve Livingston
Vice-Chair Garlan Gudger
Will Barfoot
Tom Butler
Clyde Chambliss
Vivian Davis Figures
Arthur Orr
Dan Roberts
Malika Sanders-Fortier
Clay Scofield
Cam Ward
Article was updated for clarity.
Print this piece