Smith Apologizes for Comments Against Republicans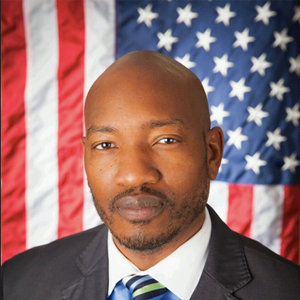 By Brandon Moseley
Alabama Political Reporter
The United States has been in an acknowledged war with Islamic-Fascist terrorists since September 11, 2001, and arguably, we were in this war long before that. But, we refused to acknowledge it, until it became impossible to ignore.
Thousands of Americans died on 9-11 and thousands more have died fighting terrorists in Iraq, Afghanistan and other fronts of the war against Islamic extremists. In the last three years, former Al Qaeda of Iraq operatives in exile in Syria have broken away from their parent organization and have become the dominant Sunni faction in the ongoing Syrian Civil War.
They have invaded deep into Iraq, where they have taken Mosul, Iraq's Second largest city which directly adjoins the ancient Biblical city of Ninevah. The group known as the Islamic State of Iraq and Syria (ISIS) and also the Islamic State of Iraq and the Levant (ISIL) includes up to an estimated 300 American volunteers. ISIS/ISIL has executed Christians, Yazidi, Turkmen, and other minorities, including women and children. The group has also murdered captured Syrian and Iraqi Army soldiers and even Sunnis who refused to join their well funded terrorist army, which currently numbers over 15,000, according to Congresswoman Michelle Bachmann (R) from Minnesota.
The United States Armed Forces are currently bombing ISIS military targets to help the Iraqi and Kurdish armed forces in their war with the terrorist group. The group has been denounced by many as being simply "evil."
Many people were offended when the Democratic candidate for Alabama's Third Congressional District Jesse T. Smith said on Twitter, "The greatest country on earth is being bullied from within. Actions of Republicans in congress are worse than #ISIL."
Understandably, Republicans were not pleased and Smith's inappropriate comments have led to a whole host of national political articles. Smith has been forced to apologize for his over-the-top rhetoric.
Smith has now apologized on Twitter. Smith said, "I apologize for inappropriately comparing Republicans in congress to terror group ISIL. I condemn my words & humbly accept responsibility."
Mr. Smith is running against popular incumbent Congressman Mike Roger (R) and even most Democrats do not believe that Smith has much chance against the six term U.S Congressman.
Referring to Democrats chances of unseating Republican incumbents in Alabama, State Democratic Party Chairwoman Nancy Worley recently told Phillip Rawls (Associated Press), "We appear to be on the sidelines in how the national people are looking at it."
Attempting to explain his bizarre post, Smith later said in a statement on Facebook, "The republicans have used the economy as a means to terrorize the people of this country. Raising interest on student loan rates, trying to privatize social security, passing tax cuts that only help the super wealthy, cutting the food stamp budget for the neediest of people. These are all examples of how the republican party is terrorizing the middle and lower classes of America."
The Speaker of the Alabama House of Representatives Mike Hubbard (R) from Auburn said on Facebook, "The comments made by Congressman Mike D. Rogers's Democratic opponent claiming that the Republican Party is worse than ISIS are reprehensible and disgusting. Sadly, you will not see many Democrats distancing themselves from these remarks. While Republican Party leaders are focused on solutions, Democrats just continue to spread hate and lies. Alabamians have a clear choice this fall as we head towards Election Day."
The unfortunate gaffe, however, has drawn statewide and national attention to the struggling Smith campaign. However, to defeat a six term incumbent, Smith will need moderates and independents that normally vote republican to vote for him. The Third Congressional District of Alabama has been in Republican hands for decades.
According to his bio, Jesse T. Smith was born in June 1974 in Albany, Georgia. Smith was raised by his grandparents raised in Holly Holmes Public Housing in southwest Albany. He attended Westover High School for two years, then he moved to Washington D.C. where he graduated from F.W. Ballou Senior High School in 1993.
Jesse enlisted in the United States Army in March 1995, served two tours in Bosnia supporting both Operations' Joint Endeavor & Joint Guard. He then served in Germany until two combat tours in support of Operation Iraqi Freedom I and III. His convoy was among one of the first convoys to enter Tikrit Iraq prior to the capture of Saddam Hussein.
In March 2003 he was inducted into the Sergeant Audey Leon Murphy Leadership Club. This highly regarded achievement is only bestowed upon the top 2% of Enlisted Army leaders. He attended the U.S. Army Sergeants Major Academy where he graduated from the Battle Staff Non-Commissioned Officers Course with superior ratings.
He was discharged on December 1, 2008 after serving nearly 14 years on active duty. He works as a federal civil service employee at the Department of the Army Combat Readiness/Safety Center. He served as an Accident Investigator (Fatality Division) & Tactical Occupational Safety & Health Manager for the Army Brigade Combat Teams.
J.T. Smith is married to U.S. Army Captain Carla Smith and together they have 5 children: Darius, Jesse II, Latiffany, Mykia (Specialist, U.S. Army), and Jermonte (Petty Officer, U.S. Navy).
Today is Thanksgiving
Today is a national and state holiday. Schools, banks, government offices and many private businesses are closed.
Four hundred years ago, on Nov. 11, 1620, after 66 days at sea, a group of English settlers landed near what is today Cape Cod in Massachusetts. Onboard the Mayflower were 102 men, women, and children, including one baby born during the Atlantic crossing, who made up the Pilgrims.
The Mayflower, captained by Christopher Jones, had been bound for the mouth of the Hudson River. The ship took a northerly course to avoid pirates, but the decision to avoid the then widely traveled sea lanes to the New World took the ship into bad weather, which had blown the Mayflower miles off course and left the ship damaged. Off Cape Cod, the adult males in the group made the fateful decision to build an entire colony where none had existed prior. They wrote and signed the Mayflower Compact.
"In the name of God, Amen. We whose names are underwritten, the loyal subjects of our dread Sovereign Lord King James, by the Grace of God of Great Britain, France, and Ireland King, Defender of the Faith, etc. Having undertaken for the Glory of God and advancement of the Christian Faith and Honour of our King and Country, a Voyage to plant the First Colony in the Northern Parts of Virginia, do by these presents solemnly and mutually in the presence of God and one of another, Covenant and Combine ourselves together in a Civil Body Politic, for our better ordering and preservation and furtherance of the ends aforesaid; and by virtue hereof to enact, constitute and frame such just and equal Laws, Ordinances, Acts, Constitutions and Offices from time to time, as shall be thought most meet and convenient for the general good of the Colony, unto which we promise all due submission and obedience. In witness whereof we have hereunder subscribed our names at Cape Cod, the 11th of November, in the year of the reign of our Sovereign Lord King James, of England, France and Ireland the eighteenth, and of Scotland the fifty-fourth. Anno Domini 1620."
After a few weeks off Cape Cod, they sailed up the coast until they reached Plymouth. There they found a Wampanoag Indian village that had been abandoned due to some sort of plague. During the Winter of 1620-1621 they lived aboard the Mayflower and would row to shore each day to build houses. Finally, they had built enough houses to actually move to the colony, but the cold, damp conditions aboard the ship had been costly.
Some 28 men, 13 women (one of them in child birth), and 8 children died in that winter. Governor John Carver would die in April. His widow, Kathrine White Carver, would follow a few weeks later. There is some recent archaeological evidence suggesting that some of the dead were butchered and eaten by the survivors.
The Mayflower and her crew left for England on April 5, 1621, never to return.
About 40 of the Pilgrims were religious Separatists, members of a Puritan sect that had split from the Church of England, in defiance of English law. In 1609, they immigrated to Holland to practice their religion but ran into problems there too. Others in the group had remained part of the Church of England but were sympathetic to their Separatist friends. They did not call themselves Pilgrims, that term was adopted at the bicentennial for the Mayflower voyage. The members of core Separatist sect referred to themselves as "Saints" and people not in their sect as "Strangers."
In March 1621, an English speaking Native American, named Samoset, visited the Plymouth colony and asked for beer. He spent the night talking with the settlers and later introduced them to Squanto, who spoke even better English. Squanto introduced them to the chief of the Wampanoag, Massasoit.
Squanto moved in with the Pilgrims, serving as their advisor and translator. The friendly Wampanoag tribe taught the Pilgrims how to hunt and grow crops. The two groups began trading furs with each other.
William Bradford, a Separatist who helped draft the Mayflower Compact, became the longtime Plymouth Governor. He was also the writer of the first history of the Plymouth Colony and the Mayflower. Bradford's more notable descendants include author, dictionary writer and scholar Noah Webster; TV chef Julia Child; and Supreme Court Chief Justice William Rehnquist.
In the fall of 1621, 399 years ago, the Pilgrims invited their Wampanoag Indian friends to a feast celebrating their first harvest and a year in the New World with a three-day festival. This has become known as the first Thanksgiving.
Today is a national and state holiday. Schools, banks, government offices and many private businesses are closed.