Roby Says U.S. Must Project Strength Amid International Strife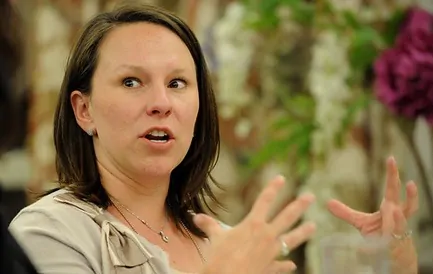 By Brandon Moseley
Alabama Political Reporter
Throughout our history, Americans have embraced the wonderful idea that they were living in a new age, where war and violence would never trouble us again, only to have the world's reality come crashing down on that pleasant fantasy.
Our second President, John Adams, built up the American armed forces for a war with France, that he then prevented through negotiations.
Our third President, Thomas Jefferson, downsized those forces, only to have to fight a war in modern day Libya, for which the country was poorly equipped. When Islamic pirates began attacking American shipping, it necessitated sending U.S. armed forces all the way to Tripoli.
The U.S. emerged from the Civil War with the largest army in the world, only to downsize it.
A generation later, the U.S. struggled to build its forces back up for a war with Spain.
Downsized again, we had to build the armed forces back up again for World War I. The Congress shrunk our armed forces again, then had to rush to build it back up for World War II. After World War II, the U.S. shrunk its armed forces again only to find itself in wars in Korea and Vietnam. Our armed forces were shrunk again in the 1970s, only to be built back up for a war with the Soviet Union that never happened.
Those forces were, however, used in the First Gulf War. Then we downsized in the 1990s as part of the so-called "Peace Dividend." That did not last long. We were forced to modernize and reequip our armed forces to fight the wars in Iraq and Afghanistan as part of the Global War on Terror. Over the last five years, the United States has been shrinking its armed forces yet again, as we have drawn down our forces in Iraq and Afghanistan.
U.S. Representative Martha Roby (R) from Montgomery suggests that we may have embraced that wonderful fantasy of peace in our time too soon and drawn down our forces too greatly, yet again. In a statement on Thursday, September 4, Rep. Roby warned that the United States must project strength and resolve in a world rife with conflict and upheaval.
Representative Roby said Thursday, that radical Islamic terrorism is on the rise across the globe and this is evidenced by recent events such as: the growing threat from the self identified "Islamic State," better known as ISIS in the Middle East; the evacuation of the American embassy in Tripoli, Libya, and subsequent occupation by Islamic militants; increased terror attacks across the African continent, specifically in Somalia, Kenya, Nigeria, Mali and Tunisia. Meanwhile Russian-aligned forces in the Ukraine show no signs of backing down despite tough talk from the United Nations.
Congresswoman Roby said that these instances are no accident or coincidence, but rather a result of the United States' diminished international leadership.
Rep. Roby said, "Every American should be concerned about our international standing and our diminished ability to shape world events rather than be shaped by them. It disturbs me to see statements by President Obama and top Administration officials downplaying or dismissing the threat of radical Islamic terrorism. The threat is real, it is growing, and it must be dealt with before it's too late."
Rep. Roby continued, "What's happening across the African continent is no accident. The continued aggression of Russian forces in Ukraine isn't a coincidence. The rise of Islamic fascism is not a random occurrence. Rather, they are the result of the inconsistent, incoherent messages we've been sending abroad. We draw 'red lines,' and do nothing when they are crossed. We outsource tough foreign policy decisions to the woefully weak United Nations. We hollow out our military force with drastic cuts that compromise our readiness. We fail to secure our borders or enforce immigration laws. We negotiate with the Taliban and strike deals to release hardened terrorists who return to the battlefield."
The conservative Alabama Congresswoman said, "These actions project weakness and invite our enemies to test our resolve. The United States must reverse course and demonstrate the kind of strength that used to be feared and respected the world over."
Rep. Roby warned that with September 11 one week away, the United States must be on alert. "We can't allow this country to lapse into a pre-September 11 mindset, in which we depend on oceans to protect us. A dangerous terrorist network is growing, and its members are committed to hurting Americans. Our nation must prepare to take the fight to them, but we also need to remain vigilant here at home as this solemn and sensitive anniversary approaches."
Congresswoman Martha Roby represents Alabama's Second Congressional District and is seeking a third term this November.
Print this piece
Alabama House Minority Leader Anthony Daniels endorses Mike Bloomberg for president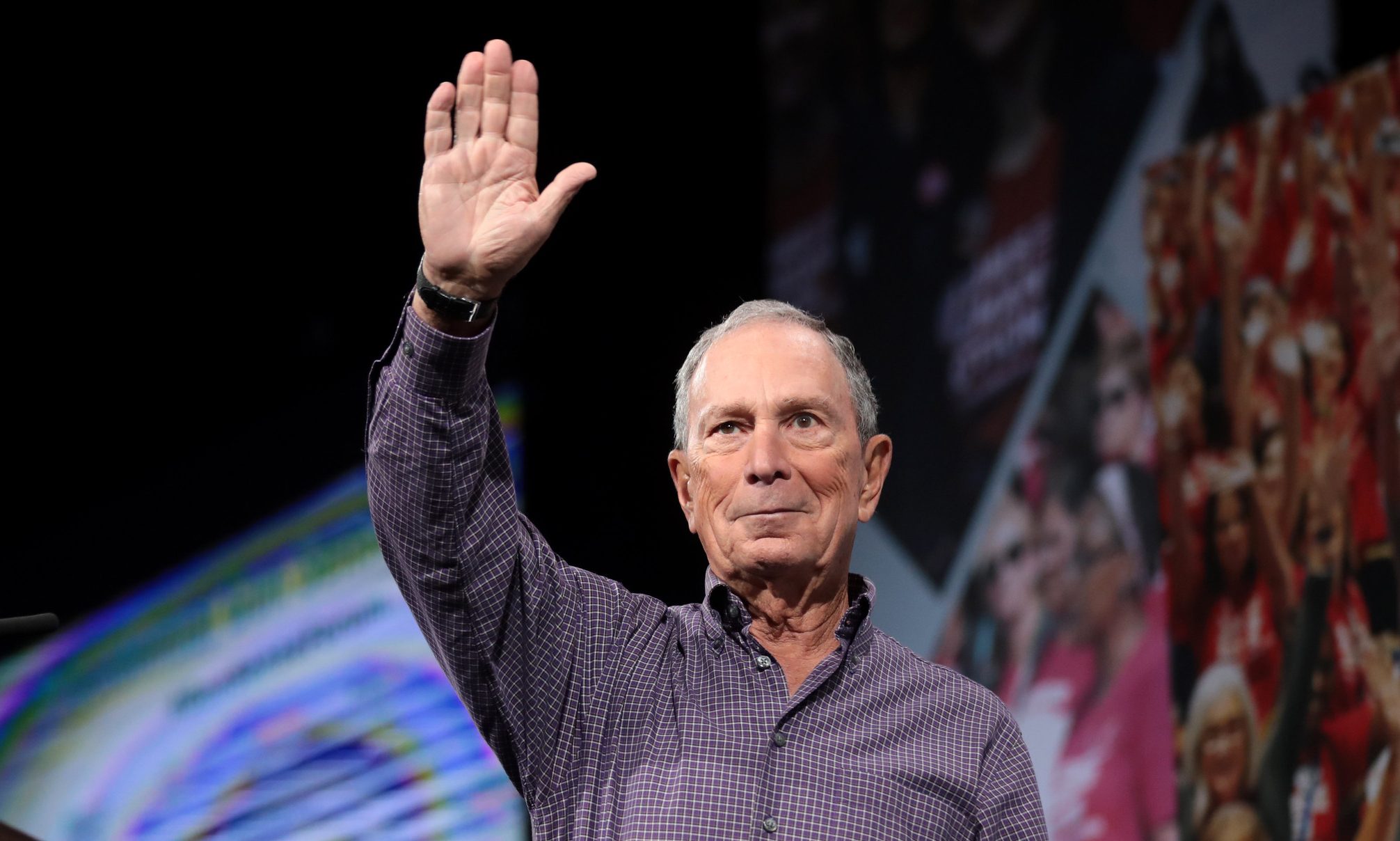 Alabama House Minority Leader Anthony Daniels announced his endorsement of Democratic presidential candidate Mike Bloomberg today, 4 days ahead of Alabama's primary election on Super Tuesday. Daniels joins State Senate Minority Leader Bobby Singleton and Black Caucus Chair Representative A.J. McCampbell in support of Mike. In his endorsement, Rep. Daniels cited Mike's work taking on tough fights on health care, public education, and supporting small businesses.
"We need a president who has a proven record of bringing people together to tackle the tough challenges we face in this country, and I can't think of anyone better to do that than Mike Bloomberg," said Rep. Daniels. "Not only is Mike the best positioned to take on Trump, but he has also proven he can deliver on his promises to make this country better for all. Alabamians should know that when I head to the polls this Tuesday, I'll be proudly casting my vote for Mike Bloomberg."
Rep. Anthony Daniels represents the 53rd District in the Alabama State House of Representatives, where, since 2017, he has served as minority leader. Rep. Daniels received his Bachelor's and Master's degree from Alabama A&M University. A former public school teacher and small business owner, Daniels is known for championing innovative education programs, like the Alabama School of Cyber Technology and Engineering, that prepare young people for promising careers, cultivate homegrown talent, and drive economic growth. Under his leadership, the House Democratic Caucus has made significant strides in addressing key issues like support for cradle-to-Pre-K programs, proven workforce development, and job readiness initiatives, and bringing broadband access to rural areas. They have also succeeded in preventing the passage of partisan legislation that hurts working families.
"Alabamians know how important this election is for the future of our country, and that's why they're supporting Mike Bloomberg, a doer and not a talker with a record of not shying away from tough fights," said Bradley Davidson, Mike Bloomberg 2020 Alabama State Advisor. "We're honored to have the support of Rep. Daniels, a respected leader in Alabama and beyond, and we look forward to working together with him to get Mike elected."
Mike Bloomberg will return to Alabama on Sunday, March 1 to participate in the 55th annual Selma bridge crossing to commemorate Bloody Sunday. Additionally, Bloomberg visited Montgomery earlier this month for an organizing event and to speak at the 60th annual Alabama Democratic Conference (ADC) Convention, the Alabama Democratic Party's largest Black caucus. He later received the endorsement of the group.
Print this piece