Bill Adair Defects to Republican Party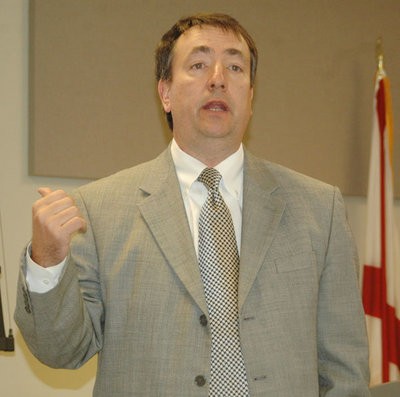 By Brandon Moseley
Alabama Political Reporter
On Monday, September 8, Walker County District Attorney Bill Adair announced that he has officially left the struggling Alabama Democratic Party to join the Alabama Republican Party.
DA Bill Adair made a written statement regarding his decision to join the Republican Party. DA Adair said, "The decision to switch parties was made after a great deal of personal reflection. I came to realize that my personal beliefs most closely aligned with those of the Republican Party. I've always believed in hard work and in treating people equally and fairly, as well as with dignity and respect."
Walker County Republican Party Chairman Keith Davis said, "The Walker County Republican Party welcomes Bill as the first Republican district attorney of Walker County. Bill is an outstanding district attorney that cares deeply about Walker County and upholding justice in Walker County. Several Republican leaders have encouraged Bill to come over – his values, ideals and principles align with the Republican Party. Bill has my full support and the full support of the Republican Party, and we are honored to call Bill a Republican."
Alabama Republican Party Chairman Bill Armistead said, "We are proud that Bill Adair has stepped forward to make history in Walker County. The Republican Party's conservative philosophy reaches from the courthouse to the statehouse and we are glad to add Adair to our ranks. Adair's exodus from the Democratic Party is just another indication that the Alabama Democratic Party and the National Democratic Party are one in the same – too liberal for Alabama's conservative voters. Adair's departure once again highlights the Democrats' inability to connect with the citizens of our great state. We look forward to the continued success of Bill Adair in the District Attorney's office and to his future re-election as a Republican."
Adair has served as DA for Walker County since 2011.
The Alabama Republican Party has seen over 60 elected Democrats switch parties since the 2010 election in which Republicans won control of both houses of the Alabama legislature and every statewide office on the ballot. The Republicans continued their statewide dominance in the 2012 election.
Chairman Armistead said in a statement in March when Sheriff Amerson in Calhoun County switched to the GOP, "We invite all conservatives, whether they are Democrats or Independents, to join ranks with us at the Alabama Republican Party to work together for a better future for the next generation. However, as I have said in the past, if a Democrat office holder does not subscribe to our core conservative philosophy, and only wants to join the Republican Party just to enhance their election, they need not apply."
In Monday's press release, the GOP said that DA Adair has dedicated himself to increasing awareness of crime victims and the struggles they face as they navigate the criminal justice system. Adair has also led the effort to establish one of Alabama's largest candlelight vigils to honor and remember the victims of crime.
Alabama sees record number of COVID-19 hospitalizations Monday
"What we can still control is Christmas," Dr. Don Williamson said. "We can still control what hospital beds are going to look like in January."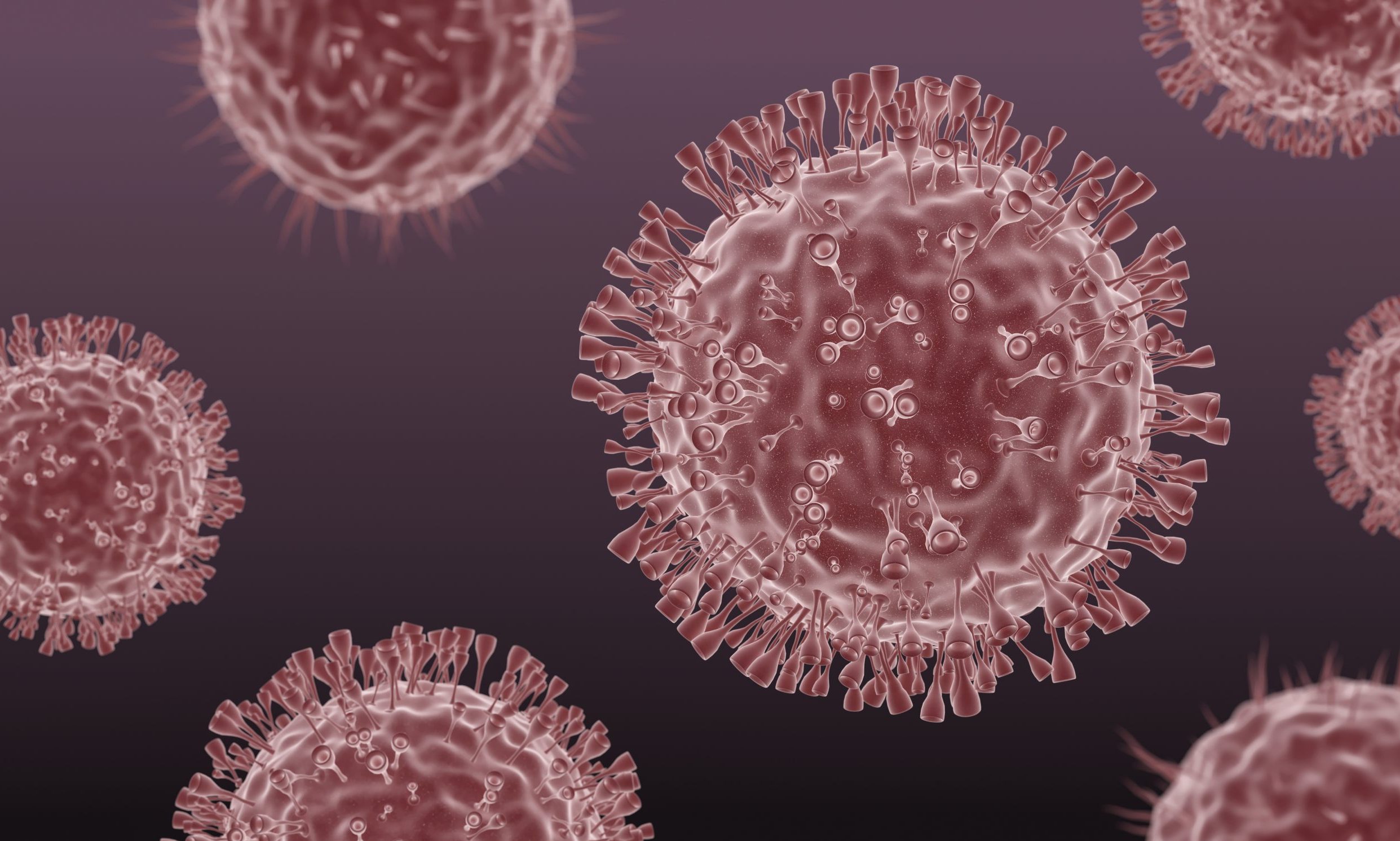 Alabama on Monday saw a new record with more people in hospitals with COVID-19 than ever before and a new record number of COVID-19 patients in intensive care units as public health experts worry about what is to come after Thanksgiving gatherings.
The Alabama Department of Public Health on Monday reported 1,717 hospitalizations statewide, breaking the previous record of 1,613 set on Aug. 6. The state's seven-day average of hospitalizations has increased each day for the last 41.
UAB Hospital on Monday had a record high 125 COVID-19 patients, breaking the previous record of 124 on Aug. 3. Huntsville Hospital had a record 264 COVID-19 patients Monday. Hospitals in Montgomery and Mobile are also seeing similar rising numbers but didn't break records Monday.
Approximately one in five adults in general medicine beds in Alabama hospitals Monday were COVID-19 patients, said Dr. Don Williamson, president of the Alabama Hospital Association and former Alabama state health officer.
The state had a record high 491 COVID-19 patients in intensive care units Monday, and 244 coronavirus patients were admitted to hospitals Sunday, which was the highest number in several months, he said.
Williamson said that 11 percent of the state's intensive care beds were available. It was the first time since Aug. 16 that fewer than 200 ICU beds were free, he said.
"It's not the ICU beds I'm worried about," Williamson said. "The overall trend is worse than I imagined it would be, with no impact [yet] from Thanksgiving."
Williamson noted that Alabama's seven-day average of hospitalizations increased by 217 from a week ago.
"That's what I'm worried about," Williamson said, adding that hospitals across the state Monday were either at their record highs in hospitalizations or very close to them. He also expressed concern over Alabama's continued rise in new cases, a sign of unabated community spread and a harbinger of even more hospitalizations and deaths to come.
The state added 2,295 new cases Monday and has averaged 2,206 new cases each day for the last week, which is a 67 percent increase from a month ago.
The increasing case counts aren't attributed to more testing. Alabama reported an increase of just 4,634 tests Monday, and the seven-day average of tests reported per day is up only 4 percent over the last month. This comes as the positivity rate over the last week was a record-high of 30 percent. Public health experts say that rate needs to be at or below 5 percent or there isn't enough testing and cases are going undetected.
Williamson said staffing problems continue to be a major concern at hospitals statewide. Medical staff are contracting COVID-19 largely from their own communities and not while at work, Williamson has said recently, which is reducing the number of available workers. Fatigue is also impacting staffing levels.
"We are beginning that conversation about what do things have to look like going forward on staffing with an increase of say another 20 percent in hospitalization. What is it you're doing now that you don't do? How do you free up additional staff?" Williamson said.
There will also be conversations about looking for help from the federal government, Williamson said, noting that the U.S. Department of Defense sent medical personnel to El Paso, Texas, to help with overburdened hospitals there.
But Alabama's growing COVID-19 crisis isn't just an Alabama problem, Williamson said. The problem is nationwide, and Alabama will have to wait in line along with other states in requesting federal resources.
There has been discussion of opening up medical facilities outside of hospitals, such as the tent hospitals that have popped up in places hard-hit by coronavirus, but the staffing problem is paramount, Williamson said. Without people to work them, more beds are useless, and hospitals can and have found ways to increase bed space for coronavirus patients, he said.
There's nothing that can be done to reverse whatever bad outcomes may result from Thanksgiving gatherings, Williamson said, and he expects that by the end of this week, the state's case count will begin increasing even more, and by mid-December, the state should begin to see the impact of Thanksgiving on hospitalizations.
"What we can still control is Christmas," Williamson said. "We can still control what hospital beds are going to look like in January."