Former AEA Executive Secretary Turns on Successor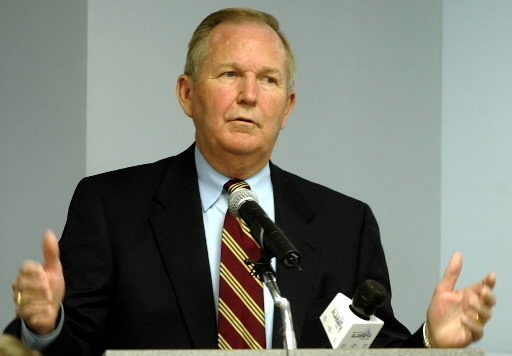 By Bill Britt and Brandon Moseley
Alabama Political Reporter
MONTGOMERY—A letter baring the name of former AEA Executive Secretary Dr. Paul Hubbert, appears to be the first blow in a coup d'etat against current Executive Secretary Dr. Henry Mabry.
Power, like any addiction, is very difficult to give up. Often, any attempt to give up an addiction results in a relapse. In December 2011, after decades of service to the Alabama Education Association (AEA) and the Alabama Democratic Party, AEA Executive Secretary Paul Hubbert decided it was time for he and his long time friend and ally, Dr. Joe Reed, to step aside from the powerful Education Employee's Association the two men had led since the 1960s.
On January 1, 2012, Dr. Henry C. Mabry became the new AEA Executive Secretary succeeding Hubbert and Gregory T. Graves became the new Associate Executive Secretary taking over for the retiring Joe Reed.
At the time, Executive Secretary Hubbert told the Gadsden Times Dana Beyerle, "Henry will have to cut his own swath. A lot will depend on what choices he's given. Most of the time, we react to what (the Legislature is) doing. If legislators think they've done enough and want to leave things in place, the AEA will become a good ally."
The Republican Super Majority that was elected in 2010—while Paul Hubbert still reigned at AEA—never became that good ally. Instead the AEA and the Republican Supermajority's leadership led by Speaker Mike Hubbard, R-Auburn and Senate President Pro Tem Del Marsh , R-Anniston were locked in battle in legislative session after legislative session.
In 2011, the AEA led opposition to Alabama Governor Robert Bentley and the GOP leadership's plan to seed charter schools across the State. Secretary Mabry found willing Republican allies in the State Senate to gut the charter schools bill that passed the House. In 2012, Hubbard and Marsh used legislative maneuvering in a conference committee to substitute the Alabama Accountability Act for a school flexibility bill that sailed through both Houses. This time most of the GOP stood solid with Hubbard and Marsh.
Despite this setback the AEA was able to kill a plan by Governor Bentley to merge the two budgets into one fund. The AEA was less successful at winning pay raises for teachers, even when the Governor requested a raise in his budget request for the year beginning on October 1. Only once (the 2013 legislative session) did teachers get a pay raise and teachers even had to contribute more toward their own retirements resulting in a take home pay cut for teachers and education support personnel in the 2012 budget.
Since then, the AEA and its allies have since been able to get an increase in the amount that the state pays for classroom supplies (at one point is got down to $0) and a larger State contribution toward rising healthcare insurance costs due to the implementation of Obamacare in the FY 2015 budget.
In 2012, Hubbert, who was receiving kidney dialysis treatments three times a week, told CBS Channel 8's Tim Lennox that he still talked with Mabry but, "I don't want to get into trying to micro manage the operation from afar because I felt like when I walked out I should turn it loose, and I've done that."
Apparently something has changed for the 78-year-old, retired Executive Secretary.
On Tuesday, Hubbert is reported to have sent a letter to AEA Board members in which he savaged Mabry, his successor.
This bold attempt at a coup d'etat by Hubbert and his still formidable (though aging) Democratic allies at AEA is a move that shows how much the State has changed since the 1980's, when Hubbert and his allies dominated politics in this State. At that time such strange actions like attempted ousters of the AEA leadership in the middle of a general election would have been absolutely unheard of.
Sources within AEA tell the Alabama Political Reporter that the effort to oust Executive Secretary Mabry is due to the unwillingness of some hard-core Yellow Dog Democrats to accept that, in much of Alabama in the 21st Century, Democrats simply can not win.
Secretary Mabry's supporters point to AEA endorsement of Republican candidates in at least seven State House Primary races that defeated Republicans supported by Hubbard and Marsh. Mabry's detractors point to his lack of success in Statewide and State Senate races where Hubbard and Marsh and their Business Council of Alabama (BCA) allies thoroughly dominated candidates who had AEA backing.
Hubbert asserted in his letter that the AEA was losing money and membership. While there is some truth to that charge, Hubbert's critics point out the fact that that is largely due to a law that was passed by the Republican Supermajority outlawing payroll deduction of union dues while Dr. Paul Hubbert was still the executive secretary. Dr. Mabry was able to tie up that law with delaying tactics in the courts until the courts finally ruled in favor of the State on appeal. Also, the loss of money and members has been largely due to downsizing of the education workforce due to budget cuts following the Great Recession of 2008 and 2009.
Neither Dr. Hubbert or Dr. Mabry can be held responsible for the global recession. The legislature did actually increase the number of teachers in the 2015 budget. It has yet to be seen whether or not those new teachers will join the AEA or not. The AEA is actually up over a $1 million in revenue over where it was at this time last year, but much of that is due to the 'risky' investments cited in Dr. Hubbert's letter.
Regarding the charge that many Republican legislators despise AEA: there is considerable truth to that charge as well, though Paul Hubbert's critics point out that much of that can be traced to the 2010 election at which time Paul Hubbert led AEA. At the time Hubbert was then doing double duty as the vice-chair for labor affairs public sector of the Alabama Democratic Party and the AEA.
With growing dissatisfaction of President Obama's policies, it was no contest, and Republican forces easily swept aside the outclassed Alabama Democrats in a landslide election victory that shocked even many political veterans. Secretary Mabry inherited that situation and a lot of Republican ill will from his predecessor.
In the coming days, it will be up to AEA Board whether to continue with the bipartisan efforts of Executive Secretary Mabry, part ways, go into the midterm elections and the coming organizational session of the 2015 Alabama Legislature with someone entirely new, or bring back the aging Paul Hubbert as Executive Secretary on an interim basis while they search for his second successor.
Governor awards nearly $19.4 million in block grants for Alabama communities
The CDBG funds will be used to repair dangerous roads, provide safe water, build community and senior centers, improve sewer systems and more.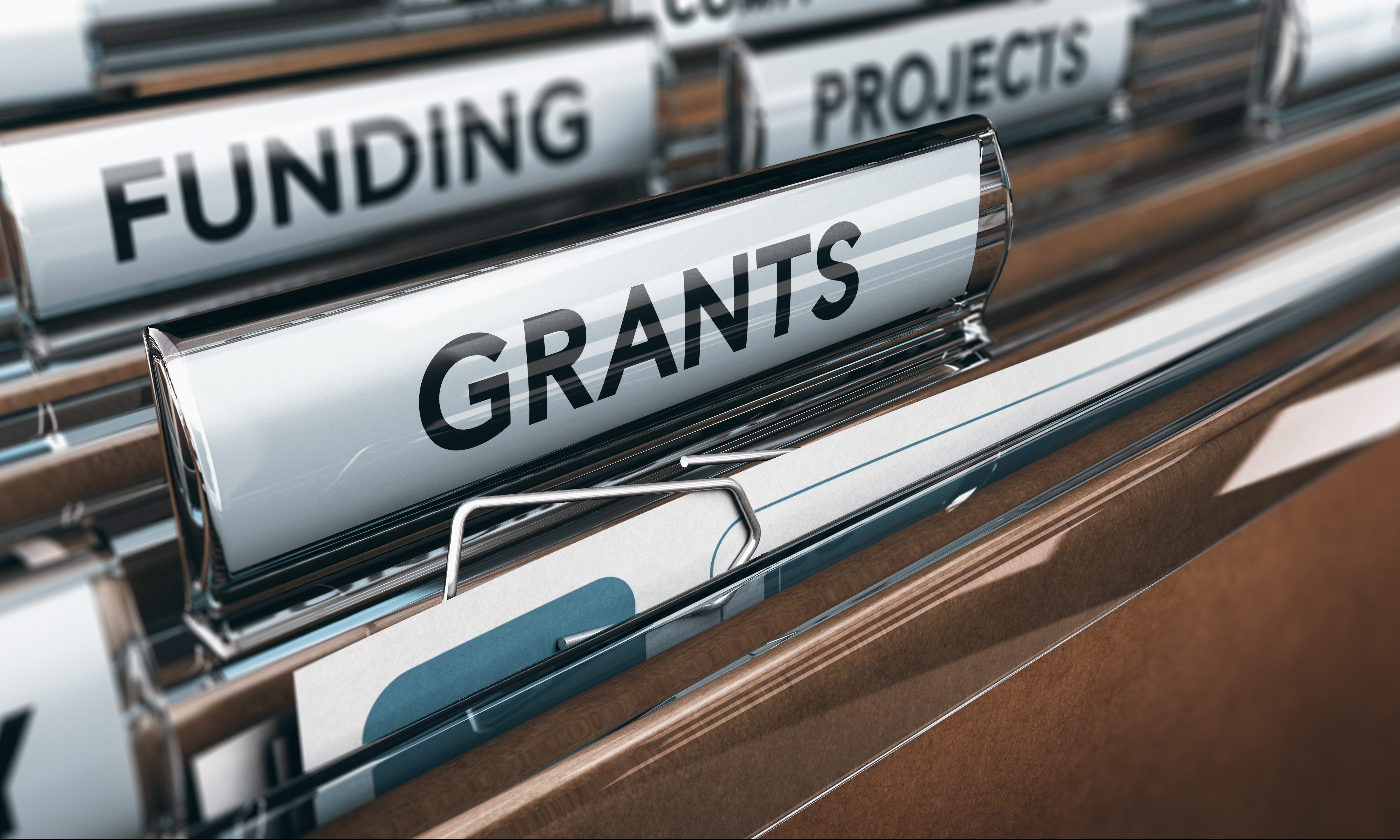 More than 60 Alabama cities and counties will soon see improvements in their communities thanks to almost $19.4 million in Community Development Block Grants awarded by Gov. Kay Ivey. 
The CDBG funds will be used to repair dangerous roads, provide safe water, build community and senior centers, improve sewer systems and more.
"Community Development Block Grants help raise the living standards for thousands of Alabamians who may have struggled with dangerous roads, sewage backed up in their homes or find it difficult to wash clothes because of inadequate water pressure," Ivey said. "I am pleased to award these grants and I must commend those local elected officials who recognized those struggles and responded to address needs in their communities."
Grants are awarded on competitive basis in several categories including small city, large city, county, community enhancement, Black Belt and planning. Some cities received planning grants in addition to other competitive grants.
In most instances, awarded governments are required to allocate some local funds to projects as a match for the grants.
The Alabama Department of Economic and Community Affairs is administering the grants from funds made available by the U.S. Department of Housing and Urban Development.
"Many local governments, particularly this year with the COVID-19 pandemic, often struggle for funds to provide basic services for residents," ADECA Director Kenneth Boswell said. "ADECA is pleased to join Gov. Ivey in awarding these funds from the CDBG program, which enables governments to accomplish worthwhile projects to make their communities better places to live."
Grants awarded and projects (grouped by geographical region) include:
North Alabama
Ardmore

– $350,000 to replace sewer lines and ensure safe disposal of sewage.

Colbert County

– $182,876 to raise the roadbed and improve drainage to eliminate pavement flooding on Gnat Pond Road, Cassie Davis Street and Marthaler Lane. 

Courtland

– $350,000 to replace aging water lines and provide safe drinking water to residents.

Fort Payne

– $450,000 to demolish and clear the abandoned Fort Payne General Hospital complex. 

Glencoe

– $450,000 to replace sewer lines on East Air Depot Road, Taylor Road and Lonesome Bend Road.

Haleyville

– $450,000 to upgrade sewer, water and streets in several areas of the city. 

Holly Pond

– $250,000 to construct a new senior citizen center to help meet the needs of the growing program.

Limestone County

– $301,000 to provide pavement and drainage improvements on Chapman Hollow Road south of the town of Lester. The project is designed to alleviate flooding.

Morgan County

– $250,000 to upgrade and add an addition to the Falk Senior Center. 

North Courtland

– $347,300 to improve drainage along Davis Street and other parts of the town.

Red Bay

– $445,000 to improve sewer lines in the southeast part of the city. 

Sheffield

– $210,000 to demolish and clear multiple dilapidated residential and commercial structures throughout the city.

Tuscumbia

– $365,000 to raze and clear 23 dilapidated structures located throughout the city.

Vina

– $348,650 to install a new boost pump at a water storage tank to improve water flow and pressure.

Winfield

– $450,000 to improve drainage and upgrade streets to alleviate flooding along Regal Street. 
North Central Alabama
Blountsville

– $250,000 to repair and resurface parts of College Street, Chestnut Street, Church Street and Ratliff Street. 

Chilton County

– $350,000 to pave more than four miles of county roads including County Roads 127, 128 and 201

Cleburne County

– $350,000 to extend public water services to 32 households along portions of County Roads 49, 689, 114 and 447. 

Columbiana

– $450,000 to improve the city's main sewer line to prevent sewage backup and related problems.  

Detroit

– $350,000 to install new water lines and add fire hydrants to benefit more than 100 residents.

Talladega (city)-

$250,000 to demolish and clear dilapidated structures at several locations throughout the city. 

Woodland

– $350,000 to replace water lines at several locations throughout the town to improve water quality and flow.
South Central Alabama
Boligee

– $350,000 to improve the town's sewer lines and manhole covers to ensure no infiltration into the lines from rain and other sources. 

Brantley

– $350,000 to rehabilitate or replace sewer lines and other components of its sewer system. 

Brantley

– $32,000 for a planning grant to help develop a land-use plan, subdivision regulations and zoning ordinances.

Demopolis

– $450,000 to resurface portions of nine streets to include South Glover Street, McGee Street, Hilltop Circle, East Capitol Street, East Lyon Street, North Chestnut Avenue, North Cherry Avenue, North Ash Street, and North Front Avenue. 

Franklin

– $32,000 for a planning grant designed to help the town develop future plans. 

Greene County

-$350,000 to improve 4.5 miles of roads including Basketball Lane, Sandy Way, Smoke Lane, Brush Creek Circle, Curve Lane, Country Road Lane, Plum Lane, Star Lane and Jasmine Lane.

Linden

– $350,000 to resurface and improve drainage on Easley Street, Adams Drive, Ford Street, Brandon Avenue, Barkley Street, Lucas Street, Gardner Street and Louisville Avenue/Pool Street. 

Livingston

– $450,000 to replace sewer lines in the north-central part of the city. 

Pine Hill

– $350,000 to rehabilitate two sewer system lift stations. 

Phenix City

– $250,000 to fund a city-wide cleanup of multiple dilapidated structures. 

Selma

– $450,000 to improve drainage along LL Anderson Avenue, Arsenal Place, Alabama Avenue and Mechanic Street, and Highland Avenue.

Selma

– $40,000 for a planning grant to help the city develop a strategy to deal with dilapidated structures, housing and economic development. 

Sumter County

– $250,000 to renovate the Sumter County E911 Call Center to streamline emergency operations. 

Union Springs

– $450,000 to improve water, sewer and drainage along Bloomfield Street, April Street and Tye Avenue.

Uniontown

– $250,000 to demolish and clear several dilapidated buildings in the town. 

York

– $350,000 to upgrade sewer lines and rehabilitate sewer mains in the Grant City community. 
Southeast Alabama
Ariton

– $250,000 to resurface and improve drainage along Dillard Street, Zumstein Avenue, Williams Street, Barnes Street and Claybank Street.

Ariton

– $30,000 for a planning grant to help the town develop long-range plans and goals. 

Crenshaw County

– $350,000 to repave Helicon Cross Road and Rising Star Road north of Petrey. 

Cottonwood

– $350,000 to replace old and damaged sewer lines and a failing lift station.

Daleville

– $292,500 to replace water lines along Culpepper Street, Wells Avenue, Ennis Street and Holman Street.

Dozier

– $250,000 to improve water pressure and improve fire protection capability in an area along Main Street.

Eufaula

– $450,000 to implement the fourth phase of its housing rehabilitation program. The program will be in the Edgewood subdivision area. 

Hartford

– $350,000 to replace sewer lines and components in the vicinity of Third Avenue. 

Headland-

$450,000 to rehabilitate up to 30 substandard houses in the central and north part of the city. 

Florala

– $350,000 to continue to rehabilitate old and damaged sewer lines in a project that has been ongoing with CDBG funds since 2005.

New Brockton

– $314,000 to renovate and upgrade three sewer pump stations to improve sewage collection. 

Ozark

– $250,000 to resurface at least a portion of nine streets including Brown Drive, Lowery Road, Julian Street, Wilson Avenue, Hall Drive, McDonald Avenue, Woodview Avenue, Brookview Drive and Parkview Drive. 

Pike County

– $350,000 to resurface County Road 7749 (McLure Town Road), northeast of Troy and pave County Road 2256 south of Troy.

Troy

– $250,000 to renovate a portion of the historic Academy Street School and convert it to a community and cultural arts center.  
Southwest/Coastal Alabama
Beatrice

– $350,000 to replace deteriorating water lines and add fire hydrants. 

Conecuh County

– $350,000 to pave sections of 26 roads throughout the county.

East Brewton

– $337,000 to rehabilitate sewer lines and pumping station in the southeast part of the city. 

Elberta

– $350,000 to improve drainage along Baldwin County Road 83 (Main Street) to alleviate flooding.

Escambia County

– $350,000 to replace and extend water lines and install fire hydrants in the Ridge Road community. 

Frisco City

– $250,000 to resurface at least part of several streets including Harvestview Drive, Martin Luther King Jr. Street, School Street, Wiggins Avenue, and Wild Fork Road. 

Fulton

– $350,000 to pave at least sections of Main Street, Eighth Street, First Street and Green Acres Road.

Jackson

– $208,000 to improve drainage on Cemetery Road including adding curbs and gutters. 

Lisman

– $350,000 to resurface parts of Commerce Street, Thomas Drive, Kinnon Heights/Circle, Broad Street, Tower Street, Coleman Circle and West Second Avenue.