Governor Guy Hunt, Election and Reelection

INSIDE THE STATEHOUSE
By Steve Flowers
When Guy Hunt took office as the first Republican governor in January of 1987 not much was expected of him. After all, he had been elected only because of the backlash resulting from the handpicking of Bill Baxley over Charlie Graddick by the Democratic Party leadership. Very few people voted for Hunt because they thought he was the better choice or that his credentials rendered him more qualified.
Hunt was a simple man, a rural hard shell Baptist preacher. However, the Republican leadership realized they had been given a golden opportunity so they seized the moment and surrounded Hunt with good people. Most Alabamians warmed to him. He worked hard to get to know the legislature and put together a legislative majority comprised of Republicans and conservative Democrats. He had an uncomplicated agenda and worked to get his programs passed.
Hunt also was a tireless campaigner. He began running for reelection the day he was sworn in. He traveled the state visiting every county and attending every event from the Peach Festival in Chilton County to Mardi Gras in Mobile. He even had a statewide train ride to celebrate the State's birthday. His first term was surprisingly successful, especially from a public relations standpoint. Hunt would not be a pushover for reelection in 1990. However, you would not know he was strong to see the field of Democrats lined up to take him out when the bell rang to start the 1990 Governor's race.
The powerful head of the Alabama Education Association, Paul Hubbert, figured that if everybody called him Governor he may as well run. He had already become the most powerful lobbying force on Goat Hill. He had grown in power and prestige and built AEA into the strongest special interest group in Montgomery. However, he had pretty high negatives as a candidate. No special interest power broker had ever run a serious race for governor. He had received some pretty harsh press over the years because of his political muscle, but he took the plunge into the race bringing with him the largesse of the AEA PAC money.
Don Siegelman, after years of working up the ladder of secondary statewide offices, was ready for the big leagues. He longed for his shot at the brass ring, which he had coveted since his University of Alabama days as student government president. He jumped on the lottery issue running hard in favor of a state lottery.
Fob James was tired of his life of fishing at Gulf Shores and was ready for a comeback. He jumped into the Democratic primary. Tennessee Valley Congressman, Ronnie Flippo, left a safe seat he had served for ten years to make the race. He was a power on the Ways and Means Committee in Congress and brought a ton of campaign money from Washington to the Democratic primary. Jasper coal magnate and State Senator Charles Bishop also joined the fray.
Hunt, who was unchallenged in the Republican primary, sat back and saved his money. Tort reform was a big issue and Hunt was squarely on the side of the business community. He was stockpiling quite a war chest for the November general election, which he planned to use to paint whoever won the five-man Democratic fight as a tax and spend, trial lawyer loving, liberal.
The Democrats had a tough and expensive family brawl. Whoever won would be beaten up and broke when it was over in late June and would have only five months to heal and replenish their war chest.
Hubbert led the Democratic field with 235,000 votes, getting the majority of black votes. Siegelman captured a portion of the black vote and finished second with 185,000. Fob finished a close third with about 160,000. Flippo finished a distant and disappointing fourth with about 60,000 votes and Bishop received only about 15,000 votes in the Democratic primary.
Hunt's ability to save his campaign resources and lay low during the first half of the year held him in good stead. He beat Hubbert 52% to 48% in the November general election. Thus the first Republican Governor of Alabama in 100 years also became the second GOP governor of the century by winning reelection in 1990.
See you next week.
Steve Flowers is Alabama's leading political columnist. His column appears weekly in 72 Alabama newspapers. Steve served 16 years in the state legislature. He may be reached at www.steveflowers.us.
Opinion | For Coach Tub, no thinking required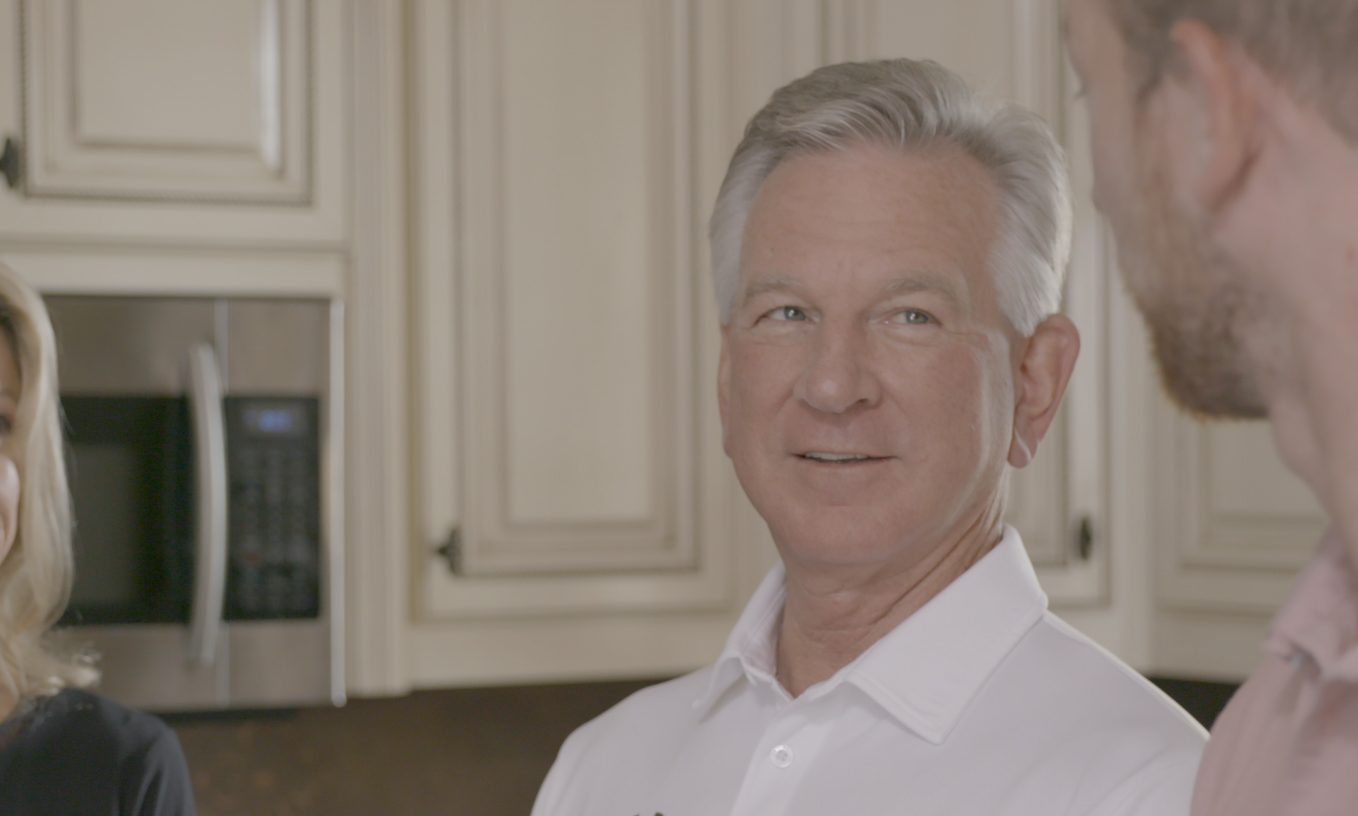 Has Tommy Tuberville ever had an original thought? It doesn't sound like it. Coach Tub basically spews Republican talking points and keeps his mouth firmly locked onto Donald Trump. He disrespects Alabama voters so much that he thinks that's all he needs to do to win a place in the U.S. Senate.
Tuberville recently addressed the St. Clair County Republican Party at its September meeting. As reported by APR, Tuberville is quoted as saying the following, and I'll offer a short rebuttal. I'm doing this because Tuberville is clearly afraid to death to debate his opponent, U.S. Sen. Doug Jones.
So here goes:
Tuberville: "America is about capitalism, not socialism. I think we are going to decide which direction we are going to go in the next few years."
Me: We decided which way we were going to go years ago, when the federal government started subsidies for oil and gas companies, farmers and other big industry and business. That, coach, is your so-called "socialism."
I'm not necessarily opposed to subsidies to boost business, depending on the cause, but I'm not going to let a dimwitted, know-nothing, mediocre, former football coach pretend we don't already have "socialism" in this country.  
What Tuberville really means is that he's against "socialism" like Medicare or Medicaid or Social Security or food assistance or health insurance. He's a millionaire already, so there's no need for him have empathy for or support a safety net for people who are less fortunate socially and economically. That's Tuberville's "socialism," and the Republican Party's "socialism," and Trump's "socialism."
That's a cruel, mean perspective that would cast aside the great majority of Americans for the rich (Tuberville, Trump) and connected and, where Trump is concerned, the fawning.
Tuberville: "I am not a Common Core guy. I believe in regular math. We need to get back to teaching history."
Me: I would love to ask Coach Tubby, one-on-one, exactly what he thinks "Common Core" is. I'll guarantee you he can't explain more than he already has. "I believe in regular math?" There is no other math. It's math. Does he think there's a math where 1+1=3? There isn't one. There are a variety of ways to teach math, but there's only math, not a "fake" math or a "Republican" math or a "Democratic" math or, God forbid, a "Socialist" math.
And when Coach Tommy said, "We need to get back to teaching history," one wonders if he's ever been into a classroom. We know more than a few of his former players weren't in many classrooms, if reports are correct. But they always played the game under his uninspired coaching.
Of course schools teach history.
The history Coach T. is talking about is Donald Trump's "white" history, the one we've been teaching in our schools forever. Not real history; you know, the one where the United States was founded as a slave-holding nation, where Native Americans were massacred and starved by the hundreds of thousands, where white supremacy was codified within our laws, where any color but white was subjugated. That history. The history that is finally fading away, so we can really see where we've been as a nation—so we know where, as a nation, we need to go.
Tuberville: Tuberville said he supports following the Constitution and appointing a replacement for Associate Justice Ruth Bader Ginsburg, who died Friday.
Me: Well, of course he does. Tuberville doesn't have an independent thought in his body, and Donnie told him this is what he's supposed to think. The big question: How much will a Senator Tuberville be able to function as a member of a minority party in the Senate — with no Papa Trump in the White House to tell him what to do?
Both scenarios are real possibilities, if not likelihoods.
There is no question that Doug Jones is far more qualified than Tuberville. Jones can work across the aisle, which will be vitally important if Democrats take control of the Senate. Jones has his own thoughts, which sometimes go against the Democratic Party's wishes. Jones is independent, smart and represents Alabama well.
Tuberville is a failed football coach who lives in Florida. That's about it.