McClendon Emphasizes that Republican Turnout is Critical in November 4 Election
By Brandon Moseley
Alabama Political Reporter
Thursday, September 25, the St. Clair County Republican Party leadership met at the St. Clair County Courthouse in Ashville.
State Representative Jim McClendon (R) from Springville addressed the group about the importance of getting out the vote for the November 4th Election. Rep. Jim McClendon is the Republican nominee for Alabama Senate District 11, which represents much of St. Clair County as well as portions of Talladega and Shelby County.
Rep. McClendon said that he has a Democratic opponent in November so, "Getting out the vote in St. Clair County is a big deal…We have conservative folks here" (in St. Clair County) but it is important that they turnout.
Rep. McClendon that the budget crisis is real and it is really looming over the State going forward. "There is no more one time money" (the budget was propped up these last three years by raiding the Alabama Trust Fund,) McClendon said that the mentality of the leadership is that, "We are not looking for more money." McClendon said that they plan to continue to trim budgets and are looking for ways to right-size Alabama's budget.
The St. Clair County Republican Party Chairman is prominent Pell City attorney, Lance Bell. Bell said that McClendon's opponent is for legalizing drugs and supports an agenda that won't go over well with the people of St. Clair County.
Rep. McClendon faces marijuana advocate, Ron Crumpton (D) in the fall General Election.
Alabama State Senator Phil Williams (R) from Rainbow City was also at the meeting.
Chairman Lance Bell said, "We need him (Sen. Williams) back in Montgomery. We have got to do whatever we can to make sure that his opponent (former Sen. Larry Means) does not go back to Montgomery."
Sen. Williams introduced his campaign manager, Roger Rogers, and his wife of 28 years, Charlene.
William said that he lives in Rainbow City and St. Clair County is right in his backyard.
Williams said that after redistricting Steele, Chandler Mountain, part of Ashville, and the top half of Ragland are in his Senate District 10, which also includes Etowah, Cherokee, and part of Dekalb County.
Sen. Williams said, "I am a very conservative Republican.  I was raised that way be my dad."
Williams is a Colonel in the Alabama National Guard. He served in Afghanistan in 2002 and was in Iraq in 2004.
Sen. Williams passed around a photo of elected leaders he worked with in Iraq. One of them was assassinated and another survived an assassination attempt but was never the same.
Sen. Williams said that he ran for office in 2010, because, "I did not like what I was seeing in state politics…If they can run for office with a threat of death (in Iraq) there is no reason why I can't run."
 Williams said that he was heavily involved in the ministry, before deciding to go back to law school. Chairman Lance Bell was one of his classmates.
Sen. Williams said that his race is, "The most competitive race in the state Senate." Williams said that his opponent, Larry Means, is a lifelong Democrat and as a Senator he, "Did a lot of things I thought were wrong."
Williams said that he is polling ahead of Means and he is outraising fundraising him as well, but "I need y'all in St. Clair County to turn out."
Sen. Williams said that Senate District 10 includes the southern half of Collinsville in a line to Crossville in Dekalb County.
Chairman Bell said that Williams needs some help in St. Clair County and asked for somebody to come forward and hold an event for Williams in Ragland.
Williams said that he has had good support from St. Clair County citizens to this point and thanked the Bogies in Ashville for holding a couple of fundraisers for him already and said that he recently spoke to the Sons of the Confederate Veterans at the Inzer Museum in Ashville.
Williams said that he has been endorsed by the St. Clair County Farmer's Federation and has received a new batch of signs in today and needs people to take signs.
Rep. McClendon said, "The last thing we need is Larry Means."
Bell said, "Larry Means and that group is how we got in that (fiscal) mess."
Chairman Lance Bell said that St. Clair County Superintendent Jenny Seals (R) has a Democrat opponent and asked everybody there to help Seals.
Supt. Seals said, "I am trying to be good and not say anything negative (about her opponent)."
Rep. Mack Butler (R) from Rainbow City said, "Thank you for standing with me (in the Republican Primary in June where he defeated a well funded opponent)."
Chairman Bell asked the group for volunteers to work a GOP booth at the Moody Octoberfest on October 4 and said that the Democrats would be staging their own booth there.
There may be one more red snapper weekend coming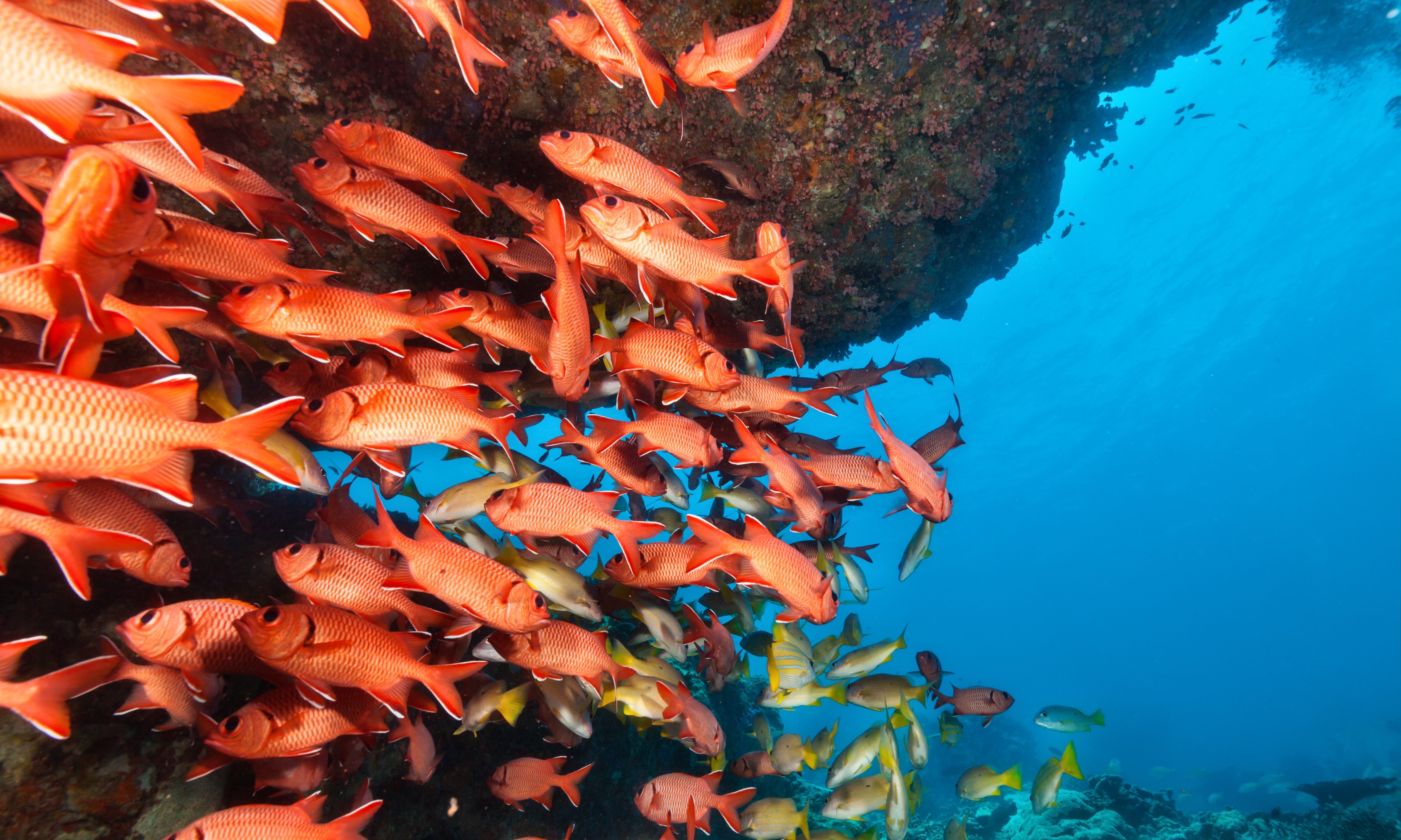 The Alabama Department of Conservation and Natural Resources announced Thursday that their preliminary 2020 red snapper numbers show that Alabama fisherman may have not reached their quota on the pounds of red snapper taken this year. This opens the possibility that the state may add a fall opportunity to catch the fish, which is highly prized by saltwater anglers.
Scott Bannon, the director of the Alabama Marine Resources Division, said that the preliminary harvest numbers for the private recreational sector indicate about 100,000 pounds remain in the quota of 1,122,622 pounds.
The red snapper season for private recreational anglers, which includes state charter vessels, was supposed to have originally lasted 35 days, beginning the Friday of Memorial Day weekend; however, state regulators cut the season to just 25 days when they noticed an uptick in the number of boats on the water this year compared to previous years.
It now appears that the state did not reach quota.
Bannon said he and Commissioner of the Alabama Department of Conservation and Natural Resources Chris Blankenship are discussing options that would give Alabama anglers another option to catch Alabama's most prized reef fish species.
"The private recreational angler season went really well even though we closed a little earlier than we anticipated," Bannon said. "The data showed a tremendous number of people took advantage of the season, especially with the opening earlier on May 22."
Bannon said that the MRD detected a significant uptick in angler participation this year when they analyzed the data.
"The average vessel trips for the season were 713 trips per day," Bannon said. "That means a lot of people went fishing compared to the last two years, which had an average of about 530 vessel trips per day."
Bannon believes that the coronavirus crisis was a major factor in more Alabamians going fishing this year.
"I think people took advantage to go snapper fishing when they could not participate in other activities," Bannon said. "They could not get on cruise ships. They couldn't go to Disney. People were not playing travel sports. Boating was considered a safe outdoor activity, so I do think the COVID-19 pandemic affected the snapper season. I think it prompted more people to go snapper fishing than we had in the past."
Bannon said that they might have shortened the snapper season even further than they did without Tropical Storm Cristobal, which significantly limited fishing on the third weekend of snapper season.
"Even after the second weekend, I had people tell me about the high number of boats they were seeing offshore," Bannon said. "They said there's no way we're going to make it to July 19. My thoughts were that as the season progresses the fervor dies down in July, and fishing gets a little tougher. Again, with not having other activities available, the weather outside that Cristobal weekend was really good and people went fishing."
"The Cristobal weekend slowed down the catch effort," Bannon explained. "You can also see the weekend days had much higher catch effort."
The five Gulf states were granted control of red snapper management in 2018. Alabama added Mondays to the weekend to try to spread out the effort and provide more opportunities to fish.
"I think adding Mondays was a success," Bannon said. "Some people felt that had a negative impact and reduced season length because of the Monday fishing. But if you add up all of the Monday effort, it is barely more than our peak Saturday. Mondays did exactly what we hoped it would do. It provided opportunities to avoid the Saturday chaos, allow people who work weekends an opportunity to go, and allow people who were on vacation who had to travel on Saturday to have an extra opportunity. And, if you were local, the feedback I got was they took advantage of Mondays instead of trying to fish on Saturdays when the effort was so high. They didn't fish any more because it was open on Mondays; they just fished a different day."
Red snapper season closed down after July 3.
"I know there was disappointment that we didn't have red snapper for the Alabama Deep Sea Rodeo, being the nation's largest fishing tournament," Bannon said. "With all of the other challenges the rodeo had with the COVID-19 issues and all the events that were canceled, I think they had the best event they could under the circumstances."
Alabama charter boat fleet still operates under federal management through NOAA Fisheries. The charter season opened on June 1 and ran straight through August 1.
"I think the charter season went really well, especially considering that, when the coronavirus first hit, a lot of people were canceling trips early in the year," Bannon said. "As boating was considered a safe activity, many of the boats adjusted their capacity so people felt comfortable and safe. They lost the Cristobal weekend just like everyone else, but they got to fish pretty consistently for the 62 days they were open. From my discussions with the captains, they considered it a very good season considering the COVID circumstances. And I think they'll have a good fall season as people still have limited outdoor activities. The charters will target other fish, like amberjack, which is scheduled to be open until October 31. They can also catch vermilion snapper (beeliners) and other reef fish species as well as king mackerel."
Bannon said that he was encouraged by the variety of sizes of red snapper.
"We had a large number of smaller fish, which we attribute to a strong year-class of fish," Bannon said. "Those younger fish will crowd those reefs. What you should see in the next year or two, those fish will be growing up around those reefs and then dispersing. We should be able to follow the year-class and see how it works out over the next few years."
What state regulators will do to allow more fishing opportunities for red snapper, or even if there will be another red snapper weekend, has not yet been determined.
August is the month to renew your hunting and fishing licenses.
Alabama has an enormous variety of outdoor opportunities for hunters and fishermen. You can literally hunt and fish year-round in Alabama. Unlike youth sports or attending sporting events, concerts, movies, shows or shopping, the whole family can participate in both hunting and fishing while still socially distancing and protecting themselves from catching and spreading the coronavirus.