U.S. Chamber of Commerce Endorses Palmer
By Brandon Moseley
Alabama Political Reporter
On Monday, September 29, the Gary Palmer for Congress Campaign announced in a written statement that Gary has received the endorsement of the Chamber of Commerce of The United States of America.
The President and Chief Executive Officer of the U.S. Chamber of Commerce, Thomas J. Donohue said in a statement that he is proud to endorse Palmer's Candidacy in the Sixth District of Alabama.  "At no other time in our nation's history has it been more critical that members of Congress provide leadership that protects and advances the interests of the business community.  Gary Palmer's election to the U.S. House of Representatives will help produce sustained economic growth, help create more jobs and get our country back on track."
Gary Palmer said in a statement that he was pleased to learn of the endorsement from the Chamber of Commerce of The United States of America.  Palmer said, "I am very grateful to have the endorsement of the U.S. Chamber.  American businesses are the life blood of our economy, if elected I will work hard to support Alabama's entrepreneurs and small business owners. They will lead the way for middle class wealth creation and job formation raising all boats by the rising tide of prosperity."
The Chamber of Commerce of the United States of America is the world's largest business federation representing the interests of more than three million businesses and organizations of every size, sector and region.  The Chamber's stated goal is to help elect a pro-business majority in Congress and work diligently in support of the interests of businesses large and small to advance legislation that encourages economic growth, job creation and a less intrusive federal government.
For 24 years, Gary Palmer led the Alabama Policy Institute (API) as the group's co-founder and President.  API is a research and education organization that is dedicated to identifying, developing and promoting public policies which emphasize limited government, free markets, the rule of law and strong families.
Gary Palmer was appointed by Alabama Governor Robert Bentley to Alabama Commission on Improving State Government.  He was appointed by former Governor Bob Riley to the Governor's Task Force to Strengthen Alabama Families and served as an advisor to the Alabama Aerospace, Science and Industry Task Force.  Palmer was appointed by Alabama Governor Fob James to the Governor's Welfare Reform Commission.  Palmer is a founding director and past president of the State Policy Network.
Gary Palmer grew up in the North Alabama town of Hackleburgh, the son of a small logger. He graduated from the University of Alabama with a Bachelor of Science degree in Operations Management and has an honorary doctorate from the University of Mobile.
Palmer's opponent is Dr. Mark Lester (D).  He was born and raised in Little Rock, Arkansas. He and his family have lived in Homewood for the past 23 years while teaching history at Birmingham Southern College. Lester attended Rhodes College, received a master's degree in Middle Eastern Studies at Harvard University, and earned a law degree from the University of Virginia.  He has a Ph.D. in Modern British Economic History from the University of Oxford. After finishing law school, Mark Lester was appointed Assistant United States Attorney where he prosecuted drug dealers and white collar criminals.  He later formed a small law firm, specializing in commercial litigation.
Alabama's Sixth Congressional District is currently represented by Republican Representative Spencer Bachus from Vestavia who is retiring after 11 terms in the Congress.  Congressman Bachus served the District as an Alabama State Senator before going to Congress after defeating Congressman Ben Erdreich (D) in 1992.
The General Election will be on Tuesday, November 4.
Two more Alabama inmates die after testing positive for COVID-19
The two additional deaths bring the total number of inmate deaths after positive test results to 12.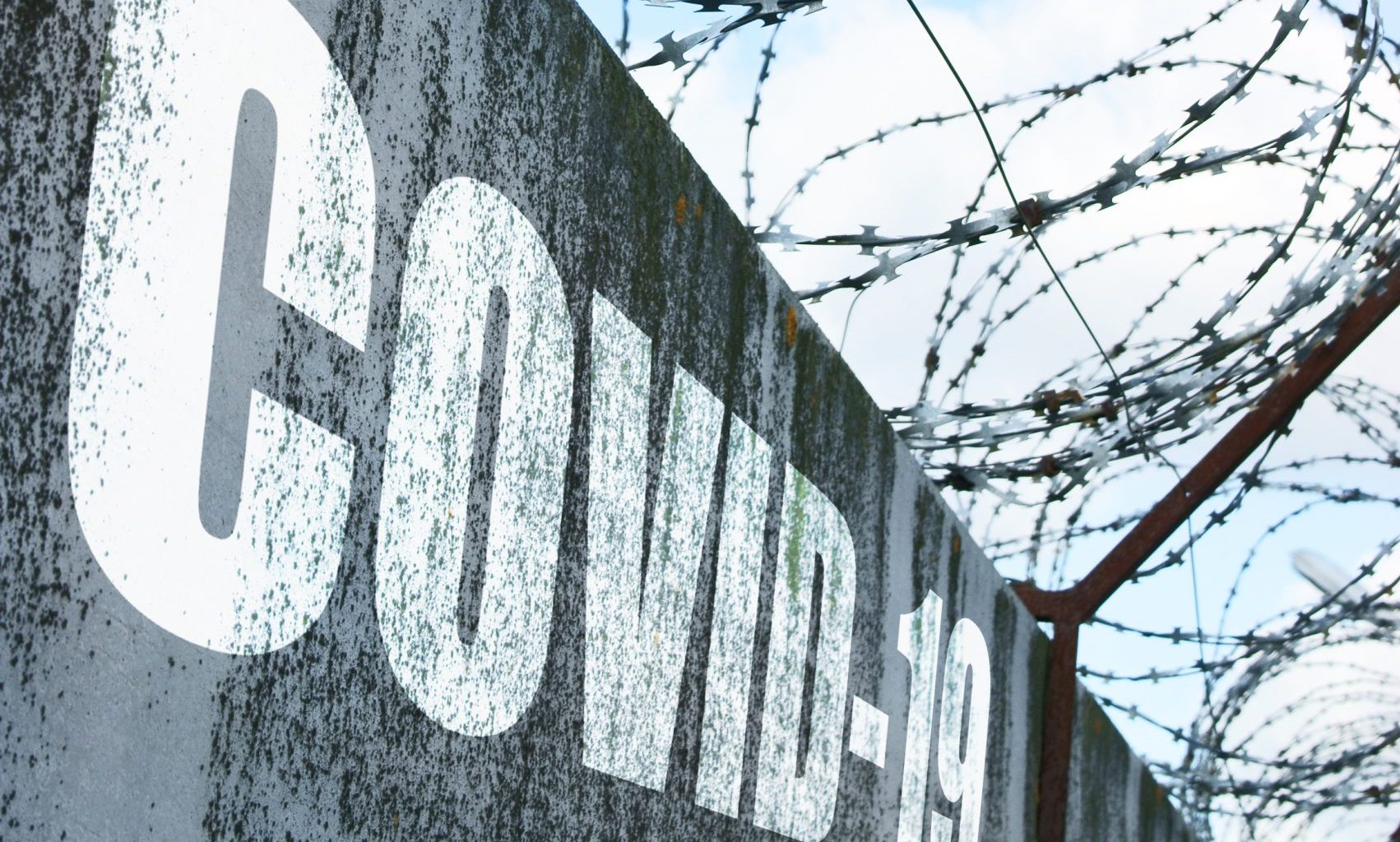 Two more inmates in Alabama prisons have died after testing positive for COVID-19, according to the Alabama Department of Corrections, bringing the total number of inmate deaths after positive test results to 12. 
Alabama Department of Corrections (ADOC) also announced Monday that 32 more inmates and eight prison workers have tested positive for coronavirus, making Monday's update the largest single day tally of new cases and deaths. 
Lavaris Evans, 31, of Birmingham who was serving at Easterling Correctional Facility died Sunday after testing positive for COVID-19, according to ADOC. He had no other underlying medical conditions, according to the department. 
Barry Stewart Foy, 57, who was serving at Staton Correctional Facility where he was housed in the infirmary because of multiple health problems, also died after testing positive for COVID-19, according to ADOC. 
Foy was tested for coronavirus on June 11 after being exposed to another inmate in the infirmary who tested positive. He was taken to a local hospital on June 20, where he later died. 
Sharon Evans, Lavaris Evans's wife, speaking to APR by phone on June 26, which was 16 days before his death, described what she was able to learn about her husband's condition and of the last time she spoke to him. 
"One of his friends, another inmate, said that he was so unresponsive he couldn't even walk. He fell out. They allowed him to just lay in bed for four or five days, and no aid rendered," Evans said. 
Correctional officers placed her husband in a single cell, Evans said, a practice the department has used in the past to isolate a person who is suspected of having coronavirus to quarantine them away from others. 
When his friend went to check on him in that single cell her husband was unable to stand and walk to get his food, Evans said the inmate told her. It was that other inmate that informed Evans of her husband's conditions after days of her trying unsuccessfully to get some word from prison administrators, she said. 
APR's attempts to contact the inmate who knew Lavaris were unsuccessful. 
"They gave me the runaround. They hung up on me. They left me on hold for long periods of time. They gave me a name of a person to contact within the facility, and I found out later that person no longer works there," Evans said. 
Evans said the last time she spoke to her husband was on June 16, and it was clear something was wrong. 
"He said that he woke up in a sweat. He was very weak, like his body was so heavy and he was short of breath. He couldn't even make a complete sentence," Evans said. "He kept trying to say 'I love you. Just know that I love you.' and I'm like, 'no. Stop saying that,' as if it was going to be his last time speaking with me." 
Evans said he started coughing and sounded as if he was throwing up "and then he dropped the phone and that was the last I heard from him. I'm nervous now because I don't know anything," Evans told a reporter more than two weeks before his death.  
An APR reporter reached out to an ADOC spokeswoman on June 26 and asked that a prison administrator call Evans to update her on her husband's whereabouts and condition, and the spokeswoman said that she would make that effort. 
Evans said that she never heard from anyone at ADOC, but that another family member of her husband was able to learn from prison staff that he was taken to a local hospital some time after she spoke to him on June 16, but the family member got no other information on his condition. 
Evans told APR in a message July 9 that an inmate told her her husband's condition was worsening, that he had tested positive for COVID-19, was having heart problems and had pneumonia. 
Lavaris Evans was tested for COVID-19 at Easterling prison on June 23, according to ADOC'S press release Monday. That would have been seven days after his last conversation with his wife. The department said he was tested after he began exhibiting symptoms of coronavirus. 
"Evans did not suffer from any known preexisting health conditions. He was transferred to a local hospital for additional care on June 25 after his condition began to decline and returned a second positive test result for COVID-19 while at the hospital. Evans remained under the care of the hospital until his passing," ADOC said in the release. 
Twenty-six of the 34 new confirmed coronavirus cases among inmates Monday are at St. Clair Correctional Facility, where on Monday a total of 29 inmates and 10 workers had tested positive for the virus since the pandemic began. Four more inmates at Easterling prison, and four at Bullock Correctional Facility have also tested positive for COVID-19. 
Five more workers at Kilby Correctional Facility have confirmed cases of the virus, bringing the total among staff there to 25. Two workers at Easterling prison also self-reported positive test results, as did a worker at Bibb Correctional Facility. 
Two workers at the Julia Tutwiler Prison for Woman had previously died after testing positive for COVID-19. As of Monday, there have been 100 confirmed COVID-29 cases among inmates in Alabama, and 203 prison workers self-reported positive test results. 
As the death toll and surging COVID-19 cases among inmates and staff continue, the department recently announced plans to ramp up testing, but for early proponents of expanded testing in state prisons the move comes too late, and a lack of detailed plans is troubling, they say. 
ADOC on July 9 announced plans to start more broadly testing inmates and staff. 
"The ADOC's ultimate goal is to, over time, test every inmate across the correctional system for COVID-19," according to a department press release. 
Inmates are currently tested for coronavirus upon intake, when exhibiting symptoms of the virus and before medical appointments and procedures at local hospitals. Prison workers are asked to self-report positive COVID-19 test results. 
ADOC said in the release last week that the next phase of expanded COVID-19 testing "which will begin in the near future" includes testing those inmates who are "most medically vulnerable," and the department plans to test all inmates prior to release. 
The department is also "working to develop a comprehensive plan and timeline" to provide staff with free testing "on a yet-to-be determined schedule." 
"The ADOC's Office of Health Services (OHS) is working with community partners to develop both fixed and mobile testing sites and provide necessary logistical support," the department's press release states. 
Asked Friday why plans for expanded testing of inmates and tsaf aren't already finalized and ready to implement, ADOC spokeswoman Samantha Rose in a message Friday said that the department's Pandemic Continuity of Operations Plan is a "living" plan, and is "regularly updated with new protocols, learnings, and actionable information based on the latest available data." 
Rose also said that COVID-19 testing capabilities "were extremely limited from March – May. This issue was not specific to Alabama, nor specific to correctional systems." 
Testing resources have expanded since the start of the pandemic, and so too have ADOC's testing capabilities,  Rose said. 
"Given the fluid nature of COVID-19 and the now greater availability of testing resources, the expansion of our testing protocols – as indicated in our release – requires strategic implementation in order to achieve success as it relates to further containing the spread of the disease, which is the primary purpose. We fully intend to steward the taxpayer dollars funding this initiative thoughtfully to ensure we deliver appropriate available medical resources to our inmates and staff members," Rose continued. 
APR asked how long it might take for ADOC to begin the next phase of expanded testing, and Rose responded that the department will provide more information on the expanded testing strategy "and associated timelines related to its incremental implementation, in the near future." 
As of Monday, 535 of the state's approximately 21,000 inmates had been tested for COVID-19, according to ADOC. 
Dillon Nettles, a policy analyst at ACLU of Alabama, said in a message to APR on Monday that ADOC's announcement of expanded testing is only as good as the plan and protocols in place to implement it.
"None have been disclosed or provided in detail. While several other states have forged ahead with mass testing of people in custody and staffers, ADOC seemingly has no plan for how they will execute testing at scale and adequately distance individuals who have been tested from those who have not,' Nettles said. 
"The first COVID-19 patient in ADOC custody passed away nearly three months ago and in recent weeks two prison staffers have also died," Nettles continued. "Mitigating this crisis as it has spread to our prisons is a responsibility that falls squarely upon Commissioner Dunn and ADOC leadership. They have yet to address it with the urgent and life-preserving response it demands."