U.S. Chamber of Commerce Endorses Palmer
By Brandon Moseley
Alabama Political Reporter
On Monday, September 29, the Gary Palmer for Congress Campaign announced in a written statement that Gary has received the endorsement of the Chamber of Commerce of The United States of America.
The President and Chief Executive Officer of the U.S. Chamber of Commerce, Thomas J. Donohue said in a statement that he is proud to endorse Palmer's Candidacy in the Sixth District of Alabama.  "At no other time in our nation's history has it been more critical that members of Congress provide leadership that protects and advances the interests of the business community.  Gary Palmer's election to the U.S. House of Representatives will help produce sustained economic growth, help create more jobs and get our country back on track."
Gary Palmer said in a statement that he was pleased to learn of the endorsement from the Chamber of Commerce of The United States of America.  Palmer said, "I am very grateful to have the endorsement of the U.S. Chamber.  American businesses are the life blood of our economy, if elected I will work hard to support Alabama's entrepreneurs and small business owners. They will lead the way for middle class wealth creation and job formation raising all boats by the rising tide of prosperity."
The Chamber of Commerce of the United States of America is the world's largest business federation representing the interests of more than three million businesses and organizations of every size, sector and region.  The Chamber's stated goal is to help elect a pro-business majority in Congress and work diligently in support of the interests of businesses large and small to advance legislation that encourages economic growth, job creation and a less intrusive federal government.
For 24 years, Gary Palmer led the Alabama Policy Institute (API) as the group's co-founder and President.  API is a research and education organization that is dedicated to identifying, developing and promoting public policies which emphasize limited government, free markets, the rule of law and strong families.
Gary Palmer was appointed by Alabama Governor Robert Bentley to Alabama Commission on Improving State Government.  He was appointed by former Governor Bob Riley to the Governor's Task Force to Strengthen Alabama Families and served as an advisor to the Alabama Aerospace, Science and Industry Task Force.  Palmer was appointed by Alabama Governor Fob James to the Governor's Welfare Reform Commission.  Palmer is a founding director and past president of the State Policy Network.
Gary Palmer grew up in the North Alabama town of Hackleburgh, the son of a small logger. He graduated from the University of Alabama with a Bachelor of Science degree in Operations Management and has an honorary doctorate from the University of Mobile.
Palmer's opponent is Dr. Mark Lester (D).  He was born and raised in Little Rock, Arkansas. He and his family have lived in Homewood for the past 23 years while teaching history at Birmingham Southern College. Lester attended Rhodes College, received a master's degree in Middle Eastern Studies at Harvard University, and earned a law degree from the University of Virginia.  He has a Ph.D. in Modern British Economic History from the University of Oxford. After finishing law school, Mark Lester was appointed Assistant United States Attorney where he prosecuted drug dealers and white collar criminals.  He later formed a small law firm, specializing in commercial litigation.
Alabama's Sixth Congressional District is currently represented by Republican Representative Spencer Bachus from Vestavia who is retiring after 11 terms in the Congress.  Congressman Bachus served the District as an Alabama State Senator before going to Congress after defeating Congressman Ben Erdreich (D) in 1992.
The General Election will be on Tuesday, November 4.
Vaccines should protect against mutated strains of coronavirus
Public health experts say it will be some time before vaccines are available to the wider public.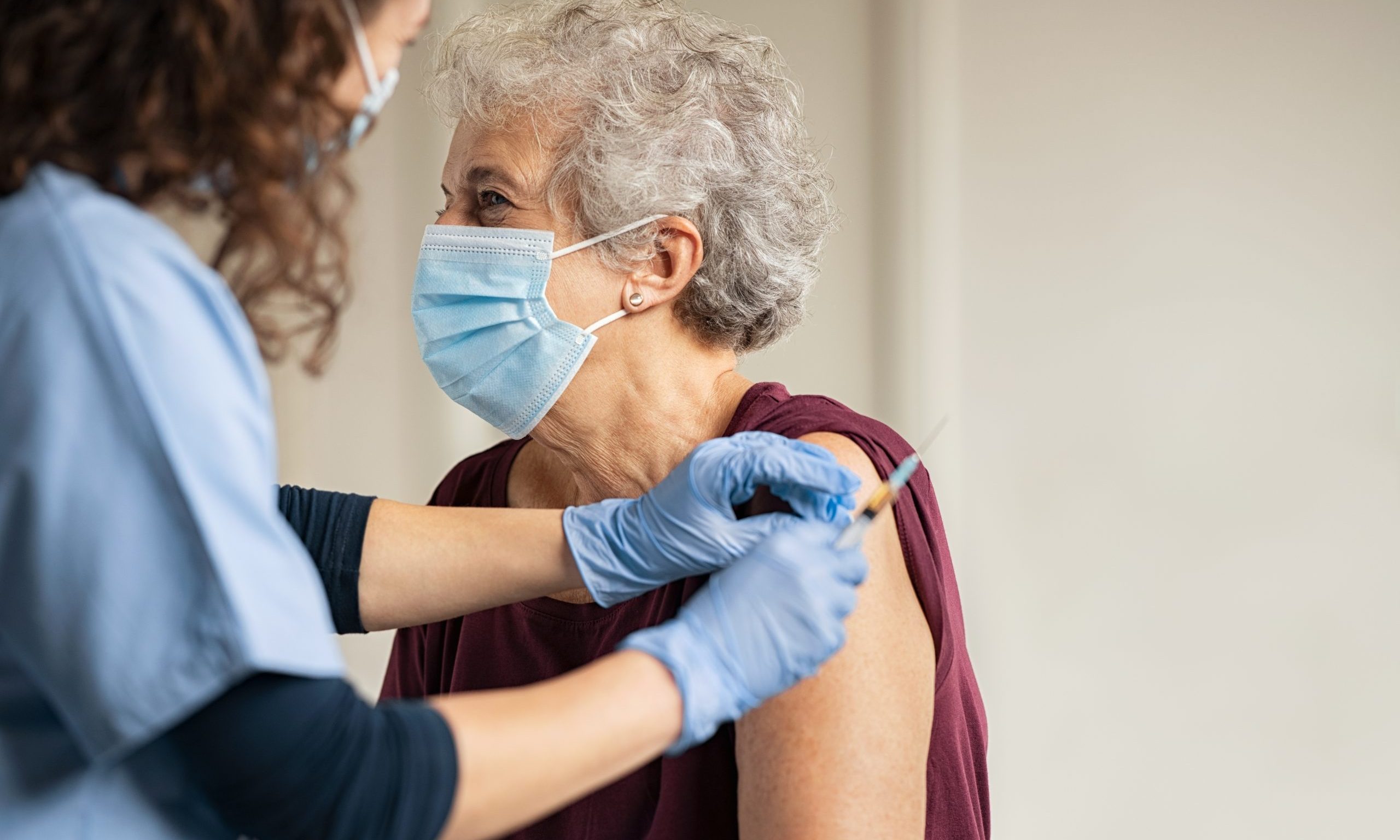 Multiple vaccines for COVID-19 are in clinical trials, and one has already applied for emergency use authorization, but how good will those vaccines be against a mutating coronavirus? A UAB doctor says they'll do just fine. 
Dr. Rachael Lee, UAB's hospital epidemiologist, told reporters earlier this week that there have been small genetic mutations in COVID-19. What researchers are seeing in the virus here is slightly different than what's seen in the virus in China, she said. 
"But luckily the way that these vaccines have been created, specifically the mRNA vaccines, is an area that is the same for all of these viruses," Lee said, referring to the new type of vaccine known as mRNA, which uses genetic material, rather than a weakened or inactive germ, to trigger an immune response. 
The U.S. Food And Drug Administration is to review the drug company Pfizer's vaccine on Dec. 10. Pfizer's vaccine is an mRNA vaccine, as is a vaccine produced by the drug maker Moderna, which is expected to also soon apply for emergency use approval. 
"I think that is incredibly good news, that even though we may see some slight mutations,  we should have a vaccine that should cover all of those different mutations," Lee said. 
Researchers at the University of North Carolina at Chapel Hill and the University of Wisconsin-Madison found in a recent study, published in the journal Science, that COVID-19 has mutated in ways that make it spread much more easily, but the mutation may also make it more susceptible to vaccines. 
In a separate study, researchers with the Commonwealth Scientific and Industrial Research Organisation found that while most vaccines were modeled after an earlier strain of COVID-19, they found no evidence that the vaccines wouldn't provide the same immunity response for the new, more dominant strain. 
"This brings the world one step closer to a safe and effective vaccine to protect people and save lives," said CSIRO chief executive Dr. Larry Marshall, according to Science Daily. 
While it may not be long before vaccines begin to be shipped to states, public health experts warn it will be some time before vaccines are available to the wider public. Scarce supplies at first will be allocated for those at greatest risk, including health care workers who are regularly exposed to coronavirus patients, and the elderly and ill. 
Alabama State Health Officer Dr. Scott Harris, speaking to APR last week, urged the public to continue wearing masks and practicing social distancing for many more months, as the department works to make the vaccines more widely available.
"Just because the first shots are rolling out doesn't mean it's time to stop doing everything we've been trying to get people to do for months. It's not going to be widely available for a little while," Harris said.