Feds May Outlaw Passengers on ATVs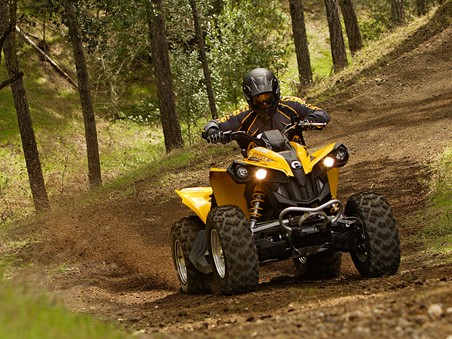 By Brandon Moseley
Alabama Political Reporter
The U.S. Consumer Product Safety Commission (CPSC) has officially requested for Information regarding passenger use of ATVs.
The Consumer Product Safety Commission is issuing a notice seeking information from the public on the prevalence of carrying passengers on all-terrain vehicles (ATVs) and the feasibility of a performance requirement that would prevent passengers from being carried on ATVs.
Written comments must be submitted at their website: http://www.regulations.gov
Or by mail to:
Office of the Secretary, U.S. Consumer Product Safety Commission, Room 820, 4330 East West Highway, Bethesda, MD 20814.
They are asking that you include the docket number: CPSC-2012-0048 and preferably include five copies. They also accept compact disks. You may telephone the CSPC at (301) 504-7923.
To ensure the timely processing of comments, the Commission is no longer accepting emailed comments except through their website.
The CPSC writes that since the 1980s, they have addressed ATV safety through various activities, including rule making, recalls, consumer education, media outreach following fatal incidents, and litigation. Despite their efforts, ATV-related fatalities continue to be one of the largest categories of consumer product-related deaths. ATV safety, therefore, remains an ongoing Commission concern. Most recently, to assess the impact of passenger use of ATVs, the Commission Fiscal Year 2014 Operating Plan tasked CPSC staff with "assessing the inclusion of a performance standard related to preventing passengers on ATVs."
The Commission is asking in this request for information (RFI) that stakeholders provide information s related to passenger use of ATVs. The CPSC is asking specifically: whether a performance requirement to prevent passenger use of ATVs is appropriate, what is "the prevalence of passenger use and the reasons,' 'why passengers ride on ATVs," potential means of preventing passengers from being carried on ATVs not intended for that purpose and potential impacts of these requirements on the utility of ATVs.
In August 2006, the Commission issued a notice of proposed rulemaking (NPR) that proposed: informational and training requirements for four-wheeled, adult, single-rider and tandem ATVs; technical performance requirements for four-wheeled, adult, single-rider and tandem ATVs; technical requirements for four-wheeled, youth ATVs; and a ban of three-wheeled ATVs.
Following that effort the popular three-wheeled ATVs were outlawed. The Commission hosted an ATV Safety Summit to "provide stakeholders an opportunity to present their views on the outstanding issues" related to ATV safety, in addition to providing a forum for stakeholders to discuss new innovations in ATV safety on October 11 and 12, 2012, and accepted comments through November 14, 2012. A summary of these comments is available on CPSC's website.
The Commission's Fiscal Year 2014 Operating Plan directed staff to: consult with the National Highway Traffic Safety Administration regarding the categorization of youth ATVs, as well as the establishment of additional safety standards for ATVs; assess the inclusion in the NPR of a performance standard related to preventing passengers on ATVs; contracting for further testing of a child-resistant ATV ignition prototype device; conduct a literature review and develop a testing strategy to evaluate steering and stability issues related to ATVs; and conduct a literature review and analysis regarding roll-over protection systems for ATVs.
The CPSC has begun a three year effort to conduct an ATV off-road exposure survey. The CPSC staff now wants input from stakeholders related to passengers on ATVs. Specifically, they want information on the prevalence of passengers riding on ATVs and the feasibility of establishing a performance requirement that would prevent or reduce the likelihood of passengers riding on an ATV. The example given was a performance requirement could prevent an ATV from being able to carry a passenger on a seat or cargo rack. The CPSC claims however that any law or regulation aimed at changing consumer use of ATVs, such as a law to prohibit ATV use by passengers, would need to be addressed at the state level.
According to CPSC staff's special study on ATV-related deaths and emergency department-treated injuries passengers comprise about 25 percent of injured victims. From 2005 through 2007, about 25 percent of fatalities involved ATVs with multiple riders; however, a passenger was the victim in slightly less than half of those fatalities with multiple riders, meaning that about 10 percent of fatalities are to a passenger of an ATV. In addition, the recent pilot study of ATV-related fatalities found that of 502 reported incidents with more than one rider on the ATV, more than 80 percent involved two riders: a driver and a passenger. Of those, about half involved both riders on the seat of the ATV, and the driver was more likely to be fatally injured than the passenger. Around 10 percent of passenger-related fatal incidents involved more than two riders (i.e., a driver and two or more passengers). When two or more passengers were involved, a passenger was more likely to be fatally injured.
Alabama sees record number of COVID-19 hospitalizations Monday
"What we can still control is Christmas," Dr. Don Williamson said. "We can still control what hospital beds are going to look like in January."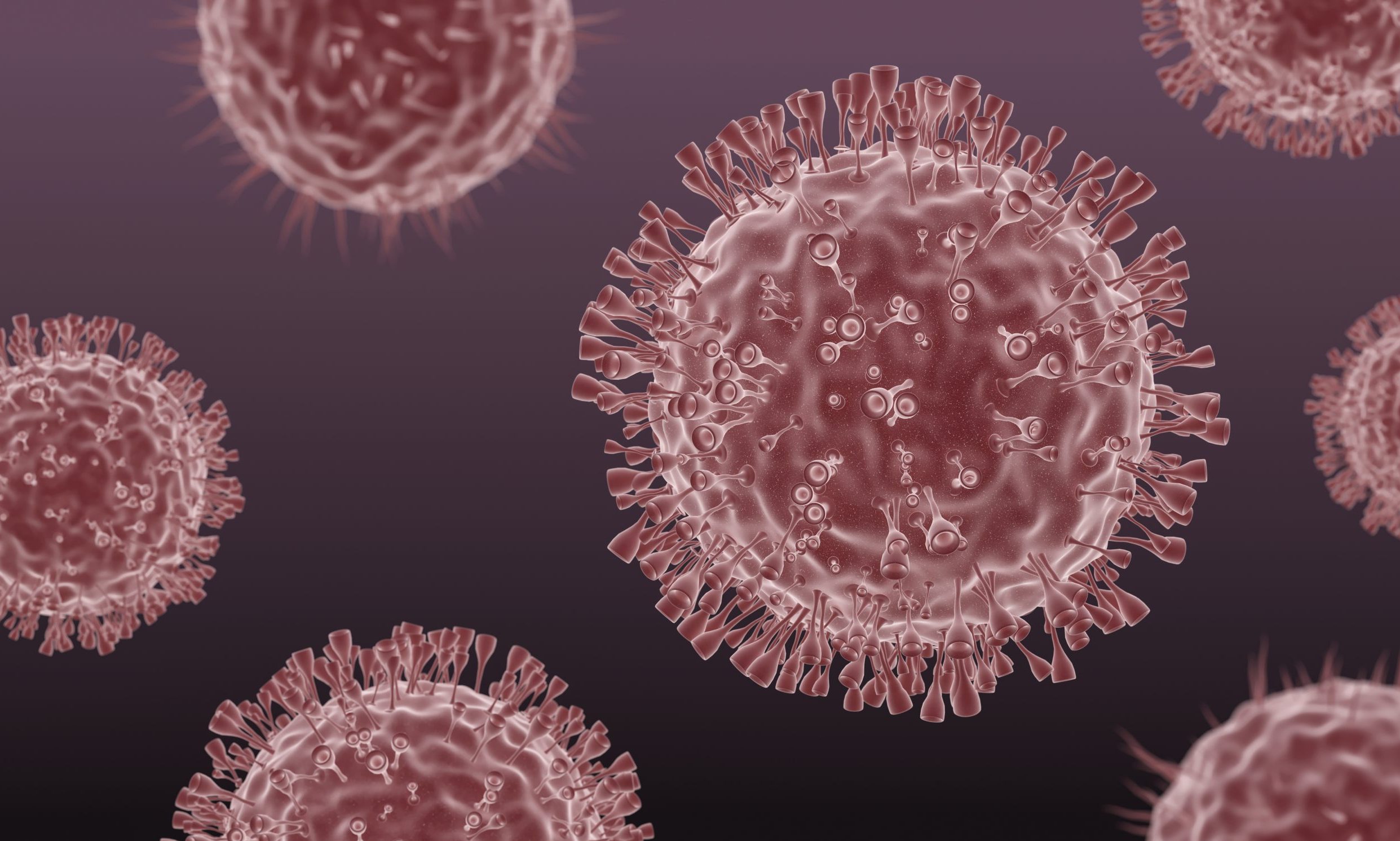 Alabama on Monday saw a new record with more people in hospitals with COVID-19 than ever before and a new record number of COVID-19 patients in intensive care units as public health experts worry about what is to come after Thanksgiving gatherings.
The Alabama Department of Public Health on Monday reported 1,717 hospitalizations statewide, breaking the previous record of 1,613 set on Aug. 6. The state's seven-day average of hospitalizations has increased each day for the last 41.
UAB Hospital on Monday had a record high 125 COVID-19 patients, breaking the previous record of 124 on Aug. 3. Huntsville Hospital had a record 264 COVID-19 patients Monday. Hospitals in Montgomery and Mobile are also seeing similar rising numbers but didn't break records Monday.
Approximately one in five adults in general medicine beds in Alabama hospitals Monday were COVID-19 patients, said Dr. Don Williamson, president of the Alabama Hospital Association and former Alabama state health officer.
The state had a record high 491 COVID-19 patients in intensive care units Monday, and 244 coronavirus patients were admitted to hospitals Sunday, which was the highest number in several months, he said.
Williamson said that 11 percent of the state's intensive care beds were available. It was the first time since Aug. 16 that fewer than 200 ICU beds were free, he said.
"It's not the ICU beds I'm worried about," Williamson said. "The overall trend is worse than I imagined it would be, with no impact [yet] from Thanksgiving."
Williamson noted that Alabama's seven-day average of hospitalizations increased by 217 from a week ago.
"That's what I'm worried about," Williamson said, adding that hospitals across the state Monday were either at their record highs in hospitalizations or very close to them. He also expressed concern over Alabama's continued rise in new cases, a sign of unabated community spread and a harbinger of even more hospitalizations and deaths to come.
The state added 2,295 new cases Monday and has averaged 2,206 new cases each day for the last week, which is a 67 percent increase from a month ago.
The increasing case counts aren't attributed to more testing. Alabama reported an increase of just 4,634 tests Monday, and the seven-day average of tests reported per day is up only 4 percent over the last month. This comes as the positivity rate over the last week was a record-high of 30 percent. Public health experts say that rate needs to be at or below 5 percent or there isn't enough testing and cases are going undetected.
Williamson said staffing problems continue to be a major concern at hospitals statewide. Medical staff are contracting COVID-19 largely from their own communities and not while at work, Williamson has said recently, which is reducing the number of available workers. Fatigue is also impacting staffing levels.
"We are beginning that conversation about what do things have to look like going forward on staffing with an increase of say another 20 percent in hospitalization. What is it you're doing now that you don't do? How do you free up additional staff?" Williamson said.
There will also be conversations about looking for help from the federal government, Williamson said, noting that the U.S. Department of Defense sent medical personnel to El Paso, Texas, to help with overburdened hospitals there.
But Alabama's growing COVID-19 crisis isn't just an Alabama problem, Williamson said. The problem is nationwide, and Alabama will have to wait in line along with other states in requesting federal resources.
There has been discussion of opening up medical facilities outside of hospitals, such as the tent hospitals that have popped up in places hard-hit by coronavirus, but the staffing problem is paramount, Williamson said. Without people to work them, more beds are useless, and hospitals can and have found ways to increase bed space for coronavirus patients, he said.
There's nothing that can be done to reverse whatever bad outcomes may result from Thanksgiving gatherings, Williamson said, and he expects that by the end of this week, the state's case count will begin increasing even more, and by mid-December, the state should begin to see the impact of Thanksgiving on hospitalizations.
"What we can still control is Christmas," Williamson said. "We can still control what hospital beds are going to look like in January."