We The People – Political Parties and Genuine Leaders
By Dr. Stan Cooke
Indictments, criminal allegations, ethics complaints, avarice, blackmail and intimidation – these are the most prevalent words used when describing Alabama politics over the last 20 years. Elected and appointed officials of the Democrat and Republican parties have made the news as they have corrupted the political system in the attempt to accumulate power and crush the opposing party. This cancer of corruption has plagued the various ranks of elected offices and the various ranks of leadership within both political parties. But why does it have to be this way?
Is this the natural tendencies of political parties or is this the nature of corrupt people corrupting the system? Let us look to the Founding Fathers for a possible answer.
The Founding Fathers were celebrating the adoption of the Constitution and the birth of the Republic when Madison, Washington and Adams called a meeting to discuss a serious threat to these United States. This threat was not from England or other foreign powers. The threat was not from international corporations or from the European Banks. This was not a "threat from without" but a "threat from within." This threat was viewed as a cancer on the Constitution and hindrance to Freedom and Liberty. This domestic threat to the Republic had the power to divide the nation and change the course of these United States forever. The threat – Political Parties!
Madison, Jefferson, Adams and Governor Morris left the subject of political parties out of the Constitution on purpose. They thought that if the subject of political parties was avoided it would
never enter into the discussion of American government nor enter into the minds of future elected leaders. They witnessed first-hand how the political parties of England had purposely divided the British people by religious beliefs and by economic class. In Adams opinion, this evil should not be allowed to develop in America – but it did. 
John Adams warned of the threat of a two-party system when he said "there is nothing which I dread so much as a division of the republic into two great parties, each arranged under its leader, and concerting measures in opposition to each other. This, in my humble apprehension, is to be dreaded as the greatest political evil under our Constitution."
George Washington, agreed with Adams when he gave his Presidential farewell speech, by stating – "The domination of one faction [political party] over another, sharpened by the spirit of revenge, natural to party dissension, which in different ages and countries has perpetrated the most horrid enormities, is itself a frightful despotism. But this leads at length to a more formal and permanent despotism. The disorders and miseries, which result, gradually incline the minds of men to seek security and repose in the absolute power of an individual; and sooner or later the chief of some prevailing faction [political party], more able or more fortunate than his competitors, turns this disposition to the purposes of his own elevation, on the ruins of Public Liberty."
Washington would go on to say that, "It [political parties]… agitates the Community with ill-founded jealousies and false alarms; it kindles the animosity of one party against another, foments occasionally riot and insurrection. It opens the door to foreign influence and corruption, which find a facilitated access to the government itself through the channels of party passions. Thus the policy and the will of one country are subjected to the policy and will of another."
Washington concluded his concerns about political parties in his final Presidential address by saying, "Patriotism may look with indulgence… on the spirit of political parties. But… in Governments purely elective, it is a spirit not to be encouraged… And, there being constant danger of excess, the effort ought to be, by force of public opinion, to mitigate it. [Political Parties] are a fire that cannot be quenched, it [political parties] demands a uniform vigilance to prevent its bursting into a flame, lest, instead of warming, it will consume."
But… these are the days that we have been born to – these are the times that try our political souls. These days of political parties – of Republican and Democrat – days of a political fire that is consuming our nation, consuming our vision, our future and our patriotic spirit. We have been born into a system of political parties – but it was not always this way.
Political parties, as they formulate their respective platforms, separate the American people into distinct political camps – leaving about 1/3 of the voting population torn between the two. Republican vs Democrat – Pro Life vs Pro Abortion – Free Market vs Big Government – State Rights vs Federal Control – and of course the three G's – God, Guns and Gays – are issues that separate and define us. One party claims the righteous high ground while pointing to the hypocrisy of the other – and the other in turn does the same. The question must be asked – can a political system corrupt itself or is it only as good as those leading it?
A solution would be to have a candidate run for political office that has a vision for government that is greater than what the two party system has produced. A person with integrity and leadership skills that can withstand the influence of the party process. A person that is so dynamic that they change the course of a political party and the nation. Case in point – Ronald Reagan was a candidate where the man and the message were one and the same – Reagan elevated the Republican Party on his own – Reagan pulled the Republican Party up out of the doldrums and to himself. Bob Dole and John McCain to the contrary were terrible candidates – they were the products of a weak Republican Party in disarray – the Republican message and the candidates were not the same – and they were not elected.
It is true – we need another Ronald Reagan, but at this time that person is not on the political horizon. The next Reagan will not be a product of the Republican Party – but a product of the Constitution and the vision of the Founding Fathers. He will be a "Renaissance Man" that will be accepted by the common people before he is accepted by the political party. The next Reagan will be a candidate that will stand alone and not be associated with the political machine. He will not be the Tea Party candidate – but everyone's candidate. He will not preach a political gospel of corporations or special interest groups – but of limited government, state rights, and the American Dream.
In closing, I want to share with you a final quotation – a warning – from Abraham Lincoln. President Lincoln understood better than most Presidents the flaws of party politics and the corrupting influence of corporations and special interest groups on weakened political parties. Lincoln understood that once this corruption had infiltrated the political process it would in turn corrupt candidates and then impact the Nation. Abraham Lincoln said, "I see in the near future a crisis approaching that unnerves me and causes me to tremble for the safety of my country. . . corporations have been enthroned and an era of corruption in high places will follow. The "money power" of the country will endeavor to prolong its own reign by working upon the prejudices of the people until all wealth is accumulated into a few hands and the Republic is destroyed."
Yes, these are the days that we have been born to and the future of Alabama politics is in our hands. We the People must demand better from the political parties and from our elected leaders. If we want "excellent government" then we must vote for "people of excellence." We The People can make the political parties and elections better, but only if we get involved and vote. In a representative republic, the people get the leaders they deserve… and the political parties that apathy produces.
Opinion | Warning: Your blood may boil
"One truth can not be denied. Someone was up to no good. And their empty proclamations to put our children first were lies."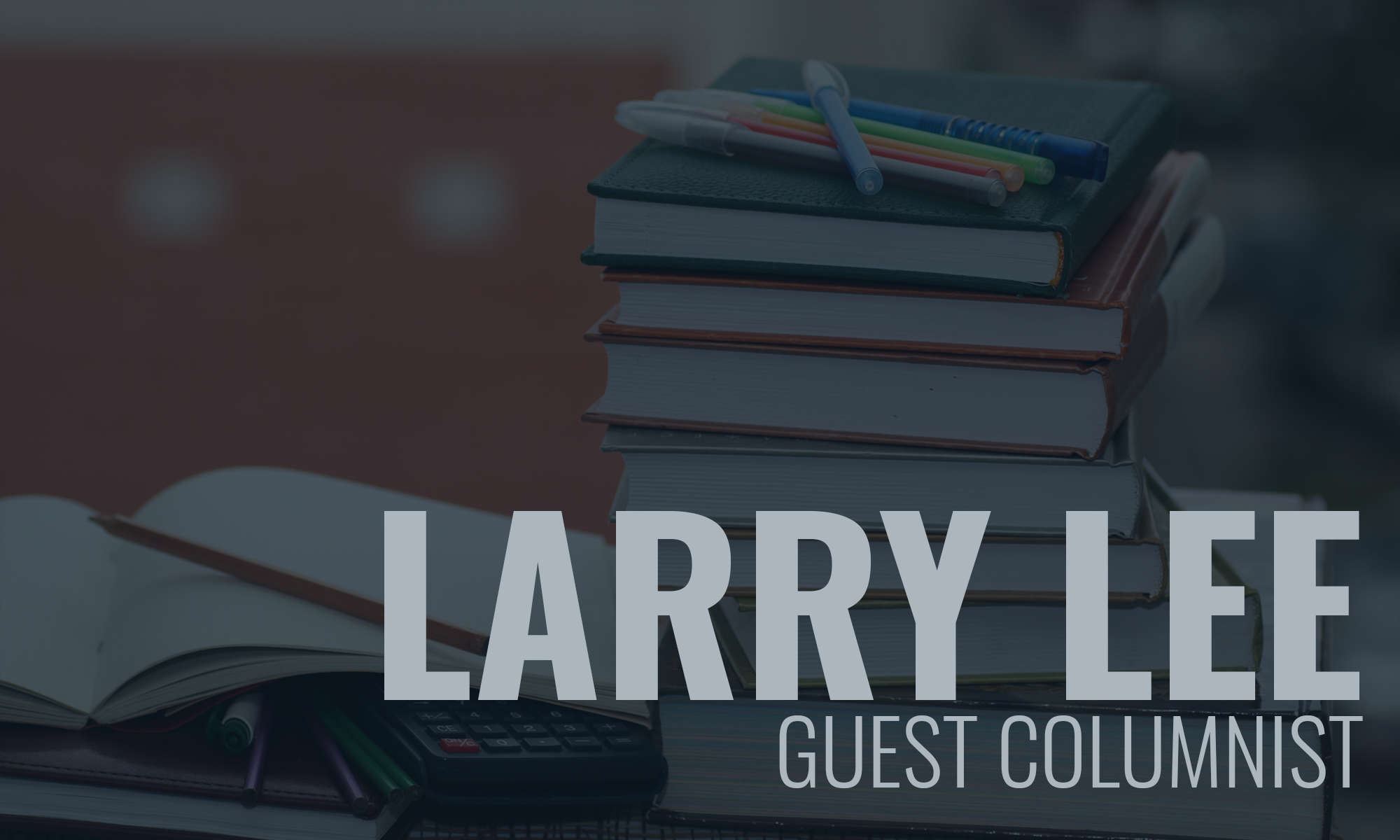 OK. It is not unusual for me to lose my cool in this very weird and very crazy political turmoil swirling around us. And why not when we are engulfed in adults acting like children?
However, none of these get me stirred up like the saga I am about to relate.
The reason being I know too much about what happened and heard many of the lies and attempts at deception in person. And certainly, because at the end of the day, it was the public school students of Alabama who paid the costs incurred because certain "public officials" betrayed the public trust.
This all unfolded in 2016, when the State Board of Education made one of the most boneheaded moves I've ever witnessed by hiring Mike Sentance of Massachusetts to be our state superintendent of education. He was a disaster. Not an educator, never a teacher, principal or local superintendent. Had applied for the Alabama job in 2011 and didn't even get an interview.
State educators were almost solidly committed to wanting Jefferson County superintendent Craig Pouncey to get the job. They considered giving the job to Sentance a slap in the face (The fact that Sentance lasted one year before packing his bags removed any doubt that he was a very bad choice).
Sentance was announced as the choice on Aug. 11, 2016. But even then, rumors of misdoing were afoot and then-State Sen. Gerald Dial called for an investigation into the hiring process within a week.
Someone orchestrated a smear campaign against Pouncey, obviously to hurt his chances of being selected by the State Board of Education. A packet of info was distributed to each board member alleging wrongdoing by Pouncey. All board members discounted the info — except Mary Scott Hunter of Huntsville.
Let's fast forward a moment. When the dust finally settled, Pouncey filed suit against Hunter and others. And just last week, Bill Britt, the editor of the Alabama Political Reporter filed the following:
"A defamation suit filed by Pouncey against former school board member Mary Scott Hunter was recently settled with Pouncey being awarded $100,000 by the state. According to Pouncey's attorney, Kenny Mendelsohn, no admission of liability by Hunter was offered under the terms of the agreement. "It is estimated the state spent as much as a million dollars or more on defense attorneysto protect Hunter and others. APR was able to identify nearly a half-million dollars in attorneys fees paid during the case, but assigning a final dollar figure is nearly impossible, because four contracts with top-tier law firms were for $195 per hour and open-ended. "The settlement puts an end to years of hearings, investigations, lawsuits, and recriminations."
[You can read all of APR's story here.]
I spent hours and hours tracking this story. What I learned was disgusting and sickening. It was obvious that the trust citizens had placed in elected officials to protect the interest of public school students was ignored. This was not about helping kids and teachers and administrators and trying to find the best state superintendent possible, it was about political agendas and adults trying to cover their ass.
I am no kid. The first-ever real life political campaign I was part of was in 1972. Which is to say that I've seen my share of political shenanigans. But none more repulsive than what happened in 2016.
Dial asked the attorney general to investigate what took place. Then he and his colleague, Democratic Sen. Quinton Ross, passed a resolution creating a legislative committee to investigate. I went to each of these sessions. They were standing room only. All kinds of folks showed up, including some of Alabama's most recognized lobbyists.
One of the more amazing things that happened was when Mary Scott Hunter, an attorney herself, told Dial that "she did not know the rules" about how the state ethics commission was supposed to handle anonymous complaints.
So Pouncey filed suit in an effort to clear his name. I don't blame him. I would have as well.
Among the things about all this that never made sense is why the state of Alabama footed the legal bill for defending those in the suit, especially Hunter.
Her actions were of her own choosing. She became a rogue state board member. She did not consult with other members before she began making sure the Ethics Commission had a copy of the bogus complaint. No other board members did this.
For whatever reason, she took matters into her own hands in an effort to harm Pouncey.  She was outside the bounds of her duties and responsibilities as a state board member.
But as is common, this legal action moved at the speed of paint drying. Then COVID-19 got in the way and civil suits got shoved to the end of the line. The best, most recent guess as to when the case would show up on a court docket was at least two years from now.
The state offered to settle for $100,000. After careful consideration with his attorney, Pouncey reluctantly decided to settle. I know Pouncey well. He has told me repeatedly that this was never about money. Instead, it was about his reputation and how certain people were willing to put politics above the interest of students. But the expectations of such ever happening grew dimmer with each day and the suit was settled.
The truth will never be known. A court will never render a verdict pointing out guilty parties. We are only left with our assumptions, based on pieced together facts gleaned from discussions and paperwork.
But one truth can not be denied. Someone was up to no good. And their empty proclamations to put our children first were lies.