Byrne Opposes Obama Plan to Send Thousands of U.S. Troops to Africa to Fight Ebola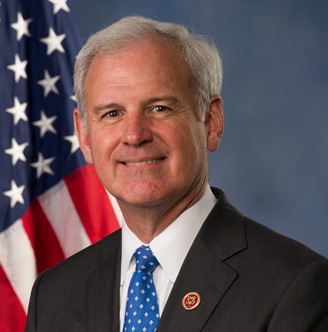 By Brandon Moseley
Alabama Political Reporter
After initially saying that the U.S. military would send just 300 troops to provide logistical help to West African countries fighting the deadly Ebola virus which has killed thousands of Africans late last week, the White House revealed plans to dramatically ramp up both the size of the U.S. force in Africa and the scope of its mission. Over 4,000 American troops are to be deployed in Africa to fight the Ebola virus.
On Wednesday, October 8, U.S. Representative Bradley Byrne (R) from Mobile announced in a written statement on Facebook that he was opposed to using the military to fight the Ebola pestilence in Africa.
Rep. Byrne said, "I remain opposed to using US military personnel to fight the Ebola outbreak in west Africa. Our military is stretched thin already with the fight against ISIL in the Middle East and other terrorist organizations in Africa. There are other organizations, like the Centers for Disease Control (CDC), the World Health Organization and the United Nations, which are better suited to combat the Ebola outbreak."
Last week Senator Rand Paul (R) from Kentucky expressed concerns for the safety of American troops in the midst of the African Ebola epidemic. Rand Paul told popular conservative radio talk show host Laura Ingraham, "We also have to be concerned about 3,000 soldiers getting back on a ship. Where is disease most transmittable? When you're at very close confines on a ship. We all know about cruises and how they get these diarrhea viruses that are transmitted very easily, and the whole ship gets sick. Can you imagine if a whole ship full of our soldiers gets Ebola? So I am concerned about it, and it's a big mistake to downplay it and act as if it's not a big deal. … This could get beyond our control."
The Obama Administration has downplayed any risk. On Sunday on CBS's long running Face the Nation show, Dr. Anthony Fauci of the Allergy and Infectious Diseases Institutes and the National Institutes of Health (NIH), dismissed Paul's concerns, "I'm sorry, but that's really not a concern. First of all, the troops that are going over there are gonna be fundamentally for logistic purposes–command, control, engineering, setting up the hospitals. They're well trained. They will not be in direct risk in the sense of contact with individuals." Dr. Fauci said that "even if they are" in contact with West Africans with Ebola, "the protocols are in place to prevent spread from there." "I don't, and the army does not, have any real concern that those 3,000 to 4,000 are going to be in danger."
Gradually the story changed over the course of this week when the Pentagon admitted that yes some U.S. troops are on the ground actually testing Liberians for the Ebola virus.
On Monday, Sept. 8, Army General David Rodriguez said at the Pentagon that small numbers of highly-trained U.S. troops wearing full-body protective gear have been testing the blood of potential Ebola victims.
Later in a clarification statement, General Rodriguez said, "I want to clarify my remarks, U.S. military personnel working in the labs are not interacting with patients, only samples."
Gen. Rodriguez said, "Stopping the spread of this disease is the core mission," and that the mission will eventually involve about 4,000 troops.
Rodriguez said that if any U.S. troops are suspected of contracting Ebola, they will be flown in isolation units aboard specially-outfitted aircraft for treatment in the U.S. Gen. Rodriguez said, "I am confident that we can ensure our service members' safety."
General Rodriguez said that the U.S. Military response alone would cost $750 million.
Currently 330 American troops are on the ground under the command of Army Major General Darryl Williams. On Thursday, over 100 Marines and specially equipped Osprey aircraft and two C-130s are being deployed to West Africa from Spain. Later this month they will be reinforced with 700 troops from the 101st Airborne Division and command of the Ebola mission will be turned over to Major General Gary Volesky. Gen. Williams will then return to his command at U.S. Army Africa.
On Monday, President Barack H. Obama met personally with Defense Secretary Chuck Hagel, Gen. Martin Dempsey, the chairman of the Joint Chiefs of Staff, and his national security team on the Ebola response.
President Obama at a news conference said, "We're having to stand up, essentially, a public health infrastructure in many of these areas that haven't had one before, and that requires an enormous amount of effort and I'll be very honest with you. Although we have seen great interest on the part of the international community, we have not seen other countries step up as aggressively as they need to."
To this point there have been a total of 8033 suspected Ebola cases in this outbreak. Only 4,461 of those cases have been confirmed through laboratory testing. 3865 of those patients have died as of Wednesday, October 8 including Thomas Eric Duncan, a Liberian traveler who was being treated in a Dallas Hospital who died on Wednesday. Some recent estimates are that as many as 1.5 million Africans could contract Ebola in the next 12 months.
Original reporting by the Hill.com's Kristina Wong and Sarah Ferris, Military.com's Richard Sisk, Breitbart.com's Tony Lee, the CDC website, and the Associated Press contributed to this report.
Congressman Bradley Byrne represents Alabama's First Congressional District.
Sen. Doug Jones won't support SCOTUS nominee before Nov. 3 election
"Certainly, power grabs are not uncommon in our political system, but few are accompanied by such blatant hypocrisy as we are witnessing now," Jones said.
Sen. Doug Jones, D-Alabama, on Friday said he would not support any nominee to the U.S. Supreme Court before the outcome of the Nov. 3 election is determined. 
Speaking during a livestreamed briefing, Jones said that while Republicans appear to have enough votes to replace the late Justice Ruth Bader Ginsburg, he will not be a party to denying the people a voice in the process in the election of the next president "in just under 44 days." 
President Donald Trump said Saturday that he plans to nominate Amy Coney Barrett to replace Ginsburg, who on Friday became the first woman, and first Jewish person, to lie in state at the U.S. Capitol. 
Several Republicans who voiced opposition to President Barack Obama's nomination of Judge Merrick Garland to the Supreme Court more than 10 months before the 2016 election have reversed course, and now say they support Trump nominating a selection with election day just a little more than a month away. 
"Certainly, power grabs are not uncommon in our political system, but few are accompanied by such blatant hypocrisy as we are witnessing now," Jones said. "In fact, I believe that the level and intensity of hypocrisy being displayed by Senator McConnell and the president, with regard to the rush to confirm Justice Ginsburg's successor, is unmatched in the history of our constitutional government." 
Jones said what McConnell and other Republicans should be focusing on instead is getting another round of much-needed COVID-19 aid to small businesses and people impacted by the pandemic. 
"Rather than pushing this confirmation to the top of the Senate calendar, the majority leader should turn his focus instead to protecting the lives and livelihoods of the American people. We should pass a new bipartisan COVID-19 stimulus package to give Americans and businesses the relief that they desperately need, and that economists say if required to shore up the economy now," Jones said. 
Jones expressed concern as well for what medical experts are warning could be a new spike in COVID-19 nationwide. 
"There could be an even greater urgency, if our health care professionals' warnings come to pass," Jones said. "And that is as temperature drops and people go indoors that this virus spikes, and we see another surge." 
Asked why his opponent, Tommy Tuberville, won't debate Jones, he said, "It's pretty simple. He doesn't know what he's talking about."  
"He has no clue. He is Coach Clueless," Jones said. 
Jones noted that when asked recently on his thoughts on extending the John R. Lewis Voting Rights Act of 2020, Tuberville stumbled through an answer that indicated he wasn't sure what the Voting Rights Act was.
"He had no earthly idea," Jones said. 
Jones said Tuberville isn't going to debate him because Tuberville doesn't want to talk about issues.
"He doesn't want to talk about a plan. His plan is simply this: Whatever Donald Trump says, I'm good," Jones said, "and if Donald Trump says or does something that is not good, it's crickets coming from Coach Tuberville." 
Jones noted that after multiple news outlets, including Fox News, confirmed reporting that Trump had said disparaging things about veterans who died in combat, Tuberville has not spoken out against Trump's comments. 
Jennifer Griffin, senior national security correspondent for Fox News, reported that she has spoken to senior U.S. officials who backed up reporting by The Atlantic, and said Trump said of the Vietnam War "anyone who went was a sucker." 
"He has not said a thing about what was confirmed by Fox News about the president's comment," Jones said of Tuberville. "That's just disgraceful."