Santorum Rallies with Jefferson County GOP Candidates
By Brandon Moseley
Alabama Political Reporter
On Thursday, October 9, former Senator Rick Santorum, (R-Pennsylvania), held a joint press conference with Congressional Candidate Gary Palmer (R) and Jefferson County Republican candidates seeking office in the November General Election.
Republican Sixth District Congressional Candidate Gary Palmer introduced Sen. Santorum.
Palmer said, "I have known Rick for a long time since he began his career in Congress." "Rick is a native of Pennsylvania. Rick has been in our state several times and people love him here."
Former Senator Santorum said, "We have a great slate of candidates here in Jefferson County and I would like to urge people to get out and support them."
Santorum urged voters to support Gary Palmer. Santorum called Palmer a great leader and said that he admired and respected Palmer's work at the Alabama Policy Institute. Santorum said that he endorsed Palmer in the GOP Primary. "I did not get involved in a lot of congressional races but this is a man that America needs."
Santorum said that Palmer has conservative principles and is an "Articulate voice for those principles."
Santorum said that he had made several appearances in Alabama over the previous two days including an Alabama Republican Party event in Montgomery, a luncheon in Birmingham, and an event with Alabama Attorney General Luther Strange in Troy that morning. Sen. Santorum said that even though it was 8:00 am over 100 people in Troy came out that day for the breakfast event.
Sen. Santorum said that it is great that we have an urban are like this (Jefferson County) where Republicans are still competitive in elections for leadership. Santorum said that he had just visited Detroit. "If you want to see what liberal Democratic control of government is like go up to Detroit and spend a day or two. That is what you get when you elect people who do not understand the proper role of government."
Santorum said that he hoped that everyone gets out and votes in the November election and casts a vote for these folks here behind me (the Jefferson County GOP candidates).
The Alabama Political Reporter asked the group, "In the last 3 elections, Democrats crushed Republicans in Jefferson County races. Is there a danger in terms of economic development of Jefferson County becoming an isolated Democratic blue island in an increasingly Red state which is dominated by Republicans both in the congressional delegation and in the State house?
Gary Palmer said we have a very good Congressional delegation and we will work with anybody to do what is best for the state regardless of their political party.
Palmer said, "I think Jefferson County has turned the corner. The County Commission is doing an excellent job."
Jefferson County Commissioner David Carrington (R) said, "Jefferson County is back. The one thing that Democrats and Republicans agree about is that Jefferson County needs more jobs." Carrington said that according to the last census Jefferson County had grown by 3 percent; but it's population of 25 to 45 year olds had decreased by 19 percent. That is the age where people are getting into their careers and starting families. Carrington said that you can't be a great county if you can't attract young working families. Jobs are Jefferson County's number one focus.
Carrington said to expect a major announcement about new jobs in the next several weeks. Jefferson County has turned the corner. The City of Birmingham has turned the corner. We are working across party lines to do what is best for the people of Jefferson County.
Steven B. Ammons, the GOP candidate for Jefferson County Tax Collector, said that Jefferson County is on the move again and that Jefferson County has to have the revenue to continue that process. Ammons said that there are many properties being assessed improperly in Jefferson County and that needs to change. Some people are being assessed too high and some people are being assessed too low because they are friends with someone. "We have great opportunities in Jefferson County." Ammons said that stronger leadership will make sure that we assess the properties properly.
Joel Blankenship, the GOP Candidate for Jefferson County Tax Assessor, said that he supports good government and responsible leadership. The government is for the people and we need people in office who can work for the people.
Sen. Santorum received the largest number of votes in Alabama during the 2012 Republican Presidential Primary.
Former Sen. Santorum said that while he is very much pro-business the Republican Party needs to be focusing it's message on the American worker. Only about 10 percent of the electorate owns a business and half of those have five employees or less and think of themselves as workers. The Republican Party needs to be tailoring its message to the American worker. U.S. Senator Sessions (R from Alabama) gets that and Gary Palmer gets that. Much of the Republican Party in Washington does not, Santorum said.
Print this piece
Conservatives urge voters to vote "no" on Amendment One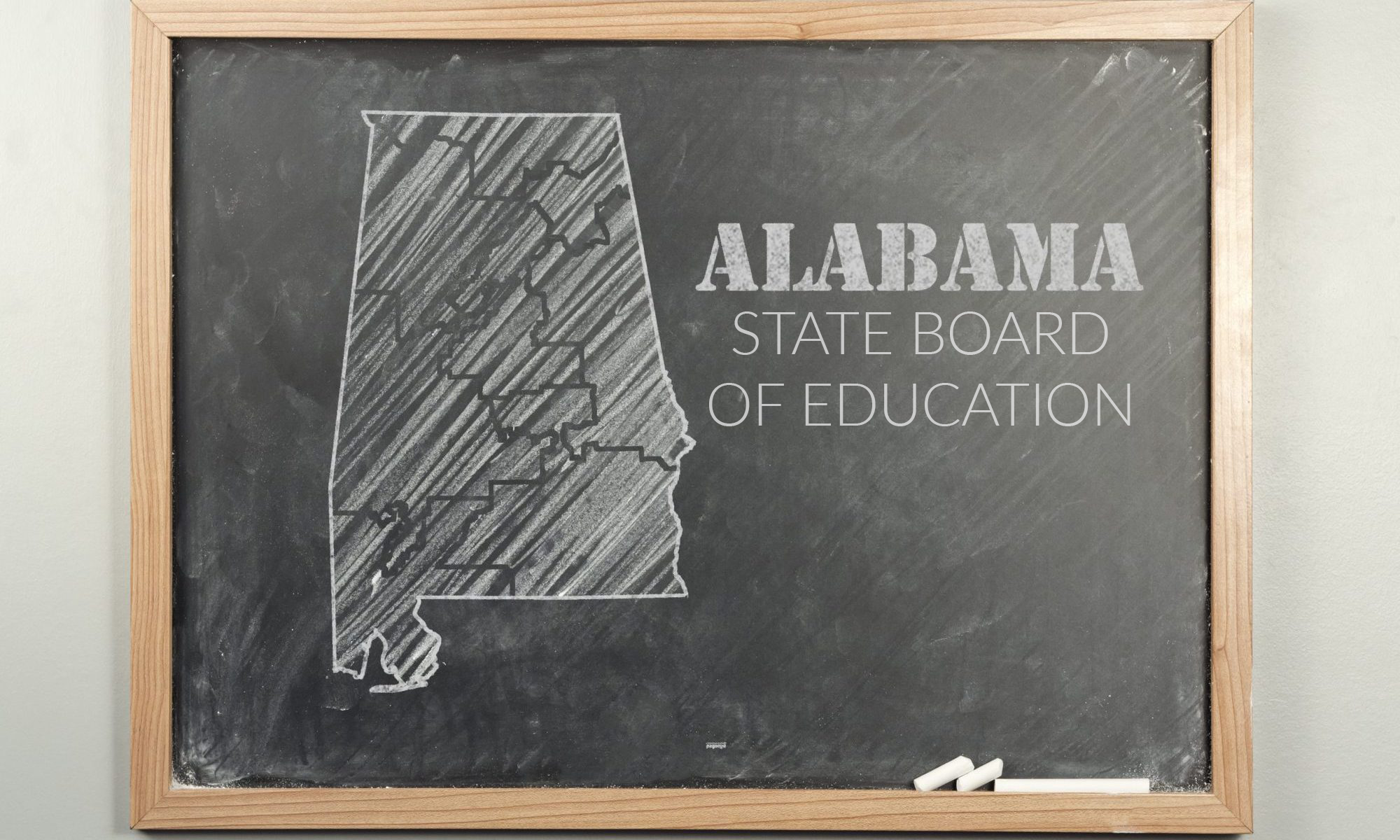 On February 4 conservative thought leaders from across the State of Alabama spoke in front of the Alabama Statehouse urging voters to vote No on Amendment One.
Amendment one would strip Alabama voters of their ability to elect the state school board and replace the elected board with a commission appointed by the Governor.
Former state school board member Betty Peters (R) said that Amendment One amends the state constitution requiring schools to adopt nationwide standards.
"There are no nationally recognized standards other than the Common Core Standards," Peters warned.
Lou Campomenosi with the Campaign for Common Sense said, "Voting No on Amendment one is absolutely essential"
"The Alabama Conservative Coalition has been working on this since August," Campomenosi added. "We are tired of this and we are not going to take it any more."
Peters called the wording of Amendment One "Deceptive."
"I served on the state school board for 16 years and I had a 100 percent record of opposing Common Core, also known as College and Career Ready Standards," Peters said.
Peters blamed the implementation of Common Core and Alabama's subsequent drop to last place nationally in education to: Bob Riley, Kay Ivey, Terri Collins and the Business Council of Alabama.
"We defeated Amendment One (in 2003) with a 70 percent vote and lets do it again," Peters said.
Dr. Joe Godfrey with the Alabama Citizens Action Patrol said, "We are opposed to amendment one and we are trying to encourage pastors to oppose it as well."
"We are taking away that very right to elect people that our forefathers fought for," Godfrey continued. "Church members need to go to their pastor and ask them to get involved in this."
State Representative Bob Fincher (R-Woodland) said, "I voted against this amendment twice, in the education policy committee and on the floor."
"I was not sent to Montgomery as a representative of the Governor's office, the BCA, or the AEA," Fincher continued. "It is not in the interests of the people of Alabama. The people of this state do not need to cede their right to Montgomery to elect a state school board."
"A board appointed by the Governor will respond to whatever the governor tells them to do, not what the people tell them," Fincher added. "That other party has adopted many proposals that are highly socialistic. This is a socialist program. It takes away from the people their power and their sovereignty and places it in the hands of government officials."
"I am an old high school history teacher and I taught government," Fincher said, "I hope that we avoid this with every ounce of energy that we possess."
"Don't take the bait," Fincher warned.
State Auditor Jim Zeigler (R) said, "March 3rd is one of the most important state elections in history."
"Amendment One will take your right away to vote on state school board members and let Gov Ivey have the right to appoint all the state school board," Zeigler said. "It puts the requirements of the common core into the state constitution."
"My wife, Jackie Zeigler, ran against a gov Bentley appointee," Zeigler added. "The young man had never been involved in public schools. He as an incumbent raised $216,000 in special interest money. Jackie Zeigler would never have been appointed even though she is the most qualified person to ever have served."
Senate candidate State Rep. Arnold Mooney (R-Indian Springs) said, "It is about our children and grandchildren. The socialist left is attacking the very values that built this country."
"This is too much concentration of authority in the executive branch," Mooney warned. "I am not in favor of national standards."
"We don't need to be educating illegal immigrants at a cost $16,000 per person," Mooney said.
Rep. Andrew Sorrell (R-Muscle Shoals) said, "I was one of three Republicans in the Alabama legislature to vote against this. In 1970, we had an appointed board." We switched to an elected board because they at the time thought would work better not they want to switch to an appointed board again.
Sorrell said that the state had tried to build a toll bridge in Mobile without the support of the people. "Thank you to our State Auditor for putting the kobash on that."
"I have seen the polling on this issue and we can win and we will win," Sorrell said.
Voters go to the polls on Tuesday, March 3 to decide whether or not to surrender their powers to elect the school board.
Print this piece