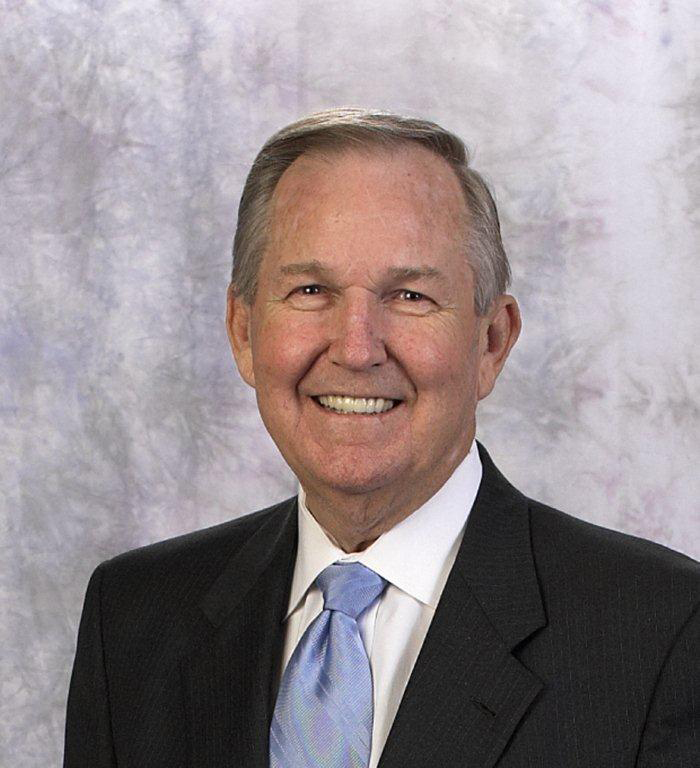 By Brandon Moseley
Alabama Political Reporter
On Tuesday, October 14, Paul Hubbert, the former Executive Secretary – Treasurer of the Alabama Education Association passed away following a long battle with kidney failure. For decades, Dr. Hubbert was viewed by friend and foe alike as the most powerful man in the State.
Alabama Governor Robert Bentley (R) said in a statement, "Dianne and I are saddened to hear about the death of Dr. Paul Hubbert. He was a good man, and a legend in Alabama politics. Dr. Hubbert worked extremely hard for the teachers and support personnel in our state. He was respected by Democrats and Republicans alike. His family will be in our prayers in the coming days."
Dr. Hubbert's successor, Dr. Henry Mabry, said in a written statement, "Our deepest condolences are extended to Mrs. Hubbert, their children and grandchildren. No one knows more than they how much Dr. Hubbert devoted his life to the service of the men and women working in Alabama's public schools. Dr. Hubbert was a great fighter for Alabama public schools and all public school children of this state."
The Minority Leader of the Alabama House of Representatives, Rep. Craig Ford (D from Gadsden) wrote in a statement, "Dr. Paul Hubbert changed Alabama. From the dramatic improvements to public education, to the rise of AEA as a political force in Montgomery, Dr. Hubbert made a huge impact on our state. He fought for and won huge victories for educators, but he also fought for education and to make sure every child in Alabama had a chance to get a quality education. I was privileged to know him, and proud to call him my friend and mentor. My thoughts and prayers are with his family at this time."
Representative Darrio Melton (D from Selma) said, "I'm deeply saddened to hear of the passing of Dr. Hubbert. His years of leadership in support of the teachers and students of Alabama will leave an imprint on our education system for years to come. He will be truly missed across the State."
Dr. Paul Hubbert is survived by his wife of 58 years, the former Ann McDonald of Carbon Hill. Mrs. Hubbert is a graduate of the University of Alabama and is retired from teaching in the Montgomery County School System.
The Hubberts have two daughters, Dr. Theresa Ann Hubbert Fruge, who is a Radiologist in Scottsdale, Arizona, and Dr. Yolonda Hubbert Zink, who is a Chiropractor in Montgomery, Alabama. The Hubberts have four grandchildren, David and Rebecca Reiman, and Maxwell (Max) Thomas and Zoe Zink.
Dr. Paul R. Hubbert was born in Jasper, Alabama, on December 25, 1935. He is the son of the late Pearl and Virgil Hubbert. He is a 1954 graduate of Hubbertville School in Fayette County which he attended from grades one through twelve.
Hubbert graduated from Florence State College (now the University of North Alabama) in 1959. He went on to get a Master's degree and his doctorate from the University of Alabama in School Administration and Finance.
Following graduation, Hubbert worked as the business manager of the Tuscaloosa City School system. In 1967 he became the Superintendent of the Troy City Schools System. On March 1, 1969, he became Executive Secretary/Treasurer of the Alabama Education Association. Prior to that time White teachers in Alabama had one professional organization, the AEA. Black teachers had their own professional organization, the Alabama State Teachers' Association. Hubbert and his long time friend and ally, Joe Reed, were able to merge the two groups and slowly expand the organization to represent 105,000 public school employees.
Hubbert recognized early on that to get the maximum benefits for the members of his professional association he did to maximize the AEA's influence in the political realm, particularly in who got elected to the state legislature in Alabama. Teachers and education workers agreed to take payroll deductions to Political Action Comittees controlled by AEA. Hubbert and Reed could be charming and persuasive and when that failed they could assist primary challengers.
In 1990 Secretary Hubbert ran for and won the Democratic Party nomination for Governor. Hubbert eventually lost to incumbent Governor Guy Hunt (R).
Dr. Hubbert served as Chairman of the Alabama Teachers' Retirement System and also served on the Southern Regional Education Board, the State Literacy Workforce Development Council, the Commission on Health Care Crisis, the Education Committee of the Alabama State Workforce Investment Board, as well as other committees and commissions appointed by Governors' Brewer, Wallace, James, Hunt, Siegelman, Riley and Bentley.
Hubbert is a liver transplant survivor. The successful organ transplant extended his life for another 25 years. Dr. Hubbert retired on December 31, 2011 after 42 years leading the AEA.
In January 2009, Dr. Hubbert was voted the "Most Influential Alabamian" by a panel of New York Times Regional Newspaper editors in Florence, Gadsden, and Tuscaloosa.
In recognition of the 25-year liver transplant survivor, the University of Alabama Birmingham established the Paul Hubbert Legacy of Courage Award which is presented annually to someone working to improve the lives of those living with liver disease.
The Hubberts are leaving their entire estate, as a lasting legacy to their commitment to the teaching profession and public education, to the University of Alabama College of Education to provide scholarships for students pursuing certified teaching degrees.
The Paul and Ann Hubbert Endowed Scholarships are awarded to Alabama residents who require financial assistance to attend college and who aspire to achieve great things for Alabama's public schools.
"We're not going to get a do-over:" Alabama health officer on Thanksgiving and COVID-19
There were 1,427 hospitalized COVID-19 patients in Alabama on Monday, the most since Aug. 11.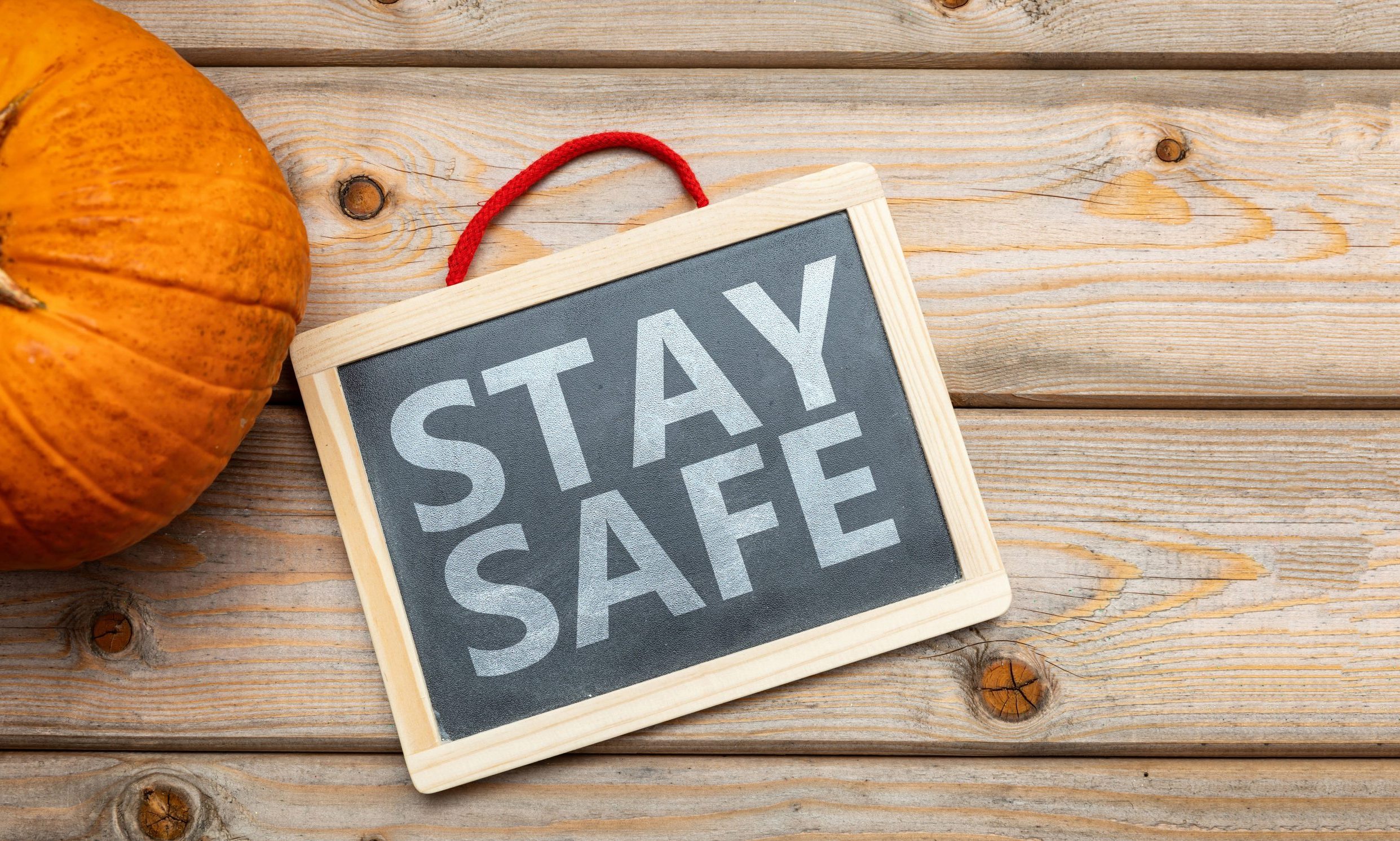 Alabama State Health Officer Dr. Scott Harris on Monday pleaded with the public to avoid gatherings over Thanksgiving as COVID-19 continues to surge in Alabama and hospitals statewide are filling with coronavirus patients. 
"We don't want this to be the last ever Thanksgiving for someone in your family, like your parents or your grandparents," Harris said during a press conference Monday. 
Harris said Alabama's numbers aren't headed in the right direction and more than 230,000 Alabamians — roughly 4 percent of the state's population — have been infected by the coronavirus. 
"We are adding a couple of thousand new cases a day, at least, that we are aware," Harris said. "This is a time for people to be vigilant. This is a time to be careful and to think about what you're going to be doing." 
Alabama added 1,574 new coronavirus cases on Monday, and the state's 14-day average for new daily cases was at a record high 2,087. In the last two weeks, the state has added 29,223 cases, the most cases in any two week period since the pandemic arrived in Alabama in March.
There were 1,427 hospitalized COVID-19 patients in Alabama on Monday. The last time so many were hospitalized in the state was on Aug. 11, during Alabama's summer surge. 
Harris said that he and his wife will be staying home for Thanksgiving instead of having his family's regular large, intergenerational gathering. What happens with Alabama's COVID-19 numbers over Thanksgiving will impact what the state's December holiday and Christmas season will look like, Harris said. 
"Are we gonna be here a month from now trying to have the same conversation? I really, really hope not," Harris said. 
Dr. Mary McIntyre, the Alabama Department of Public Health's chief medical officer, said during the briefing that her home usually sees between 15 and 20 family members arriving for Thanksgiving. They've limited this year's Thanksgiving to three additional people from out of their household, for a total of seven people, she said.
Everyone must wear masks and have temperatures checked at the door, she said. 
Everyone will be seated six feet from one another and a Zoom video conference will be set up for those family members who won't be attending in person, McIntyre said. They'll use disposable plates, cups and utensils and have the ability, weather permitting, to eat outdoors.
"If we want to live to see another Thanksgiving, and I do, that it may mean stepping back this Thanksgiving and really limiting the number of people, and some of the things that we do," McIntyre said. "Now is not the time to get out to do Black Friday shopping." 
Dr. Kierstin Kennedy, UAB's chief of hospital medicine, in a separate press briefing Monday echoed concern over the possibility of spikes following Thanksgiving and Christmas if the public doesn't do what's needed to keep themselves and others safe.
"We are very much worried about the potential spike in numbers. We've also seen some of our own staff getting sick," Kennedy said. "And unfortunately that's not been at work. It's been because we are just like you. We're tired. We're lonely. We want to try to socialize, and some of us have let our guards down and, as a result, have gotten sick."
Kennedy said while there's is concern over future spikes following the upcoming holidays "there is a way for all of us to help prevent that from happening."
Kennedy said when Gov. Kay Ivey first issued her statewide mask order and social distancing requirements, the public masked up, businesses enforced the orders, and coronavirus numbers improved.
"It didn't get nearly as bad as we thought, and we are really hopeful that the community is going to come together and do that again for us," Kennedy said. "Because it's more than just not having enough space for the COVID patients. It's also those patients who do not have COVID that have other conditions. They rely on us for routine care, and we want to make sure that we're available to provide that."
Kenedy said UAB has an incredible group of staff members, who've proven themselves to be quite resilient, but that "the group is tired."
"We've been doing this every single day since March, and so as you can imagine, people are very tired. It's very emotional, especially as we see younger patients getting sick with this and getting sick in ways that we weren't expecting," she said.
Harris again urged the public to make smart decisions that will help slow the spread of coronavirus and save lives.
"Ladies and gentlemen, we're not going to get a do-over on this," Harris said. "This is a big national holiday, and we're in the middle of a pandemic, and our numbers are worse than they have ever been during this entire response. Please be careful. Please be safe. And please try to take care of those people who are most vulnerable."