Special Commentary: A Frenzy of Lies, Rumors and Manipulation
By Bill Britt
Alabama Political Reporter
What began on Thursday as a post on Facebook by a bloviating, third tier, AM Radio entertainer—that there were to be indictments in the Lee County Special Grand Jury investigation into Speaker Mike Hubbard—ended with a veteran al.com reporter serving as apologist-in-chief for the beleaguered lawmaker.
The events that followed on Friday may best be described a digital lynching, fueled by so-called political insiders, faux media and rumormongers.
Certainly, people are eager to see justice served, but justice is never rendered with righteous exactness, in the circus of the bizarre or a stampede of judgment.
Many questions come to the forefront of thought on this rumor-filled firestorm: "Who leaked information to the AM bloviator, Matt Murphy? Why was semi-pastured reporter Chuck Dean in Hubbard's office? Who, if anyone, orchestrated the events of Thursday and Friday? And lastly, who profited?
When Murphy took to the air waves on Friday to discuss the "indictments" they turned out not to be the subject of the conversation. Instead, Murphy pounded on the idea that there were "leaks" coming from the Attorney General's Special Grand Jury. When Dean held his private interview with Hubbard— attorney J. Mark White on hand—one of the ideas put forward by Hubbard was that there were legal leaks coming out of the Grand Jury.
Hubbard is reported as saying, "It is supposed to be a secret process, but obviously there are leaks everywhere…."
"Leaks everywhere"? This is an idea that Hubbard's attorney has put forward on a number of occasions. White would like for the public, especially certain judges, to believe his nonsense, so that perhaps the entire proceeding could be proclaimed as broken and illegal.
His original theory, as proffered by attorney Bill Baxley, was that the Grand Jury was illegally impaneled because W. Van Davis and Matt Hart had no authority to act. This argument was rejected by the trial judge, the criminal court of appeals and the State Supreme Court.
Hubbard's attorney, White, is best known as a media manipulator and fixer, not a trial lawyer (Just ask Milton McGregor who lost millions due to White's courtroom acumen).
So, it is no wonder that he stoops to cheap tricks like a rent-a-clown at a kids' birthday party.
White, who once had a reputation as a respected attorney, may find that representing Hubbard will be his undoing.
White has lied so often to the media that it would be impossible to know when he is telling the truth, other than to expect that when his lips are moving, he is spouting nonsense. Over a year ago he told the media that he was representing Hubbard and his family, against those who were defaming and spreading false rumors. This was reported as fact by al.com reporters, who appear to have a cozy relationship with Hubbard and White.
Could it be that White planted the leak with Murphy directly, or through surrogates, to further the notion that "leaks are everywhere?" That is certainly a plausible theory.
Perhaps Hubbard and his attorney actually thought that the indictments were coming Friday and wanted to be in front of the news.
But anyone with a modicum of understanding of how the justice system in the State works, knows any indictments issued on a Friday would not result in an actionable arrest warrant until Monday. Simply put, State law says that if you are indicted on a Friday you can't be arrested until Monday.
Hubbard's attorney surely knows this, so why the theatrics?
Perhaps White wanted to foster the idea of a sympathetic Hubbard as portrait in Dean's apologia, (cue the violins). "He waited Friday, from the wee hours of the morning and throughout the day and into the night as rumors swirled that he had been indicted by a Lee County Grand Jury on public corruption charges."
Are we to feel sorry for a man who has repeatedly used his office for personal gain, who has destroyed careers because he could, who has used his power like a battering ram to enrich himself while ruining all who stood in his way?
Do we have sympathy for a man who behaved like the sons of Baal? I think not. For far too long our State's leaders have shown apathy for the devil politic, giving lip service to the idea of ethics reform. It is high time to wake up and realize that the ship of State is not moored in the safe haven of conservative ideology, but is sinking in a sea of lust, greed and corruption, with Hubbard at the helm.
On Friday morning, talk radio entertainers across the State were parroting Murphy's false report. Later Inside Alabama Politics, climbed on the story, even reporting in the afternoon that arrests were in progress throughout the State.
It does't take a genius to know that massive arrests happen in the early hours of the morning not in the late afternoon. The reason they occur in the morning is because law enforcement knows where to find the perp.
Of course, a quick call to Lee County Sheriff Jay Jones would have been enough to confirm that no one was being booked at the Lee County Jail in connection with the Grand Jury and that no arrests were in progress.
As for who profited from the event? It would be hard to say, as to who looked like fools, stooges and idiots, that easy.
So, it was that the faux media around the who State got it wrong. That is no surprise. They have either been co-opted by the likes of Hubbard, or just too lazy to check the facts.
It is amazing that these people are even allowed to work in the news trade.
But, what is more alarming, is that people actually believed them.
Opinion | Thinking: I'll know it when I see it
"Have we accumulated so much knowledge that we know nothing?"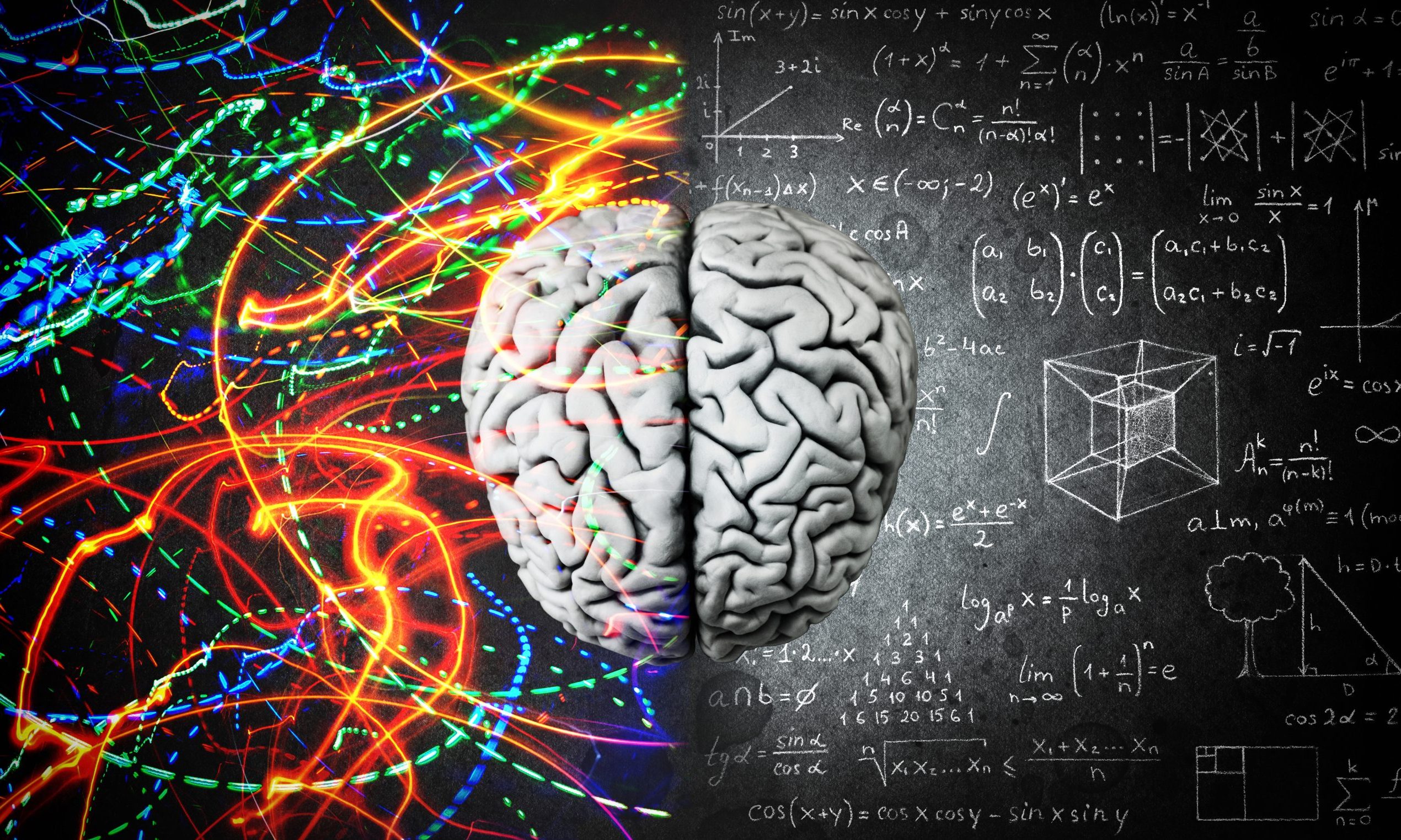 Lately, I've been adhering to the old adage, "If you don't have anything nice to say, don't say anything at all." So, what have I been doing with all my free time? Thinking — or at least I think I'm thinking.
When I look over the political landscape here at home and across the nation, I see a great surge of self-interest, special-interest and "us versus them" loathing, but little in the way of what constitutes the common good.
Politics lately have more in common with the campfire scene in Blazing Saddles than a renaissance weekend in Charleston. All hot air and bluster and little fact or reasoning.
American politics have always been loud, factious, full of complexities and uncertainty, but these elements have generally led us to find consensus. Sometimes, it's an uneasy truce but one that on the whole leaves us better and not irreconcilably divided.
However, today, tribal hatred in the form of political parties, a desire for one side to dominate the other and the widespread acceptance of "alternative facts" has reduced public policy to the equivalent of a high-stakes fight over which color M&M tastes best.
French-born philosopher, mathematician and scientist René Descartes wrote, "I think, therefore I am" as proof of his existence. Written originally in French and then Latin, it reads cogito ergo sum because I guess smart people in Descartes' day wrote scholarly works in Latin.
Today we use memes, YouTube videos and trucker hats to convey our deeply held convictions.
I've been thinking about another Latin phrase I'd like to see added to the lexicon of debate: non cogito ergo non sum. Roughly translated: "I don't think; therefore, I am not."
Of course, we know that there are a lot of unthinking people — many we call voters.
A trip to a big box store or any retail outlet with the word "dollar" in its name proves that the average citizen shouldn't be trusted with making big decisions, like who will run the country. But the alternative is worse, so we let everyone have a say on Election Day.
But because The People's Republic of Walmart is a key voting block, the Constitution and individual states' laws are there to check devotee's lack of discernment. This is not to say that elites exercise greater intellect. Cable pundits and influential internet bloggers tell us that the nation faces multiple existential threats, not the least from people who use the word existential.
Merriam-Webster defines existential as "relating to, or affirming existence." I defer back to big-box shoppers ergo ego emo: "I shop, therefore I am."
Thinking is hard work and not for the faint of heart because reflection can reveal unpleasant truths or even cause us to realize that what we thought was true wasn't.
In the early 1990s, a New York media mogul asked me what I thought the Internet might become in the future. I told him if we were lucky, every human-being would have access to a range of information to rival the Great Library of Alexandria. It could also, I said, be an enabling tool for global democracy. But then, I added, it would most likely be just a place for people to watch kittens and porn.
I used to think that moral wisdom and national interests depended on logical, coherent and precisely written words penned by studied minds. I believed this because The Ten Commandments carved in stone gave rise to a set of moral principles that shaped in part the ancient world and western civilization.
Our Nation's Declaration of Independence, written with quill and ink, led to a new democratic republic in the United States and a model for the world over. Now the world's most enduring democracy is often directed by tweets.
Have we accumulated so much knowledge that we know nothing?
Instead of inspired reason, will 220 characters do? Does writing in all caps make the thought better, or does the author think that readers are just too simple to understand their meaning without added emphasis?
Perhaps here, more Latin is needed. Cogito ergo non tweet. You guessed it: "I think, therefore, I don't tweet."
But nowhere is there less thinking than among those who know they are right because they are the chosen ones privy to all things conspiratorial.
In her book, Twilight of Democracy: The Seductive Lure of Authoritarianism, Anne Applebaum writes: "The emotional appeal of a conspiracy theory is in its simplicity. It explains away complex phenomena, accounts for chance and accidents, offers the believer the satisfying sense of having special, privileged access to the truth."
Having spent most of my life around powerful women and men, I've learned that none are capable of grand schemes as imagined on the internet, and even fewer can keep their mouths shut. If there were a cabal of Catilines, they would not be found on FaceBook or the pages to the John Birch Society's website.
Politicians will always rage, people will hate, but with a bit of good fortune, our state and nation will endure because a few souls will place the common good above self-interest and factions.
It's not always easy to tell who is thinking and who is not, but as Supreme Court Justice Potter Stewart said when referring to hard-core pornography: "I know it when I see it."
While I still don't have many nice things to say, and I'm not sure my thinking matters at all, I will admit I have hope, that enduring belief that there is a chance that we can do better, and that we will.
I think.