Bentley Announces Unemployment Rate Drops to 6.6 Percent
By Brandon Moseley
Alabama Political Reporter
2014 has been a sluggish year for the Alabama economy, but it appears things are getting on track in September. On Friday, October 17 the Governor's office announced that the adjusted unemployment rate has dropped to just 6.6 percent.
Alabama Governor Robert Bentley (R) said, "The number of jobs employers reported in Alabama in September is the highest we have seen since December 2008, and that is thanks to the strong economic development efforts we have put in place to create jobs. Our economy is supporting more jobs today than it has in the past five years, and our efforts will continue until every Alabamian who wants a job has the opportunity to have one. September's unemployment rate is the lowest rate we've seen in seven months, and we are confident that this trend will continue."
The Speaker of the Alabama House of Representatives Mike Hubbard (R from Auburn) said on Facebook, "Great news for Alabama today. The latest job report is further indication that the conservative policies we've implemented over the last four years are working. The unemployment rate is heading down as Alabama gained 30,000 new jobs last month. Our policies are working, and more importantly, more Alabamians are too.
The Chairman of the Alabama Republican Party Bill Armistead said in a statement, "Today's job report is fantastic news for the state of Alabama! Even in the counties often plagued by unemployment, rates have dropped more than two percentage points. This is truly a testament to Governor Bentley and the Republican-led legislature. Over the past four years, they have committed themselves to improving Alabama's economic climate and bringing jobs to citizens."
Alabama Department of Labor Commissioner Fitzgerald Washington said, "Every county in Alabama experienced a decrease in their unemployment rate this month. Five counties with traditionally high unemployment rates saw their rates drop more than two percentage points."
Monroe saw their unemployment rate dip by a full two percent. Dallas County dropped 2.2 percent, Sumter 2.3 percent, Wilcox 2.3 percent and Perry County saw a shocking drop of 2.8 percent.
The counties with the lowest unemployment rates are: Shelby County at 4.3 percent, Lee and Cherokee Counties at 4.7 percent, and Blount County at 4.8 percent. Economists generally consider anything below 5 percent as full employment.
Alabama's preliminary, seasonally adjusted September unemployment rate is 6.6%, down from the rate in August of 6.9%. September's rate represents 140,674 unemployed persons, compared to 147,248 in August.
The biggest increase was seen in the government sector which gained a shocking 7,600 jobs. This was followed by the education and health services sector which posted over 2,800 new jobs. There were over 1800 new professional and business services sector jobs among others.
2014 to date has seen wage and salary employment increase by 31,600 jobs. Over the course of the years the largest gains have been in the leisure and hospitality sector which has picked up over 9,000 new jobs followed by the manufacturing and professional and business services sector which have each gained over 7,900 jobs.
There are 23,829 registered openings on JobLink, the state's free online jobs database (www.joblink.alabama.gov). The most advertised jobs are for: truck drivers, retail supervisors, and registered nurses.
Chairman Armistead said, "The governor and the legislature worked together to create pro-business solutions to Alabama's unemployment problems. Without their teamwork, it would not have been possible for unemployment to drop. We are grateful for their efforts and look forward to continued growth as businesses continue to build and expand in our great State."
Alabama nursing homes can't use rapid COVID-19 test machines without federal guidance
In Alabama, there were 686 coronavirus deaths in long-term care facilities as of Wednesday, which was 42 percent of the state's 1,639 COVID-19 deaths at that point.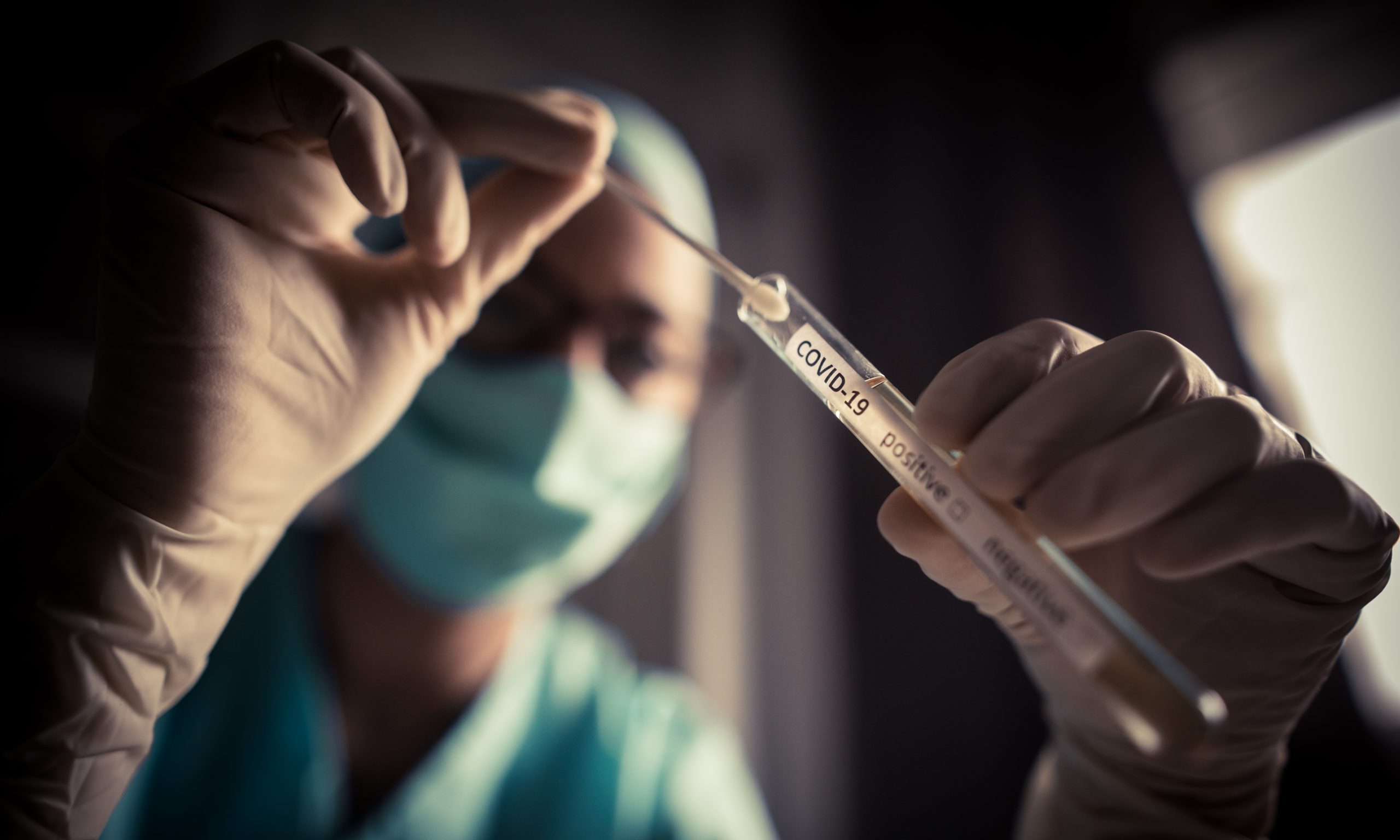 Some Alabama nursing homes have received rapid, point-of-care COVID-19 test machines, but without guidance from the federal agency that sent them, the machines aren't being used.
It's been three weeks since the Centers for Medicare and Medicaid Services in a nationwide conference call with nursing home administrators announced plans to disburse the machines, which can provide results in 15 minutes.
John Matson, director of communications for the Alabama Nursing Home Association, told the Alabama Political Reporter on Wednesday that CMS has said it will send the rapid testing machines to 78 Alabama nursing homes to start, and eventually will supply one to each nursing home in the state. He said some of those 78 facilities have received them while some are still waiting for delivery.
"The biggest thing we're waiting on from CMS is guidance on when and how it wants us to use these machines," Matson said.
Matson said that CMS officials on the July 16 conference call said that regulations and guidance on the testing machines weren't yet ready, but that the agency wanted to go ahead and disburse the machines.
"They wanted to distribute machines and then let the guidance and the regulations catch up," Matson said.
The Trump administration touted the rapid tests machines' ability to bolster testing in nursing homes, which care for older, sick people who are at most risk of serious complications and death due to coronavirus.
As of July 30, 43 states reported 62,925 COVID-19 deaths, which was 44 percent of all coronavirus deaths in those states, according to the Kaiser Family Foundation.
In Alabama, there were 686 coronavirus deaths in long-term care facilities as of Wednesday, which was 42 percent of the state's 1,639 COVID-19 deaths at that point.
While nursing home administrators await those federal guidelines to be able to use the rapid test machines, it's taking longer to get COVID-19 test results from many labs. Matson said some nursing homes are seeing wait times for results as long as a week, which public health experts say makes the results nearly worthless.
"Not every nursing home is experiencing that, but we do know that some are experiencing a longer turnaround time," Matson said.  "As we've said before, knowledge is key, and when we run those tests we need those tests results back in a timely manner so we know how to properly treat our patients and our employees."
The Alabama Department of Public Health on July 31 said that as Alabama continues to see an increase in the number of new COVID-19 cases, it's taking commercial labs and ADPH's lab an average of seven days to get results.
ADPH in the release states that the lengthier turnaround time for test results is due to several factors, including supply chain problems with test reagents, more demand for coronavirus tests nationwide, "and in some cases, increased numbers of unnecessary tests."
"I think it's important to emphasize that that is essentially a worthless result," said Dr. Jeanne Marrazzo, director of infectious disease at UAB, during a press briefing July 30. "At that point, all it tells you is that six days ago you were negative."
And there are problems with the rapid testing machine's accuracy. CMS has said the machines have an error rate of between 15 and 20 percent, and that a negative test result on the machines shouldn't be used to rule out a possible case.
"Negative results should generally be treated as presumptive, do not rule out SARS-CoV-2 infection and should not be used as the sole basis for treatment or patient management decisions, including infection control decisions," CMS said in a FAQ on the rapid test machines for nursing homes.
Matson said CMS told nursing homes that while a negative test result should be followed up with a subsequent lab test to be certain, a positive result on the rapid test machines very likely means the person has coronavirus.